States Have a Responsibility to Support and Implement the Clean Power Plan
States Have a Responsibility to Support and Implement the Clean Power Plan
States that oppose the Clean Power Plan are already grappling with the impacts of climate change—and accepting federal dollars to mitigate those impacts.
States will play a critical role in implementing the U.S. Environmental Protection Agency's Clean Power Plan to cut carbon pollution from the nation's power plants. Although many states have expressed their support for this plan, others are working—even litigating—to block it. Many of the states fighting the Clean Power Plan are already experiencing the costly impacts of climate change and are accepting federal funds, paid for by American taxpayers, to deal with the aftermath. Congressional committees have scheduled hearings on March 11 and March 17 to examine the Clean Power Plan and should, as part of this examination, consider how climate change, if left unmitigated, could exact a significant human and financial toll on all states—even those opposing action.
Taking action on climate change
The world's leading climate scientists agree: Warming of the Earth's climate is "unequivocal." According to the 2014 National Climate Assessment, climate change poses serious risks to human health and welfare in a number of ways, from exacerbating air pollution to increasing the frequency of extreme weather events and wildfires. In order to avert the worst impacts of climate change, the world needs to move swiftly and aggressively to decarbonize the global economy.
As part of its response to this challenge, the Obama administration proposed the Clean Power Plan, a landmark policy to establish the first-ever carbon-pollution standards for power plants, the largest industrial source of carbon pollution in the United States. According to the Environmental Protection Agency, or EPA, the Clean Power Plan will cut carbon pollution from the electric power sector by 30 percent by 2030—the annual emissions equivalent of more than 150 million cars. At the same time, the Clean Power Plan will lower household electricity bills by approximately 8 percent by 2030 due to improved energy efficiency.
All states are affected by climate change
States will play a key role in implementing the Clean Power Plan, and many have expressed their strong support for the proposal. Unfortunately, other states have chosen to fight the Clean Power Plan in an attempt to block federal action to cut carbon pollution from power plants.
State officials who oppose the Clean Power Plan are at odds with the majority of Americans who support the plan and want the federal government to take action to address climate change. They also are in denial about the climate reality on the ground. Scientists have found that every region of the United States already is experiencing the effects of a warming climate.
States opposing the Clean Power Plan are not immune to the impacts of climate change. In fact, as many of these states work to block federal action to cut carbon pollution, they are collecting and spending millions of federal dollars to respond to some of the most costly consequences of climate change: wildfires, droughts, and floods.
Wildfires
Several of the U.S. states most stricken by wildfires in recent years are also expressing vocal opposition to the Clean Power Plan.
Wyoming, for example, suffered one of the worst fire seasons in the state's history in 2012, accruing about $100 million in fire suppression costs—the majority of which was paid for by the federal government. Yet Wyoming has taken the unusual action of joining several other states to file suit against the EPA to block the Clean Power Plan before it is even finalized. Similarly, the U.S. Forest Service spent $169 million on fire suppression in Idaho in 2012—more than three times the state's spending on law enforcement that year. The governor of Idaho, C.L. "Butch" Otter (R), signed on to a letter that calls into question the legality of the Clean Power Plan.
The human and economic costs of wildfires will only worsen as temperatures continue to rise. Already, spending on wildfire suppression has increased from $400 million in 1985 to more than $3.5 billion in 2013. Scientists agree that unmitigated climate change will cause hotter and drier summers that will lengthen wildfire seasons and increase the intensity of wildfires in the United States.
Droughts
Scientists agree that climate change has and will exacerbate and prolong droughts, which have a profound impact on America's agricultural economy. Yet some drought-stricken states are fighting the Clean Power Plan.
Economists estimate that the historic 2011 drought in Texas generated at least $8 billion in livestock and crop losses. Farmers are growing more reliant on the Federal Crop Insurance Program, or FCIP, to mitigate these types of losses. Between 1995 and 2012, the FCIP paid out $10 billion in indemnities to Texan farmers. Texas is a vocal opponent of the Clean Power Plan. In nearby Oklahoma, the 2011 drought prompted the state's governor, Mary Fallin (R)—who also opposes the Clean Power Plan—to pray for rain. Oklahoma is the largest beneficiary of drought relief from the U.S. Department of Agriculture's Livestock Forage Disaster Program, which has paid Oklahoma ranchers more than $880 million since 2011.
Floods
Scientists predict that climate change is already triggering heavier precipitation events and sea-level rise, both of which can lead to damaging floods. The Federal Emergency Management Agency, or FEMA, manages the National Flood Insurance Program to "provide access to affordable, federally backed flood insurance protection for property owners." In fiscal year 2014, FEMA processed $58 million in flood insurance claim payments in Texas, $52 million in Alabama, $15 million in Louisiana, and $15 million in Ohio. Each of these states is suing to block the Clean Power Plan.
Conclusion
As temperatures continue to rise, heat waves, wildfires, droughts, severe storms, and other costly consequences will not discriminate based on which states supported the Clean Power Plan and which opposed it. This means that every state has a responsibility to facilitate—rather than block—the most important federal effort to cut carbon pollution from the power sector and move the United States toward a cleaner, lower-carbon energy economy.
Alison Cassady is the Director of Domestic Energy Policy at the Center for American Progress.
The positions of American Progress, and our policy experts, are independent, and the findings and conclusions presented are those of American Progress alone. A full list of supporters is available here. American Progress would like to acknowledge the many generous supporters who make our work possible.
Authors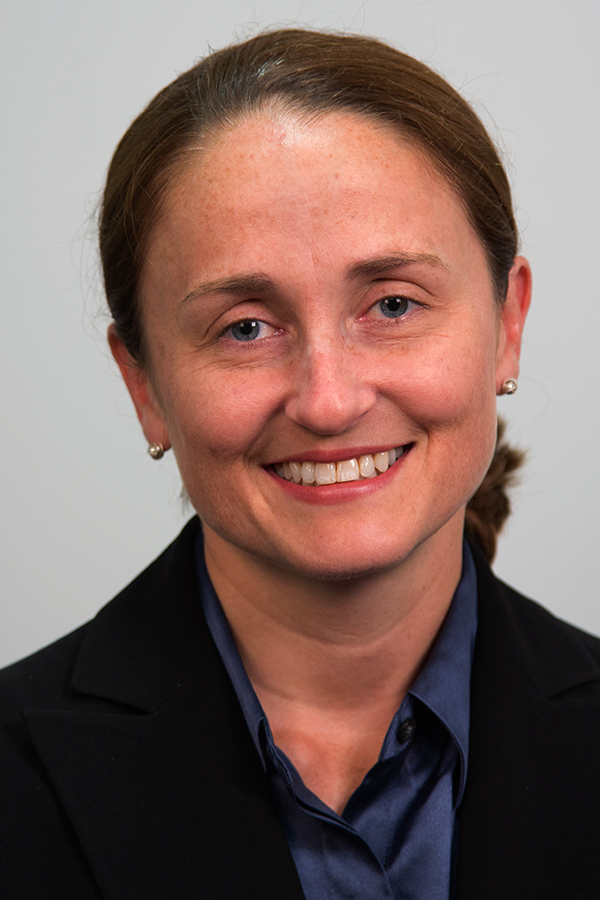 Alison Cassady
Managing Director