Shutdown Adds Insult to Injury for Crumbling National Parks and Monuments
Shutdown Adds Insult to Injury for Crumbling National Parks and Monuments
Despite House Republican claims that funding national parks is noncontroversial, public lands have been plagued by drastic budget cuts, seasonal closures, proposed land sell-offs, and a freeze on new parks since the Tea Party takeover of the House.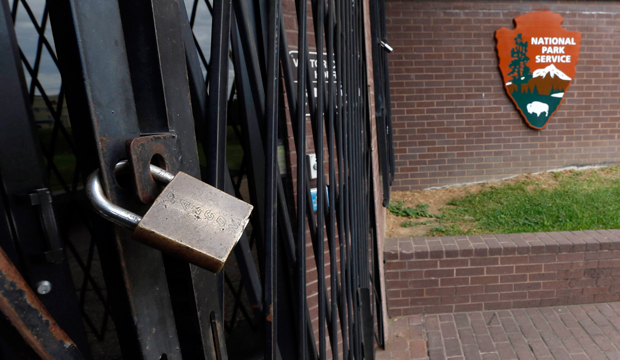 The shutdown of the federal government this week put a spotlight on tourists turned away from Yellowstone, weddings on the National Mall cancelled, and hunting season in national wildlife refuges in peril.
According to the National Park Service, the closure of all 401 national parks costs local communities approximately $76 million per day in lost revenue from visitors. According to a Climate Progress analysis, states such as North Carolina and Tennessee lose more than $3 million per day from the closure of iconic national parks, including the Great Smoky Mountains.
The blowback that House Republicans are receiving from the closure of public lands has prompted them to propose piecemeal funding that would allow some national park operations to resume—proposals that were immediately dismissed by the White House as "no way to run a government" and by Senate Majority Leader Harry Reid (D-NV) as "wacky." Sen. Mike Lee (R-UT), arguing for piecemeal funding, said national parks are a "noncontroversial aspect of our federal government's operation."
Unfortunately, since the Tea Party took over the House of Representatives, support for national parks has been anything but noncontroversial. In fact, the government shutdown is only the most recent blow that the House has delivered to American national parks, national forests, national monuments, and public lands since 2010. Here are five other ways that the House has turned back the clock for America's national parks and public lands.
1. Gutted the budget for America's national parks and public lands. Since 2010, the budget to operate national parks has been slashed by 13 percent in today's dollars, or $315 million. Chronic underfunding of national parks and public lands has contributed to an estimated $12 billion backlog of deferred maintenance at national parks.
2. Forced seasonal closures of national parks and visitor centers. As a result of mandatory funding cuts under the sequester, the national parks were unable to hire 1,900 workers for the busy 2013 summer season. Several national parks, including the Grand Canyon, Glacier National Park, and Great Smoky Mountains National Park, had to implement seasonal closures, reduce visitor-center hours, and cancel interpretive programs. Twenty-nine national wildlife refuges had to close for hunting in 2013 as a result of the sequester.
3. Halted the creation of new parks and wilderness. The last Congress was the first since World War II to not protect a single new acre of public land as a national park, wilderness, monument, or national wildlife refuge, and—unless something changes—the current Congress is on track to become the second. This freeze on land conservation has resulted in a massive imbalance between how much public land is being leased to oil and gas companies and how much is being protected for recreation and public use.
4. Moved to eliminate America's premier conservation program. In July, the House Appropriations Committee passed a 2014 budget that would—for the first time in history—eliminate the popular Land and Water Conservation Fund, which uses a small portion of offshore oil and gas revenues to fund the protection of parks, battlefields, trails, and open spaces. The House proposed diverting the revenues for unrelated and unauthorized spending.
5. Selling off America's parks and public lands. Even amid the closure of national parks and public lands this week, House Republicans are moving ahead with legislation to sell off public lands in western states to the highest bidder. Other recent proposals in the House would have sold off approximately 3.3 million acres of public lands, despite polling that shows that 71 percent of westerners oppose selling off public lands.
Congress will hopefully move quickly to end the government shutdown, pass a budget, and pay its bills. Then, when the gates of Yellowstone open again, the real work of restoring the health of our public lands, investing in America's outdoor economy, and protecting lands for future generations must begin in earnest.
Matt Lee-Ashley is a Senior Fellow at the Center for American Progress.
The positions of American Progress, and our policy experts, are independent, and the findings and conclusions presented are those of American Progress alone. A full list of supporters is available here. American Progress would like to acknowledge the many generous supporters who make our work possible.
Authors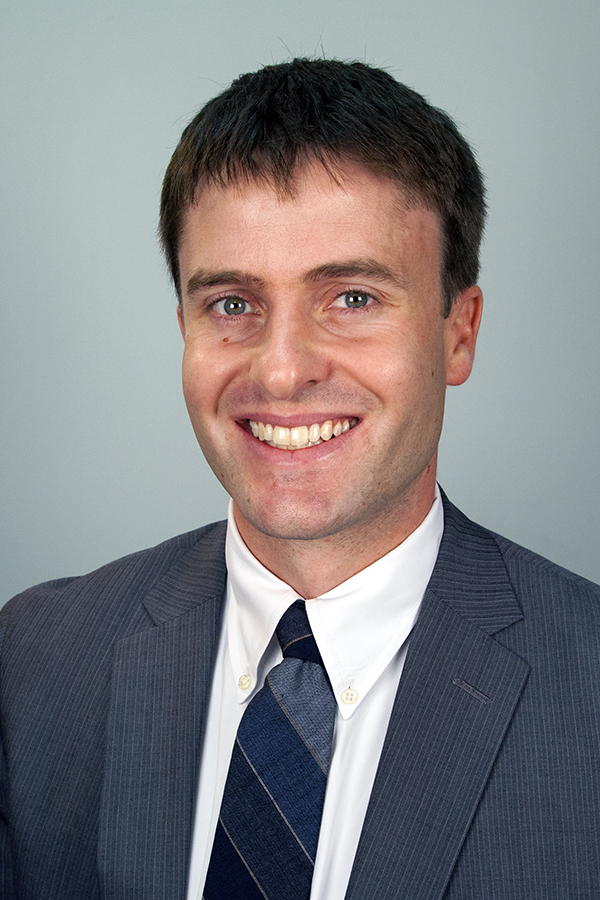 Matt Lee-Ashley
Senior Fellow