Sequestration Nation
A look at the damaging effects of sequestration on people across America.
Part of a Series
Make no doubt about it: The impacts of sequestration are real.
Not only will the broader U.S. economy be negatively affected by the $1.2 trillion in federal budget cuts, but in 2013 alone communities large and small will face a total of $85 billion in cuts. Every day, people across America are starting to see how sequestration may affect their quality of life, safety, and ability to get ahead.
Sequestration means a parent may be unable to work because the Head Start program is no longer available for their children. Sequestration means a student may find it harder to earn a college degree and pursue the American Dream. Sequestration means a scientist may forgo critical research at a time when America faces increasing competition from other countries. And sequestration means a local firefighter may have fewer resources to respond to emergencies.
In Washington, D.C., sequestration may mean a percentage point or two in lower gross domestic product growth, but beyond the beltway sequestration is not some abstract economic concept. It means real pain for real people.
Each week in our "Sequestration Nation" series, we will highlight examples of the many ways the cuts may hurt you and your neighbors. This week we explore issues ranging from the possible effects on one 94-year-old woman in Indiana who relies on Meals on Wheels, to the effects on food and car distributors in southern California.
Check back each Monday to learn more about the ways in which sequestration is harming neighborhoods across the country—perhaps even your own.
South Bend, Indiana
Seniors such as 94-year-old Dorothy Zmyslo depend on Meals on Wheels programs to deliver food five days a week. Yet according to local TV station WSBT, thanks to sequestration Dorothy may be forced to explore other options, of which she seems less than assured. "My kids can probably give me food, they live 25 miles away from me," said Zmyslo. "I think somehow or another they would manage. But I don't know." Zmyslo is one of 300 people that REAL Services of St. Joseph County delivers meals to each day. But due to an expected 10 percent decrease in funding, up to 30 local seniors may have to make other arrangements.
Port Hueneme, California
According to the Ventura County Star, sequestration recently resulted in more than 100 dockworkers in Port Hueneme sitting idly as they endured cargo-inspection delays; a shipment of cars had to wait for U.S. Customs and Border Patrol inspectors to begin work. "I have to hire the labor and pay them while I wait for customs to clear the vessel," said Chuck Caulkins, a port manager for Del Monte. He expects his fresh produce ship will be held up because it has been scheduled outside the CBP's normal workday. Distributers recognize the ripple effects of these interruptions: Every minute of delay adds up to big bucks for the businesses relying upon shipments. These disruptions may only get worse, as CBP estimates budget cuts could result in cargo-inspection delays of up to five days.
How is sequestration affecting you and your community? Make your voice heard by contacting us at kboadi@americanprogress.org with your stories about the effects of federal budget cuts.
Emmaus, Pennsylvania
After returning from the Iraq War, veteran Michael Hoffman had difficulty securing work. Fortunately, he was able to rely on government services such as unemployment benefits and job counseling, according to The Morning Call. Unfortunately, these are just two of the government services on the chopping block. Because the Department of Veterans Affairs is not impacted by sequestration, the irony, according to Hoffman, is that "people think we are immune from the cuts.". In reality, the opposite is true. Services that address substance abuse, mental health, and homelessness—issues that disproportionately affect war veterans—all face reduced funding, leading Dr. Jonathan Woodson, assistant secretary of defense for health affairs, to express "concerns over the long-term capability to provide mental health care to the force."
Lexington, Kentucky
Sequestration could not have come at a worse time for families affected by Alzheimer's disease. "We need to find a cure for Alzheimer's," said Dr. Gregory Jicha, clinical director at the University of Kentucky's Alzheimer's Disease Center. Local TV station WTVQ reports the national cost of the disease will balloon from $200 million this year to more than $1 trillion by 2050. But the University of Kentucky's Alzheimer's center would "cease to exist" were it not for federal funding, some of which could be cut by sequestration, according to Dr. Jicha. As more baby boomers become seniors, the government needs to devote more, not fewer, resources to finding a cure.
Washington Township, New Jersey
Thanks to sequestration, fewer children in Morris County, New Jersey will be able to enroll in Head Start, according to the Long Valley Patch. Eileen Jankunis, executive director of the county's Head Start Community Program, believes "the effect of these cuts would be felt when our students enter public school" because of the additional spending that will be required in the future on programs such as English as a second language. Morris County will turn away 7 percent to 14 percent of its current enrollment due to $113,000 in reduced funding, a fact that troubles Rep. Rodney Frelinghuysen (R-NJ). "I view potential budget cuts to such an important program as another reason why sequestration is a bad idea," said Rep. Frelinghuysen.
Kwame Boadi is a Policy Analyst at the Center for American Progress.
The positions of American Progress, and our policy experts, are independent, and the findings and conclusions presented are those of American Progress alone. A full list of supporters is available here. American Progress would like to acknowledge the many generous supporters who make our work possible.
Authors Kwame Boadi
Policy Analyst
Explore The Series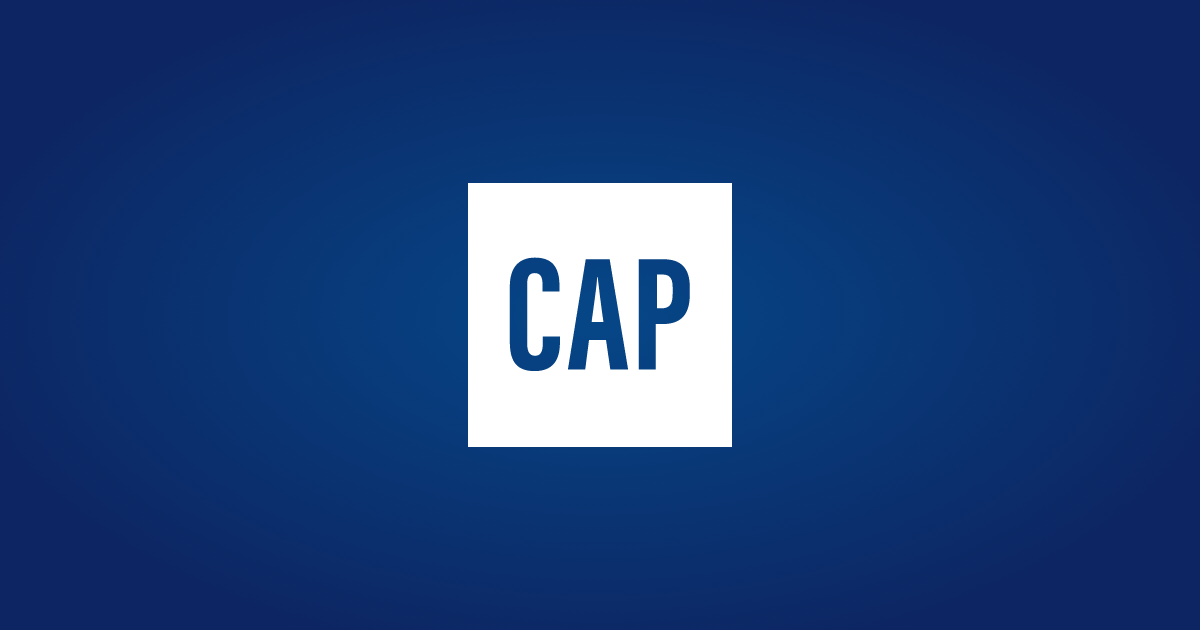 Next
Medicare Reductions Are Hurting Elderly Cancer Patients
Medicare Reductions Are Hurting Elderly Cancer Patients