Senate Confirms Record Number of Judges Despite Concerns About Bias
Senate Confirms Record Number of Judges Despite Concerns About Bias
The Senate will confirm a record number of President Trump's nominated judges this year, even as Trump withdraws his most extreme nominees.
By the end of this week, the U.S. Senate will have confirmed 12 of President Donald Trump's nominees for lifetime appointments to the federal appeals courts, one step below the U.S. Supreme Court. This is a record number of appellate court confirmations in the first year of a presidency, and it is four times as many nominees confirmed as President Obama had at this point in his presidency. Through this accelerated series of confirmations, the Trump administration and Senate leaders are rapidly transforming the federal judiciary, and their breakneck pace has not been slowed by persistent concerns about the nominees' lack of qualifications and perceived bias against LGBT people and others.
On Wednesday, for example, the Senate confirmed Judge Leonard Steven Grasz—who was unanimously rated unqualified by the American Bar Association and serves on the board of directors of a group that advocates "conversion therapy" for LGBT people—to the 8th U.S. Circuit Court of Appeals.
The Senate also held a hearing for Matthew Kacsmaryk, a lawyer for the First Liberty Institute who was nominated to a district court judgeship in Texas. Alliance for Justice, a progressive judiciary advocacy group, surveyed Kacsmaryk's record and concluded that he "appears to have opposed any effort to ensure equality for LGBTQ persons." Kacsmaryk referred to the movement for LGBTQ rights as a "clash" between "religious liberty and sexual liberty."
The Senate did manage, however, to stand up to the White House on two nominees this week. On Tuesday, Senate Judiciary Committee Chairman Charles Grassley (R-IA) suggested that the White House withdraw the nominations of Jeff Mateer, who preceded Kacsmaryk at First Liberty, and Brett Talley, who failed to disclose anonymous online comments praising the "first KKK," among other alarming statements. Like Grasz, Talley was unanimously deemed "not qualified" by the American Bar Association. Mateer also failed to disclose speeches and interviews in which he denigrated LGBT couples and claimed that transgender students were evidence of "Satan's plan."
Senate leaders have yet to object to another nominee, Thomas Farr, who some say lied to senators during his confirmation hearing. Farr has faced criticism for his ties to white supremacists; his work defending the 2013 North Carolina voting law that a federal court found targeted black voters with "almost surgical precision"; and his role in a voter intimidation effort by the 1990 campaign of Sen. Jesse Helms (R-NC).
Farr testified that he learned about the effort when he received a letter from the U.S. Department of Justice, which filed a complaint against the campaign. But Sen. Cory Booker (D-NJ) recently pointed out that a former Justice Department prosecutor said that Farr was involved in planning the voter intimidation effort. Sen. Booker said that the former prosecutors' statements "indicate that Mr. Farr is offering contradictory and inaccurate accounts regarding his role in this scheme to intimidate and threaten African-American voters."
Booker wants the Department of Justice to disclose documents related to its investigation into the incident. He said, "In the case of lifetime appointments to the Judicial Branch, it is important that nominees be fully vetted and all necessary information be turned over to the Senate for consideration and evaluation." As with Mateer and Talley, there are real concerns about whether Farr lied to the people who will decide whether he becomes a federal judge.
Trump-nominated judges will be in charge of interpreting the Constitution for decades, and senators should demand only the most qualified and impartial nominees. Trump's nominees have so far failed to meet that standard.
Billy Corriher is the deputy director of Legal Progress at the Center for American Progress.
The positions of American Progress, and our policy experts, are independent, and the findings and conclusions presented are those of American Progress alone. A full list of supporters is available here. American Progress would like to acknowledge the many generous supporters who make our work possible.
Authors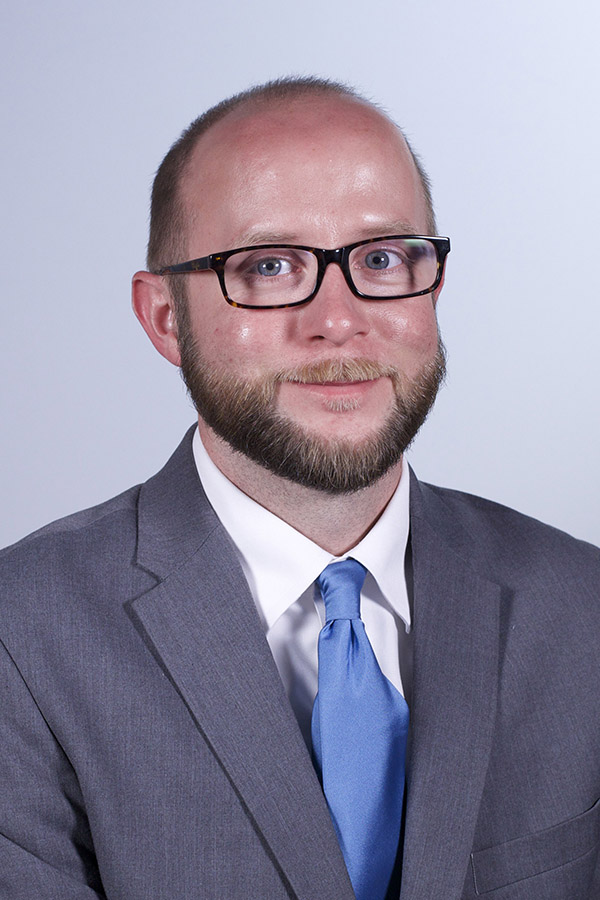 Billy Corriher
Deputy Director, Legal Progress