Searching for Momentum
With all sectors weak, Christian E. Weller points to exports as an area for economic growth, but import numbers still spell danger.
If you're looking for good news this morning, expect to be sorely disappointed. The Bureau of Economic Analysis released its first (advance) estimates for economic growth in the first quarter of 2007 today. By their estimate, the economy expanded at an annualized, inflation adjusted rate of only 1.3 percent, the lowest in four years.
The data contained no real silver lining; all sectors showed weaknesses.
Take consumption, for example. Consumption expanded at a healthy rate of 3.8 percent in the first quarter, but that was still below the 4.2 percent of last quarter. And the growth was fuelled by families spending more money than they were making. The personal saving rate remained at -1.0 percent this quarter, likely reflecting the fact that families are still spending down their home equity cash-outs from last year.
Investment also fails to offer salvation. The big, although expected, drop came in residential investment. Spending on new homes and home renovations declined by 17.0 percent, making it the sixth quarter of decline in a row and the longest slide in the residential housing sector since the end of 1982. It also marked the fourth quarter in a row with double-digit drops in this sector—the sharpest decline since 1991.
Businesses are not making up for this loss. Spending on structures, such as commercial construction and equipment, rose by 2.2 percent and 1.9 percent respectively, but investment still declined by 4.6 percent.
Even looking to trade doesn't help the economic outlook. Exports, which grew robustly throughout 2006, declined by 1.2 percent—the first drop since the second quarter of 2003. And imports only increased again—albeit at a comparatively low rate of 2.3 percent—leaving the trade deficit unchanged.
That just leaves the government. Defense spending declined by 6.6 percent, contributing to an overall decline in spending by the federal government of 3.0 percent in the first quarter. Yet state and local government spending grew by 3.3 percent, which was at least enough to compensate for the decline in federal spending, making total government spending rise by an anemic 0.9 percent.
Weak growth across the board begs the question of where the momentum for faster growth can come from this year.
Consumption growth will depend on income growth. But wage and compensation growth slowed in the first quarter. Inflation adjusted wages increased by 1.5 percent, down from 1.6 percent in the fourth quarter of 2006, and compensation grew by 1.3 percent, also down from 1.6 percent.
Inflation adjusted hourly and weekly earnings in March 2007, the last month for which data are available, were the lowest since September 2006, and employment growth has slowed in 2007. And the economy added on average 151,700 jobs per month in the first three months of 2007, 14.3 percent less than in the average of the fourth quarter of 2006 and 19.6 percent less than the average for all of 2006.
The slow labor market combined with weak or nonexistent growth in other sectors makes it unclear whether wages and employment can pick up.
This leaves us looking elsewhere for new momentum. The residential housing market still lacks potential; slow growth will remain for the time being. New home sales grew by an annualized 2.6 percent in March 2007 after two months of decline, but total new sales still fell below any monthly sales levels recorded between September 2001 and February 2007.
Business investment may regain some footing or at least won't decline. The latest figures for durable goods orders, which are often taken as a sign of overall business investment, increased by 3.4 percent in March of this year, signaling that business investment may not continue its decline from late last year. Yet business investment is not likely to carry the U.S. economy forward on its own.
Exports could be the harbinger of hope for economic growth. If exports recover again and grow at rates similar to those of the last few years, they could provide a much-needed boost to economic growth. In 2006, exports explained 28.2 percent of all economic growth
And all signs suggest that exports will increase again in 2007. The dollar has lost value against a number of currencies, which should make U.S. exports more competitive in world markets. The dollar fell again by 1.0 percent in April against all trading partners, keeping it since November close to the lowest levels since 1997. The IMF also just reported that it expects Europe and Japan to continue to growing at healthy rates for 2007 and 2008, which should boost demand for U.S. exports.
Yet exports are only one side of the trade coin. Imports are the other one, and here petroleum imports have proven to be the Achilles' heel of the United States. Import growth in 2006, fuelled largely by petroleum imports, more than fully offset the positive growth impact from faster export growth. And while oil prices were largely stable through March 2007, they have increased again since the latter half of March 2007, possibly resulting in higher imports in the future.
The economy needs a new engine for economic growth as the end of the housing boom continues to take its toll. The best candidate is export growth largely due to strengthening foreign currencies and economies. Yet, the positive impact of potentially faster export growth can be quickly eroded by faster import growth in the wake of higher oil prices.
The positions of American Progress, and our policy experts, are independent, and the findings and conclusions presented are those of American Progress alone. A full list of supporters is available here. American Progress would like to acknowledge the many generous supporters who make our work possible.
Authors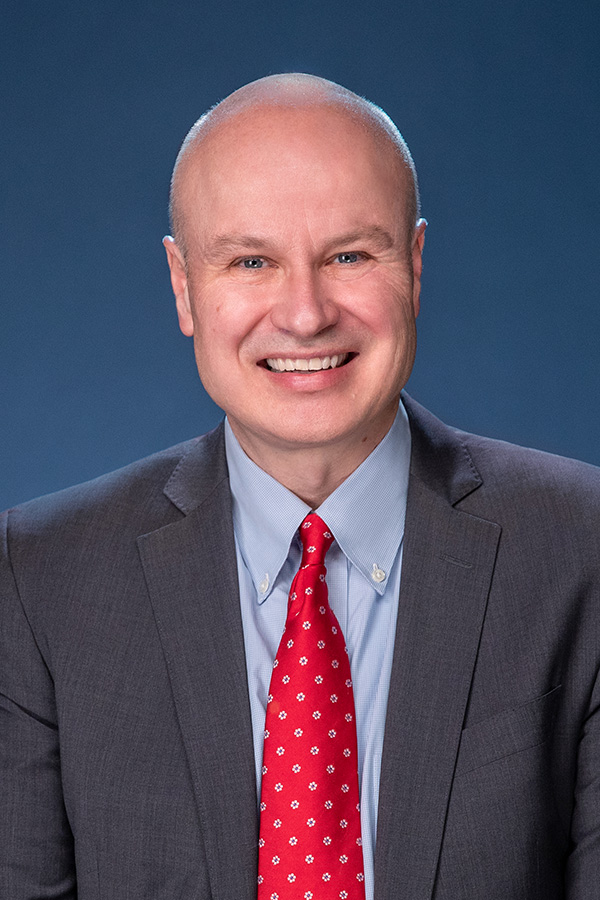 Senior Fellow