Ruy Teixeira
(covering polls and related articles from the week of July 26–August 1)
In this edition of Public Opinion Watch:
• To Bounce, or Not to Bounce: That Is the Question
• More Evidence on the Failure of the GOP's Hispanic Strategy
• It's Official: The Democrats' Party Identification Advantage Is Back
• Kerry versus Bush among Persuadables and Independents
To Bounce, or Not to Bounce: That Is the Question
Princeton Survey Research poll of 1,010 registered voters, released July 31 (conducted July 29–30)
CBS News/New York Times poll of 991 registered voters, released August 2 (conducted July 30–August 1)
Gallup poll of 1,518 adults for CNN/USA Today, released August 2 (conducted July 30–August 1)
TNS poll of 1,200 adults for ABC News/Washington Post, released August 2 (conducted July 30–August 1)
Before all these post-convention polls came out, I was on record as saying:
"It's not the bounce from the convention that's important (and certainly not its exact size, which I suspect will be rather modest), but rather the extent to which Kerry has set himself up for a successful fall campaign."
I stand by that statement. The chief importance of the Democratic convention was that it could—and did—make a substantial contribution toward setting Kerry up for a successful fall campaign. In that sense, Kerry received a significant "bounce" from the convention, as I detail below.
As for the traditional trial heat bounce, it does appear to be true that, just as I suspected, Kerry received only a modest bounce from the convention—but determining just how modest that modest bounce was has turned out to be very tricky indeed.
The first poll released was from Newsweek. There's just one slight problem with their data: they don't really measure Kerry's bounce at all.
Consider this: Newsweek's last poll before the convention was on July 8–9 and Kerry led Bush, 51 percent to 45 percent. In their current poll, conducted July 29–30, Kerry leads Bush, 52 percent to 44 percent. From this they conclude Kerry got a "baby bounce" from the convention (1 point on support level, 2 points on margin, or, if you look at their Kerry–Bush–Nader data, 2 points on support level, 4 points on margin).
But, as their story on the poll sheepishly admits, half of their poll was conducted on Thursday night, before Kerry had delivered his acceptance speech! Moreover, their results differ on the two nights, with Kerry leading by 2 points in the pre-acceptance speech data and by 10 points in the post-acceptance speech data.
What possible excuse can there be for presenting these data as measuring Kerry's bounce from the convention, when the effect of the most important event of the convention isn't included in half the data? Perhaps there is one, but I can't think of it.
And that's not all that's wrong with their bounce measure. To make their sin even more egregious, the previous poll they use as a point of comparison is way too long ago (July 8–9) to be a real before/after comparison. What if the race was closer before the convention than it was on July 8–9? Then using July 8–9 as a point of comparison would further contribute to understating Kerry's bounce from the convention.
And in fact that appears to be the case. In recent Gallup polls, Kerry was leading 51 percent to 44 percent on July 8–11 but only 49 percent to 45 percent on July 19–21. So using July 8–9 as the comparison period probably knocks several more points off Kerry's bounce.
Following the Newsweek poll, new Gallup data were released on Sunday. The Gallup data were collected entirely after the end of the convention (Friday and Saturday) and compared to a poll reasonably close to the beginning of the convention. And, quite oddly, they show, if anything, less of a bounce than that measured by Newsweek. Newsweek, in the Kerry–Bush matchup among registered voters (RVs), had Kerry's support level going up a point and his margin increasing by two points. In Gallup's data, Kerry's support level also goes up a point in this matchup, but his margin actually decreases by a point.
Huh? How did that happen, when Gallup's polling on two days that should have been very good for Kerry and Newsweek only caught one of them? And beyond the bounce, how does Gallup wind up with a 50 percent to 47 percent Kerry lead, while Newsweek has the race at 52 percent to 44 percent for Kerry? After all, in early July, when these two polls were conducted at about the same time, they wound up with virtually identical results (51 percent to 45 percent for Kerry in Newsweek, 51 percent to 44 percent for Kerry in Gallup) in this matchup.
Apparently, there was something about that Saturday when Gallup polled. Gallup reports, consistent with the Newsweek data, that Friday was a good night for Kerry. But Saturday came in very differently, with quite good results for Bush—hence, the horse race results they reported.
Maybe this was just the shortest bounce on record—it only lasted one night! But I don't know; it's hard to think of a good reason why this would be so. What could have happened on Saturday to turn things around so quickly?
Also, just to deepen the mystery, other results from the Gallup poll suggest a good bounce for Kerry in almost all other respects. Compared to their pre-convention poll, Bush's approval rating went down and his disapproval rating went up. By 57 percent to 39 percent, the public now agrees that Kerry "has the personality and leadership qualities a president should have" (up from 53 percent/41 percent) and by 52 percent to 43 percent, the public now says they agree with Kerry on the issues that matter most to them (up from 49 percent/42 percent).
On who can best handle specific issues, Kerry's lead on the economy has gone from 8 to 11 points; on Iraq, he has gone from –5 to +2; on terrorism, from –18 to –12; on health care from +17 to +21; and on taxes from +2 to +3. Kerry has also regained the lead over Bush on who can manage the government effectively (+1); increased his lead from +8 to +15 on "cares about people like you"; reduced his deficit from –19 to –9 on who is a strong and decisive leader; took the lead over Bush on "is a person you admire" (+2); increased his lead on having an optimistic vision for the future from +3 to +11; took the lead over Bush on being honest and trustworthy (+5); and registered a large lead on "will unite the country, not divide it" (+13).
And how about this one: Kerry is now preferred over Bush, 51 percent to 46 percent, as the candidate the public trusts more to handle the responsibilities of commander-in-chief of the military. And he has a higher net rating than Bush on being capable (or not) of handling the commander-in-chief responsibilities (+30 versus +21).
Heck, Kerry even went up on having a clear plan for handling the situation in Iraq, so that his net rating on having a plan (–14) is now actually a little bit better than Bush's (–16). Before the convention, Bush's net rating on this issue (–9) was a great deal better than Kerry's (–23).
But, somehow, all this didn't affect the horse race much. Hard to figure out.
The situation was not cleared up when Gallup went back into the field for a third night (Sunday night), apparently to check their data. The Sunday results are fairly similar to the Saturday results and therefore reduce Kerry's bounce even further. For example, the Kerry–Bush RV horse race is now tied at 48 percent to 48 percent, rather than a 50 percent to 47 percent Kerry lead. However, the various gains detailed above for Kerry on issues, candidate characteristics, and so on remain, even if slightly diminished by the third night's data.
The next poll to consider is the CBS News/New York Times survey. CBS News finds Kerry–Edwards with a solid six-point lead among RVs (49 percent to 43 percent), including a seventeen-point lead among independents. However, this is only a slightly better lead than they had in CBS News' July 11–15 poll (49 percent to 44 percent). But, again, this latter poll is still a bit too early to use to serve as a good comparison point for measuring the horse race bounce.
Otherwise, the poll is full of results that are quite favorable for Kerry. Bush's approval/disapproval is 44 percent/49 percent (37 percent/51 percent among independents). His rating on the economy is just 39 percent/54 percent (30 percent/59 percent among independents), even worse than two weeks before, when it was 42 percent/51 percent. And his rating on Iraq is even lower than his economic rating, at 38 percent/55 percent.
Right direction/wrong track has also fallen over the last two weeks and is now at an abysmal 36 percent/59 percent.
Moreover, voters believe Bush's presidency has divided Americans (55 percent), rather than brought them together (31 percent). But they believe the opposite about a Kerry presidency: by 53 percent to 29 percent, they think he would bring Americans together.
They also believe, by 55 percent to 41 percent, that Bush does not have the same priorities for the country that they have, whereas, by 47 percent to 40 percent, they believe that Kerry does.
Kerry also has succeeded in convincing voters he has strong leadership qualities: 58 percent believe that about him, the exact same number as believe that about Bush.
Finally, Democrats have made substantial progress in convincing voters that they have a clear plan for the country. Two weeks ago, by 51 percent to 36 percent, voters said that they didn't have such a plan; now by 44 percent to 40 percent, voters say that the Democrats do.
The final poll to consider is the ABC News/Washington Post poll, which, at least in terms of timing, is the best-positioned to measure the convention bounce. Their pre-convention poll was on July 22–25, the period exactly preceding the convention, and their post-convention poll was July 30–August 1, the period exactly after the convention.
Perhaps coincidentally, it's also the only the poll that finds much evidence of a trial heat bounce. Before the convention, Bush led Kerry in this poll, 49 percent to 48 percent; after the convention, Kerry leads Bush, 52 percent to 45 percent. That's a 4-point bounce in terms of support level for Kerry and an 8-point bounce in terms of margin.
This bounce is modest by historical standards but is certainly more substantial than that suggested by other polls, particularly the rather peculiar Gallup poll. And note especially the failure of the Gallup poll to detect a Kerry lead at all: the Washington Post poll has Kerry ahead by 7 points and CBS News by 6 points on the exact same survey dates; the Newsweek poll has earlier survey dates and has Kerry ahead by 8 points. The Gallup poll is truly an outlier among these major polls.
The Washinton Post poll also shows a lot of bounce for Kerry on a variety of important issues and characteristics. His favorables go up from 48 percent/39 percent pre-convention to 51 percent/32 percent post-convention. His advantage on the economy goes from –1 to +11; on Iraq, from –12 to +2; on education, from +1 to +13; on the campaign against terrorism, from –18 to –3; on health care, from +3 to +19; and on taxes, from –6 to +6.
On candidate characteristics, he also posts strong gains: on honest and trustworthy, he goes from –6 to +6; on understands the problems of people like you, from +4 to +14; on strong leader, from –19 to –6; on making the country safer and more secure, from –16 to –3; on shares your values, from –6 to +6; and on having a vision for the future, he bests Bush by 13 points.
Kerry also is now considered more of an optimist; pre-convention, he was considered an optimist by 55 percent and a pessimist by 34 percent; now he is rated an optimist by 65 percent and a pessimist by 22 percent. That's actually a better rating than Bush now gets on this question.
And here's a particularly impressive result: by 52 percent to 44 percent, voters select Kerry over Bush as the one better qualified to be commander in chief of the U.S. military.
So, arguably, Kerry got a substantial bounce where he needed it most, but that improved image did not—perhaps could not—pay immediate and large dividends in terms of trial heat measures. After all, given that (a) Kerry was already doing well in trial heats for a challenger; (b) he'd already "spent" some of his bounce early by selecting Edwards as his running mate before the convention; and (c) this is already a highly polarized race with relatively few undecided voters, there was little room for Kerry to go up quickly in the trial heats. But the substantial gains on image and issues he made as a result of the convention put him in a good position to continue to build his lead over Bush as we move into the fall campaign.
Evidence on the Failure of the GOP's Hispanic Strategy
Greenberg Quinlan Rosner poll of 1000 likely Hispanic voters for Democracy Corps, released July 26 (conducted July 14–22)
Stan Greenberg, Matt Hogan, Michael Alvarez, and Jonathan Nagler, "Bush Faltering Among Hispanic Voters–and in Key Battleground States," Democracy Corps, July 26
Last week, I discussed two polls of Hispanic voters that indicated the failure of the GOP's efforts to move Hispanics away from the Democrats. This week brings yet another poll of Hispanic voters indicating the same thing—only more so.
In this poll, Hispanic voters give Kerry a 34-point lead over Bush (65 percent to 31 percent) and give Democrats a 37-point lead (65 percent to 28 percent) in the generic congressional contest. They also give Democrats a 42-point lead (69 percent to 27 percent) on party identification.
The poll also asks these voters to say whether Kerry or Bush would do a better job on 13 different issues. On 12 of the 13 issues, they give Kerry the edge, including: health care (+35), the economy (+30), being on your side (+29), taxes (+23), addressing the concerns of the Hispanic community (+19), immigration (+18), Iraq (+13), moral problems facing the country (+9), and even handling the abortion issue (+7). Only on the war on terrorism do Hispanic voters give Bush a slight 2-point advantage.
I urge you to read the full poll, and the very useful accompanying analysis memo, to get the complete picture of how well-positioned Kerry and the Democrats are to consolidate their large advantage among Hispanics—greater now than in 2000—and how very poorly the GOP is positioned to overcome their current disadvantage.
It's Official: The Democrats' Party Identification Advantage Is Back
Pew Research Center, "Democrats Gain Edge in Party Identification," July 26
Last November, Pew issued a large study on "The 2004 Political Landscape," stating, among other things, that the Republicans had reached rough parity with the Democrats on party identification.
At the time, I argued:
"Pew's figures are based on pooling data over fairly lengthy period to look at, say, 'the post 9-11 period.' That's not a problem if the attitudes in question are stable over the period and it makes theoretical sense that they would be. It is a problem if they're not and it doesn't.

"That's what could be happening here. DR has, in fact, noticed larger leads for the Democrats on party ID in recent public polls. A close look at the disaggregated Pew trend data confirms this. Three of the last four Pew polls, including the last two in September and October, give the Democrats a 4-point lead in party ID. That's very close to the average Democratic lead of 5 points in Pew data covering the entire 1997-2000 time period. Moreover, when you factor in independents who say they lean toward one party or another, the Democratic lead widens to 7 points, because more independents now say they lead toward the Democrats than say they lean toward the Republicans.

"If 'macropartisanship'—as political scientists call the distribution of party ID among the general public—is returning to what is was before 9-11, that should come as no great surprise. First, other data from Gallup and CBS News showed a pro-Republican surge in party ID after 9-11 that ended much earlier, in fall of 2002. Second, there is a well-known relationship between presidential approval and level of partisan identification with the president's party—that is, the higher the president's approval rating, the more people tend to say they identify with that president's party. Therefore, since Bush enjoyed a huge surge in his approval rating after 9-11 that lasted for an unusually long time, we would expect to see an increase in Republican party ID over that period of high approval ratings—as we did. We would also expect to see that increase melt away over time as Bush's political advantage from 9-11 decreases and his approval rating falls to undistinguished levels—as we are today."
I am pleased to note that Pew has now issued a short report, "Democrats Gain Edge in Party Identification," which completely confirms my analysis. According to the report, Democrats are now averaging a 4-point lead on unleaned party identification in the Pew data (pretty much the same as the Democrats' lead in the past three presidential election years) and a 6-point lead with leaners included. So much for parity.
The Democrats' party image and issue advantages have also improved substantially, as I noted last week. Recently released CBS News poll data confirm this trend. The Republican party's net favorability rating is just +2 (49 percent/47 percent), while the Democrats are +14 (54 percent/40 percent).
The parties are rated about equally on "sharing your moral values," and the Republicans have a 11-point advantage on making the right decisions about terrorism. But the Democrats have advantages over the Republicans in all other areas tested by the poll: making prescription drugs for the elderly more affordable (+42); caring about "people like yourself" (+19); creating new jobs (+18); helping more people achieve the American dream (+12); ensuring a strong economy (+6); and more likely to make the right decisions about the war in Iraq (+2).
No wonder party identification isn't at parity.
Kerry vs. Bush Among Persuadables and Independents
Annenberg Election Survey poll of 5,051 adults, released July 28 (conducted by Schulman, Ronca, Bucuvalas, July 5–25)
Recently released Annenberg Election Survey data indicate that Kerry is making progress among persuadable voters and independents, who continue to be very critical of Bush. (Note that these data were collected before the recent Democratic convention.)
For example, Kerry had a seven-point lead (37 percent to 30 percent) among persuadable voters (undecideds or those who favor a candidate, but say they might change their mind) in early June as the candidate who was rated higher on "cares about people like me." Now he has a 41 percent to 27 percent lead.
Where Bush had advantages on candidate characteristics in early June, a number of these advantages have dimished—for example, on personal likeability and experience. And Bush had a tie on "shares my values" that has now turned into a small Kerry lead. Perhaps most intriguingly, Bush used to have an advantage on "says one thing, does another," but now Kerry has the advantage—more of these voters now think that phrase applies to Bush than think it applies to Kerry.
Independents generally favor Kerry over Bush by more than persuadables and on more characteristics (for example, "inspiring," "trustworthy" and "has the right experience to be president"). Independents also give Kerry a large advantage in favorability ratings—he gets a 41 percent favorable/31 percent unfavorable rating, for a net of +10, while Bush gets a net rating of –3 (42 percent/45 percent). And Cheney gets a net of –17 (29 percent/46 percent) while Edwards is +18 (38 percent/20 percent).
On a number of other measures, both independents and persuadable voters are quite negative about Bush and the results of his policies, with persuadables tending to be particularly negative. For example, persuadable voters overwhelmingly believe the country is off on the wrong track (55 percent), rather than going in the right direction (31 percent). They don't believe that the economy is doing well (78 percent rate economic conditions as just fair or poor). And they give Bush just a 40 percent approval rating on the economy with 54 percent disapproval.
But it is on the war with Iraq that these voters seem most disaffected with Bush and his policies. They give Bush a dreadful approval rating on Iraq of 36 percent/59 percent and, even on handling the war on terrorism, they only give him a 40 percent/54 percent rating. By 60 percent to 34 percent, they don't think that the situation in Iraq was worth going to war over and, by 67 percent to 20 percent, they believe that the Iraq war has increased, not decreased, the threat of terrorism.
They also overwhelmingly believe that Bush does not have a clear plan for bringing the Iraq war to a successful conclusion (69 percent/23 percent). Unfortunately for the Democrats, they strongly feel that Kerry doesn't have a clear plan for concluding the Iraq war either (54 percent/15 percent).
These data indicate that Kerry should probably not wait until October to try to bring some clarity to this issue. The future may be right now for reaching persuadables and independents.
Ruy Teixeira is a joint fellow at the Center for American Progress and The Century Founation.
The positions of American Progress, and our policy experts, are independent, and the findings and conclusions presented are those of American Progress alone. A full list of supporters is available here. American Progress would like to acknowledge the many generous supporters who make our work possible.
Authors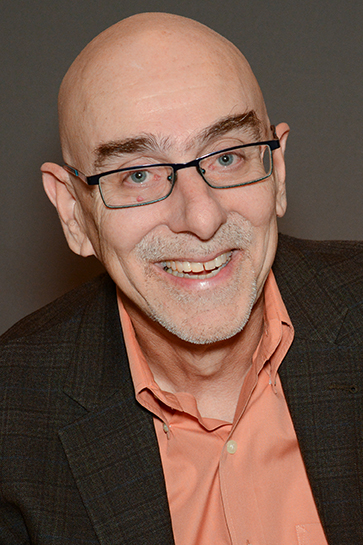 Ruy Teixeira
Former Senior Fellow