(covering polls and related articles from the week of April 3- April 9, 2006)
Ruy Teixeira
In this edition of Public Opinion Watch:
• Oh, Those Liberal College Students!
• The Incredible Shrinking National Security Gap
Oh, Those Liberal College Students!
Some people assert that college students these days are conservative — others say they're liberal. Who's right? Well, the best way to find out is to ask the college students themselves. Fortunately, that's just what Harvard's Institute of Politics (IOP) has been doing since April 2000, so we actually have some real live data to look at, including their just-released Spring 2006 survey (PDF), which was conducted in the second half of March.
According to the survey, 57 percent say they are liberal or lean liberal, compared to 31 percent who are conservative or lean conservative.
Guess that answers that question. The survey also finds that students give Democrats an eight-point lead on party ID, though a plurality say they are independent or "unaffiliated." Comparing the independents with the Democrats, however, suggests that the "Indycrat" phenomenon I have identified nationally, where independents and Democrats are quite close to one another and far away from Republicans, also applies to students. For example, when you break down Democrats and independents by IOP's political typology — which classifies students as either traditional liberals, religious centrists, secular centrists or traditional conservatives — Democrats are 59 percent traditional liberals, 24 percent religious centrists, 9 percent secular centrists and 7 percent traditional conservatives, while independents are 50 percent traditional liberals, 21 percent religious centrists, 16 percent secular centrists and 13 percent traditional conservatives.
Pretty similar. Contrast that to the breakdown among GOP identifiers who are 34 percent traditional conservatives, 30 percent religious centrists, 20 percent secular centrists and 16 percent traditional liberals.
Other findings noted in the survey release (PDF) include:
"College students continue to support a more multilateral U.S. foreign affairs stance and are conflicted over unilateral action to prevent nuclear weapons development, including in Iran. Nearly three out of four college students (72%) believe the United States should let other countries and the United Nations take the lead in solving international crises and conflicts, nearly identical to Spring 2005 IOP poll findings (74%). Students also struggle over the U.S. role in the development of nuclear weapons. More students say they are unsure (37%) over whether the United States should stop the development of nuclear weapons in other countries, even if it requires unilateral military action, than those who either agree (33%) or disagree (31%). An identical number (37%) are equally unsure when asked specifically about the U.S. intervening in Iran's development of nuclear weapons.

More than seven in ten students believe the United States should withdraw some or all U.S. troops from Iraq. Sixty percent (60%) of college students believe the United States should begin to withdraw troops from Iraq, a twenty point increase from six months ago (40% – Fall 2005 IOP poll). However, only twelve percent (12%) of college students now believe the United States should withdraw all troops from Iraq – a ten point drop from Fall 2005 IOP polling (22%)…..

President Bush's approval rating still dropping, as students continue to feel the country is on the wrong track. Only one-third (33%) of college students say they approve of the job George W. Bush is doing as President, down eight points from this past fall. Following recent trends, students also continue to feel the country is on the "wrong track" rather than headed in the right direction. Fifty-eight percent (58% – an identical number to the fall 2005 IOP poll) believe the country is on the "wrong track," while only thirty-percent (30%) believe the country is headed in the "right direction," down five points from October 2005."
There's much more in the survey release and full report (PDF), and I urge you to check them out. These analyses can also be fruitfully read in conjunction with a couple of other recent reports on the overall age group that contains these students: Anna Greenberg's study, "OMG: How Generation Y is Redefining Faith in the iPod Era," (PDF) conducted for Reboot; and Magid Associates' study, "The Politics of the Millennial Generation" (PDF), conducted for the New Politics Institute (see especially the section on "transition millennials," who are 18-22). Both studies confirm that the broader age group that contains the college students studied by IOP is quite progressive in almost every way, as well as documenting this age group's complicated attitudes toward religion, morality, civic life and the political process (also a theme of the IOP analysis).
Of course, there's no guarantee IOP's college students and Gen Y adults in general will stay as progressive as they are now — change is possible (but much less likely after the age of 30, which is not so far away for the leading edge of this generation).
But they're off to a good start! Their current progressive views can only make those on the center-left smile. And the conservative establishment in Washington scowl.
The Incredible Shrinking National Security Gap
While it is way too soon to say the Democrats are out of the woods on this one (see, for example, the results of the latest CBS News poll (PDF), which still show the Democrats with considerable ground to make up in several national security-related areas), it is nevertheless striking just how much the GOP's formerly crushing advantage on national security and handling terrorism has been shrinking.
Exhibit A in this regard is the latest Washington Post-ABC News poll. In this poll, Democrats actually have a one-point advantage over the GOP (46-45) on handling the "U.S. campaign against terrorism" — a stunning improvement over the 36-point deficit Democrats faced in December 2002 (61-25 percent).
Another example of this trend is the most recent Ipsos-AP poll (PDF), where the Democrats are in a tie with Republicans (41-41) on "Who do you trust to do a better job of protecting the country" (41-41). Finally, consider this very interesting question asked by Garin-Hart-Yang Research for the DSCC:
"Suppose for a moment that you were deciding your vote for Congress SOLELY on the question of who you trusted more to protect America's national security and have the right policies for combating terrorism. If this were the ONLY issue you were considering, would you be more likely to vote for a Democrat or a Republican?"
The result: 41 percent said they'd vote for the Democrat and only 39 percent for the Republican. Somehow I don't think this would have been the response a year or two ago.
If the GOP loses the national security card, what do they have left? What indeed. As GOP pollster Tony Fabrizio recently said, referencing the Ipsos-AP results: "These numbers are scary. We've lost every advantage we've ever had. The good news is Democrats don't have much of a plan. The bad news is they may not need one."
And what if Democrats did actually have a compelling plan on, say, national security? Fabrizio does not address this possibility, but presumably that would mean even bigger trouble for his party. Stay tuned: The saga of the incredible shrinking national security gap may not be over yet.
Ruy Teixeira is a joint fellow at the Center for American Progress and The Century Foundation.
The positions of American Progress, and our policy experts, are independent, and the findings and conclusions presented are those of American Progress alone. A full list of supporters is available here. American Progress would like to acknowledge the many generous supporters who make our work possible.
Authors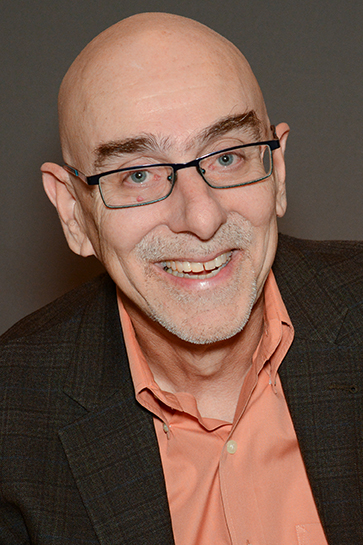 Ruy Teixeira
Former Senior Fellow