Pressing on for Immigration Reform
Pressing on for Immigration Reform
Immigrants and allies are rallying, fasting, marching, and lobbying for immigration reform legislation with a path to citizenship.
Part of a Series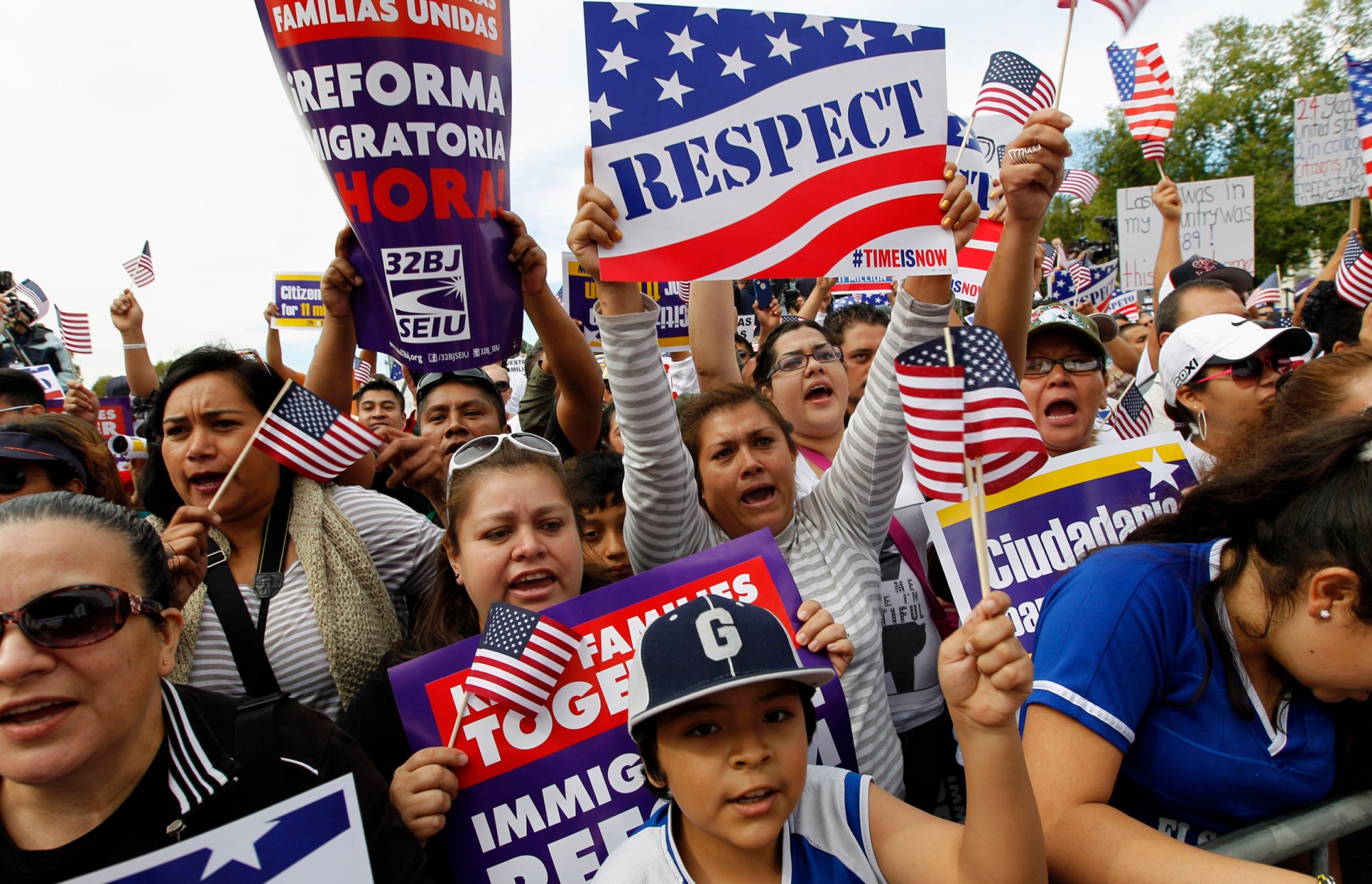 The Bible says faith can move mountains—but it can also move a politician's vote. That's what happened in August, when immigrants and activists filled town hall meetings, held vigils, walked hundreds of miles on pilgrimages, preached sermons, and organized congregations to highlight the importance of immigration reform and press House members to vote promptly for legislation that includes a path to citizenship.
The advocates' actions were morally powerful, strategically targeted, closely coordinated, and well-timed. Together, they helped shift 7 Republican members of Congress, bringing the number of House Republicans who support immigration reform with a path to citizenship to 26 members.
When immigration advocates embarked on their August campaign, they faced rhetorical opposition from many conservatives and discouraging murmurs from some press pundits who thought that momentum for immigration reform legislation had become so weak that their efforts wouldn't make much of a difference.
But they did make a difference. And now immigration advocates are back with as much zeal and purpose as ever.
Last weekend, as pundits and politicians debated the consequences of the government shutdown and a looming deadline on the debt limit, thousands of immigrants, advocates, and allies came together for a National Day for Dignity and Respect, where they held 183 events in 151 towns and cities across 40 states. This week, advocates are rallying on the Mall in Washington, D.C., committing acts of civil disobedience, fasting, and filling the halls of Congress to urge House members to vote for immigration reform.
The good news is there is now a bill that House members can actually vote on. Last week, House Democrats introduced a comprehensive immigration reform bill that shares many provisions with the bipartisan legislation that the Senate passed in June with 14 Republican votes and with the House Judiciary Committee's border security proposal, a bill that received unanimous bipartisan support when it passed out of committee.
If the House majority leadership were smart, it would follow the Senate's lead and work across the aisle to pass a common-sense immigration reform bill with a path to citizenship. Doing so would allow them to compete for Latino voters—who strongly reject anti-immigrant proposals—and to increase their strength in districts and states undergoing rapid demographic change. House Republicans could take credit for landmark legislation that strengthens families and the economy, and they could eliminate immigration reform as a wedge issue that is used against them.
And here's the thing: The votes are there to pass a bill. Many House Republicans want to get immigration reform off the table and move forward. Although House Speaker John Boehner (R-OH) claims he doesn't have enough votes to pass a comprehensive bill, what he means is he doesn't have a Republican majority to pass such a bill. In the old days, putting together a bipartisan majority to pass legislation was called doing your job. These days, it's called treason.
Unfortunately for Boehner, he may find himself stranded on a shrinking ice floe inhabited by a small band of Tea Party activists whose shrill anti-immigrant complaints stem from bias, not reality. Unfortunately for the rest of us, Boehner is letting a band of tyrants rule as if they were the majority.
John McCullough, the president and CEO of Church World Service, recently wrote an article for The Huffington Post on this issue. He shares a parable from the Bible where a widow goes to a judge to get justice, but he turns her away. The widow is persistent, however, and keeps going back. Finally, the judge is worn down by her persistence and grants her the justice she seeks. McCullough says that advocates for immigration reform need to be like the widow, "faithfully seeking out justice from those in power." He continues:
We have never been closer to achieving immigration reform, and the moral urgency for action by our nation's leaders has never been greater. It is time for Congress to act and uphold our nation's history of hospitality and realize America's promise as a nation of immigrants.
Sally Steenland is Director of the Faith and Progressive Policy Initiative at the Center for American Progress. Steenland, a best-selling author, former newspaper columnist, and teacher, explores the role of religion and values in the public sphere.
The positions of American Progress, and our policy experts, are independent, and the findings and conclusions presented are those of American Progress alone. A full list of supporters is available here. American Progress would like to acknowledge the many generous supporters who make our work possible.
Authors Sally Steenland
Former Director, Faith and Progressive Policy Initiative
Explore The Series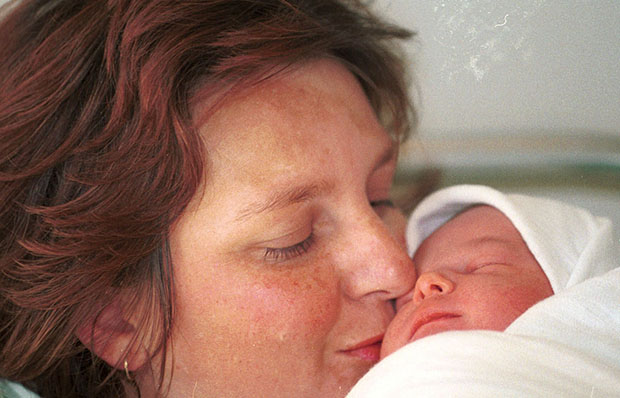 Previous
Have They No Shame?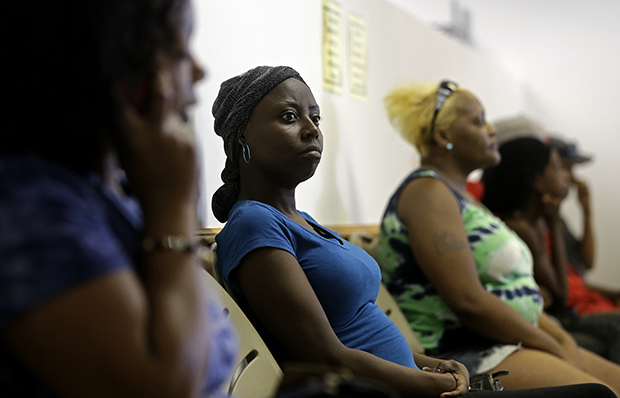 Next
Hating Government but Loving Its Programs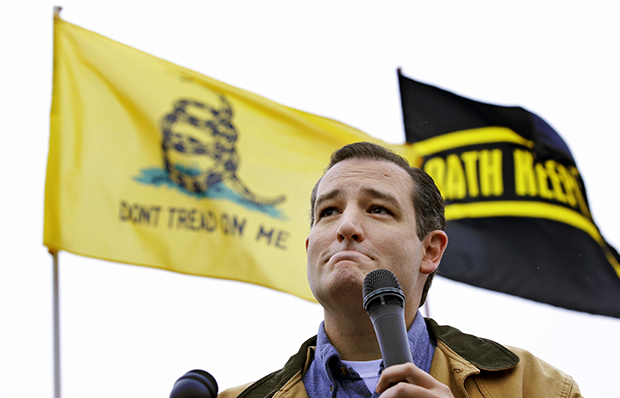 Hating Government but Loving Its Programs