Post-Superbowl Strategies
Post-Superbowl Strategies
The Colts-Saints matchup should be an exciting championship game, but the labor negotiations to follow will be educational for all Americans, writes David Madland.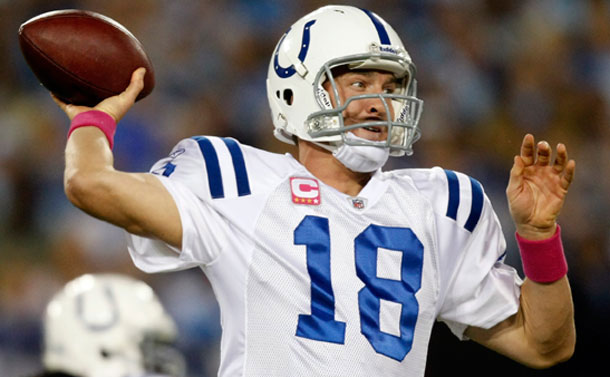 Video: NFL Contracts and American Workers
During Super Bowl week most people focus on the game, its matchups, and the hype. And this year these storylines are especially good: Two of the league's premier quarterbacks—Peyton Manning and Drew Brees—are matched up, with Brees and the upstart Saints representing the city of New Orleans's potential for rebirth while Manning and the Colts symbolize a model of consistent success.
Yet lurking underneath all the excitement is a disagreement between the players and owners that could potentially cause next year's football season to be the last for some time. We should care about these negotiations not just because their failure might force a change in our Sunday afternoon rituals, but also because of what those labor negotiations show us about the problems in our economy.
At first glance, it might seem far fetched to claim that a dispute between two groups of the extremely wealthy—National Football League players and owners—is at all relevant to our working lives. But the fact that the players are able to bargain on equal footing with the owners is directly relevant to our economic fate. One of the contributing factors to our current economic situation is that most workers—unlike the NFL players—are not able to negotiate on relatively equal footing with their employers as part of a union. That's why workers' wages have stayed flat for decades, instead of rising alongside their companies' profits.
Because Americans tend to feel more comfortable discussing the NFL than the causes of Great Recession, this year's NFL labor negotiations could well become a teachable moment. The 2010 football season may be last for sometime because the current contract between the players union and the owners expires at the end of that season. The owners opted out of the existing contract early and are threatening to lockout the players, meaning cancelled games in the 2011 season unless they get a new contract more to their liking.
Primarily at issue is how to divide up the money the league generates. Currently players receive 59 percent of all league revenue. The prior agreement ensured players 60 percent of "designated gross revenue," which didn't include a lot of local revenue that clubs generated, and so was more favorable to the owners.
Owners argue that 59 percent of total revenues is too much and say they need a greater share to help the league grow. "Clubs must spend significant and growing amounts on stadium construction, operations and improvements to respond to the interests and demands of our fans," the owners wrote on the league website. "As a result, under the terms of the current agreement, the clubs' incentive to invest in the game is threatened."
Players in other professional sports currently receive slightly less of league revenues than football players. Currently, National Hockey League players receive an estimated 57 percent of revenues, National Basketball Association players about 57 percent, and Major League Baseball players 52 percent, down from a high of 63 percent in 2003.
NFL players note that the league and its owners have immensely prospered under the current labor contract. As the NFL Players Association Executive Director DeMaurice Smith argues: "We do know the NFL generated in excess of $8 billion last year. We know that the average team has grown by 400 percent in 10 years. What we don't understand is what is wrong with the current deal when those facts exist."
Since 1993, when the basic structure of the current agreement between players and owners was first hammered out—with free agency and a salary cap—league revenues have grown by 10 percent or more in most years, rising from $1.7 billion in 1993 to $7.6 billion in 2008. Before players secured the 1993 contract, they received a far smaller share of league revenues than they have in recent years, taking home 41 percent of revenues in 1991 and 47 percent in 1992.
While the exact division of revenues between players and owners in any new contract remains a point of contention, two points are clear: Players now receive a significant share of the revenues that they help create, and the owners accept that players should.
If only this were the case in the rest of the economy.
Most workers even before the current recession helped their companies by becoming ever more productive but did not share much in the gains. From 1980 to 2008, nationwide worker productivity grew by 75.0 percent while workers' inflation-adjusted average wages increased by only 22.6 percent. This means workers were compensated for less than a third of their productivity gains.
Now it's true that the cost of benefits—especially health insurance—has increased over time and now accounts for a greater share of total compensation than in the past, but this increase is nowhere near enough to account for the discrepancy between wage and productivity growth. According to analysis by the Center for Economic and Policy Research, between 1973 and 2006 the share of labor compensation in the form of benefits rose from 12.6 percent to 19.5 percent.
The upshot: If American workers had been rewarded for 100 percent of their increases in labor productivity between 1980 and 2008—as they were during the middle part of the 20th century —average wages in 2008 would have been $28.53 per hour—42.7 percent higher than the average real wage in 2008.
A big part of the reason most workers have not shared in the gains they help produce is that a far smaller percentage of workers are in unions today than they were just a few decades ago. Unions now represent just 7 percent of the private sector workforce, down from nearly a third of the workforce in the middle part of the 20th century.
The essence of what labor unions do is give workers a stronger voice so that they can get a fair share of the economic growth they help create. Union members in the United States earn significantly more than nonunion workers—on average 11.3 percent more than nonunion workers with similar characteristics. That means that, all else being equal, American workers that join a union will earn $2.26 more per hour in 2008 dollars than their otherwise identical nonunion counterparts.
Union coverage has declined even though nearly three out of five survey respondents from a Peter Hart Research Associates poll report that they would join a union if they could. Unfortunately, workers attempting to unionize currently face a hostile legal environment and are commonly intimidated by aggressive antiunion employers. As a result, the law needs to change in order for workers to fairly choose whether or not they want to join a union.
Without the ability to secure a fair share of their labors, workers have not had the purchasing power they need to drive our economy. Consumer activity accounts for roughly 70 percent of our nation's economy, yet debt-driven consumption is not sustainable, as we have plainly seen. Instead, an economy built on investment and wage-driven consumption is what we need.
In the NFL, the negotiations between players and owners are just getting started and someday soon the specific arguments that both sides mount will be the news of the day. While some people are likely to focus on the relative merits of the players' or owners' positions, and others will try to tune out the dispute between millionaires and billionaires, remember that the real news is that the players—unlike most workers—can negotiate on relatively equal footing with their employers.
After the Superbowl, Peyton Manning, Drew Brees, and their teammates will, together with their rivals across the league, negotiate collectively with their employers. Hopefully, these players' influence on America extends beyond just the football field and encourages other workers to join together to press for better wages and motivates Congress to pass reforms making it possible for more workers to do so.
Video: NFL Contracts and American Workers
David Madland is Director of the American Worker Project at CAP Action. He will be writing about the NFL labor negotiations throughout the year to highlight the importance of collective bargaining to the economic competitiveness and broad-based prosperity of the American worker.
The positions of American Progress, and our policy experts, are independent, and the findings and conclusions presented are those of American Progress alone. A full list of supporters is available here. American Progress would like to acknowledge the many generous supporters who make our work possible.
Authors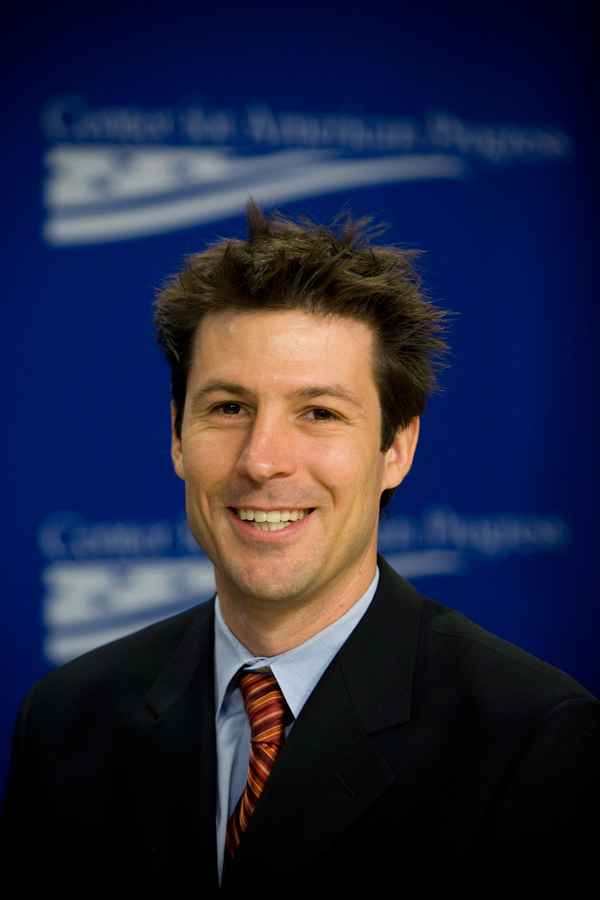 Senior Fellow; Senior Adviser, American Worker Project