Who Pays for Rolling Back Regulations?
Who Pays for Rolling Back Regulations?
Congress and the Trump administration are attacking federal protections that save Americans money and even save their lives.
The new Congress and administration seem to understand—as Oscar Wilde once quipped—the price of everything and the value of nothing.
The House of Representatives is quickly advancing bills that would cripple federal agencies' abilities to issue and implement regulations. The 2017 version of the Regulatory Accountability Act, or RAA, for example, now under consideration in the Senate, combines the provisions of six separate bills aimed at gutting government. The bill would add more than 80 steps to rulemaking, including gratuitous analyses, and impose a six-month delay on the implementation of all new rules. It would also require agencies to adopt the rules that are the least costly to big business. The latter provision trumps both common sense and legislation that prioritizes public welfare—such as the Clean Air Act, Mine Safety and Health Act, and Consumer Product Safety Improvement Act.
This expanded RAA also puts greater power in companies' and judges' hands. One provision requires courts to stay implementation of challenged major rules until all litigation is resolved. A company that wishes to block a regulation would be able to do so just by keeping it in court. The bill would also overturn a critical Supreme Court decision that directs federal judges—who are, the justices noted, "not experts in the field"—to defer to agencies and their thorough process of crafting rules, applying expert analyses, and considering public comments. The net effect is to hinder rulemaking and facilitate the elimination of past rules.
Not to be outdone, President Donald Trump has issued three executive orders on regulations. The first and most concerning order requires agencies to, among other measures, identify two regulations to eliminate for every new rule proposed. The second ordered agencies to reconsider financial regulations according to pro-corporate principles. The third created an additional layer of oversight at agencies specific to rulemaking that will slow and further complicate an already complex process. These orders are legally flawed and impractical. Moreover, like the bill now under consideration in the Senate, President Trump's executive orders are not just counterproductive but also dangerous.
Proponents of this anti-regulatory push claim that regulations are pricey for businesses and suppress economic growth. But all too often they ignore the value of these regulations to everyday Americans—a value that can sometimes be measured in dollars or even human lives.
Take, for example, federal rules on credit cards. In 2009, Congress passed a sweeping law targeting abusive practices in the credit card market, such as arbitrary interest rate increases and excessive fees. Financial regulators, and ultimately the newly formed Consumer Financial Protection Bureau, or CFPB, were tasked with implementing new rules to follow Congress' lead. The ensuing credit card reforms saved families $16 billion in fees and interest from 2011 to 2014. The total cost of credit went down by nearly 2 percentage points, saving each household that carries a credit card balance about $300 per year on average. The benefits were even greater for the financially vulnerable borrowers who are the most vulnerable to pricing scams.
The CFPB, an independent agency outside of the federal executive, is now in the process of finalizing additional groundbreaking protections: the first federal rules to rein in the predatory payday and auto title lending practices that extract $8 billion in fees from cash-strapped borrowers every year. If these regulations—including commonsense measures such as requiring lenders to determine beforehand that borrowers can repay their loans—move forward, they will save each borrower more than $530 per year on average.
When companies are required to practice responsible lending practices, they have a greater incentive to help customers succeed—and the market thrives. Yet special interests often fight such regulations, using campaign donations and lobbying to rewrite or eliminate the rules. The Trump administration has proposed delaying or even scrapping a rule finalized last year requiring that retirement financial advisers put their clients first. That's in spite of the math not adding up: The U.S. Department of Labor found that a 60-day delay would save companies $42 million but cost investors as much as $890 million over 10 years.
The stakes are even higher when it comes to health and safety regulations. Where companies see dollars and cents, families grapple with matters of life and death. For example, a 2009 U.S. Food and Drug Administration rule requiring the egg industry to prevent salmonella contamination will prevent 79,000 cases of the disease and 30 deaths each year. The Consumer Product Safety Commission's safety standards for cribs and the National Highway Traffic Safety Administration's standards for rear-seat seat belts in cars, too, are protections that save lives. These regulations impose limited costs on companies to save lives. Yet the RAA would force regulators to go with the "least costly" option for rulemaking, not the most effective policy or the policy that saves the most lives.
To be sure, some companies argue that fewer regulations would mean lower costs, allowing firms to pass this savings on to consumers by lowering prices. But this argument often rings hollow. Credit card companies fighting restrictions on arbitration clauses that prevent customers from taking them to court justify their position by claiming that lawsuits drive up prices. Yet, the CFPB found that the difference in pricing between credit cards that required arbitration and those that did not was not statistically significant. And, of course, the credit card business remains highly profitable in spite of regulation. When it comes to the health and safety regulations that save lives, it's hard to imagine the consumer who would prefer a slight cost savings over safety.
Government red tape has been a target for about as long as government agencies have existed. But when special interests—and their allies in Congress and the White House—target key regulations as part of this crusade, they are also targeting your wallet, your health, and your environment. If Congress and Trump get their way, businesses may pay fewer regulation-related costs, but those savings will come at tremendous expense and risk to consumers and families.
Joe Valenti is the Director of Consumer Finance at American Progress. Rebecca Buckwalter-Poza is a Fellow with the Legal Progress team at American Progress. 
The positions of American Progress, and our policy experts, are independent, and the findings and conclusions presented are those of American Progress alone. A full list of supporters is available here. American Progress would like to acknowledge the many generous supporters who make our work possible.
Authors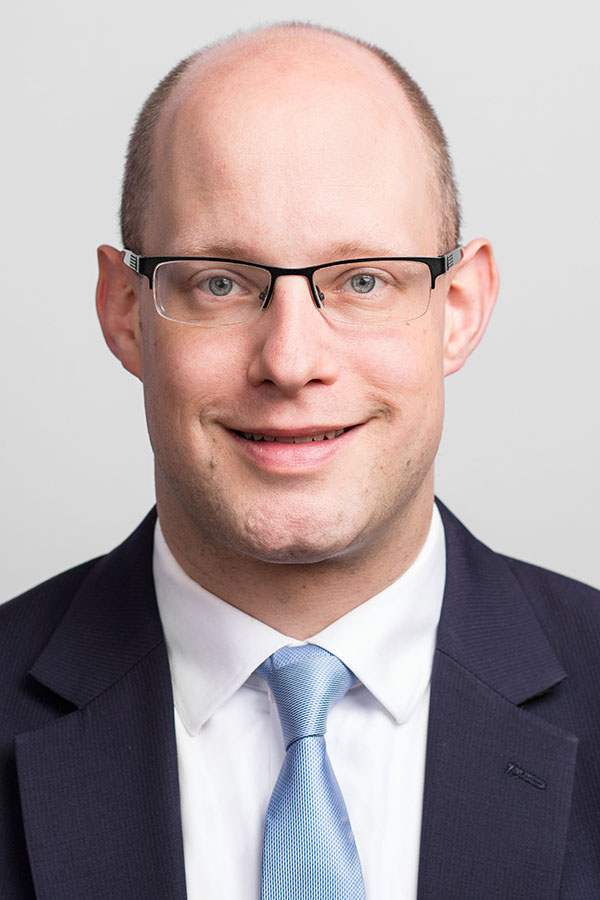 Joe Valenti
Director, Consumer Finance Rebecca Buckwalter-Poza
Fellow