What We Know About DACA Renewals
What We Know About DACA Renewals
The Latest Before DACA Heads to the Supreme Court
Unless they renew, nearly 157,000 DACA recipients could see their protections expire by the time the U.S. Supreme Court likely issues a ruling next June.
When the Trump administration rescinded the Deferred Action for Childhood Arrivals (DACA) initiative in September 2017, hundreds of thousands of undocumented immigrants were thrown into limbo. Eventually, multiple court challenges over the lawfulness of the termination led to preliminary injunctions that allowed DACA recipients to renew their protections. Now, on November 12, the U.S. Supreme Court will hear arguments in those cases.
Through near-monthly public data releases by U.S. Citizenship and Immigration Services (USCIS), as well as data filed as evidence in one of the cases—Regents of the University of California, et al. v. U.S. Department of Homeland Security, et al.—the Center for American Progress has tracked renewal applications and adjudications since January 2018, when renewals reopened. The latest data filed in response to a court order in Regents cover renewals through September 30, 2019, and are on file with the author. This column highlights some of the key takeaways.
DACA renewals are overwhelmingly approved
As of September 30, 2019, 652,880 individuals held DACA. Meanwhile, an additional 11,040 individuals with expired DACA had renewal applications pending review with USCIS—a number that has held within 2,000 since February. However, though their applications are pending, these individuals do not have protection from deportation and work authorization.
More than 616,000 DACA recipients have applied for renewal since the injunctions reopened the renewal process in January 2018. Approval rates remain high, while the share of applications that are pending continues to decline. As of September 30, 94 percent of all applications submitted had been adjudicated; of those, 99.2 percent were approved and 0.8 percent were denied.
DACA recipients are waiting closer to their DACA's expiration to renew
USCIS guidance recommends that DACA recipients submit their renewal applications 120 to 150 days, essentially four to five months, before their protections expire. Using that logic, one would expect individuals with January and February expirations to begin submitting their renewal applications the previous September. However, as of the end of September 2019, only 27 percent of individuals with a January 2020 expiration and 14 percent individuals with a February 2020 expiration had applied for renewal.
This follows a trend that CAP has previously identified: Recipients with the most urgent need to renew are frequently waiting until closer to their DACA's expiration to do so. There are several factors that contribute to this trend, including the high cost of renewal; fear of providing information to a Trump administration agency that has been the face of increased enforcement and deportation; and general uncertainty about the future of DACA.
DACA renewals timelines
There are three overlapping timelines that immigrant rights advocates and service providers should consider when helping DACA recipients navigate the renewal process: now through the end of 2019; now through June 2020, when the Supreme Court is likely to issue its ruling; and January through December 2020.
Remainder of 2019
By the end of 2019, 98,400 individuals' DACA is set to expire. A large share of these DACA recipients—68 percent, or 66,500 individuals—have already applied to renew their protections. However, as of September 30, 31,850—32 percent—of these DACA recipients had yet to renew. The breakdown of those whose DACA will expire if they do not renew in the next three months is as follows:
12,600 DACA recipients with October expirations (23 percent)
13,750 DACA recipients with November expirations (42 percent)
5,500 DACA recipients with December expirations (56 percent)
Supreme Court's decision window
The months between now and June 2020—by when a decision is likely to be issued—are a critical time period for DACA recipients. Though multiple lower courts have ruled in support of DACA, there is no guarantee of the Supreme Court outcome or what it will mean for DACA recipients' ability to renew their protections moving forward. Between October 1, 2019, and June 30, 2020, 232,000 individuals' DACA is set to expire. Approximately one-third—75,400 recipients—have already applied for renewal, but as of September 30, 156,600 had yet to do so.
2020
Some advocacy groups are telling DACA recipients with expirations in 2020 to consider meeting with an immigration attorney to discuss whether it makes sense to renew before the recommended 120- to 150-day window. From January 1 to December 31, 2020, 310,200 individuals' DACA is set to expire. Of those, 11,400—4 percent—have already applied for renewal, whereas 298,800 have yet to do so.
In addition to those discussed above, there are several other factors that further complicate DACA recipients' decision to renew their protections this far in advance. DACA is valid for two years from the approval date, so on the one hand, renewing early cuts time off a DACA recipient's investment. On the other hand, renewing now could be advantageous if the oral arguments or lead-up to a decision were to result in more DACA renewals than expected and thus increase the application backlog. Anyone that applies and is approved in the near future, even if they were to cut short their current DACA, would see their protections extend into 2021, potentially under a new administration with a different stance on immigration.
That said, there is no way to predict how the Supreme Court will rule, or what happens to the pending application queue should the court rule in favor of the Trump administration. DACA recipients and their families must seriously consider all of these aspects.
Figure 1
Monthly DACA expirations will ramp up after the Supreme Court's decision window
The above chart depicts when the most DACA recipients will see their protections expire if those protections are not renewed. Notably, 75,600 DACA recipients applied for renewal two years ago, in the last month before DACA was shuttered. As a result, for those working to ensure that as many DACA recipients as possible submit applications, October 2019 will be the biggest challenge since the renewal process reopened, as it is two years after USCIS began adjudicating the applications that were submitted from September 5 through October 5, 2017.
Very few individuals hold DACA that is set to expire in December 2019 or January 2020, compared with other months. Fewer than 10,000 are set to expire in each of these months, mainly due to the fact that in November 2017, December 2017, and most of January 2018, USCIS was not accepting renewal applications but only adjudicating pending cases that were submitted through October 5, 2017.
February through July 2020 will see moderately high numbers of individuals who need to renew their DACA, but need for renewals will ramp up again in August 2020. In September, October, and November—the months immediately preceding the 2020 election—more than 30,000 DACA recipients hold DACA set to expire each month.
Conclusion
For DACA recipients, the United States is home. Under the protection of DACA, hundreds of thousands of immigrants have grown their lives, enriching their families, their communities, and the nation as a whole. It is no surprise that the vast majority of Americans support putting them on a pathway to citizenship. In terminating DACA, the Trump administration created this problem, and it has made it worse by failing to back a legislative solution that would extend permanent protections for these undocumented immigrants. Now, the administration is forcing the unpopular task of ending DACA onto the Supreme Court.
The Supreme Court should reaffirm the conclusion of all three lower federal courts: that the Trump administration's termination of DACA was likely unlawful. In the meantime, renewals remain open, and DACA recipients can and should consider renewing their protections.
Nicole Prchal Svajlenka is a senior policy analyst of Immigration Policy at the Center for American Progress.
The positions of American Progress, and our policy experts, are independent, and the findings and conclusions presented are those of American Progress alone. A full list of supporters is available here. American Progress would like to acknowledge the many generous supporters who make our work possible.
Authors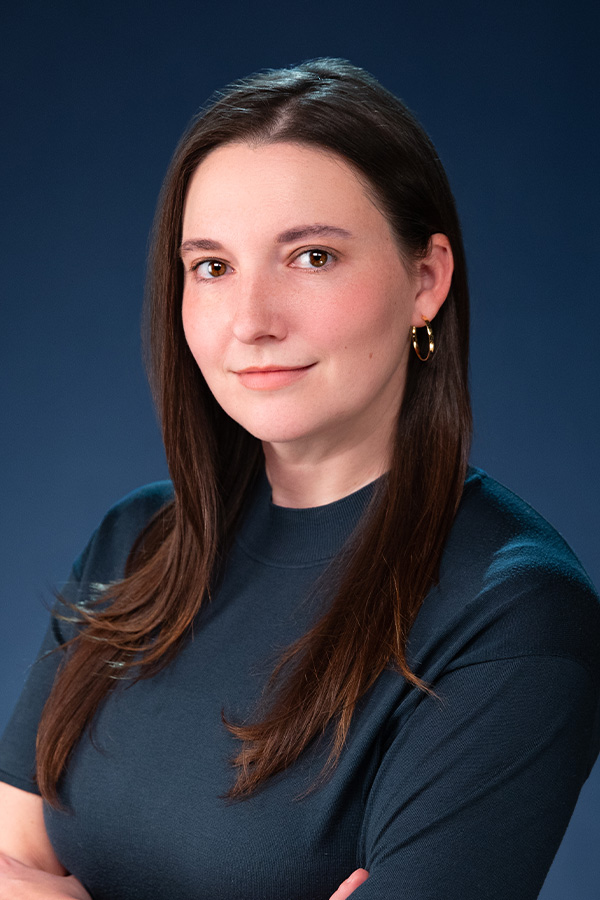 Nicole Prchal Svajlenka
Former Director of Research, Rights and Justice