It's Easy Being Green: Tinseltown Goes Green
It's Easy Being Green: Tinseltown Goes Green
Hollywood movies are exploring more environmental themes.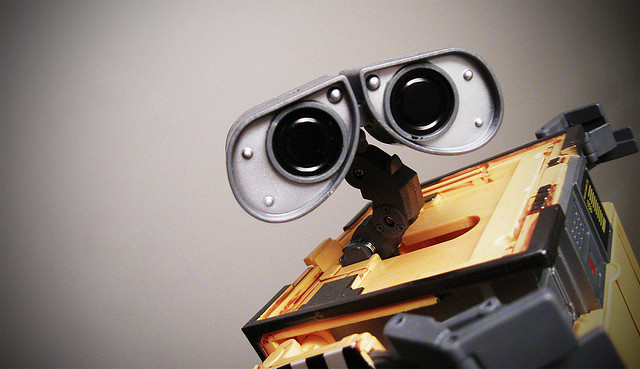 Read more articles from the "It's Easy Being Green" series
Approaching visual media with a green mindset can be stimulating and effective (see last week's spotlight on the work of green photographers). These images take on new forms and meanings when woven together to create motion pictures.
Environmentally conscious documentaries have gained prominence in both cinematic and sociopolitical spheres in the wake of Davis Guggenheim's "An Inconvenient Truth" winning 2007's Oscar for Best Documentary. These include "Food Inc.," an examination of the harmful practice of corporate farming and its deleterious effect on both animals and employees, and "The Cove," last year's Academy Award winner, which critiqued Japan's dolphin-hunting practices within the framework of its fishing industry.
But while documentaries have provided incisive investigations into our struggle in balancing human progress with environmental maintenance, fiction films have done so as well.
Leading American independent filmmaker Kelly Reichardt infuses her films with moments of timeless beauty, illuminating the division between nature and civil society and our conflicting allegiances to both. Haunted by economic doldrums and fractured working-class psyches, Reichardt's "Wendy and Lucy" and "Old Joy" unfold as meditations on a mercurial America, pondering the present through bracingly frank snapshots of small-town life and the tenuous bond between individuals and their environment.
Globalization is also a driving force in promoting green themes in cinema. Take Japanese animation master Hayao Miyazaki, who established himself as one of the world's most environmentally conscious filmmakers in 1984 with "Nausicaa of the Valley of the Wind," a tale of a heroine on a mission to save post-apocalyptic Earth from collapsing entirely under the weight of human consumption and waste.
The influence of both "Nausicaa" and Miyazaki himself have been cited as primary influences on Pixar's 2008 hit "WALL-E," a film whose juxtaposition of a desolate wasteland and obese humans languishing in outer space presented one of the most potent cinematic appeals for environmental sustainability in the past decade.
But governing institutions and individual artists alike have begun adopting environmentally responsible methods of producing entertainment as well as incorporating green themes into their work.
Recently, the California Film Commission released an updated Green Resource Guide to help film productions reduce their environmental impact, emphasizing the state's effort to help facilitate green motion picture production. Similarly, in 2006, then-Governor Bill Richardson of New Mexico released a list of recommendations on "green filmmaking" practices, citing the importance of showing "commitment to respecting and protecting our state's natural resources while aggressively growing this industry."
New Mexico's status as a frequent shooting site for major American films—including recent entries such as "There Will Be Blood," "No Country for Old Men," and last year's "True Grit"—makes an increased level of environmental awareness all but a necessity for filmmaking casts and crews.
With governing institutions and prominent filmmakers recognizing the importance of upholding sustainable filmmaking techniques, here are some quick tips for practicing environmental responsibility for those looking to express themselves behind the camera.
Shoot digitally. Traditional film stock has both ecological and economic drawbacks. The advent of digital technology allows both upstarts and professionals alike to forgo the use of nonbiodegradable plastic products such as celluloid.
Shoot in natural light as often as possible. By doing this, filmmaking crews can conserve both energy and a substantial amount of time in terms of setting up a particular shot or sequence of shots.
Use existing locations. Whenever possible, forgo elaborate plans for set construction and shoot using natural locales. Doing so minimizes the chances of environmental harm caused by demolishing a set after filming ends.
Conserve resources. Donate old props, equipment, wardrobes, and furniture to organizations such as the charity-based Salvation Army and the sustainability focused Film Biz Recycling.
Recycle and reuse receptacles. Arduous days and nights of shooting inevitably require a significant amount of manpower. Rather than having the cast and crew using up myriads of disposable water bottles and eating utensils, provide for or suggest more sustainable measures, such as an on-set water cooler or dishware and utensils that can be washed and reused.
The positions of American Progress, and our policy experts, are independent, and the findings and conclusions presented are those of American Progress alone. A full list of supporters is available here. American Progress would like to acknowledge the many generous supporters who make our work possible.