Interior Department for Sale
Interior Department for Sale
In just one year, these five lobbyists and industry representatives successfully swung Interior Secretary Zinke to the far right.
Over the past year, none of President Donald Trump's Cabinet members have undergone as rapid and fundamental a change in policies and positions as Secretary of the Interior Ryan Zinke. The former Montana congressman received bipartisan acclaim in his confirmation hearings for espousing the conservation ethic of President Theodore Roosevelt; his promise not to sell off or sell out public lands; and his steadfast commitment to the Land and Water Conservation Fund (LWCF).
Since being sworn in on March 1, 2017, however, Secretary Zinke has abandoned nearly every major conservation commitment he made during his hearings: He led the largest elimination of protected areas in U.S. history and proposed to zero out funding for the LWCF. Although the interior secretary has been hammered by criticism from mainstream sportsmen and conservation groups and plagued by ethics investigations, he has recently emerged as the darling of a small set of far-right politicians and special interests groups who have captured his ear.
In this analysis, the authors examine Secretary Zinke's schedule, visitor logs, public statements, and policy shifts to better understand how and why President Trump's interior secretary abandoned his mainstream credentials. In particular, the authors find that five individuals outside of government—representatives of gun manufacturers, oil companies, motorized vehicles, casinos, as well as land privatization advocates—have played an outsized role in influencing Zinke's embrace of a far-right, transactional approach to government land management. For these five individuals and the special interests they represent, Secretary Zinke's shift in priorities and loyalties is a path to a lucrative payday.
Chris Cox, NRA
Chief National Rifle Association (NRA) lobbyist Chris Cox serves as a primary conduit for the association to further some its top priorities through the National Park Service (NPS). Cox met personally with Zinke twice in the secretary's first three months in office and appeared four other times in the Interior Department's visitor logs between July and November 2017. In less than one year, Zinke traveled to two NRA conferences: one in Georgia and one in Texas—a trip that a government watchdog group has asked the Federal Election Commission to investigate.
With Cox by his side, Zinke's first secretarial order overturned a ban on hunting with lead ammunition in national parks and wildlife refuges—an NRA priority. Lead poisoning from ammunition and tackle kills up to 20 million birds and other wildlife each year and is one of the primary reasons the California condor is still on the endangered species list.
The NRA has also shown their ability to silence career NPS employees. According to a leaked memo obtained by McClatchy's Washington bureau, NPS acting Director Michael Reynolds raised several concerns about an NRA-supported provision that would reverse a ban on inhumane standards, including shooting bear cubs in their dens and baiting bears and wolves with things such as grease-soaked bread or pet food. But a political appointee in Zinke's Interior Department simply crossed out Reynolds' comments, and NPS officials were told by Interior Department officials not specified in the memo not to voice their concerns to Congress.
In another example of its influence's reach, the NRA supported the Trump administration's decision to eviscerate the Bears Ears and Grand Staircase-Escalante national monuments. Cox penned an op-ed commending the interior secretary's national monument review as "critically important to America's sportsmen," despite traditional sportsmen groups' strong support of national monuments.
Why it matters:
Zinke frequently conflates the goals of the NRA, which is funded by and represents the interests of gun manufacturers, with the interests of hunters and anglers who use public lands—despite the fact that organizations that exclusively represent hunters and users of American's land have been highly critical of Zinke's anti-conservation policies. The NRA appears to be using Zinke and the Interior Department as a back door to preserve NRA-backed loopholes to loosen regulations regarding how guns can be used on public lands and to sell more guns.
Mike Noel, Utah state representative
Utah state Rep. Mike Noel (R) is infamous for his anti-public land views. He has long advocated for the wholesale transfer of national public lands such as national parks, forests, and wildlife refuges into state and private hands; Noel has ardently supported Utah's $14 million lawsuit seeking to transfer all of Utah's national public lands to state ownership.
Rep. Noel opposed the establishment of the Bears Ears and Grand Staircase-Escalante national monuments in Utah and is insensitive to these lands' importance to Native American tribes. In 2016, he launched an investigation into the tribal support of Bears Ears National Monument, calling it a "charade."
Notably, the state legislator was on stage with President Trump when he announced the decimation of Bears Ears and Grand Staircase-Escalante national monuments in December 2017 and he met several times with Secretary Zinke when he traveled to Utah in May 2017. Noel also appeared in the Interior Department's visitor logs on three separate occasions in October 2017.
These meetings are especially significant, as it was recently uncovered that land owned by one of Rep. Noel's companies was conveniently cut out of the new boundaries for Grand Staircase-Escalante National Monument. Noel stands to financially benefit from Trump's action, but he did not disclose the holding on required conflict of interest forms. An ethics watchdog group has asked Utah's attorney general review the matter. Meanwhile, President Trump's repeal of the national monuments is being challenged in court.
Why it matters:
Despite Secretary Zinke's repeated assertions that he is against the sell-off of public lands, he has closely affiliated himself with this prominent anti-public lands figure and taken action that may help line Rep. Noel's pockets.
Kathleen Sgamma, Western Energy Alliance
Sgamma is the president of the Western Energy Alliance, which represents more than 300 oil and gas companies in the American West and has been vocal in its opposition to nearly every land management and energy reform initiative of the Obama administration, including the Bureau of Land Management's Planning 2.0 rule and methane waste rule.
The Western Energy Alliance has indicated interest in drilling in Bears Ears National Monument. Sgamma has said of the monument: "There certainly is industry appetite for development there, or else companies wouldn't have leases in the area." The Western Energy Alliance has lobbied for oil and gas lease sales to be moved online to cut public protests—and hence the public—out of the process.
Sgamma appears to be a key architect in aligning the Interior Department's policies with extractive industry interests. She is a prominent member of the Interior Department's Royalty Policy Committee, an advisory council to Zinke that is actively working to advance policies favoring oil and gas companies over a fair return to taxpayers. Sgamma was present at the five most recent Royalty Policy Subcommittee meetings between November 2017 and February 2018. She also had a personal phone call with Secretary Zinke in April 2017, and her name appeared in the Interior Department's visitor logs three times between September and November of 2017.
Why it matters:
Zinke's Interior Department is implementing nearly every item on Sgamma's wish list, including holding a fire sale of public lands; repealing commonsense standards for energy development; and cutting out opportunities for public input from the oil and gas leasing process. Sgamma's ubiquitous presence at the department shows just how far the playing field is tilted to the oil and gas industry over American taxpayers.
Derrick Crandall, American Recreation Coalition
Crandall is the CEO of the American Recreation Coalition, a group focused on "catalyz[ing] public/private partnerships to enhance outdoor recreation opportunities." Crandall's group recently joined forces with the Outdoor Recreation Industry Roundtable (ORIR), an organization formed in November 2016 that works alongside the Trump administration to do things such as keep "the great in the great outdoors." The American Recreation Coalition's members include snowmobile and boat manufacturers; recreational vehicle dealers; and private businesses that operate on public lands. These groups have financial interests that are distinct from—and often conflict with—large segments of the American public who use public lands for outdoor recreation. Crandall's business interests align with the establishment of more roads on public lands, increasing off-road motorized vehicle access through public lands, and the commercialization of national parks.
Secretary Zinke had two "all day" events with Crandall on his calendar in April and July 2017, with no further information about the meeting. During the meeting in April, Crandall recommended that Zinke outsource more work in the national parks to private corporations, including increasing opportunities for private concessionaires in national parks.
Why it matters:
Zinke appears to be catering to a subset of so-called recreation groups that loosely support the privatization of national parks and public lands for profit. This shift of what constitutes outdoor recreation could have negative impacts for hunters, hikers, bikers, campers, and anglers.
Brian Ballard, MGM lobbyist
Ballard is a long-time lobbyist who raised millions of dollars for the Trump campaign and served as its Florida finance chairman in 2016. In March 2017, Ballard was hired by MGM Resorts International, paying his firm—Ballard Partners—$270,000 to oppose a request for a tribal-owned casino in Connecticut that would compete with a nearby MGM casino, among other issues. In September, the Interior Department changed course on the casino approval, refusing to sign off on the tribes' request.
The Interior Department's reversal came just two weeks after Ballard and a handful of MGM lobbyists joined Zinke for drinks on the secretary's patio overlooking the National Mall. Ballard also met with Deputy Interior Secretary David Bernhardt, a powerful Washington lobbyist, in September 2017. Daniel McFaul, a former partner at Ballard's lobbying firm, was in the Interior Department's visitor log in November 2017, and he met with Deputy Secretary Bernhardt in October as well.
Why it matters:
Although he was ultimately not charged, similar issues concerning Indian gaming agreements—contracts pertaining to various gambling activities on reservations and tribal land—forced former Interior Secretary Bruce Babbitt to face a special prosecutor investigation. They also played a key role in the convictions of lobbyist Jack Abramoff and then-Deputy Interior Secretary Stephen Griles during former President George W. Bush's administration. Four members of Connecticut's congressional delegation have already requested that the Interior Department's inspector general look into the matter, raising questions about "potential conflicts of interest and impartial decision making."
Conclusion
The contrast between Secretary Zinke's stated admiration of Teddy Roosevelt and his own leadership style at the Interior Department could not be starker.
While the 26th president built his conservation legacy on his willingness to stand up to special interests—including the logging, mining, and railroad industries—Zinke is taking an approach to the management of the nation's natural resources that is both ideological and transactional. His style is one that blends the divisive and bombastic politics of his boss, President Trump, with the corporate coziness of Deputy Interior Secretary Bernhardt.
Zinke seems willing to go above and beyond for the industries that he favors—at the expense of the United States' public lands and the Americans who cherish them. From helping MGM block competition to its casinos from tribal nations and catering to the NRA and its gun manufacturers, to favoring the commercialization and privatization of the national parks, President Trump's Interior Department is a place that allows special interests groups to win big payouts.
Jenny Rowland is a senior policy analyst for Public Lands at the Center for American Progress. Kate Kelly is the director of Public Lands at the Center. Matt Lee-Ashley is the senior director for Environmental Strategy and Communications at the Center.
The authors would like to thank Shanée Simhoni and Will Beaudouin for their work on this column.
The positions of American Progress, and our policy experts, are independent, and the findings and conclusions presented are those of American Progress alone. A full list of supporters is available here. American Progress would like to acknowledge the many generous supporters who make our work possible.
Authors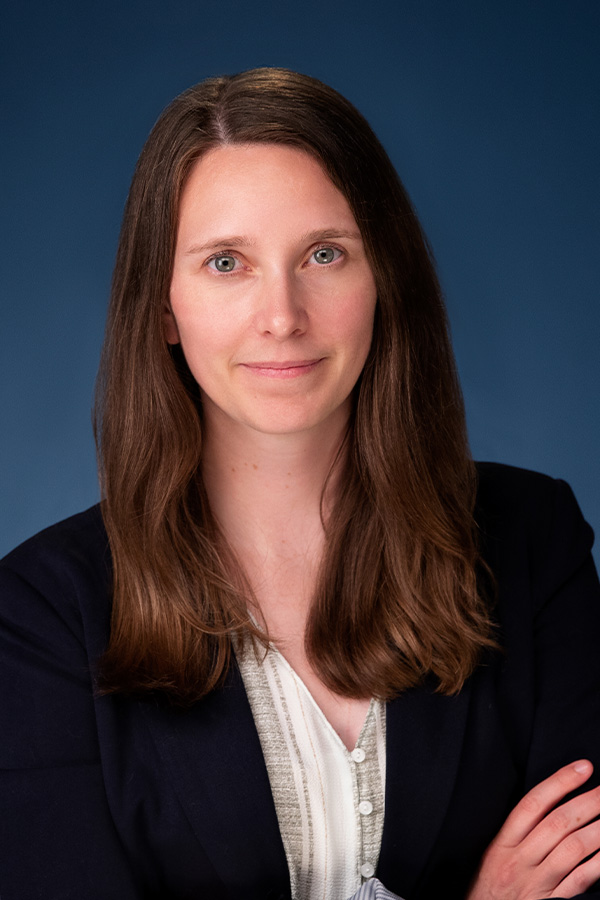 Director, Public Lands
Kate Kelly
Director, Public Lands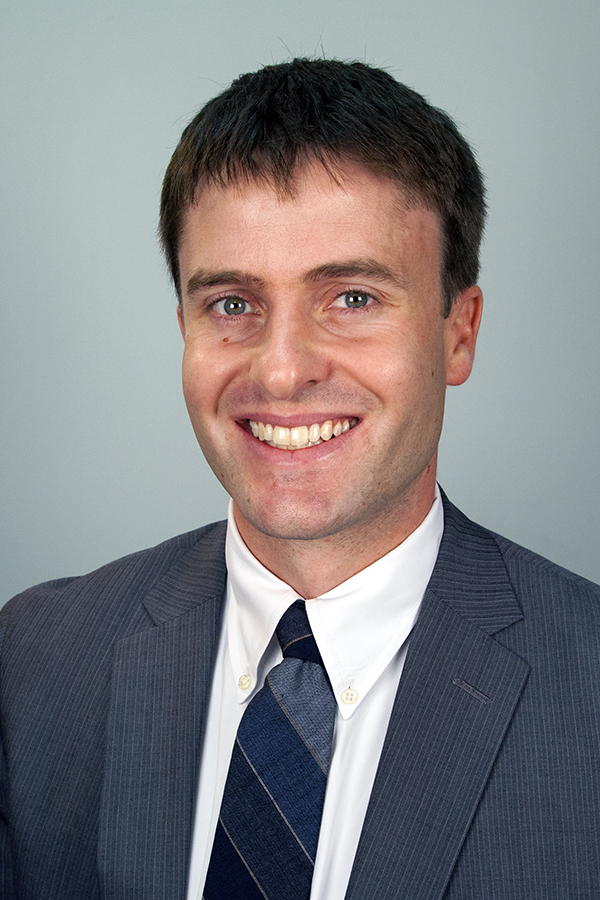 Matt Lee-Ashley
Senior Fellow