Inflaming 'Weak and Vicious Minds'
Inflaming 'Weak and Vicious Minds'
We Need to Remove Allusions to Violence from Political Discourse
Scott Lilly examines the role of heated political rhetoric in the Tucson massacre from the perspective of another polarizing political period in our history.
When it became clear that the Republican National Convention in 1912 was going to select President William Howard Taft as the party's standard bearer in the fall election, Theodore Roosevelt announced that he would accept the nomination of any party that held a convention of "honestly elected" delegates. Roosevelt went on to become the nominee of the so-called Bull Moose Party and was the object of harsh attacks from supporters of both political parties because his standing in the polls indicated he might have a real shot at the presidency.
Less than three weeks before the election, a man approached Roosevelt as he emerged from his car in Milwaukee for a scheduled campaign appearance. The man fired a 36-caliber revolver at Roosevelt's heart from close range. Fortunately, Roosevelt had prepared a lengthy speech that had been stuffed in the inside pocket of his coat. The bullet pierced the speech and lodged in the muscle of the former president's massive chest.
Recognizing the dramatic impact of what had just happened and that he had gained at least for a brief period the undivided attention of not only his audience in Milwaukee, but the entire nation, Roosevelt insisted on going forward with the speech. As his white dress shirt became increasingly red from the blood flowing from his wound, Roosevelt talked of the man who had just attempted to take his life:
Now, I do not know who he was or what he represented. He was a coward. He stood in the darkness in the crowd around the automobile and when they cheered me, and I got up to bow, he stepped forward and shot me…but it is a very natural thing that weak and vicious minds should be inflamed to acts of violence by the kind of awful mendacity and abuse that have been heaped upon me…
Rep. Gabrielle Giffords (D-AZ) was not lucky enough to have an opportunity to comment on her assailant and the forces that drove Jared Loughner to fire a bullet into her head. Conservatives are understandably indignant in insisting that the assailant was a disturbed person who had no connection to them or their cause. Whatever sparked Loughner to open fire on Giffords and others at the Tucson Safeway may never be fully understood. And it should not provide a cheap opportunity to score political points against an opposing political philosophy.
But tragedy always forces reassessment about who we are and how we function as individuals and as a society. People of all political persuasions can learn some sobering lessons from this brutal and senseless episode, but conservatives need to be particularly thoughtful about the language, images, and messages some individuals who seek to lead their cause have been using over the past 18 months.
Are we likely to increase or decrease the likelihood of such incidents if we claim to be putting opposing politicians in the "crosshairs?" Are we improving political discourse when we attack political opponents at events that also offer an opportunity to fire automatic weapons?
The question the assault on Giffords raises is not whether it was directed or deliberately encouraged by any individual or organization in mainstream politics because it obviously was not. But it does force us to examine whether it was an isolated event disassociated with the current level of public discourse or whether that discourse is inflaming "weak and vicious minds," as Roosevelt put it.
I think it is hard to reflect on this horrific occurrence without considering the clear possibility that the violent innuendo that has crept into our political dialogue encouraged the troubled mind that decided to pull the trigger. This incident had a far more tragic outcome than many others that occurred over the past 18 months but it is not an isolated one.
The threat of violence as a means of resolving policy disagreements has—based on my observations—grown dramatically over the last 18 months. The wave that started in August 2009 when members of Congress returned home to their districts to discuss health care reform with their constituents. It was not uncommon for individuals who may or may not have been part of any organized opposition to display weapons outside such events. Members of Congress and their staffs were bombarded with angry phone calls, a significant percentage of which involved threats that went well beyond opposition at the polling booth.
During the past 18 months I have encountered real fear of violent retribution on the part of members of Congress, their staffs, and their spouses for the first time in 40 years of working and knowing people on Capitol Hill. During that period I have heard hair-raising stories of members having their cars tailed late at night; of strange and threatening late night phone calls; of threatening signs being planted in front of personal residences. The Capitol Police have been stretched to the limit in attempting to deal with these threats and in some instances have not been able to provide the level of security that members felt was needed.
How much the allusions to violence by political leaders contribute to this atmosphere is uncertain, but what is certain is that democracies must be founded on votes and not bullets. Those who use such allusions to energize their own supporters may well be sending an unintended message to others. And that message threatens not only the ability of elected representatives to freely meet with those they represent, but also the very nature of how decisions have been made in this country for the last 235 years.
Scott Lilly is a Senior Fellow at the Center for American Progress
The positions of American Progress, and our policy experts, are independent, and the findings and conclusions presented are those of American Progress alone. A full list of supporters is available here. American Progress would like to acknowledge the many generous supporters who make our work possible.
Authors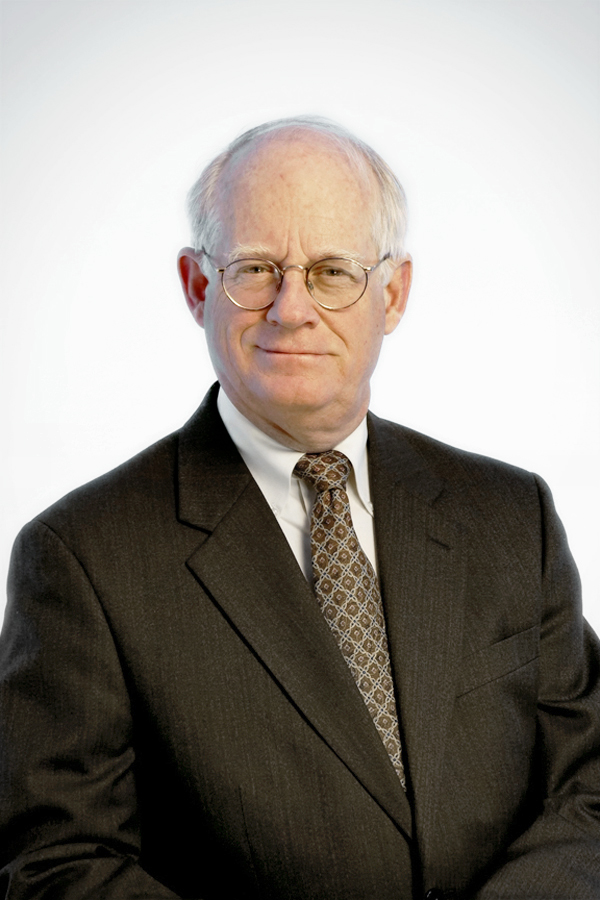 Scott Lilly
Senior Fellow