How the Ryan Budget Will Affect Communities of Color
How the Ryan Budget Will Affect Communities of Color
The new House Republican budget will gut the social safety net, slow growth, and kill jobs and investment—all disproportionately impacting communities of color.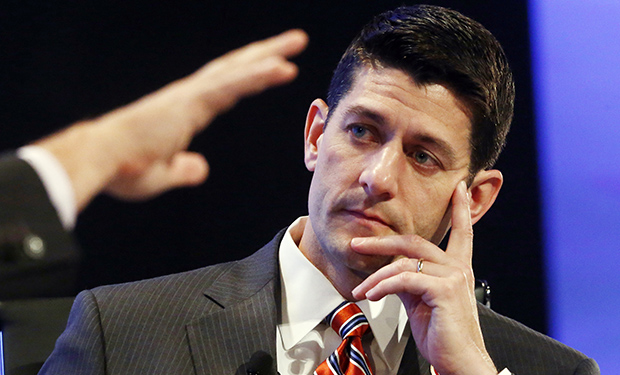 For each of the past two years, House Budget Committee Chairman Paul Ryan (R-WI) released budgets filled with giveaways to the wealthiest Americans at the expense of everyone else. Those hoping that his fiscal year 2014 budget would be different were disappointed last week. Like his FY 2013 budget, Rep. Ryan's latest budget offers huge tax cuts to the wealthy while proposing to cut down the safety net that supports the most vulnerable among us.
The budget aims to balance the national debt within a 10-year period, but since Rep. Ryan's plan includes no new revenue increases, the debt will have to be reduced by cuts to nondefense discretionary spending instead. Based on projections provided last August by the Congressional Budget Office, meeting the 10-year timeline without any revenue increases would require a reduction of 20 percent of federal spending, or $5.7 trillion, over the next decade. The budget's austerity would bring down the share of nondefense discretionary spending to just 2.1 percent of U.S. gross domestic product by 2023—one-third lower than it has ever been in modern history. While Rep. Ryan forcefully speaks of the impending "pain" of a fiscal crisis if we do not control our debt, the huge cuts that define his plan simply shift this pain onto low-income communities and communities of color.
Communities of color still bear the brunt of the last economic recession. Unemployment remains high: As of January, 9.7 percent of Latinos and 13.8 percent of blacks were unemployed, compared to only 7 percent of whites. Federal unemployment benefits, already cut under sequestration, would face greater cuts under Rep. Ryan's budget, as he proposes an additional $900 billion in cuts to nondefense discretionary spending.
Significant economic opportunities eroded faster for communities of color than for whites during the Great Recession, and those opportunities have also come back much slower for communities of color during the recovery, resulting in slower job growth, fewer job opportunities than other groups, and a drastic decrease in household incomes. What's more, poverty rates, which were already higher for communities of color, rose faster in recession and recovery than for whites. African Americans and Latinos experienced poverty rates of 24.2 percent and 24 percent, respectively, in 2010, compared to poverty rates of 9.3 percent for Asian Americans and 7.3 percent for whites in that same year.
The budget would also cut a total of $1.2 trillion from public investments in education and job-skills training, science and technology research, and infrastructure development. These investments are not only essential for the United States to remain economically competitive, but they also provide critical jobs and services for communities of color. These cuts would greatly impact programs such as YouthBuild, which connects low-income youth to education and training and serves mostly youth of color. Cutting infrastructure development would also kill jobs that are important to these communities, as sectors such as construction and public transit disproportionately employ people of color. Such deep cuts would bring the steady job growth of the past three years to a grinding halt, and communities of color would be the hardest hit.
The proposed budget also seeks to repeal the Affordable Care Act, which has given millions of people of color improved access to health care. The U.S. Department of Health and Human Services estimated that in 2011, there were 54 million Americans benefiting from expanded preventive service coverage under the Affordable Care Act. This includes approximately 5.5 million African Americans, 6.1 million Latinos, 2.7 million Asians, and 300,000 Native Americans—all of whom would lose access to a number of preventive services if these reforms were repealed. Millions of young people under age 26 who are currently receiving health care under their parents' health insurance plans would also lose their coverage, including approximately 736,000 Latinos, 410,000 African Americans, 97,000 Asian Americans, and 29,000 American Indian and Alaska Natives. Taken together, these youth comprise more than half of the 2.5 million young adults that became insured under the act's new dependent coverage provision.
Rep. Ryan's budget would also make major changes to Medicaid. The Medicaid expansions that took place under the Affordable Care Act would be repealed, as the Ryan budget proposes a rollback of the reforms that are considered the single-most important provision of the Affordable Care Act for people of color. By the time the law goes into full effect, it is expected to expand Medicaid coverage to roughly 16 million Americans—three out of four of those affected will be people of color. The law would expand coverage to 9 million Latinos alone. Instead, the Ryan budget plans to repeal these reforms and turn Medicaid into a block-grant program, shifting the burden onto already cash-strapped states and reversing the huge gains for communities of color under the Affordable Care Act.
What's more, the Ryan budget would change Medicare as we know it. The proposed budget would replace the current system by giving seniors the option of purchasing private insurance on an exchange and receiving "premium support" payments, which are essentially vouchers. In 2010, 23 percent of seniors of color relied on Medicare as their only source of health care coverage. Though Rep. Ryan's budget promises to "help [seniors] pay the premiums," seniors will be paying more money out-of-pocket for this vital service.
On education, the Ryan budget will reduce funding to programs designed to close the achievement gap, such as Pell Grants—most often given to students whose family's income is less than $20,000 to help them offset the costs of a college education. In 2011 almost a quarter—24 percent—of Pell Grant recipients were African American while 21.5 percent were Latino. While the budget's prose acknowledges that an increasing number of jobs will require secondary education in the coming years, the budget itself will effectively limit access to higher education. As part of the campaign to cut government spending, Rep. Ryan's budget intends to maintain the maximum Pell Grant amount at $5,645 per year over the next 10 years. This will hardly keep pace with the rising average cost of tuition, which climbed an average of 15 percent at four-year institutions from 2008 to 2010 alone.
While low-income communities and communities of color are expected to take the biggest hit from the budget, Rep. Ryan wants to offer enormous tax relief to the wealthiest individuals and corporations. The budget would cut the top individual tax rate from 39.6 percent to 25 percent, amounting to a tax break of more than $1 trillion to the wealthy. The budget would also repeal the alternative minimum tax—a tax imposed by the federal government on income above a certain threshold—and cut the top corporate tax rate to 25 percent. The result would be a loss of $7 trillion in revenue to the federal government, which the Ryan budget does not account for.
Rep. Ryan's latest budget, like his last two, is a continuation of sequester policies that will gut the social safety net, slow growth, and kill jobs and investment—all disproportionately impacting low-income and middle-class communities. Rep. Ryan intends to make the majority of Americans sacrifice so he can offer extravagant tax breaks for the wealthy. It is clear that this budget is not a balanced approach to meeting our fiscal needs, and once again communities of color will suffer the most.
Morriah Kaplan is an intern with Progress 2050 at the Center for American Progress. Daniella Gibbs Léger is the Senior Vice President for American Values and New Communities at the Center.
The positions of American Progress, and our policy experts, are independent, and the findings and conclusions presented are those of American Progress alone. A full list of supporters is available here. American Progress would like to acknowledge the many generous supporters who make our work possible.
Authors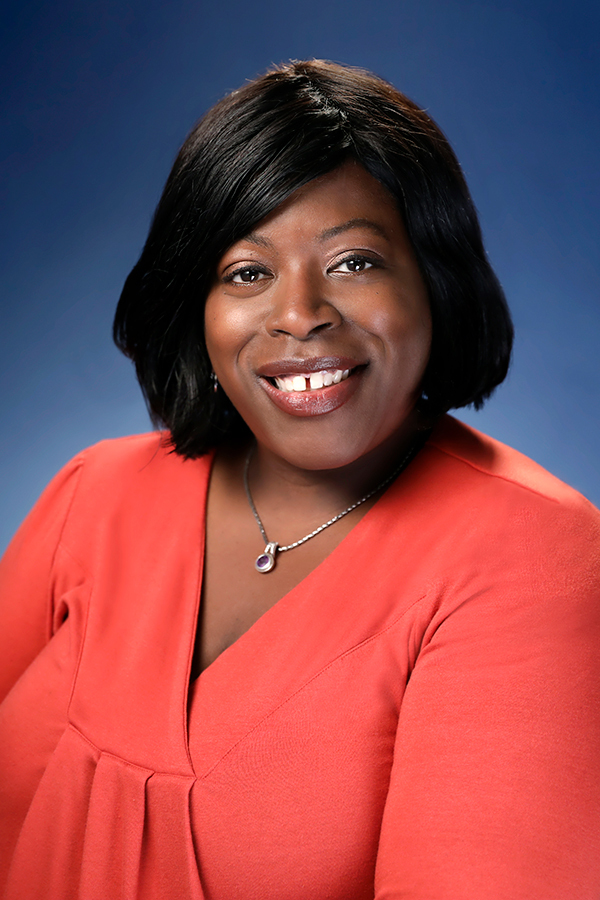 Executive Vice President, Communications and Strategy