How States Can Lead on Reducing Harms From Methane
How States Can Lead on Reducing Harms From Methane
With support from the federal government, state leaders can reduce methane emissions from the oil and gas sector and help the United States meet its climate targets.
The Biden administration launched its Global Methane Pledge one year ago, at the 2021 U.N. Climate Change Conference (COP26). The pledge, part of an effort to restore U.S. leadership on climate, has seen more than 110 countries commit to reducing global methane emissions at least 30 percent from 2020 levels by 2030. Although the administration subsequently released a "U.S. Methane Emissions Reduction Action Plan" in November 2021, meeting that goal and upholding the international commitment will depend in large part on state leadership.
Today, methane emissions are widely recognized as an outsize contributor to and accelerant of climate change, with more than 80 times the heat-trapping potential than carbon dioxide over their first 20 years. In the United States, the oil and gas industry is the single-largest anthropogenic source, contributing roughly one-third of emissions through venting, flaring, and leakage across its vast infrastructure network. While the identification and measurement of methane sources are growing, regulation historically has been challenging. Encouragingly, however, the Environmental Protection Agency (EPA) is on track to strengthen federal methane rules as the administration seeks larger methane reductions from the oil and gas industry.
Also read
How States and Cities Can Benefit From Climate Investments in the Inflation Reduction Act
Report
How States and Cities Can Benefit From Climate Investments in the Inflation Reduction Act
---
Commit globally, act locally
Since the COP26 commitment, the United States has passed the Infrastructure Investment and Jobs Act, also known as the bipartisan infrastructure law, and the Inflation Reduction Act, both of which unlocked unprecedented levels of funding for methane reductions and paved the way for transformative subnational leadership. In 2021, the bipartisan infrastructure law allocated $4.7 billion for states and Tribes to catalog, decommission, plug, remediate, or reclaim orphan wells—especially those in disadvantaged communities. In 2022, the Inflation Reduction Act established the Methane Emissions Reduction Program under the EPA, a new regulatory structure to incentivize methane reductions through financial assistance and penalize waste with a fee. Congress appropriated $1.55 billion for financial and technical assistance to enable reductions through enhanced monitoring, reporting, installation, and restoration. The program includes the methane waste emissions charge, which levies a $900-per-metric-ton tax on methane from high-emitting oil and gas facilities; it is set to take effect in 2024 and increase by $300 each subsequent year. In addition, the Inflation Reduction Act amended federal leasing requirements by imposing new royalties for all methane produced on federal lands, including both consumed and leaked gas. These targeted provisions within both laws will help make methane leakage increasingly unattractive and uneconomic to industry.
Also read
How States Can Use the Bipartisan Infrastructure Law To Enhance Their Climate Action Efforts
Report
How States Can Use the Bipartisan Infrastructure Law To Enhance Their Climate Action Efforts
---
Through effective implementation, the Inflation Reduction Act alone can reduce national methane emissions by 6 percent to 19 percent. However, state leadership will determine the true extent of these reductions. Louisiana, Pennsylvania, Michigan, and West Virginia offer unique state profiles that represent how political momentum, methane messaging, and leadership have the potential to positively shape mitigation outcomes.
Methane mitigation: An economic, climate, and public health win for states
The oil and gas industry has long benefited from a flawed regulatory system in which bonding requirements for drilling are incommensurate with cleanup costs. Bonds are intended to cover cleanup and other surface disruptions should a lessee or operator default, but current bonding requirements are too low to cover the full damages caused by drilling; this leaves taxpayers to bear the cost burden. Although the Infrastructure Investment and Jobs Act provides significant investment for plugging and capping abandoned wells, reforms to bonding requirements are the only way to address this problem at its source and over the long term.
Methane mitigation is another effective measure to deliver long-lasting co-benefits across the economy, climate, and public health. This rapidly growing industry creates high-quality jobs across manufacturing, service provision, and technology development. Because methane is the primary compound in natural gas, the methane mitigation industry also saves operators money by keeping an otherwise lost product in the supply chain. Moreover, research has uncovered a growing body of evidence to suggest that methane emissions are associated with grave health risks. Harmful compounds typically co-emitted with methane include ground-level ozone and benzene, both of which can lead to increased health problems such as asthma, cancer, and lung disease.
Louisiana's plan to repair leaky methane infrastructure
The oil and gas industry's decadeslong presence in Louisiana has created a legacy of leaky infrastructure and an abundance of abandoned and orphan wells, particularly offshore. These threaten groundwater supplies, and taxpayers are left to shoulder the repair, health, and environmental costs. Gov. Joh Bel Edwards (D), in a testament to his ambition, is leading the Gulf South on climate: He approved his state's first Climate Action Plan earlier this year. Encouragingly, Louisiana has also signaled interest in pursuing methane regulations and establishing a robust statewide leak detection and repair program. This year, the state will use an initial $25 million from the Infrastructure Investment and Jobs Act to begin training and employing displaced energy workers to cap orphaned wells near low-income communities. Louisiana must build on this leadership momentum by mobilizing all eligible federal funding to more effectively monitor and regulate methane emissions from energy generation.
Pennsylvania's stalled momentum to cap methane
Despite being the second-largest producer of natural gas in the country, Pennsylvania—which sits atop the gas-rich Marcellus Shale formation—can turn toward a clean energy future. In 2016, Gov. Tom Wolf (D) proposed a rulemaking that would require all new wells to institute more frequent leak detection and repair, but passing a similar set of revised rules for existing wells has been increasingly difficult in the Pennsylvania legislature. Finalizing revised rules would help control methane and other hazardous co-pollutants linked to cancer and childhood leukemia.
Provisions in the Inflation Reduction Act, including $850 million in grants to facilities subject to the methane fee, can incentivize companies operating within the state to improve emissions controls of existing oil wells. The bipartisan infrastructure law can also provide nearly $400 million for the state to plug its approximately 27,000 abandoned and orphaned wells. Pennsylvania policymakers must capitalize on the opportunities in both laws to expand workforce development opportunities to permanently draw down methane emissions from abandoned, new, and existing well sites.
Michigan's transition to natural gas has created a methane problem
Unlike the methane mitigation crises that natural gas extractive states such as Louisiana and Pennsylvania face, Michigan is confronting a distinct methane problem in the form of its aging coal fleet. In an effort to make tangible progress on climate targets, state leadership has made progress on retiring the fleet, but decommissioning also presents a risk: The fleet is likely to be replaced with gas-powered power plants, exacerbating the methane problem. Gas-powered plants are notorious methane emitters, often worse for climate than coal when significant leakage occurs throughout the supply chain. Building new gas infrastructure would lock in gas usage for decades to come and make U.S. climate targets impossible to achieve. Michigan policymakers must reconsider new gas infrastructure and instead leverage funding from the Inflation Reduction Act to scale the deployment of renewable energy. Redirecting investments toward renewable energy and storage can help Michigan achieve its emissions reduction targets and exemplify the feasibility of this model for other states.
West Virginia's need to improve methane monitoring
In West Virginia, which also lies on the Marcellus Shale formation, researchers estimate the number of abandoned wells to be between 60,000 and 760,000 and the number of active wells to be 75,000. Alarmingly, recent studies in the state have reported a higher emission factor for active wells, mirroring the elevated cancer risk from oil and gas pollution detected in 28 counties across the state. Through the Infrastructure Investment and Jobs Act, West Virginia is eligible to receive more than $141 million over the next five years to plug, remediate, and reclaim wells. Eligible funding from the Inflation Reduction Act would significantly enhance the prevalence and accuracy of methane monitoring across the state, and as a result, reinforce leaders' obligation to make data-informed policy decisions that are responsive to the needs of their constituents. State leadership has a public service imperative to address methane in order to ensure the safety and economic prosperity of its citizens. In doing so, policymakers have an opportunity to shift the state's reputation from "climate laggard" to "climate leader."
Conclusion
The bipartisan infrastructure law and the Inflation Reduction Act can be powerful tools to reduce methane if they are successfully implemented at the state level. Importantly, this legislation also unlocks new opportunities for states to meet their climate goals, create economic opportunities, and protect the health of their citizens. Now more than ever, states must leverage these federal investments and demonstrate their leadership on climate. Mitigating domestic methane emissions and upholding global commitments depends on the cumulative impact of collective state action.
Special thanks to Jenny Rowland-Shea.
The positions of American Progress, and our policy experts, are independent, and the findings and conclusions presented are those of American Progress alone. A full list of supporters is available here. American Progress would like to acknowledge the many generous supporters who make our work possible.
Authors Elisia Hoffman
Policy Consultant, Hua Nani Partners Kirsten Jurich
Principal, Hua Nani Partners Hannah Argento-McCurdy
Research Associate, Hua Nani Partners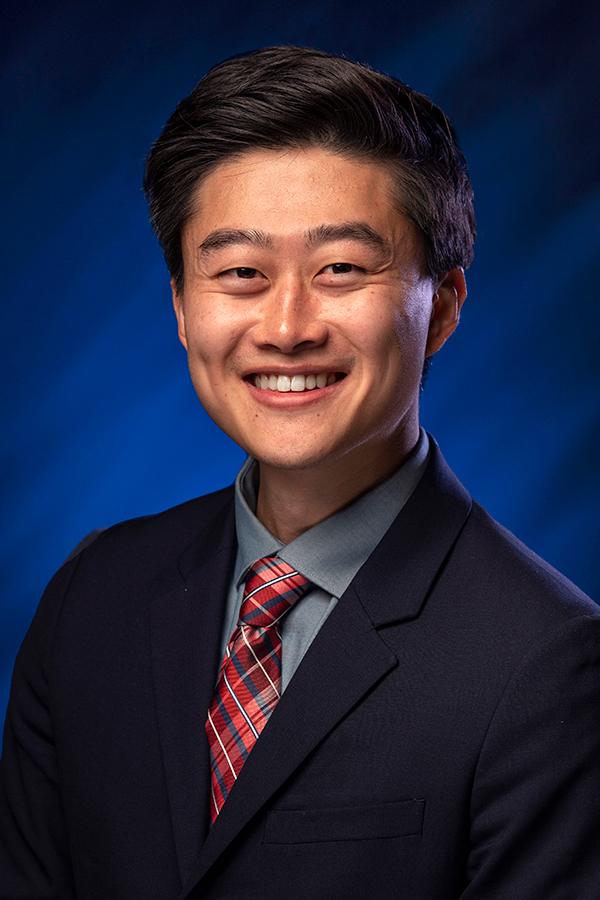 Chris Chyung
Former Senior Campaign Manager
Senior Fellow
Team
It\'s time to build a 100 percent clean future, deliver on environmental justice, and empower workers to compete in the global clean energy economy.