Why Gutting Gainful Employment Is a Bad Idea for Betsy DeVos
Why Gutting Gainful Employment Is a Bad Idea for Betsy DeVos
Two recent public comments call on the Department of Education to keep enforcing consumer protection rules.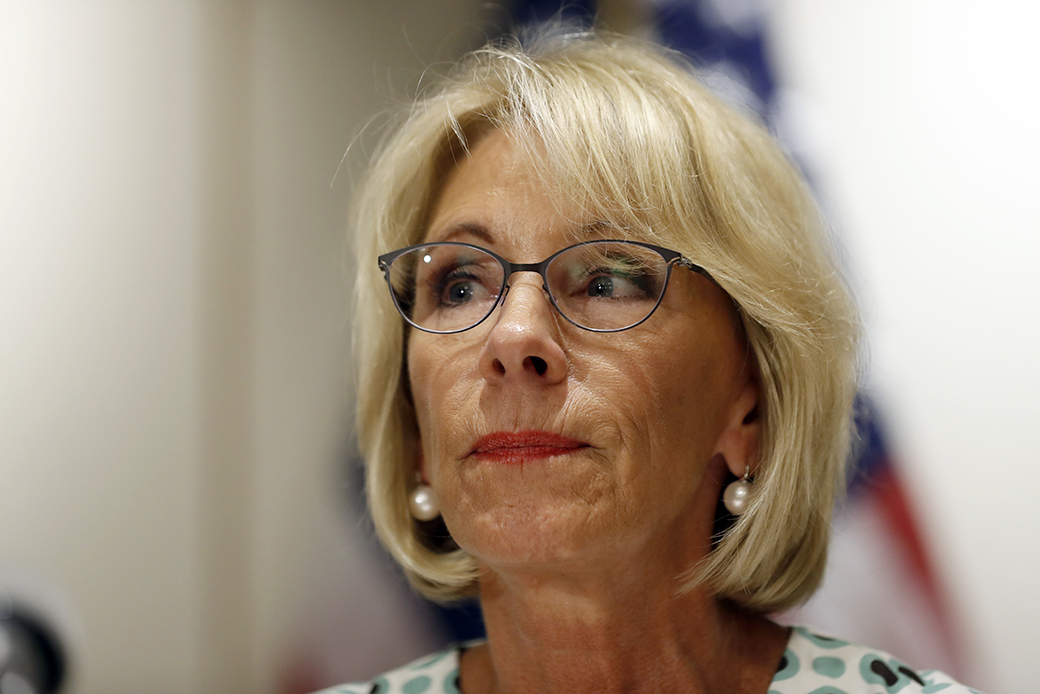 On June 14, the U.S. Department of Education, led by Secretary Betsy DeVos, began a process to dismantle the gainful employment regulation. This crucial rule ensures that career training programs produce graduates who find jobs with incomes sufficient enough to repay their student loans.
Since that time, the Trump administration has taken further steps to weaken the gainful employment rule while it works to rewrite the rule. On July 5, it announced a one-year delay for the requirements that institutions disclose information about the debt and earnings of graduates to students. It also announced that it would create a new process for the more than 2,000 programs that are in trouble under the rule to appeal their results in response to a narrow court ruling that affected about a dozen programs.
The Center for American Progress submitted public comments in response to both of these actions. Below, we summarize those comments. The full comment on the plan to renegotiate gainful employment can be found here. The comment about the announced new plan for appeals is here.
Comment on the gainful employment reregulation process
There are four things that the administration must understand during any gainful employment reregulation process.
First, the Department of Education must enforce the regulations that are in place until rewritten rules take effect. Gainful employment became effective on July 1, 2015, and must be enforced until the effective date of any regulation that replaces it. Just because the administration may not like a rule does not give it the authority to ignore requirements on the books.
Second, the Department of Education must ensure that the regulatory process is informed by the highest-quality data available. The rulemaking process under the Administrative Procedure Act requires the Department of Education to seek public comment on its work. For the public to fulfill its role of additional consultation, commenters must be able to analyze and respond to data on which the Department of Education may ultimately rely to make various decisions.
Third, while there have been improvements in the career training space since the creation of the gainful employment rule, significant problems remain. There are hundreds of programs that produced tens of thousands of graduates who have earnings that are too low relative to their debt. Lowering accountability for these programs would allow many worrisome actors to continue operating.
Finally, transparency is not a replacement for accountability. Taxpayers rightly do not get a say in which institutions of higher education students attend. But as the source of funding for federal student aid, taxpayers should be assured their money will go to institutions where it will produce desired outcomes. Gainful employment is an important tool to ensure that money does not go to low-quality actors.
Comment on the gainful employment appeals process
The recent court ruling considered the issue of federal data properly capturing tipped income. However, this issue applies to a small number of gainful employment programs, including a minority of failing or zone programs. The Department of Education should not expand an appeals process due to the issues around tipped income to hundreds of programs that do not have this form of wages.
Our comment on the appeals process touched on the need to maintain statistical rigor, require independent verification, and resolve the process quickly.
The point of the appeals process is for programs to show that they have more accurate earnings data than federal records. There should be a high bar for proving that claim. Accordingly, any appeals process must preserve statistical rigor. To ensure that the survey results are not just the result of chance, surveys should be both representative of the full population of graduates and have a high response rate. A survey that only collects earnings from a small portion of students who happen to be the highest earners, for example, would not be representative of the typical graduate of that program. To ensure that appeals survey response rates satisfy well-supported statistical practices, the Department of Education should require that all survey response rates guarantee that the lower bound of the 95 percent confidence interval is at or above the threshold required for a program to pass.
Second, results must be independently verified, including checking of student responses. Individuals may not represent their incomes accurately, whether to avoid tax liability, due to inadvertent errors in tabulation, or at the behest of the institution. Similarly, institutions have significant incentives to report incorrect data, since doing so would allow them to make programs pass and thus avoid sanctions. A system for independent review of individual earnings reporting corrects for these flaws. An independent auditor, who does not have financial entanglements with an institution, checking the underlying records and spot-checking data ensures that the statistical tests are run with accurate information.
Finally, the appeals process should be run and resolved quickly. The announcement of the delay occurred just before the appeal deadline, which had already been extended once. Many of the institutions had likely already submitted their data and had months to work on the issue. If institutions have not been able to produce workable data between January and now, adding months more to the process is unlikely to change any outcomes. Additionally, the department has an obligation to enforce the gainful employment rule and should not allow ongoing appeals work to delay the processing and publication of the next round of rates.
Conclusion
As our points above and full comments lay out, simple dislike of the gainful employment rule is not a sufficient rationale for not enforcing it and carrying out legally required activities, such as broadly and indefinitely expanding the appeals process. This rule has already been negotiated twice by the Department of Education and has survived multiple court challenges. Bringing it back to the table, or delaying its full implementation by expanding and extending the appeals process, will do little more than use up government resources that could be better spent on other matters.
Ben Miller is the senior director for postsecondary education at the Center for American Progress. Mark Hatton is the postsecondary education campaign manager at the Center.
The positions of American Progress, and our policy experts, are independent, and the findings and conclusions presented are those of American Progress alone. A full list of supporters is available here. American Progress would like to acknowledge the many generous supporters who make our work possible.
Authors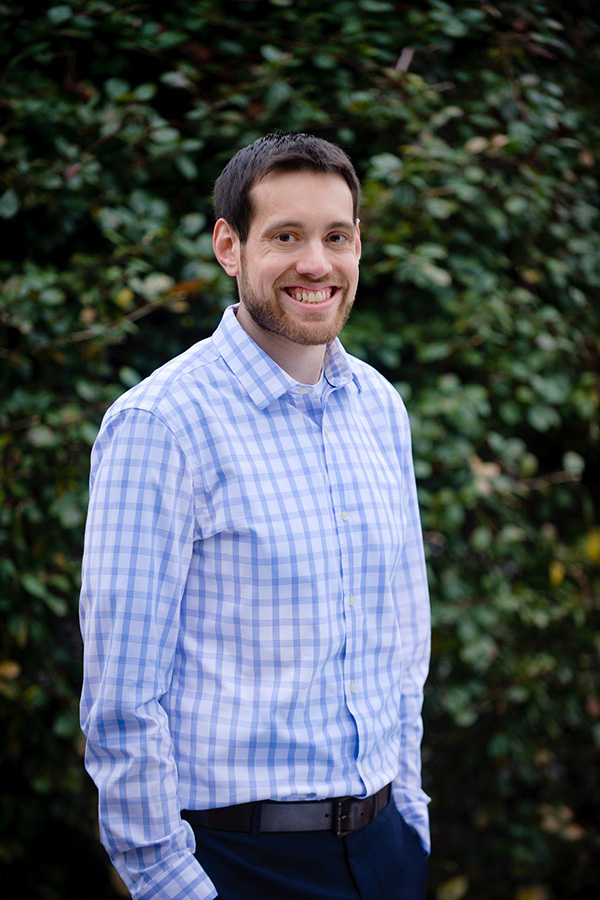 Ben Miller
Vice President, Postsecondary Education Mark Hatton
Campaign Manager