Getting the Defense Budget Under Control
Getting the Defense Budget Under Control
Gates' Budget Follows CAP Recommendations
Gates' budget shows much needed responsibility, and follows recommendations that CAP has been making for the past four years, writes Lawrence J. Korb.
See also: Fact Sheet on the Proposed Fiscal Year 2010 Defense Budget
The Center for American Progress has argued for the past four years that the Department of Defense needs to slow growth in the defense budget, rebalance the allocation of budgetary resources to reflect the threats and challenges of the 21st century, cancel or slow down the procurement of troubled weapons programs that are over cost and behind schedule, and stop using war supplementals to fund items that belong in the base budget.
CAP made these proposals starting in 2005 when we published "A Realistic Defense for America," which showed that the United States could save $60 billion by scaling back or eliminating Cold War-era weapons such as the F-22, keeping ballistic missile defense in a research mode until the technologies are proven, and slowing down troubled programs such as the Army's Future Combat Systems.
CAP produced a progressive "Quadrennial Defense Review" in 2006, which presented our blueprint for how to reorient the armed forces in an environment of asymmetric warfare. This report included such recommendations as substantially increasing the size of the ground forces, maintaining funding for the Littoral Combat Ship, and scaling back unproven elements of the missile defense program.
Our 2007 report, "Restoring American Military Power," called for DOD to match resources to priorities in shaping the budget and provide the Pentagon with enough growth in the defense budget to keep pace with inflation. The report also recommended expanding the size of the special operations forces and canceling production of the DDG-1000 destroyer. Most recently, CAP released "Building a Military for the 21st Century" in December 2008, which details the specific budget cuts needed to control defense spending and optimize our forces for confronting today's unconventional conflicts and tomorrow's likely threats.
CAP senior fellows and analysts have also made these arguments in repeated testimony before the Senate and House Armed Services Committees, Senate and House Budget Committees, and various subcommittees and caucuses.
Secretary of Defense Robert Gates has finally begun to move in this direction in the third budget that he has sent to the administration and Congress. The budget that he proposed on April 6th proposes only a $20 billion increase in the defense budget for FY 2010. This slows the unprecedented growth in DOD's budget, which increased nearly 75 percent in current dollars under George W. Bush. The proposed $20 billion is still a substantial increase in absolute terms, but it amounts to only 1 percent in real growth over the fiscal year 2009 budget, compared to a $46 billion increase, or nearly 5 percent real growth, one year ago.
Gates' budget also begins the process of rebalancing the distribution of funds by terminating weapons such as the F-22 Raptor and DDG-1000 that deal with threats from a bygone era, and shifting funds to programs such as the Predator and Reaper unmanned aerial vehicles that provide capabilities urgently needed on the battlefields in Iraq and Afghanistan. According to Gates, the defense budget will now devote 50 percent of its investment to conventional warfare, 40 percent to programs that can be used in either conventional or irregular conflicts, and 10 percent to irregular war fighting capabilities. Irregular warfare programs up until now had been funded in the war supplementals.
Gates' budget furthermore cancels the VH-71 presidential helicopter program, which has more than doubled in cost, and it eliminates several components of the Army's troubled Future Combat Systems.
And importantly, the core budget includes funds for increasing the size of the ground forces, rather than pushing this budget item into a war supplemental.
Gates' decisions reflect the overall thrust of CAP's recommendations over the last four years, and his specific recommendations clearly embrace our suggestions. For example:
The size of the defense budget
We recommend in "Building a Military for the 21st Century" that the defense budget grow only enough to keep pace with inflation. Gates' proposal for 2010 essentially adopts this recommendation.
Personnel
The Secretary promised during his budget press conference to fully fund the planned growth in the ground forces while maintaining current force strength in the Air Force and the Navy. CAP has highlighted the need for more ground forces since 2006, when our progressive QDR called for increasing the Army by at least 86,000 active duty troops.
We strongly supported the current plan to increase the end strength of the Army and Marine Corps by 92,000 troops in our 2008 report, "Building a 21st Century Military." Increased ground strength is necessary to relieve the strain of multiple deployments on current troops and better prepare the military for manpower-intensive counterinsurgency operations. CAP has been similarly advocated since 2006 that the Pentagon rapidly expand the size of the special operations forces. Secretary Gates' plan only expands these elite forces by 5 percent, but it is a step in the right direction.
Procurement
CAP has also taken an active role in analyzing military procurement decisions and has spoken out against many of the unnecessary weapons systems that Gates recently announced he would eliminate or scale back.
F-35 Joint Strike Fighter. Gates announced that he would increase the number of F-35 Joint Strike Fighters the Department of Defense would purchase from 14 aircraft in FY2009 to 30 in FY2010, for an eventual buy of 2,443. He also announced that DOD will request 31 more F/A-18s.
CAP did not unconditionally endorse full-scale production of the F-35 until all flight tests have been completed, but made clear in "Building a Military for the 21st Century" that the F-35 represents a good long-term investment. We also recommended that purchasing more F/A-18E/F Super Hornets, as well as F-16 Block 60 fighters, could fill gaps in the short term. The Air Force would have been better served had Gates decided to buy more F-16s to replace the 250 Air Force fighters that he is retiring.
F-22 Raptor. The F-22 is not a sensible purchase for DOD. The plane was designed to combat Soviet-era threats and engage in the type of air-to-air combat that is no longer a major part of likely military engagements of the near-to-medium term. We have called on DOD to end this unnecessary and expensive program since our 2005 "Realistic Defense for America" report. Flyaway costs for the F-22 are now approaching $150 million per plane, and we cannot justify continued purchases of a weapons system that has not been used in combat in either Iraq or Afghanistan. Secretary Gates proposed ending production of the plane at 187, up from the previous number of 183. Unfortunately, he has chosen to place funding for the final four planes in the FY09 supplemental war funding budget rather than the base budget. We are hopeful that the Obama administration will be able to convince Congress that the program should finally come to a close after the current fiscal year.
Missile Defense Programs. Another area where CAP and Gates have found agreement is the Missile Defense Agency. Research and development on missile defense programs can be useful, but as we noted in "Building a Military for the 21st Century," four unproven programs are unlikely to be workable in the near future—the Airborne Laser, or ABL, Kinetic Energy Interceptor, Space Tracking and Surveillance System, and Multiple Kill Vehicle—and should be canceled. We also noted that theater missile defense programs such as the Terminal High Altitude Area Defense system be continued. Gates agreed that the ABL and Multiple Kill Vehicle programs should be eliminated and that THAAD should be continued.
KC-X Aerial Refueling Tanker. Rather than funding unnecessary and troubled missile programs, we have argued that DOD should direct funding to desperately needed capabilities, such as the Air Force's KC-X tanker. The average age of the current U.S. tanker fleet will reach almost 50 years by the end of President Obama's first term. Gates' budget follows CAP's recommendation that this program must be a priority, although we have cautioned that clear requirements and transparent contract evaluation must be part of the process of building the new KC-X.
Littoral Combat Ship. Gates' budget follows CAP's position on the Littoral Combat Ship—a small, fast vessel capable of navigating in shallow, close-to-shore waters. Current and future conflicts are likely to require strong unconventional capabilities, and these smaller ships will be a key part of a 21st century Navy. Our 2008 "Building a Military for the 21st Century" report recommended continuing the LCS program by purchasing four per year for the next four years. Gates' proposal recognizes that this ship provides "a key capability for presence, stability, and counterinsurgency operations in coastal regions" and proposes to increase the buy of the LCS from two to three in FY 2010, with an eventual acquisition of 55 ships.
Navy's Aircraft Carrier Program. Gates called for restructuring the Navy's purchase of aircraft carriers. The details of Gates' plan have yet to be worked out, but he did announce the goal of a five-year cycle between carriers. CAP's 21st century military report recommended continuing production of the USS Gerald R. Ford (CVN-78) and waiting five years before building a new carrier, in congruence with Gates' new recommendations.
Future Combat Systems. CAP has also been a strong advocate for restructuring the Army's vast modernization program—Future Combat Systems. We noted in our 2005 "Realistic Defense for America" report that the FCS program, while promising, was slated to follow too ambitious a schedule and should be slowed down. We recommended in a report three years later reducing the program's budget by one third over the next four years because of continuing development issues and questions about the program's value in counterinsurgency operations. The program has been plagued by ineffective development—only three of 44 critical technologies have reached full maturity, and two are less mature than when the program began. Gates targeted FCS vehicles in particular for cuts, noting that they are ill-suited for counterinsurgency operations. CAP recognized the same weaknesses in 2008, when we noted that "continuing the current funding track for FCS would benefit a force structured for conventional warfare by upgrading and replacing the equipment that proved successful in the early 1990s."
Conclusion
Gates' announcement is only the opening salvo in what is likely to be a long and difficult battle with some lawmakers whose constituents are strongly tied to some defense systems. As soon as the secretary left the briefing room, six senators from both parties signed a letter to President Obama urging him to reconsider proposed cuts in missile defense spending. Meanwhile, a chorus of representatives and senators have begun to argue that the administration's priorities are "deeply flawed."
Gates has preempted critics who have already begun to charge that the reorientation will hurt national defense saying that, "every defense dollar spent to over-insure against a remote or diminishing risk–or, in effect, to "run up the score" in a capability where the United States is already dominant–is a dollar not available to take care of our people, reset the force, win the wars we are in, and improve capabilities in areas where we are underinvested and potentially vulnerable." The Center for American Progress believes that such a reorientation is both wise and necessary.
President Obama put it well last November when he stated that, "it is said that a nation's budget reflects its values and its priorities." Secretary Gates' proposal is an important—but by no means complete—move toward a more responsible rebalancing of America's defense priorities. In the words of the secretary himself, "there have been enough studies. Enough hand-wringing. Enough rhetoric. Now is the time for action." What the secretary of defense has proposed is an action plan to begin to bring defense spending under control.
The positions of American Progress, and our policy experts, are independent, and the findings and conclusions presented are those of American Progress alone. A full list of supporters is available here. American Progress would like to acknowledge the many generous supporters who make our work possible.
Authors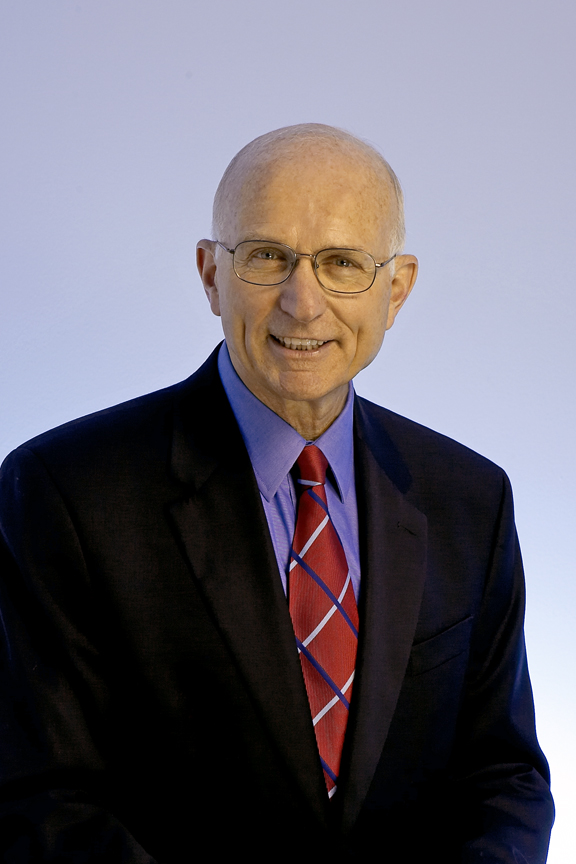 Senior Fellow