For Healthy, Sustainable Fish: Buy American
For Healthy, Sustainable Fish: Buy American
Fish on Fridays by Michael Conathan
Looking for a simple tip for buying healthy, sustainable seafood and boosting the economy? Michael Conathan has three letters for you: U-S-A!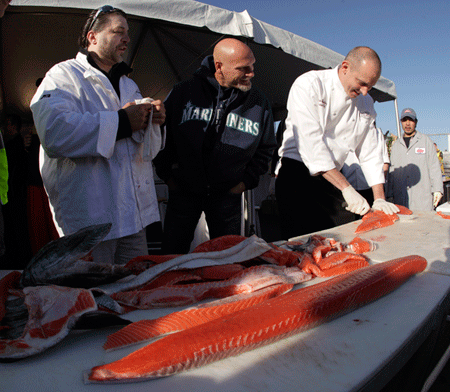 Last night, President Barack Obama delivered an address to Congress laying out his plan for job creation in America. In the most recent version of this column, I did the same, at least for the fishing industry. Though admittedly my work lacked some of the pomp and circumstance of a joint address to Congress, it suggests one key to fishing jobs is greater investment in fisheries science, which would reduce the uncertainty forcing regulators to keep catch limits low, thereby allowing fishermen to catch more fish. That's a classic supply-side solution. But there's another side to that equation as well: greater demand.
American consumers are comfortable enough with the concept of supply and demand that Big Oil's backers can use it as false logic to make a case for increased offshore oil and gas drilling. If we produce more oil, the argument goes, we will increase supply, and prices will come down. Never mind that oil is an internationally traded commodity, the price of which is heavily influenced by financial speculators and an international cartel over which American consumers have exactly zero influence. Also never mind that the nonpartisan Energy Information Association has declared unequivocally that increasing drilling will have no impact on gasoline prices.
Fair play in that it's tough to know which is harder to understand: macroeconomics or ecosystem-based management and fisheries sustainability. Theories of how to get our country's financial house in order and how to buy a guilt-free filet may occur on slightly different levels, but at their core, they are equally complex.
Fortunately, when it comes to fish, there's a simple answer that will help spur the economy and lead to more sustainable dining. It'll be better for your health, too. Put down your seafood wallet card for a minute and pay attention. Here it comes, in two words. Ready?
BUY AMERICAN.
The simple fact is, despite the seemingly endless barrage of doom-and-gloom stories about the future of fisheries, the United States leads the world in ending overfishing and managing our resource sustainably. This year, a regulation took effect that will ensure every fish sold by a U.S. commercial fisherman is managed with scientifically justified catch limits. In layman's terms, this means overfishing is now illegal.
Despite these great strides in sustainability, though, the message isn't getting through to consumers. According to new numbers released this week by the National Oceanic and Atmospheric Administration, or NOAA, in 2010 we imported more than 5.5 billion pounds of seafood—86 percent of what we consumed. That's an increase of 4 percent from 2009.
Fisheries management is one area of environmental policy where other countries are actually looking to the United States for leadership. This is a far cry from other sustainable policy initiatives, such as renewable energy, where many of our domestic industries are being trounced by their counterparts in Europe or China.
A few other countries are also noteworthy for their progressive fishing regulations. Iceland, New Zealand, and Australia are all good examples, and their products carry a similar environmental pedigree to our own. But buying domestic fish has the added benefits of reducing carbon emissions from transportation, increasing the chance that you'll get fresh product, and keeping dollars flowing into the pockets of domestic fishermen.
American aquaculture also has a substantial leg up on its international counterparts. The environmental and seafood safety regulations for domestically farmed fish are stronger than many of our major trade partners, particularly those in Asia and South America. While there are legitimate concerns about expanding our aquaculture operations, NOAA recently put forth a new aquaculture policy prioritizing the protection of wild species and ecosystems. Some aquaculture operators are also developing so-called closed-loop systems that are not placed in the ocean environment, and allow effluent from their facilities to be treated as waste water, or better yet, to be used to grow filter-feeding species like shellfish.
While farmed fish accounts for more than half of our seafood imports, American fish farms produce less than 5 percent of all seafood we consume. Most shrimp you find in the freezer section, for example, will be labeled "product of Vietnam" or "product of Thailand." Beware.
In a 2009 report the consumer watchdog group Food and Water Watch outlined the seemingly limitless (and often repulsive) drawbacks of shrimp farming in Southeast Asia. These include excessive and underregulated use of antibiotics, pesticide, and other chemicals in shrimp ponds, and the devastating environmental consequences of tearing out wetlands habitat to create what ultimately become pools of shrimp effluent and chemical residue.
Much foreign finfish aquaculture fares no better. According to NOAA's report, in 2010, China accounted for more than one-fifth of U.S. seafood imports. China's aquaculture industry has been rife with questionable practices that would never pass muster in the United States.
A 2007 Washington Post story detailed the rampant use of drugs and chemicals in Chinese tilapia and catfish farms—often at levels exceeding the lenient legal standards set in that country. One farmer was quoted saying he often fed his catfish an unregulated herbal additive used to treat gallbladder problems known as "magic grass pill." These things don't exactly make me want to put that fish on my son's dinner plate.
And if you're expecting the federal government to perform adequate testing of those 5.5 billion pounds of fish that rolled through customs in 2010, you can forget it. According to the Government Accountability Office, "In fiscal year 2009 [the Food and Drug Administration] tested about 0.1 percent of all imported seafood products for drug residues."
In other words, they checked one pound in a thousand. Kind of makes you think twice about that Chinese catfish filet, doesn't it?
Fortunately, since passage of a 2002 law, all seafood products sold in supermarkets and grocery stores must be labeled with their country of origin as well as its method of production: wild or farmed. The law does not apply to restaurants or fish markets, but any such establishment worth its salt should be able to tell you if you ask them. And yes, you should ask.
Back in the mid-1980s, luminaries such as Sammy Davis, Jr., Carol Channing, and even Bob Hope teamed up in a TV commercial to support the domestic textile industry by showing off the "Made in the USA" label adorning their clothes (or in Channing's case, her bedclothes). We may not have the same cadre of starts shilling for our fishermen, but the message is the same. If you want the best, buy American.
Or, if you prefer an alternative 80's catch phrase, "just say no" to magic grass pill.
Michael Conathan is Director of Oceans Policy at American Progress.
The positions of American Progress, and our policy experts, are independent, and the findings and conclusions presented are those of American Progress alone. A full list of supporters is available here. American Progress would like to acknowledge the many generous supporters who make our work possible.
Authors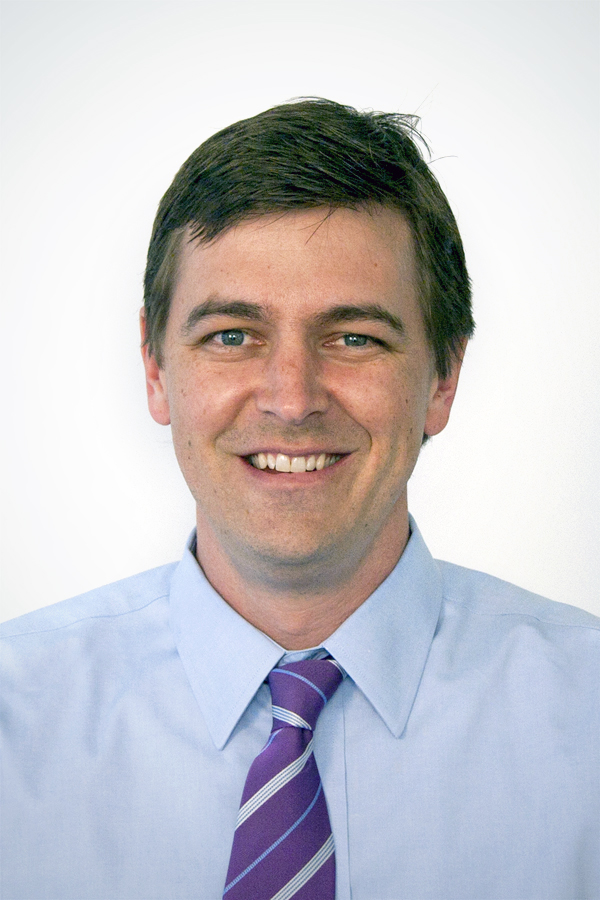 Michael Conathan
Director, Ocean Policy