Fact Sheet: Paid Family and Medical Leave
Fact Sheet: Paid Family and Medical Leave
Updated Labor Standards Could Help U.S. Workers Make Ends Meet
Fact sheet by Sarah Jane Glynn explains the importance of paid family and medical leave to help U.S. workers make ends meet.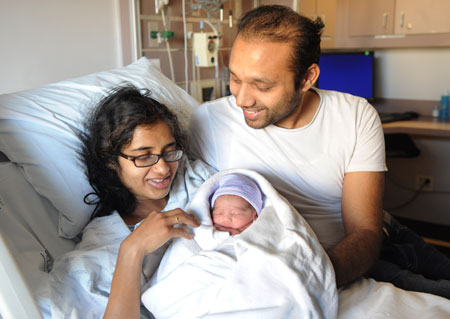 See also: Fact Sheet: The Wage Gap for Women by Sarah Jane Glynn; Fact Sheet: Workplace Flexibility by Sarah Jane Glynn and Joanna Venator; Fact Sheet: Child Care by Sarah Jane Glynn; Fact Sheet: Paid Sick Days by Jane Farrell and Joanna Venator; Ask the Expert: The Need for Paid Sick Leave by Sarah Jane Glynn
Download this fact sheet (pdf)
Read this issue brief in your web browser (Scribd)
Most Americans are working hard to pay their bills and to take care of their families, yet too many employers make it impossible to juggle those work and family obligations. The danger of losing a job or missing a promotion because of illness, pregnancy, or taking care of loved ones when working at companies focused solely on the bottom line leaves too many moms and dads having to choose between their jobs and their families.
About half of all workers on U.S. payrolls today are women. Moreover, the majority of mothers, whether married or single, work outside the home, meaning that in most American families, all of the adults work and there is no full-time stay-at-home caregiver. This is not just a "women's issue" since the changing nature of our families impacts men and women, adults and children. Indeed, as our population continues to rapidly age, more and more workers are finding themselves providing elder care to their aging parents as well.
While our workforce and families have changed dramatically, our nation's labor standards have not been updated in decades. There are sensible policies that would assist families while simultaneously helping employers' bottom lines, but both employers and policymakers have been slow to recognize how fundamentally our lives have changed and what needs to be done to make our workplace policies match the way that we live and work today.
In this series we identify five issues facing workers today: paid sick days, paid family and medical leave, workplace flexibility, child care, and the wage gap. As our nation has reached a pivotal moment in history, policymakers will have to decide whether they will take the necessary steps to support hardworking American families or whether they will continue along with the status quo.
Here are the key facts you need to know about the importance of paid family and medical leave.
The United States is the only industrialized nation that does not guarantee workers paid time off to provide care to a new child, and one of only a handful of these nations that does not provide paid leave for other types of family care.
The Family and Medical Leave Act of 1993 was an important accomplishment providing unpaid, job-protected leave to recover from a serious illness, care for a new child, or care for a seriously ill spouse, parent, or child, yet only half of all workers in the United States are covered and eligible. In order to qualify, a worker must have been employed for at least 12 months and worked a minimum of 1,250 hours during that time for an employer with at least 50 employees within a 75-mile radius—which automatically excludes about half of all workers. Young people and people of color are particularly likely to lack job-protected family and medical leave.
Even when workers are eligible for unpaid leave under the Family and Medical Leave Act, they often cannot afford to take it. Almost 80 percent of eligible workers who did not take leave after a qualifying life event said that they would have had it been paid. Because this leave is unpaid, men are less likely to take it to care for a new child than women are. This is both because men tend to earn more than women, and because men often do not think that unpaid leave is intended for them.
Two states, California and New Jersey, recognize the need to make paid family leave available to all workers and have put in place such programs over the past decades. Washington has also passed paid family leave legislation but it has yet to be implemented. Workers in other states have no guarantee to paid leave unless their employers voluntarily choose to provide it.
Only a small percentage of workers are away from work in an average week for the birth or adoption of a child. In the average week, only 0.4 percent of workers are out on parental leave. Women are more likely than men to be out of work on parental leave in any given week, which is both because women are more likely than men to take leave, and because women take longer leaves.
Some workers do have access to paid family and medical leave through their workplaces, but because coverage is a voluntary option for employers, it is often offered as a perk for the highest-paid workers. Overall, only about 10 percent of all workers have access to paid family leave that includes time off for caregiving. But workers whose average wages are in the lowest 25 percent for their industry are approximately four times less likely to have access to paid family leave than those in the highest 25 percent.
At present, women are more likely than men to leave a job or shift from full-time to part-time work when a new child arrives. Women are also more likely to leave a job or make the shift from full- to part-time work in order to provide ongoing care to an elderly, ailing parent. When men are the workers providing family care, however, their working hours decrease as well. Rather than forcing workers to reduce their hours (if that is even possible with their employer) or leave their job altogether, paid family and medical leave would enable these workers to provide care for those in need while still allowing them to return to work once they were able.
By 2050 up to 20.2 percent of the American population is projected to be over the age of 65. At present, nearly 20 percent of those over the age of 65 need help with the basic activities of daily living, and the majority of elderly people with disabilities live in the community, not nursing homes or other care facilities. While both men and women see a reduction in their paid work hours when providing unpaid elder care, the effect is stronger for women. Paid family and medical leave would allow workers to provide the care their elderly parents need, without having to sacrifice their livelihoods.
National data consistently show that access to any form of parental leave, paid or unpaid, makes women more likely to return to work after giving birth. Among new mothers who worked while pregnant and were able to take paid leave, 9 in 10 (87.4 percent) returned to work within one year after giving birth. In contrast, among new mothers who had to quit their jobs, just less than half (48.2 percent) returned to work within a year, and among new mothers who were let go, more than half (55.7 percent) returned to work within a year. On top of these benefits, mothers who were able to take paid leave after the birth of their first child also have present-day wages, up to 16 years after they had their child, that are 9 percent higher than other mothers, even after controlling for personal and job-related variables.
Workers who experience a temporary disability, serious illness, or injury also benefit from the ability to take paid time away from work to recover. In the absence of paid leave, workers may need to return to work earlier than is medically advisable for economic reasons. This can increase the likelihood of relapsing and, depending on the nature of the work, may put the worker or others in danger. Access to paid time off is associated with workers recovering more quickly and completely. In 2001, 25 percent of dual-income couples and 13 percent of single-parent families who filed for bankruptcy did so after having to miss two or more weeks of work due to illness, or the illness of a family member.
When paid leave is offered, men are much more likely to take it. Women currently provide the majority of unpaid caregiving within the home—whether it is for a child or for an elderly parent. Because about 10 percent of the gender wage gap is due to differences in the work histories of men and women, encouraging men to take family leave would help reduce the stigma around leave taking, and is an important component of reducing the gender wage gap.
The bottom line: Our nation needs a paid family and medical leave law to be enacted by Congress and signed by the president. The Center for American Progress has proposed Social Security Cares, a paid family and medical leave program that would be administered through the Social Security Administration. It would provide paid leave for the same types of life events covered under the Family and Medical Leave Act and would cover nearly 80 percent of adults.
Sarah Jane Glynn is a Policy Analyst at the Center for American Progress.
Download this fact sheet (pdf)
Read this issue brief in your web browser (Scribd)
See also:
The positions of American Progress, and our policy experts, are independent, and the findings and conclusions presented are those of American Progress alone. A full list of supporters is available here. American Progress would like to acknowledge the many generous supporters who make our work possible.
Authors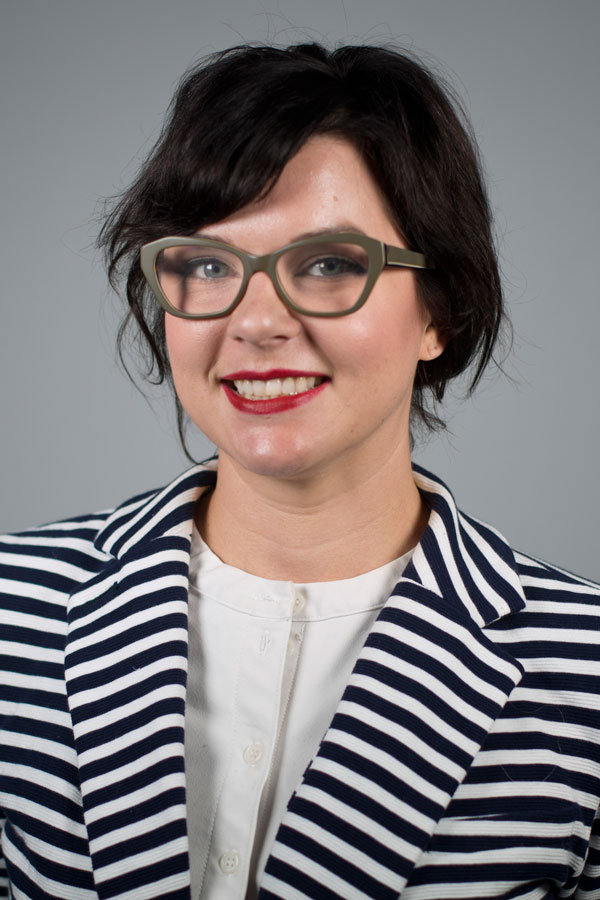 Sarah Jane Glynn
Senior Fellow