The Courts Have Halted Trump's Bigoted Policies, But the Senate Wants to Confirm All His Judges
The Courts Have Halted Trump's Bigoted Policies, But the Senate Wants to Confirm All His Judges
Federal judges have put the brakes on many of Trump's dangerous policies, but the president has the potential to appoint more than 100 judges who will rubber-stamp his agenda.
The federal courts have proven that they can effectively serve as a check on the Trump administration's violations of the Constitution, even in the face of President Donald Trump's attacks on judges. But that may not be true for much longer if the president is allowed to fill a record number of empty seats on the federal courts with judges who will rubber-stamp his agenda.
The administration has asked the U.S. Supreme Court to overturn two federal appeals courts' rulings to strike down the president's travel ban blocking entry of individuals from six Muslim-majority countries. Both courts, one based in Virginia and the other in California, found that the ban targeted a certain religion, citing Trump's repeated pledges to bar Muslims from entering the United States. Another federal court recently ruled that the administration's executive order targeting sanctuary cities is unconstitutional because the administration cannot unilaterally withhold funding that Congress has appropriated.
In addition to executive orders targeting immigrants and the Muslim community, the president's rhetoric has also targeted these communities by bolstering hate groups and contributing to a toxic environment that has seen hate crimes increase to levels similar to post-9/11. A federal judge recently greenlighted a lawsuit against Trump filed by protesters who were injured at a Trump campaign rally in March 2016. The plaintiffs claim that the candidate's shouts of "Get 'em outta here!" and other inflammatory statements led some members of the audience to assault them.
The judges in all four of these cases were nominated by presidents other than Trump, but this president does have a record number of empty judicial seats to fill—131 potential nominations, around one-seventh of the federal judiciary. Given the potential for Trump to transform the federal courts, his repeated attacks on judges and the courts raise serious concerns. On June 5, Trump took to social media to criticize—once again—the judges who halted his Muslim ban. Trump and Attorney General Jeff Sessions have questioned the very legitimacy of the judges who halted the ban. Moreover, during his campaign, Trump made the audacious claim that it was impossible for a judge of Mexican descent to remain unbiased against him, due to Trump's harsh stance on immigration.
President Trump's comments and actions as they relate to the federal courts beg the question: What kind of judges will he nominate? Trump clearly prefers judges who rule for him, not against him. On the campaign trail, he even made it clear that there would be litmus tests for judges he nominates, including to overturn Roe v. Wade. And Trump has been harshly criticized for reportedly demanding a pledge of loyalty from FBI Director James Comey, who refused to offer loyalty and was later fired by Trump.
Despite very real concerns about judicial independence, Republican senators were willing to blow up long-standing Senate rules to confirm President Trump's Supreme Court pick, Justice Neil Gorsuch. Democrats raised questions about Gorsuch's views of executive power and demanded information about his work on such issues for the George W. Bush administration. When Justice Gorsuch could not clear the traditional 60-vote threshold for confirmation, Republican Senate leaders changed the rules. Now that Gorsuch is on the Court, he could end up as the deciding vote in the lawsuits over the Muslim ban, leaving the fate of the Muslim community vulnerable to Trump's judicial nominees.
Without evidence that President Trump's nominees will be an independent check on his administration, Americans are rolling the dice with the rights of immigrants and an entire religious community. The stakes couldn't be higher. Trump's policies are causing fear within immigrant and Muslim communities, and hate crimes against Muslims and groups assumed to be Muslim—Hindus, Sikhs, and South Asians—are at an all-time high. The Trump administration, including the U.S. Department of Justice, has plans to cut back on the enforcement of civil rights laws. Therefore, only the courts can offer justice for and protect the communities that this administration is targeting.
Many federal judges will consider these questions of executive power and government discrimination during the next few years, and President Trump could nominate hundreds of judges for lifetime appointments that last decades. One of Trump's first federal court nominees, John Bush, was part of the legal team that defended former President Ronald Reagan when his administration was accused of violating the law in the Iran-Contra scandal.
Michigan Supreme Court Justice Joan Larsen has been nominated to the U.S. Circuit Court of Appeals for the 6th Circuit, and she has a broad view of the president's authority over national security. Like Justice Gorsuch, Larsen worked at the Bush administration's Office of Legal Counsel (OLC), which was harshly criticized for giving the president free rein to torture suspected terrorists, despite national and international laws banning the practice. The OLC gave the Bush administration a green light to torture suspected terrorists by twisting the laws banning torture, essentially allowing the president to do anything he claimed was necessary for national security.
Justice Larsen, who had been a judge for less than a year before she found herself on President Trump's list of potential Supreme Court nominees, co-authored a classified OLC brief on whether suspected terrorists can challenge their indefinite detention in court. Trump has said that he wants more detainees at Guantanamo Bay, and the Supreme Court could hear an appeal from Abd al-Rahim al-Nashiri, who faces a criminal trial by a Guantanamo military commission.
When Justice Larsen was nominated to her current position, the Michigan chapter of the American Civil Liberties Union and others demanded information about her role at the OLC. Progress Michigan, a progressive advocacy group, said that "Michiganders deserve to know whether their new Justice believes that torture is legal."
Although her work at the OLC is classified for now, Justice Larsen did write an op-ed defending President George W. Bush's controversial use of signing statements. After Congress passed another law saying that the Bush administration could not engage in torture, President Bush signed it but added a statement that he could basically ignore the law, if required by national security. Justice Larsen wrote an op-ed defending this position and implying that the president "has the authority (or the responsibility) to decline to enforce statutes that he believes violate the Constitution."
The Department of Justice gave the Senate Judiciary Committee hundreds of thousands of pages of records from Justice Gorsuch's tenure at the OLC, and the Senate should demand the same kind of disclosure for Justice Larsen. She should also be asked about her work at the OLC and her views on executive power. It bears remembering that the Senate confirmed Judge Jay Bybee of the 9th U.S. Circuit Court of Appeals in 2003, before the public learned that he had signed one of the OLC's infamous torture memos. Bybee dissented from the 9th Circuit's Muslim ban ruling.
Before confirming any of President Trump's judicial nominees, the Senate must demand to know whether they will rubber-stamp his discriminatory agenda. America cannot have federal judges whose views are harmful to communities that need the most protection right now.
The Republican-controlled Senate can prove its independence from this administration by standing up for its constituents and the Constitution and refusing to confirm judicial nominees who will not act as independent checks on the president's lawless actions.
Anisha Singh is the campaign manager for Legal Progress at the Center for American Progress. Billy Corriher is the deputy director of Legal Progress at the Center.
The positions of American Progress, and our policy experts, are independent, and the findings and conclusions presented are those of American Progress alone. A full list of supporters is available here. American Progress would like to acknowledge the many generous supporters who make our work possible.
Authors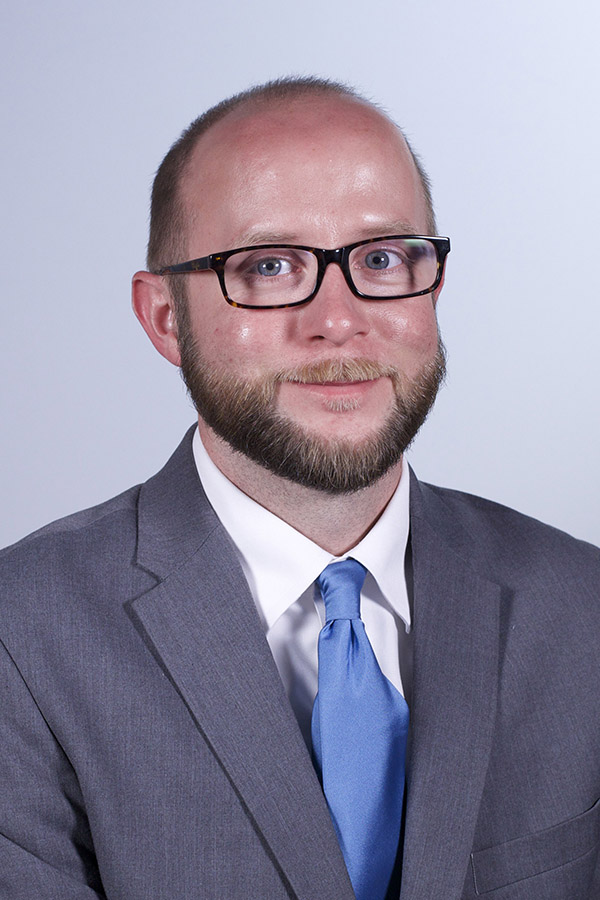 Billy Corriher
Deputy Director, Legal Progress
Anisha Singh
Senior Organizing Director