Bold Democracy Reforms That Build on H.R. 1
Bold Democracy Reforms That Build on H.R. 1
Americans are expecting leaders to offer far-reaching democracy reform solutions to return power to the people.
In this article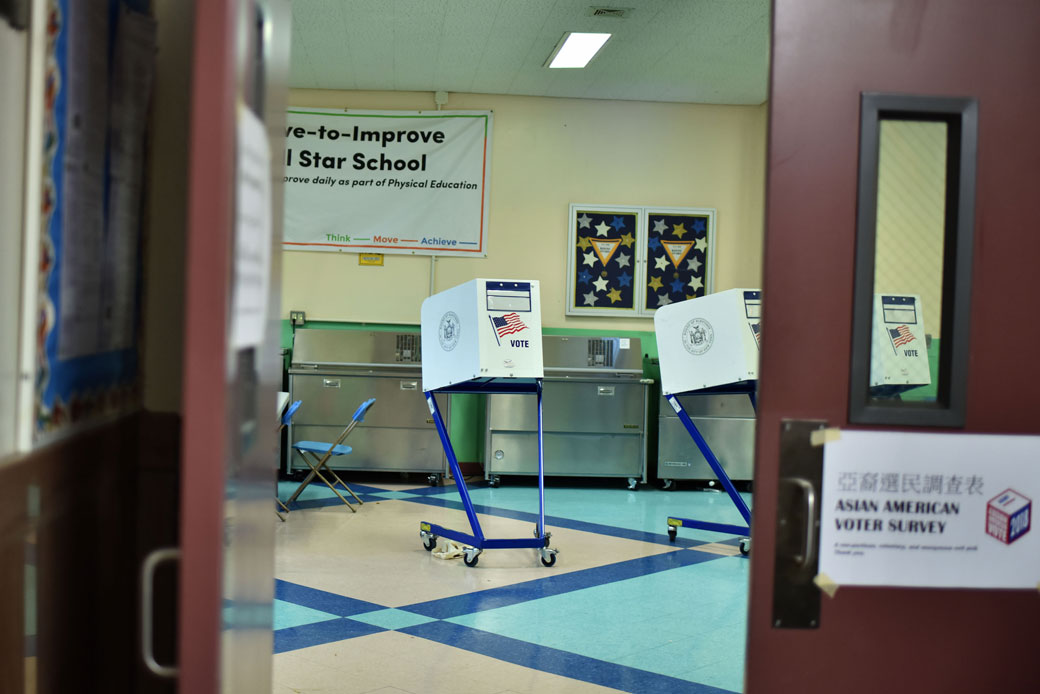 This page will be updated with new policy proposals. This page was last updated on April 10, 2019.
The health of our democracy is at a critical inflection point. Americans are demanding far-reaching solutions to return power to the people—and federal lawmakers are beginning to act to do so. Americans believe that political corruption in Washington, D.C., is widespread; that elected officials are not responsive to their needs; and that their voting rights are under concerted attack. With trust in government near all-time lows, Americans want anti-corruption and clean election reforms that will make democracy more accountable to everyday people instead of wealthy special interests and corporations. In response to voters' demands for reform, on March 8, 2019, the House of Representatives passed the historic "For the People Act" (H.R. 1), and the Senate, shortly thereafter, filed its companion bill. This once-in-a-generation legislation is replete with solutions to help curb the culture of corruption and empower voters. But there are additional game-changing policies—beyond H.R. 1—that merit action from lawmakers.
The need for democracy reforms
The results of the 2016 and 2018 elections were clear guideposts signaling the importance that Americans place on cleaning up the political system and making our government work for all people. In 2016, Donald Trump was elected to the presidency on a central promise to "drain the swamp." However, the Trump administration has been beset with conflicts of interest; violated norms and laws; and been rife with corruption. In 2018, partly in response to these ongoing challenges to U.S. democracy, voters across the nation elected a historically large and diverse class of House freshmen after these candidates campaigned on a pledge to curb the culture of corruption and protect voting rights. At the same time, several states approved bold democracy reform solutions.
Polling data show the extent of the public's deep concerns. The Wall Street Journal and NBC News, as well as Fox News, each found that voters ranked reducing corruption as their top concern going into the November 2018 midterm elections. Nearly two-thirds of voters assigned a lot of blame for the dysfunctional system to "wealthy political donors" and "money in politics." Sixty-five percent assigned a lot of blame to money in politics, and 96 percent assigned at least some blame, according to an October 2017 poll by The Washington Post and University of Maryland.
To help restore their trust in government, voters want far-reaching solutions. A Pew Research Center poll conducted in April 2018 revealed that 61 percent of voters believe "significant changes" are needed in the fundamental "design and structure" of American government in order to make it work for current times. These significant changes include not only anti-corruption and ethics measures but also robust voter protections and programs to boost voter participation. For example, according to an October 2018 Pew Research Center poll, two-thirds of Americans said, "[E]verything possible should be done to make it easy for every citizen to vote."
Finally, voters—particularly swing voters—find discussions about specific policies, such as jobs and healthcare, more persuasive when the policies are tied to democracy reform. For example, polling data from three battleground states show that economic messaging that also incorporated democracy reforms scored between 7 percent and 15 percent better than traditional economic messaging. This is yet another indicator that Americans are demanding that the policymaking process be fixed in order to pass policies they support.
H.R. 1: The For the People Act
In January 2019, hearing voters' demands for bold structural reforms to strengthen democracy, the newly elected House freshman class joined forces with leaders in the House of Representatives to introduce H.R. 1—the most sweeping anti-corruption and pro-voter bill since the post-Watergate era in the 1970s. This once-in-a-generation legislation became a referendum on the broken system that helped produce one of the most scandal-ridden eras in decades. In March 2019, the House passed H.R. 1, and on March 27, 2019, the Senate unveiled its companion legislation.
The policy solutions contained in H.R. 1 are transformative reforms designed to end the dominance of big money in our politics; ensure public officials work for the public interest; and make it easier for Americans to vote. The Center for American Progress supports the solutions in H.R. 1 and has advocated for them for several years.
Ambitious solutions contained in H.R. 1 include but are not limited to:
Beyond H.R. 1: Further bold reforms to strengthen our democracy
H.R. 1 is historic legislation containing many foundational democracy reform solutions that should be passed and signed into law. Nonetheless, there are a number of additional anti-corruption and voter-empowerment solutions that would build on the reforms in H.R. 1 and help revitalize our democracy.
Fighting the corrupting influence of big money in politics
Amplify the voices of everyday Americans in our political process by providing them with publicly financed democracy dollars. Right now, the vast majority of U.S. campaign funding comes from a very small number of megadonors who have inordinate and potentially corrupting influence over the political process. One solution to address this imbalance is to establish a government matching program for small contributions, such as the 6-to-1 matching system in H.R. 1. To go further in combating the outsize influence of big donors over the U.S. political system, we should provide every American—including those with limited or no disposable income—the opportunity to donate to candidates of their choice with publicly financed "democracy dollars." Seattle, Washington, has a successful program like this, in which each resident receives a $100 voucher that they can contribute to local candidates.
Ban contributions to members of Congress from corporations under the jurisdiction of their committees. Another solution to reduce corrupting conflicts of interest is to prohibit members of Congress from receiving campaign donations from entities overseen by the committees on which the members sit. Exceptions would include rank-and-file employees of those entities and donations under $200. For example, if a member sits on the Armed Services Committee, she generally would be banned from accepting campaign contributions from defense contractors. Members of Congress receive huge fundraising hauls—up to half of all their campaign money—from industries and groups under the jurisdiction of their committees. At the same time, regulated entities with major financial stakes riding on the decisions of Congress have a serious financial incentive in getting committee action (or inaction) favorable to their interests—even when they run counter to the public interest. Many members of Congress already have decided to voluntarily reject campaign contributions from industries over which their committees have jurisdiction, with other members of Congress going further and rejecting all corporate PAC money. People understand the conflicts that arise from committee contributions, which is why 88 percent of voters, including 86 percent of Trump voters, support breaking the corrupting link between committee membership and fundraising.
Strengthen criminal anti-corruption laws. Concrete steps should be taken to help prosecutors punish lawmakers involved in bribery and corruption. In recent years, the U.S. Supreme Court has narrowed the application of the basic bribery, extortion, and illegal gratuities laws. One of the most notable cases in this area resulted in the Supreme Court vacating the conviction of former Virginia Gov. Robert McDonnell (R), a misguided decision that led to the reversal of several high-profile convictions of elected officials. In response, Congress should strengthen laws related to illegal gratuities, honest services fraud, and bribery. Necessary updates should include, among other steps, broadening what it means for a public official to perform an "official act"; clarifying the meaning of "thing of value"; and prohibiting officials from secretly acting in their own financial self-interest, as opposed to taking a direct bribe. In 2012, even before the McDonnell case, the Senate passed bipartisan legislation from Sens. Patrick Leahy (D-VT) and John Cornyn (R-TX) to help accomplish some of these key goals, yet the conservative-led House refused to adopt it.
Reduce contribution limits for political parties. In 2014, a last-minute deal in Congress' "cromnibus" spending bill allowed political parties to accept massive contributions from individual donors. Because of this change, as of 2016, a single donor could give more than $2.5 million to the state and national committees of one political party—roughly 35 times the total amount they could have given in previous election cycles. These higher spending limits should be reversed to prevent undue big-donor influence on elected officials and help restore Americans' faith that political spending from deep-pocketed donors is not skewing election results and pushing their interests to the sidelines.
Ending gerrymandering by creating voter-determined districts
H.R. 1 takes a big step forward in addressing partisan gerrymandering by requiring states to use independent commissions to draw federal districts. But in order to be as effective as possible in drawing fair districts, these independent redistricting commissions should be required to consider past voting data to ensure that district maps are truly representative of voters. These are what we term "voter determined districts." A similar proposal was incorporated into a ballot measure approved by Missouri voters in 2018. For example, if a majority of state voters vote for Democratic candidates, a majority of House members from that state should be Democrats—and vice versa. If redistricting commissions ignore voting history, the fact that progressives are typically concentrated in urban areas means that there is a very good chance that the commissions will enact plans that have a conservative bias.
Making members of Congress beholden only to the American people
Close the revolving door. It is all too common in Washington, D.C., that federal agencies are filled with personnel that travel through the infamous revolving door—the practice of government officials bouncing from industries or lobbying operations to government service and back again. Congress is not immune. Corporations, lobbying firms, and interest groups gobble up departing members of Congress and top staffers at a rapid clip. To stop this unhealthy phenomenon, substantial new revolving door restrictions should impose a lifetime lobbying ban on members of Congress and a five-year ban on their senior staffers. Existing rules require insufficient cooling-off periods: Senators are subject to a two-year ban on lobbying Congress, members of the House of Representatives are subject to a one-year ban, and selected senior staffers in both bodies are subject to a one-year ban. The political system is corrupted when members of Congress walk right off Capitol Hill and into lucrative jobs that will entail lobbying, often negotiating the terms of their employment while still holding office.
Prevent conflicts of interest by requiring members of Congress and senior staffers to disclose job hunting. As noted above, the revolving door between Congress and regulated industries is busier than ever, creating conflicts of interest that weaken Americans' trust in government. In response, Congress should tighten existing job-searching requirements in a number of ways. For example, members and senior staffers should be required to better disclose publicly any job seeking they conduct while serving in office. Congress also should strengthen the process so that determinations of conflicts of interest are not left up to individual members, who all too often decide to escape public scrutiny of their job searches.
Strengthen congressional ethics enforcement. In 2008, in the wake of the infamous Jack Abramoff lobbying scandal, the House established the Office of Congressional Ethics (OCE). The OCE is an independent entity charged with reviewing allegations of misconduct against members and referring matters to the House Committee on Ethics. Congress should now go further and enshrine the OCE in statute instead of merely House rules, giving it more independence, and providing it with more investigatory authority, such as subpoena power. Though intended to be an independent check on the House's ability to root out its own bad behavior, the OCE's lack of subpoena authority and other investigatory tools has hampered its effectiveness. Additionally, a counterpart to the OCE should be created to help police the Senate. One of the OCE's most powerful assets is the reports it publishes about members believed to have violated House rules, which gives the public a window into congressional ethics enforcement. If the recent spate of congressional scandals has proved anything, it's that significant watchdog resources are needed to help root out behavior that abuses the public's trust.
Ban members of Congress and their senior staffers from ever representing foreign governments or foreign political parties. Members of Congress and senior staffers already are legally barred for one year after their government service from representing foreign governments or foreign political parties. President Trump issued an executive order applying this ban to executive branch political appointees for life, although waivers can be granted secretly and without explicit standards. Congress should pass a law to impose a lifetime ban on members of Congress and their senior staffers, as well as executive branch political appointees, from representing foreign governments or foreign political parties. Recent events show the great lengths that some foreign governments will go to manipulate U.S. elections and U.S. policy—often in secret. Foreign actors should not be allowed to enlist former members of Congress or senior former administration officials toward that aim.
Granting D.C. statehood
More than 700,000 American citizens residing in Washington, D.C., lack meaningful representation at the federal level. H.R. 1 recognizes the importance of all Americans having the right to vote, including those who reside in Washington, D.C., but only takes nonbinding steps to address this issue. Lawmakers should ensure that residents of Washington, D.C. are given full representation by making it a state.
Helping develop and provide for a fair, inclusive, and transparent process for the self-determination of the people of Puerto Rico
In H.R. 1, the House did not create an explicit pathway for providing voting rights to U.S. citizens in Puerto Rico. Instead, H.R. 1 set up a task force to study voting rights of citizens in all U.S. territories. Congress should go further and establish a mechanism of consensus that provides Puerto Ricans with an inclusive, fair, and transparent process to determine its own future that would be binding on the federal government.
Requiring 75 percent of shareholders to approve any lobbying expenditure by large corporations
Corporations use a range of tools to influence the political process, including spending huge sums on lobbying—a field in which corporations outspend all labor unions and public interest organizations by a ratio of 34-to-1. However, the shareholders who own these corporations may have no idea that their money is being funneled into political spending that they may not support. Large corporations should be required to get shareholder approval for all such spending. Sen. Elizabeth Warren (D-MA) authored legislation that requires a 75 percent shareholder vote for all direct corporate spending on electioneering; the same threshold also should be applied to corporate lobbying.
Requiring every dollar of political spending to be fully disclosed
Prevent U.S. subsidiaries of foreign corporations from spending on U.S. elections. Although it is illegal for foreign individuals, corporations, or governments to spend money on U.S. elections, such spending can be hard to detect. Most U.S. campaign finance laws were written before the Supreme Court's misguided decision in Citizens United, which allowed, for the first time, unlimited corporate political spending. Federal Election Commission regulations permit U.S. subsidiaries of foreign corporations to continue to spend money on U.S. elections as long as foreign nationals are not involved in directing that spending—a standard that is difficult to enforce. Rather than allowing these lax FEC regulations to impede enforcement, the law should be strengthened to prohibit U.S. corporations that exceed a low threshold of foreign ownership or control from spending money on domestic elections and should consider other ways that foreign entities can direct a U.S. corporation's decision to spend money in our elections. Relevant provisions in H.R. 1 would improve current law but should be strengthened along these lines. Foreign influence in U.S. elections and policymaking can not only corrupt our system but it can also lead to distorted outcomes that hurt democratic self-government.
Expand disclosure of election-related spending by shadowy groups. The U.S. Supreme Court's disastrous decision in Citizens United has allowed U.S. elections to be increasingly dominated by corporations and special interests. Unbridled and secret political spending can skew election results and rob voters of information they need to make educated decisions. The DISCLOSE Act, largely incorporated into H.R. 1, would substantially expand required disclosure for political advertisements made by noncampaign organizations, particularly shadowy political nonprofits. Even under the provisions of H.R. 1, however, donors who give up to $10,000 for certain types of "campaign-related disbursements" can keep their identity a secret. That threshold should be lowered to no more than $1,000 in order to bring greater transparency to political spending.
Securing our election infrastructure
Require robust postelection audits to confirm election outcomes. Recent efforts requiring paper ballots for federal elections, including in H.R. 1, are an important step in protecting the integrity of the electoral process. However, the utility of paper ballots rests upon election officials' ability to conduct meaningful postelection audits. Because all electronic voting equipment, including voting machines and tabulators, are vulnerable to hacking and malfunction, robust postelection audits must be conducted in ways that are capable of detecting and correcting incorrect outcomes if they occur. This is true even in jurisdictions where all ballots are hand counted. Although most states require audits after elections, others do not. Even in states that do require postelection audits, many do not have processes stringent enough to reliably detect tabulation errors. In light of this, all states should be required to implement vigorous postelection audits after federal elections modeled on "risk-limiting" audits. Risk-limiting audits already have been adopted or implemented in some states, including Colorado, and are considered one of the only methods to accurately ascertain whether election results are dependable.
Facilitate early detection of election-infrastructure vulnerabilities through DHS assessments. The U.S. Department of Homeland Security (DHS) offers vital services to states and other jurisdictions looking to bolster their election infrastructure and prevent malicious attacks on election databases and equipment. For example, upon request, the DHS provides vulnerability assessments on election systems to identify problem areas that leave states exposed to hackers or other problems. Unfortunately, during the lead-up to the 2018 midterm elections, the DHS was forced to place several states requesting assessments on a months-long The risk of leaving some jurisdictions without critical services in future elections is too high. Congress must provide adequate funding to the DHS to ensure the department can fulfill all state requests for election-system vulnerability assessments far in advance of primaries and early voting periods for federal elections.
Making it as convenient as possible for Americans to exercise their right to vote
Require comprehensive AVR with post-transaction, opt-out provisions. Automatic voter registration (AVR) allows eligible potential voters to be automatically registered to vote using information that government agencies already have on hand. In this way, AVR places the burden of registering to vote on the government rather than the individual and is a critically important program for increasing voter registration and electoral participation, particularly for historically marginalized Today, variations of AVR have been adopted in 17 states and Washington, D.C., and H.R. 1 incorporated strong AVR requirements. To further strengthen AVR programs, they should be designed so that the eligible potential registrant is given the chance to "opt-out" of registration after an agency transaction instead of during, as in H.R. 1. No-action default models are more effective because they require a voting eligible person to take additional steps, including completing and returning paperwork, to decline registration. This is the approach taken in states such as Oregon, which has proven particularly successful in registering and turning out previously disengaged voters.
Create a uniform federal ballot to prevent voter confusion. Election outcomes,unfortunately, can be altered by the presence of confusing ballots. R. 1 includes a helpful provision requiring the federal Election Assistance Commission to study the best ways to design ballots. But lawmakers should go further than H.R. 1 and require the creation and use of a uniform ballot for federal elections based on best design practices. This could help eliminate ballot confusion and make it easier for voter-turnout organizations to educate voters and get them to the polls. States and other jurisdictions could be given the choice to follow the federal format for state and local races, creating similar positive effects down the ballot, and easing the burden on state and local officials to solve ballot design problems on their own.
Preventing the president from accepting unconstitutional emoluments
The Constitution has an anti-bribery provision that prohibits any federal officeholder, including the president, from accepting emoluments, or benefits, from a foreign state without the consent of Congress. However, Congress has not created detailed enforcement mechanisms. Congress should take steps to make routine the review of emoluments, including creating clear reporting requirements for the executive branch; tasking specific agencies with investigating any abuses; and outlining the penalties for violations. The absence of enforcement mechanisms does not excuse violating these constitutional requirements but creating this kind of system may make it easier to check such behavior in the future.
Conclusion
The U.S. political system is deeply skewed toward the wealthiest and most powerful and must be put back on the side of working people. Americans see the real-time effects of the corrupting influence of money in politics, partisan gerrymandering, and rampant voter suppression, and they are demanding bold reforms to facilitate fair representation for all. In response, policymakers must propose far-reaching solutions to restructure the rules so that the system is responsive to the interests of the people—not just the powerful. H.R. 1 and its Senate companion are historic steps toward that goal. But there are many additional reform measures beyond H.R. 1 that lawmakers should fight for in order to help rebalance power and rebuild trust in government.
Michael Sozan is a senior fellow on the Democracy and Government Reform team at the Center for American Progress. Sam Berger is vice president for Democracy and Government Reform at the Center. Will Roberts is managing director for Democracy and Government Reform at the Center. Danielle Root is associate director of Voting Rights at the Center. Alex Tausanovitch is director of Campaign Finance and Electoral Reform at the Center.
The positions of American Progress, and our policy experts, are independent, and the findings and conclusions presented are those of American Progress alone. A full list of supporters is available here. American Progress would like to acknowledge the many generous supporters who make our work possible.
Authors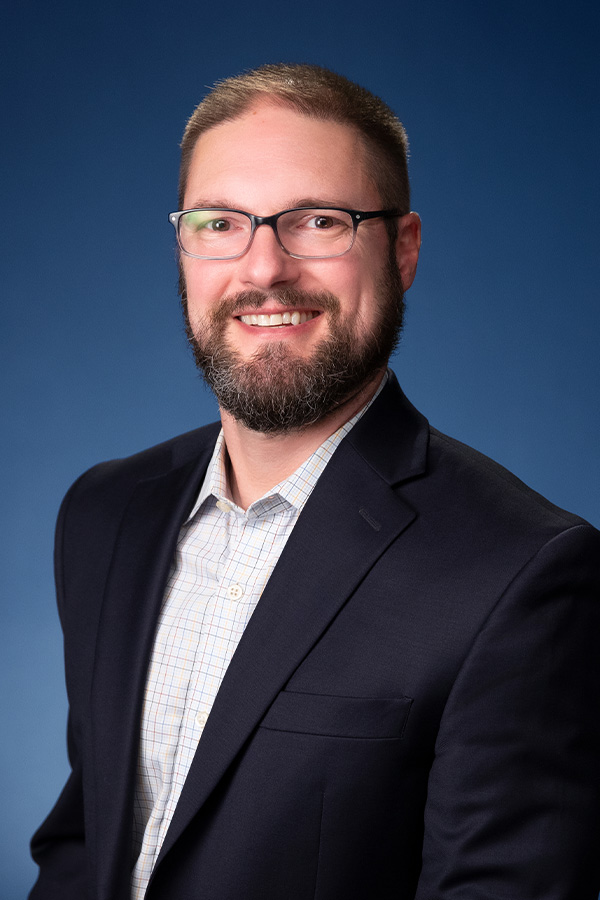 Senior Fellow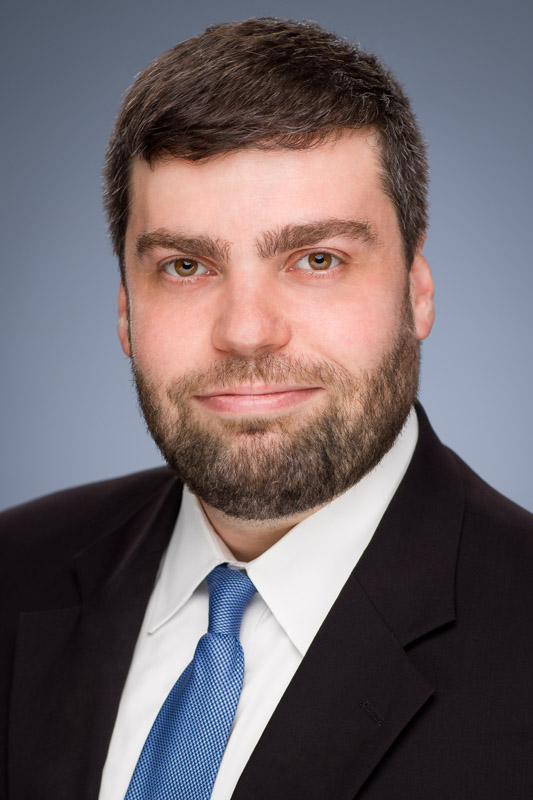 Sam Berger
Vice President, Democracy and Government Reform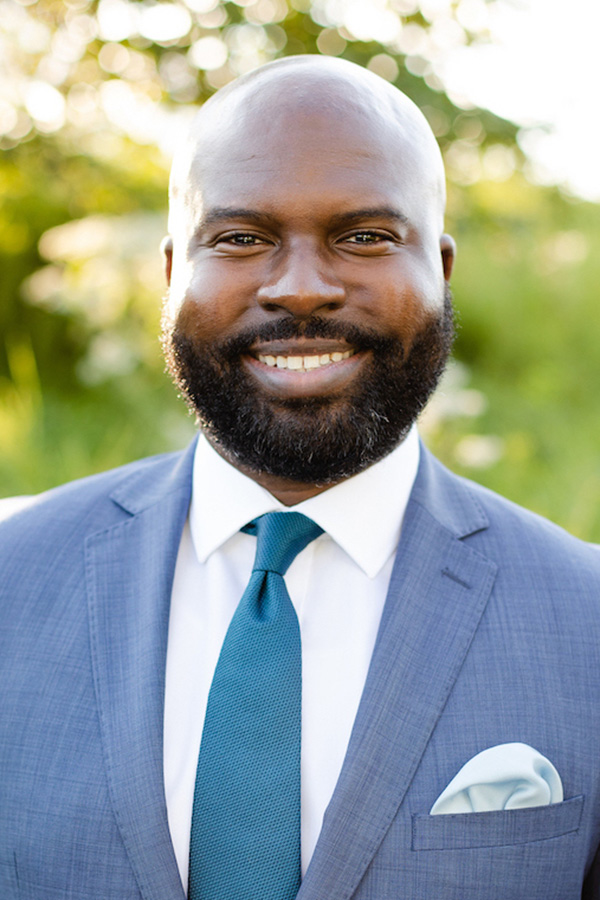 Managing Director Danielle Root
Former Director, Voting Rights and Access to Justice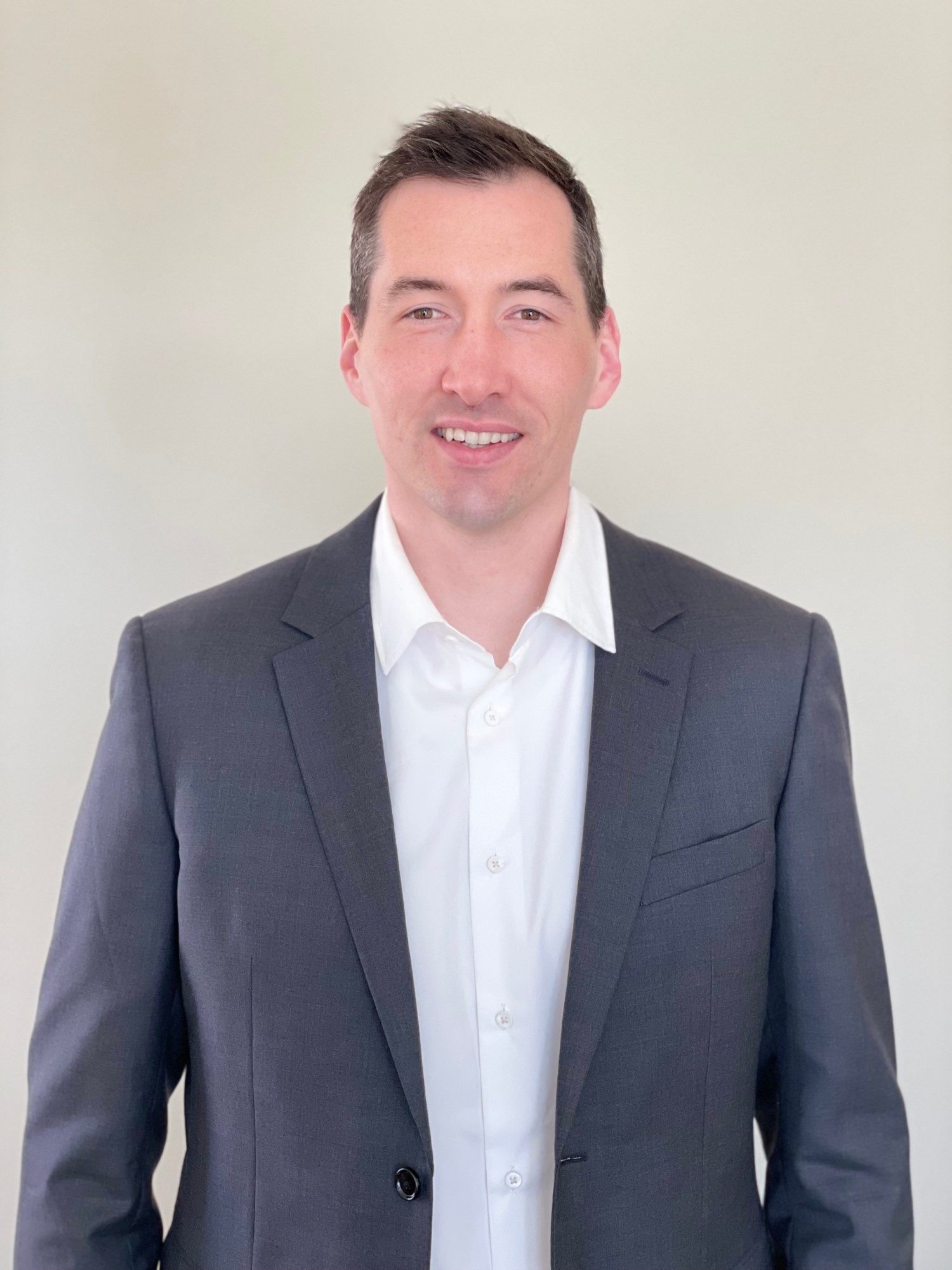 Senior Fellow