Big Ideas for Small Business
Big Ideas for Small Business
Improve Online Tools that Link Small Businesses with Affordable Health Insurance Plans
Three improvements to the federal health department's online insurance-finder tool will make it easier for small businesses to take advantage of the Affordable Care Act, writes Emily Oshima.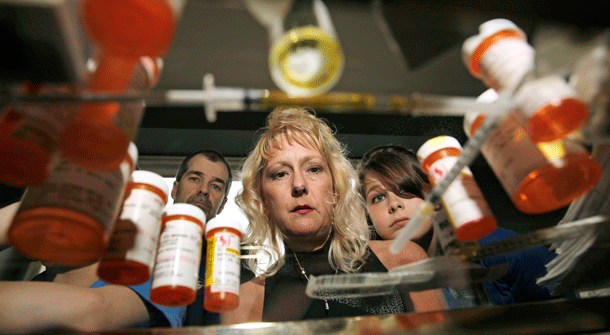 This is the latest installment of a new CAP series called "Big Ideas for Small Business." The weekly series aims to offer a collection of bold proposals that taken together will form a progressive pro-business agenda for the small- and medium-sized companies—and future big companies—our economic competitiveness depends on.
In this space CAP's economic policy team will offer a weekly pro-growth alternative to the simplistic conservative advocacy for irresponsible tax policy and unaccountable government that are hardly the real priorities of small businesses—and that will do nothing to boost economic growth and ensure widely shared prosperity.
The problem: Finding and enrolling in affordable health insurance plans is a complicated process for small businesses
For small-business owners and the self-employed, finding a health insurance plan that offers needed benefits at affordable prices can be daunting. Small businesses typically spend an average of 18 percent more than large firms for comparable insurance policies, primarily because of high administrative costs, limited ability to spread risk, and limited power in negotiating rates.
As a result, less than two-thirds of small businesses offer coverage for their employees, compared to 99 percent of large firms. And because of higher insurance costs and limited eligibility of temporary and part-time workers, more than half of small business workers are not covered by employer insurance.
The Affordable Care Act gives small businesses better access to quality, affordable health care. The law's small business tax credit, for instance, helps certain employers offset the prohibitively high costs of insurance through a sliding scale tax credit. And the "Affordable Insurance Exchanges" established by the ACA will level the playing field for small businesses. They'll allow employers to shop and negotiate for plans with the same market power as larger companies, leading to greater plan choice and more affordable rates. These provisions offer important potential benefits to small businesses and their employees.
To help small business owners before the exchanges come online in 2014, the Department of Health and Human Services under an ACA initiative recently expanded an online insurance finder tool that allows small business owners to search for health plans. This important tool lets users search for plans by criteria such as zip code, effective start date, and number of employees, and aims to make the insurance marketplace more transparent.
The solution: Expand and improve the federal insurance-finder site, and expand public education efforts
The federal Department of Health and Human Services' insurance finder tool includes information specifically for small business owners, and contains coverage and premium information for 530 insurers and more than 2,700 coverage plans nationwide. While the tool is an essential first step in laying out insurance options for small businesses, it can be improved. Here are three changes to the site that would improve its usability and usefulness:
Help small businesses determine their eligibility for the tax credit
The small business tax credit, effective since 2010, allows employers with fewer than 25 full-time employees and average annual wages below $50,000 offset the cost of up to 35 percent of their contribution to employees' health insurance plans, if the employer pays at least 50 percent of the premium. In 2014, this credit will increase to up to 50 percent of employers' contributions towards insurance plans.
As of May 2011, small businesses had claimed $278 million in tax credits. This relatively low claim rate is likely because many small businesses don't know they're eligible for the credit. Less than a third of small firms were aware of the credits, according to a 2011 Kaiser Survey. And those small businesses who attempted to claim the credit frequently made calculation errors, or incorrectly filled out parts of the seven worksheets required.
The health department can help small businesses determine eligibility and credit amounts by embedding an easy-to-use calculator—such as the one CAP designed in 2010—on the small business section of the insurance finder site instead of redirecting users to the IRS website where people must download a worksheet to manually calculate the potential tax credit.
The department should also include a checklist with step-by-step instructions for claiming the credit, using language from the September 2011 Treasury Inspector General's report, which attempted to clarify the claims process. The insurance finder site should also allow users to download needed forms, and should alert users if they navigate away from the site without downloading all necessary items.
Allow users to more easily compare plan options, much like Medicare's Plan Finder tool
Medicare's plan-finder site allows users to enter in individual health preferences and coverage needs (for specific prescription drugs, for example), and view search results sorted by plan features (monthly premiums, deductibles, estimated annual drug costs, etc.), making it easy to visually compare plans. The Medicare tool also features color-coded icons to help users identify which plans offer features such as dental, vision, and prescription drug coverage—and which plans don't. Rather than having multiple discrete boxes with each plan's information, the health department's insurance-finder tool should more closely replicate the Medicare tool's interface.
Explore ways to make enrolling in a selected plan easier
Once small business owners find a plan that fits their needs and budget, the insurance-finder site doesn't allow them to easily enroll in the selected plan. Instead, users are redirected to the insurance company's homepage, where they must completely restart their search for the desired plan. The government should explore ways that private companies can voluntary integrate their own enrollment processes into the website. For example, directly linking users to a company's enrollment page, or allowing users to enroll directly through the government site (as with the Medicare plan finder tool), would ensure that small business owners correctly enroll in the intended plan.
Next steps:
The health department should host focus groups to solicit input from small business owners on the site's usability and recommendations for improvement. While improving the site's design would bolster its usability, the government may also consider publishing plan data in formats that would allow nonprofits and private developers to configure and present the data in more user-friendly designs.
In addition to the administration's current educational campaign, HHS should also expand efforts to build public awareness on the availability of credits by partnering with small business coalitions, local commerce organizations, and other relevant partners. To educate new claimants and improve form accuracy and completion rates, HHS should host regular interactive webinars and conference calls to guide people through the process, and publish an online guide that clearly outlines the enrollment process and links to relevant forms and calculators.
Emily Oshima is a health policy analyst at the Center for American Progress.
The positions of American Progress, and our policy experts, are independent, and the findings and conclusions presented are those of American Progress alone. A full list of supporters is available here. American Progress would like to acknowledge the many generous supporters who make our work possible.
Authors Emily Oshima Lee
Senior Policy Analyst