The Art of a Devastating Deal for Distressed Communities
The Art of a Devastating Deal for Distressed Communities
Community development, housing, and small-business cuts in Trump's budget would leave struggling communities even worse off.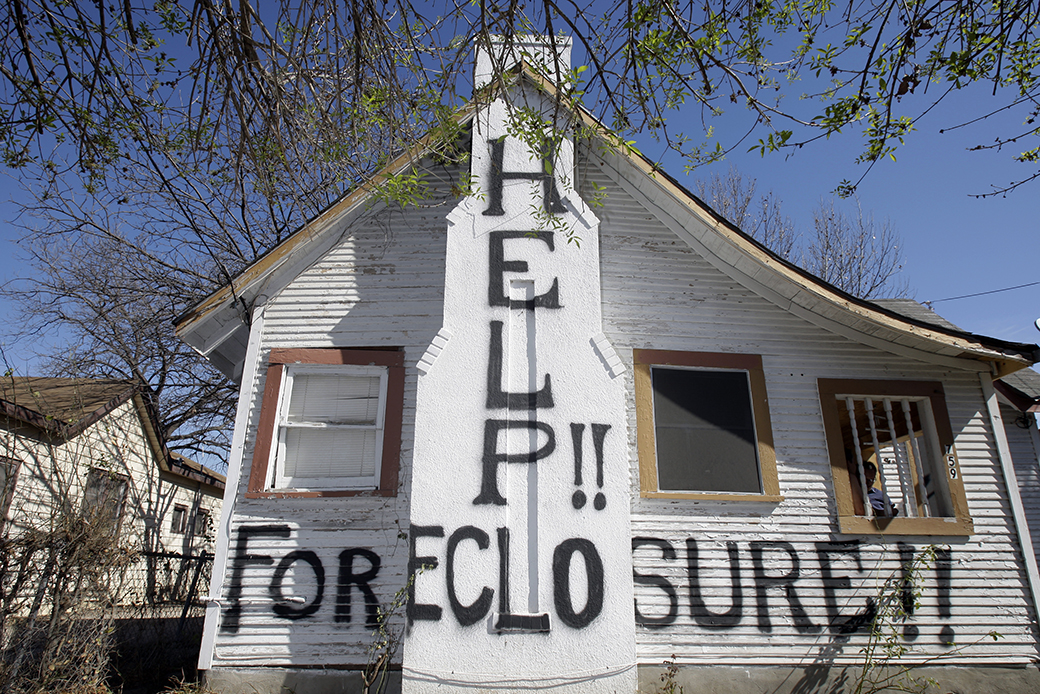 The broken promises in President Donald Trump's budget, announced last week, seem to have no bounds, with cuts from Social Security to Meals on Wheels. Ultimately, his scorched-earth vision is wrong for so many Americans on so many levels.
Many have already written about the numerous and devastating cuts to the safety net and to families struggling to get by. Yet this budget does not only betray struggling families. It also proposes one bad deal after another for distressed communities, struggling small businesses, and vulnerable consumers—and if adopted, it would devastate the very communities for which President Trump claims to fight.
The Trump budget hurts small businesses and community economic development
The budget eliminates new grants to support Community Development Financial Institutions (CDFIs). These are banks, credit unions, and other local financial institutions that have the sole mission of supporting small businesses, affordable housing, and other financing needs for distressed urban and rural communities that mainstream banks abandoned by the 1970s. In 2015, recipients of federal CDFI funding made $3.6 billion in loans and investments in these communities, financed 33,500 affordable housing units, and supported 11,300 businesses. CDFI successes include opening a new ACE Hardware store in a distressed neighborhood of Detroit that also created 20 full-time jobs; growing a rural dental practice in Dickson, Tennessee; and saving a business with 137 employees in the poorest county in Arkansas. Meanwhile, Native American CDFIs made $73.5 million in loans to hard-hit Native American communities, including $57 million for local businesses. CDFIs represent the best of locally grown financial supports accountable to the communities they serve, yet the White House has apparently decided to leave them out.
Ending support for CDFIs is just one prong in an agenda that hurts communities. The budget devastates rural development programs at the U.S. Department of Agriculture (USDA) by, for example, eliminating the Rural Water and Waste Disposal Program, the Appalachian Regional Commission, and the Delta Regional Authority, which invest in small businesses and critical basic services for rural communities. The budget eliminates the Economic Development Administration at the U.S. Department of Commerce, as well as the department's Minority Business Development Agency, which created and retained 27,000 jobs in fiscal year 2015.
USDA Rural Development has helped towns such as Woodlake, California, and Manistique, Michigan, invest in their water treatment facilities. The Appalachian Regional Commission supports programs including the Export Trade Financing Program at the University of Alabama, which helps small businesses in Appalachian Alabama get their goods to consumers in international markets—this partnership has created 92 jobs since 2010. In 2016, the Delta Regional Commission helped get 87 new doctors into rural Appalachian communities and made 30,346 free medical procedures possible in low-income communities.
These cuts to community and economic development are in addition to the budget's proposal to eliminate the Community Development Block Grant program, one of the largest and most flexible sources of funding that states use to invest in community and economic development.
Communities experiencing housing affordability challenges are not spared from these draconian cuts. At a time when half of renters are struggling to pay rent and homeownership is difficult to access, the Trump budget eliminates many of the resources that Congress created to help.
The Trump budget eliminates affordable housing and homeownership supports
The budget would defund the Capital Magnet Fund, created during the foreclosure crisis to support affordable housing such as Eastway Village, a new "66-unit, affordable housing development" for seniors in Whitehall, Ohio. Recipients are required to leverage $10 of private capital for each dollar of federal funds. Organizations that received awards in 2016 are expected to develop 17,000 affordable housing units, including 2,000 affordable homeownership units around the country. The Trump budget would also eliminate the national Housing Trust Fund (HTF), created by Congress in 2008 to help state and local governments address the shortage of rental homes available for extremely low-income Americans. Capitalized for the first time in 2016, the HTF is expected to deliver about 1,000 units affordable to extremely low-income households in 2017. The Trump budget would kill this fund before it has a chance to help end homelessness.
The budget would eliminate NeighborWorks America, a congressionally chartered nonprofit with affiliates across the nation, which helped 360,000 households access affordable housing last year alone. NeighborWorks affiliate Frontier Housing helped Joann Mauk, a widow in Kentucky whose apartment was destroyed in flash floods, buy a new, energy efficient home. Moreover, the proposed budget would put about 250,000 households at risk of losing their rental assistance, adding to the number of families at risk of homelessness.
The Trump budget also puts homeownership further out of reach for many families. The proposal eliminates the USDA's direct mortgage lending program, which has made affordable homeownership possible for about 100,000 rural, mostly low-income, borrowers over the past decade. The Trump budget also eliminates the HOME Investment Partnerships Program, a funding source that state and local governments draw upon to offer down payment assistance to first-time homebuyers.
The Trump budget eliminates consumer protection measures
Meanwhile, Trump's budget would also send away the financial watchdogs that guard families' wallets from a financial system in which only about one in four Americans trusts banks, according to a 2016 Gallup poll. It uses technical maneuvers to gut the federal Consumer Financial Protection Bureau (CFPB), an agency that in its short, nearly six-year history has returned almost $12 billion to 29 million Americans victimized by fraudulent or deceptive financial practices. Ironically, President Trump seeks to change the structure of the agency to "prevent future overreach … into consumer advocacy and activism"—effectively claiming that the goal is actually not to have a federal agency protecting consumers.
Gutting the CFPB may be one of the most transparent ways in which this administration, laden with Wall Street insiders, has turned its back on Main Street. And it's a pound-foolish one: Every dollar of funding the CFPB has received ultimately returned about $5 to victims. This return on investment makes a real difference to families who were victims of predatory practices.
To be sure, the Trump White House claims that these cuts, combined with an ambitious agenda to cut regulations, are to the benefit of small businesses. But small-business owners' most pressing needs include higher demand—people with money in their pockets to spend—and affordable health insurance, not fewer regulations. They also want to know that financial institutions will treat them fairly. Yet the many Trump-supported efforts to roll back rules this year—such as the Regulatory Accountability Act, a "license to kill" that guts the federal government's ability to write rules—ultimately ignore the benefits of these regulations for Americans' health, safety, and pocketbooks.
Conclusion
Based on Trump's budget, defending small businesses and struggling communities is purely a matter of rhetoric for this White House, not reality. If it succeeds in Congress, the president will be able to claim another great deal for his wealthy supporters and conflicted financial interests—such as the more than 150 financial institutions that hold his debts. And he will have proven that his fantastic deal-making only extends to bringing massive tax cuts to his friends, not to the rest of us.
Joe Valenti is the director of consumer finance at the Center for American Progress. Sarah Edelman is the director of housing policy at the Center.
The positions of American Progress, and our policy experts, are independent, and the findings and conclusions presented are those of American Progress alone. A full list of supporters is available here. American Progress would like to acknowledge the many generous supporters who make our work possible.
Authors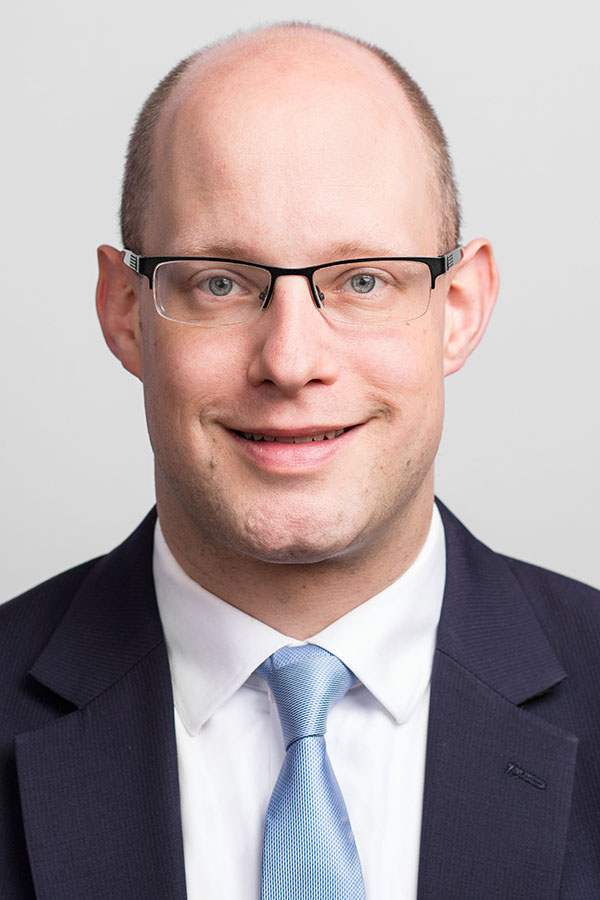 Joe Valenti
Director, Consumer Finance
Sarah Edelman
Director, Housing Policy