An Extraordinary Tale That Is All Too Ordinary
An Extraordinary Tale That Is All Too Ordinary
Jose Antonio Vargas's story is a reality for 11 million people in the United States, writes Angela Maria Kelley in The Hill.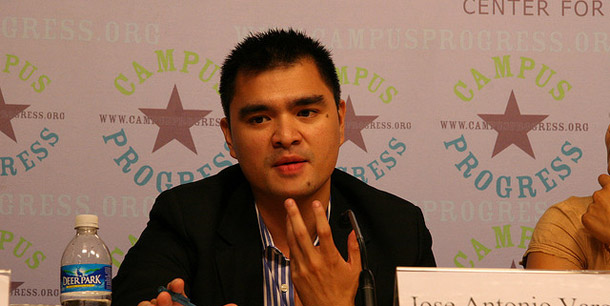 This was originally published in The Hill.
We've all lied at one point or another in our lives. We've all kept secrets. But last week Jose Antonio Vargas, the Pulitzer Prize-winning journalist at The Washington Post, came out with the mother of all secrets—a story at once unfathomable for most Americans but reality for 11 million people in the United States.

Vargas is an undocumented immigrant who at any time could be deported from the country he has called home since he was a boy.

Vargas's story reminds us that the American dream is still alive and well. His list of accomplishments is impressive, culminating in a shared Pulitzer Prize while at The Washington Post. Here is a man who has taken extraordinary risks, but managed extraordinary accomplishments. Yet he is not an isolated case. Vargas himself cites the four courageous DREAM Act students who walked 1,500 miles from Florida to Washington D.C. to raise awareness about the plight of undocumented students as influencing his own decision.
He arrived in our country from the Philippines at age 12, but did not find out about his status until he tried to get a driver's license—a normal occurrence for a 16-year-old boy. Once he learned about his lack of status, he faced an impossible choice. Would he persevere, pursue college and a career in the United States, or simply give up? What choice did he have really?

Reading Vargas's story I was struck most by his equanimity. Like most undocumented immigrants, he is neither angry at the U.S. government for his situation nor blames Congress for its inaction. Instead, he acknowledges his own transgressions, and accepts responsibility for them. What he wants (and I suspect this is true of most undocumented immigrants) is not a free pass but a chance to become an equal member of society.

Not all undocumented immigrants have won a Pulitzer Prize, but neither are they the criminals that opponents of reform tell us they are. In fact, they are among us—our coworkers, our children's friends, people we sit next to church or on the Metro. Most are hard-working people who, like immigrants for centuries before them, came here searching for a better life. Many of these people have been in the country for over a decade, set down roots, bought houses, and paid taxes.

So how can we achieve accountability and functionality in a system we all know is broken? Should we do more of the same? That isn't working. Should we pass sweeping state immigration enforcement laws like Arizona's harsh S.B. 1070? These laws come at a hefty price. To catch and deport 11 million undocumented immigrants would cost the United States $285 billion, money we do not have. States like Arizona are already feeling the pinch. Economic losses just from conference cancellations after the law's passage have cost the state hundreds of millions of dollars.

The smart answer is to allow undocumented immigrants to take responsibility for their actions, and to get right with the law. This process would have undocumented immigrants register, pay any back taxes and a fine, pass background checks, and learn English. Bringing 11 million people out of the shadows would increase U.S. gross domestic product, the broadest measure of growth in our economy, by a cumulative $1.5 trillion over ten years. That's a game-changer for our struggling economy. This process would also allow us to focus our national security resources more effectively.

Americans consistently support this approach. A recent Gallup poll found that two-thirds of Americans, including 57 percent of Republicans, support a tough but fair process of earned legalization. Restrictionists in Congress, though, ignore this reality, consistently blocking any chance at meaningful legislation.

Case in point: The failure to pass the DREAM Act, which would have granted legal status to people like Vargas who were brought here as children and who completed high school and some college or military service. It was narrowly defeated in the Senate in December, even after passing the House of Representatives.

Jose Antonio Vargas's story reminds us just how much work still needs to be done on immigration reform. We hope this Congress finds the courage to pass an actual solution for the nation's undocumented immigrants—to pass the newly reintroduced DREAM Act and Comprehensive Immigration Act of 2011—rather than pursue more empty enforcement actions.

Angela Maria Kelley is vice president for immigration policy and advocacy at American Progress.
This was originally published in The Hill.
The positions of American Progress, and our policy experts, are independent, and the findings and conclusions presented are those of American Progress alone. A full list of supporters is available here. American Progress would like to acknowledge the many generous supporters who make our work possible.
Authors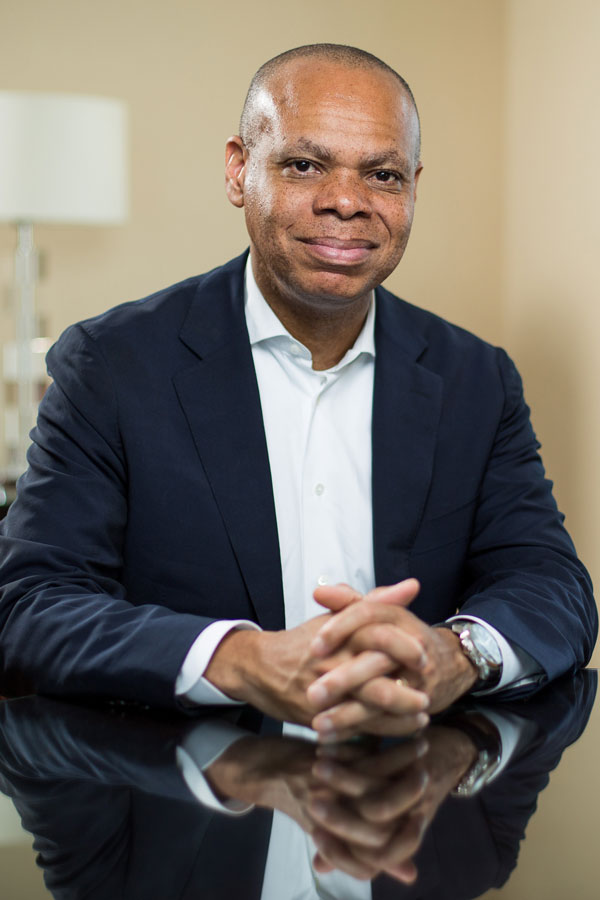 Angela Maria Kelley
Executive Director, Center for American Progress Action Fund; Senior Vice President, Center for American Progress