8 Ways the Trump Budget Threatens the Health and Safety of American Families
8 Ways the Trump Budget Threatens the Health and Safety of American Families
The Trump budget would endanger the health and safety of American families while giving tax cuts to millionaires.
This column contains a correction.
The American Health Care Act (AHCA), recently passed by the House of Representatives, would be a disaster for Americans' health care and result in an estimated 24 million more people being uninsured within 10 years. As if that weren't enough, the cuts proposed in President Donald Trump's budget pose a direct threat to the health and safety of American families.
At the same time, the Trump budget would give tax cuts to the wealthiest Americans, including the repeal of the taxes that help finance the Affordable Care Act (ACA). This budget particularly neglects the communities that swung Trump's way in the 2016 election. Wealthy residents in Trump's home of New York County would gain $2.2 billion per year from Trump's repeal of the ACA taxes on the wealthy. That is nearly four times more than the combined amount that would be gained by all Trump swing counties, defined as the 977 counties that saw the biggest swing toward Trump in the 2016 election relative to Mitt Romney's performance in the 2012 election.
Here are eight ways the Trump budget would harm the health and safety of American families.
State and congressional district data
Guts funding for Medicaid and repeals the Affordable Care Act
Building on the proposals in the AHCA, the Trump budget would radically restructure the financing system for the Medicaid program. By capping federal Medicaid funding on a per-person or per-state basis, the budget would massively cut federal Medicaid funding and result in tens of millions of people becoming uninsured. The most recent estimates indicate that the AHCA would take health insurance away from 24 million people, and the Trump budget would worsen this number. The Trump budget calls for cutting Medicaid by $610 billion over 10 years, in addition to the $839 billion cut under the AHCA—combined, a $1.4 trillion cut over 10 years. Comments by Office of Management and Budget Director Mick Mulvaney indicate that the administration intends to accomplish these cuts by tightening the AHCA's growth rates for the per capita caps and block grants. According to the Congressional Budget Office, Medicaid is currently expected to spend $650 billion in 2027 to cover 87 million people. Combined with the AHCA's cuts, this budget would cut 2027 federal Medicaid spending roughly in half. As a result, tens of millions of people would lose coverage.
Furthermore, these Medicaid cuts would undermine the program's enormous role in reducing health inequities for communities of color; 19 percent of nonelderly Medicaid beneficiaries are African Americans and 31 percent are Hispanic.
Estimates for coverage losses in the AHCA, including a breakdown between Medicaid and private insurance, are available for all congressional districts and states here. And the estimates for the Trump budget will be even worse.
The Trump budget's attack on the health care safety net does not stop with Medicaid—in addition, it targets the Children's Health Insurance Program (CHIP). Although it would extend CHIP funding for an additional two years, it simultaneously proposes significant cuts and harmful policy changes. On net, the budget would cut CHIP spending from fiscal year 2017 to fiscal year 2018 by about 20 percent.
Cuts taxes for the wealthy at the expense of health and safety 
President Trump's budget would repeal the taxes on the wealthy that help fund ACA health insurance coverage for millions of families. Two of the largest tax provisions that fund the ACA are the additional Medicare hospital insurance tax of 0.9 percent on salaries above $200,000—$250,000 for married couples filing jointly—and the 3.8 percent net investment income tax on combined capital gain, dividend, and interest income for households above those same income thresholds. The Congressional Budget Office estimated that repeal of those provisions together would cost nearly $300 billion over 10 years.
These tax cuts only benefit wealthy households. The bottom 80 percent of households get roughly zero benefit from either of these tax cuts, according to the nonpartisan Tax Policy Center. Meanwhile, the top 1 percent gets 77.1 percent of the benefit from repealing the additional Medicare hospital insurance tax and 90.2 percent of the benefit from repealing the net investment income tax.
Interestingly, these two ACA tax cuts are particularly beneficial to Trump's own New York County but much less so for the voters who made the biggest difference in electing him president. An analysis by the Center for American Progress using 2014 tax data finds that New York County residents would receive $2.2 billion from the repeal of these two taxes. But residents in the 977 counties that swung heavily for Trump—where his vote share outperformed Mitt Romney's in 2012 by at least 15 percentage points—altogether would only get a total of $582 million from these two tax cuts.
New York County gets nearly four times larger tax cut for the wealthy than the Trump swing counties combined. And this is not driven by population size. Since more people live in the Trump swing counties, the average tax cut per tax return filed in New York County is actually 68 times larger than the average tax cut in a Trump swing county. When viewed in the context of the benefits that Trump counties gain from the ACA—benefits that would be lost if the ACA were repealed—the Trump health care agenda is not a good deal for the financial well-being or health of Trump's supporters.
Cuts funding for lifesaving medical research
President Trump's budget would cut more than $7 billion from the National Institutes of Health (NIH), which is a roughly 22 percent cut from the strong funding level that Congress recently enacted for FY 2017 in the omnibus appropriations bill.
The NIH budget supports groundbreaking medical research across the country. The Cleveland Clinic, for example, is conducting NIH-funded research to improve understanding and treatment of asthma and to prevent children and teens from contracting diseases harming the nervous system. Ohio's 11th Congressional District, where the Cleveland Clinic is located, could lose roughly $68 million of annual NIH funding if the Trump budget cuts are evenly distributed across the country. The state of Ohio could lose a total of roughly $166 million annually. These estimates are available for all states and congressional districts here.
Furthermore, the Trump budget undermines additional public health research and disease prevention activities by cutting $1.4 billion from the Centers for Disease Control and Prevention (CDC) compared to FY 2016, including from domestic and global HIV/AIDS prevention.
Cuts protections for clean air and water
By cutting the U.S. Environmental Protection Agency's budget by approximately $2.6 billion, or a 31.4 percent cut, President Trump's budget would undermine vital protections for clean air and water. The proposed cuts would drastically reduce funding for toxic waste cleanup; eliminate programs to reduce children's exposure to lead; decimate funding for scientific research on air and water quality; and take environmental cops off the beat by slashing funding for polluter enforcement. The budget would even eliminate funding for a program to protect the nation's water supplies from potential terrorist threats, such as intentional contamination.
Levels funding for the Title X Family Planning Program
President Trump's budget would fund the Title X Family Planning Program at $286 million, which is level funding relative to FY 2016. Level funding fails to adequately support the approximately 2.5 million uninsured low-income women in need of affordable contraception and other preventive care, including Pap smears, sexually transmitted infection (STI) screening and testing, human papillomavirus (HPV) vaccines, and breast and cervical cancer screenings through Title X sites. Trump's budget shortchanges Title X by $451 million, or 61 percent, of the approximately $737 million required to provide health services to low-income women of reproductive age through the program nationwide. To make matters worse, President Trump recently signed a bill to roll back Obama-era protections on Title X providers, including Planned Parenthood, that offer abortion with nonfederal funds. Rescinding the regulation could weaken the Title X provider network, further reduce access to women's health care, and tie the hands of those working on the front lines to ensure access to vital health services. Trump also stigmatizes Planned Parenthood by becoming the first president to use the federal budget to prevent the women's health provider from participating in any programs funded by the U.S. Department of Health and Human Services.
The Title X Family Planning Program serves 4 million people each year, more than half of whom are women of color. Title X providers, including Planned Parenthood health centers, offer high-quality, affordable family planning and reproductive health care for women with and without insurance and low-income people. No one can be refused health services due to an inability to pay. Contraceptive services at Title X health centers prevented 904,000 unintended pregnancies in 2014, translating into 439,000 unplanned births and 326,000 abortions averted. Without publicly funded contraceptive clinics, the number of unintended pregnancies, unplanned births, and abortions each year in the United States would be 68 percent higher. In 2010, 72 percent of U.S. counties had at least one Title X health center. Title X is also a smart investment and saves the government money by supporting family planning. For every dollar spent on family planning, providers saved an average of $7.09 in Medicaid-related costs, adding up to net government savings of about $13.6 billion in 2010.
Puts workers in harm's way
President Trump's budget would cut the total number of workplace safety inspections funded by the U.S. Labor Department annually by 2,318 inspections as compared to FY 2016—a move that would prevent the agency from protecting workers when companies jeopardize their safety. And while President Trump claims to be an advocate for coal miners, his budget also cuts funding for coal mine safety inspections by $6 million relative to FY 2016 levels. Most American companies respect their employees and comply with the laws designed to keep workers safe. Yet 93 Americans, on average, are killed on the job every week. Moreover, Trump's budget zeros out $11 million in funding for safety grants used to train workers and employers on how to avoid and prevent accidents in industries at high risk for violations. Last year, these grants benefited autoworkers in Michigan, home care workers in New Mexico, construction workers in Florida, and agricultural workers in Iowa.
If implemented, these cuts could reverse the declining rate of worker deaths in the United States and unravel the advances of the Labor Department under the Obama administration, which almost tripled the amount of money collected for workers who were retaliated against for reporting safety violations. Indeed, under President Trump's budget, too many workers would be left to fend for themselves when lawbreaking employers violate their rights.
Cuts nutrition assistance for families, children, and elderly Americans
President Trump's budget would axe hundreds of billions of dollars over 10 years from critical nutrition assistance programs that help millions of families afford adequate and healthy food. This includes a 29 percent cut to the nation's largest nutrition assistance initiative, the Supplemental Nutrition Assistance Program (SNAP), which served more than 21 million households in 2016. If this cut is implemented by taking families off SNAP, then 1.4 million households would lose their benefit in 2018 alone.* And the cuts would grow to nearly 37 percent by 2027, which means that 5.8 million households per year would eventually lose their benefit.* These estimates are available for all states and congressional districts here.*
President Trump's budget would also severely cut federal funding for Meals on Wheels, which delivers meals to the homes of low-income seniors. The Trump budget would eliminate the Social Services Block Grant and the Community Development Block Grant, both of which provide support for Meals on Wheels, among other initiatives.
Trump's cruel cuts would mean greater hunger and food insecurity among families, children, and elderly Americans—with direct negative consequences on their health and well-being. In 2015, nearly 13 percent of American households experienced food insecurity—meaning that they did not have sufficient food for an active and healthy life—at some point during the year. Food insecurity and insufficiency can wreak havoc on families' physical, mental, and psychological health.
Nutrition assistance programs are already stretched thin: Nearly 4 in 5 participating families are unable to make SNAP's very modest benefits last beyond the first half of each month, leaving them vulnerable to hunger at the end of the month. For many such families with children, the school breakfast and lunch programs help SNAP benefits last longer and ensure that children do not go entirely without food when wages and SNAP are not enough. Trump's budget cuts would reduce the number of meals these programs can serve and weaken their ability to respond when families face emergencies such as job loss, jeopardizing the health and well-being of millions of struggling American families.
Cuts affordable housing
The proposed budget would cut $1.27 billion, or 67 percent, from the funding provided in FY 2016 for the U.S. Department of Housing and Urban Development (HUD) Public Housing Capital Fund, the main source of funding for the preservation of public housing. These funds are used to fix roofs and broken pipes, remediate lead and other hazards, and make necessary updates to aging structures. These cuts would make it nearly impossible to ensure that kids living in public housing grow up in a safe and healthy environment. There are already about 170,000 residents living in public housing units in need of major repairs.
The majority of the nation's public housing developments were built prior to 1970, at a time when the use of lead paint in dwellings was common. This stock requires significant rehabilitation in order to be safe, decent, and sustainable.
A $1.27 billion cut to the HUD Public Housing Capital Fund could mean that 212,000 units may not get the repairs they need. This calculation is based on the average cost of $6,000 for rehabilitating public housing units in 2016.
Conclusion
The damaging cuts proposed in President Trump's budget span many issue areas, and altogether, they pose a comprehensive threat to the health and safety of American families. Yet at the same time that this budget would make it harder for families to afford health care or put food on the table, it would cut taxes for millionaires. The American people deserve better: a budget that puts their health and safety first.
Thomas Huelskoetter is the policy analyst for the Health Policy team at the Center for American Progress. Harry Stein is the director of fiscal policy and Karla Walter is director of employment policy at the Center. Rachel West is an associate director for the Center's Poverty to Prosperity Program. Michela Zonta is a senior policy analyst for the Center's Housing and Consumer Finance Policy team. Jamila K. Taylor is a senior fellow at the Center. Alexandra Thornton is the senior director of tax policy and Alex Rowell and Ethan Gurwitz are research associates with the Center's Economic Policy team. Luke H. Bassett is the associate director of domestic energy and environment policy at the Center.
*Correction, August 11, 2017: Nutrition assistance estimates in this article as well as the spreadsheet "Nutrition assistance cut by state and congressional district" have been corrected to be based on Congressional Budget Office projections of SNAP enrollment between 2016 and 2027.
The positions of American Progress, and our policy experts, are independent, and the findings and conclusions presented are those of American Progress alone. A full list of supporters is available here. American Progress would like to acknowledge the many generous supporters who make our work possible.
Authors Thomas Huelskoetter
Policy Analyst
Harry Stein
Director, Fiscal Policy
Senior Director, Employment Policy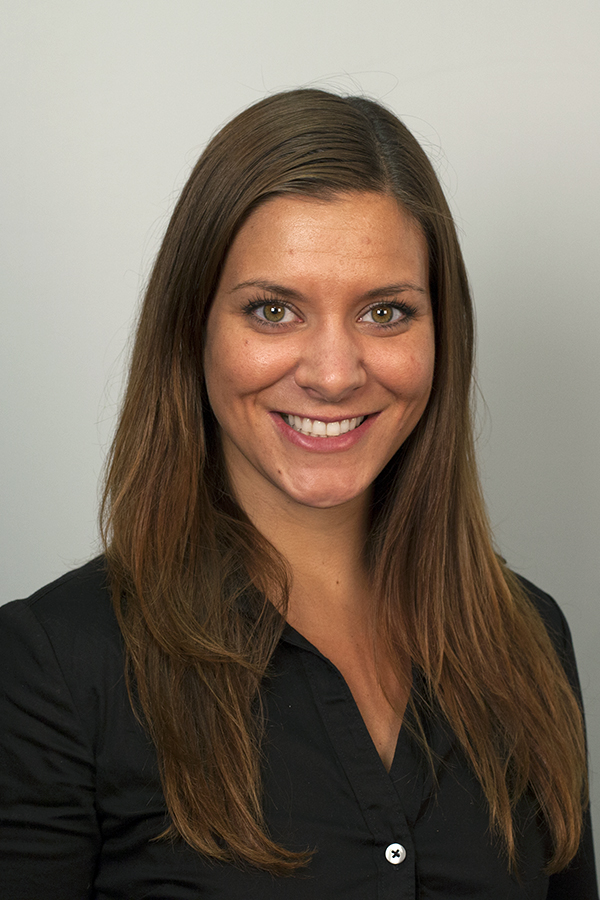 Rachel West
Director of Poverty Research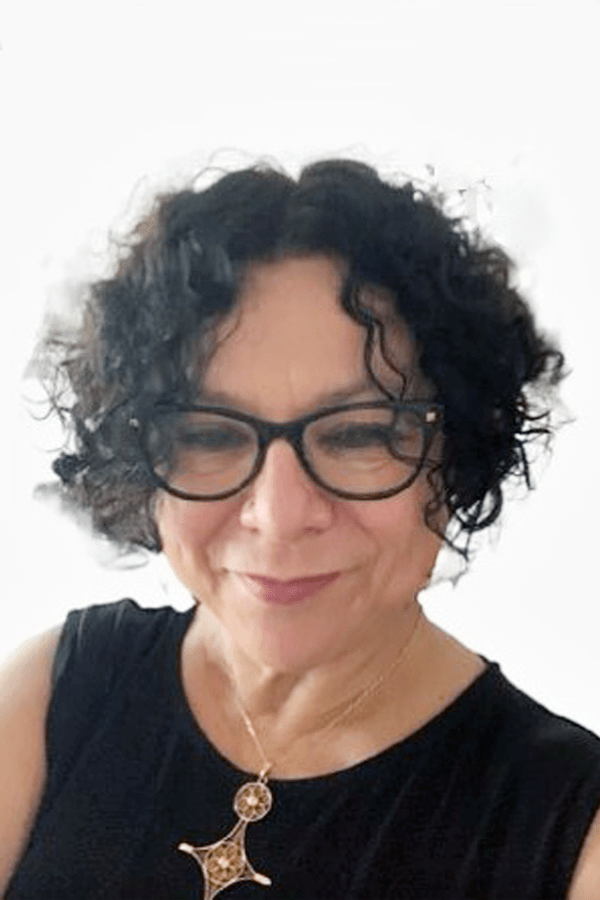 Senior Policy Analyst, Housing Policy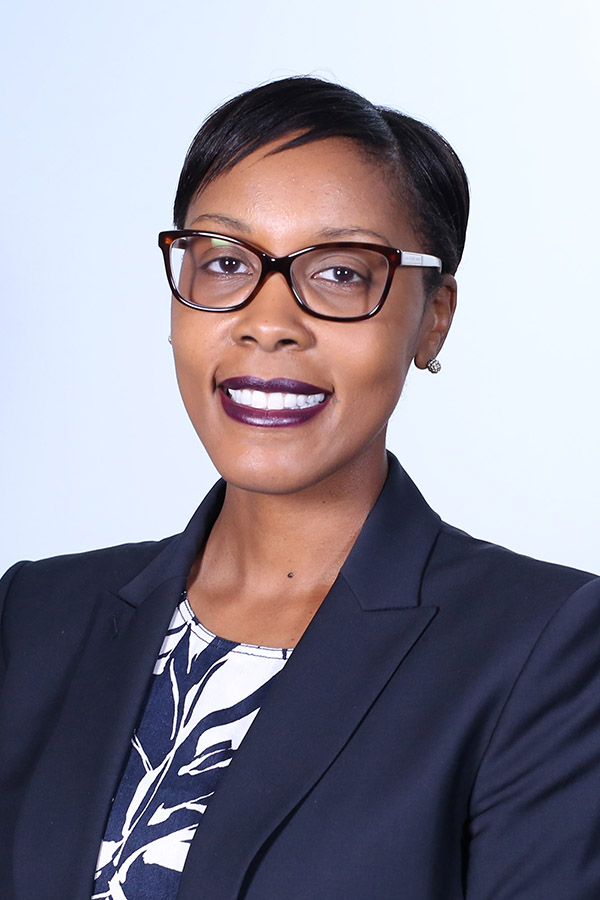 Jamila Taylor
Senior Fellow; Director, Women's Health and Rights Senior Director, Financial Regulation Alex Rowell
Policy Analyst Ethan Gurwitz
Policy Analyst Luke Bassett
Associate Director, Domestic Energy and Environment Policy