5 Challenges Trump Will Face in Asia
5 Challenges Trump Will Face in Asia
North Korea is not the only issue the president will have to address on his trip to Asia.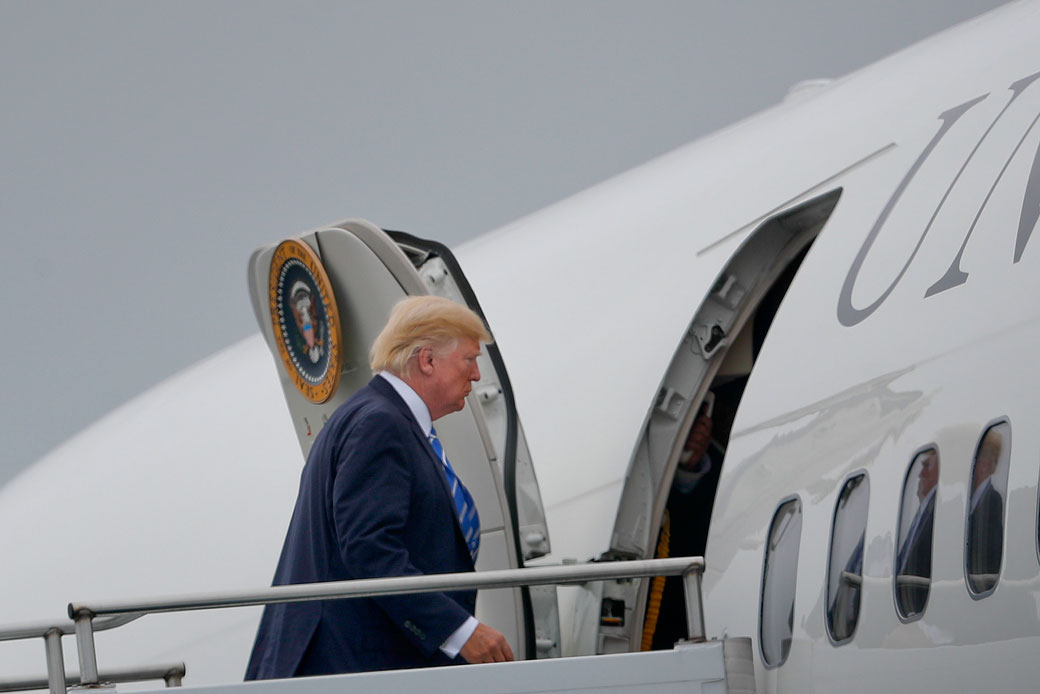 President Donald Trump departs on Friday for his first trip to Asia. He has a grueling 12-day itinerary ahead with stops in five countries that will test both his stamina and his team's ability to think strategically about the United States' role in the world's most dynamic region. To date, the Trump administration's Asia policy has been consumed by bungled attempts to counter North Korea's nuclear weapons program and ineffectual efforts to address the persistent U.S. trade imbalance with the region. Trump can scarcely claim a victory on the latter, and he has made the situation with North Korea even worse. Perhaps more importantly, Trump's lack of strategic vision for the United States' broader relationship with the region in the long term has sown great uncertainty about the U.S. commitment to building a regional order in Asia that is beneficial to the United States and its allies.
Why should this matter to ordinary Americans?
Asia is home to the world's largest economies, world's largest militaries, and thoroughly combustible historical enmities. Since World War II, deep U.S. engagement in the region has fostered regional stability, allowing the region to rise without major interstate conflict, which has benefitted the United States economically and strategically. Now, with Asia at the epicenter of global economic change, a strong U.S. presence remains essential for ensuring America's economic and security future.
Unfortunately, the United States' Asia policy is in disarray under Trump, and U.S. stock is plummeting in Asia. All of this is was entirely avoidable. When President Trump entered office, he inherited a robust U.S. presence in the region—the result of decades of bipartisan agreement on the contours of effective Asia policy, built on rock-solid alliances, deep multilateral engagement, eagerness for deeper economic ties, and support for human dignity. These are the necessary pillars of U.S. policy in the region—ones that Trump would be wise to champion on this trip.
While Trump will likely go into the trip focused solely on North Korea and making economic deals, these will be just two of the five major issues he will confront over the course of his trip.
North Korea
The threat posed by North Korea is serious and growing. As Kim Jong Un's nuclear and missile programs advance, there is an urgent need for the United States, along with allies and partners, to adopt a strong, steady policy to address the North Korean threat.
Unfortunately, President Trump is only worsening the crisis. He has undermined the U.S. alliance with South Korea by publicly criticizing the South Korean government and revealing deep divisions between his administration and Seoul that North Korea can take advantage of. Trump's hyperbolic rhetoric threatening war with North Korea is raising the chances of a miscalculation that could lead to an unnecessary war. Comments by Trump's national security adviser, Lt. Gen. H.R. McMaster, stating that Kim Jong Un cannot be deterred are not only irresponsible but are contradicted by decades of experience and reflect the kind of thinking that could lead to U.S. involvement in a catastrophic war.
On his first trip to the region, Trump's comments on North Korea will be watched closely, as will signs that the United States is taking real steps with allies and partners to pressure North Korea. In South Korea and Japan, the goal will be to stand side-by-side with allies and project a unified message about the strength of these alliances. In China, Trump will need to make clear, privately, that if China does not implement its promised steps to pressure North Korea, the United States will impose more secondary sanctions on Chinese financial institutions.
More broadly, Trump needs to use the trip as an opportunity to get U.S. allies and China on the same page about the path forward, which must include: de-escalating tensions by opening up a crisis channel of communication with North Korea; beginning a series of high-level diplomatic talks; and continuing to bolster deterrence capabilities and sanctions to raise the costs to North Korea of continuing along its current path.
China
While Trump has been singularly focused on North Korea, China's drive to reshape the regional order in ways that could harm U.S. interests remains the greatest long-term challenge for the United States and its allies in Asia. Prior to Trump's inauguration, there was widespread agreement in the United States that the new administration should take a more assertive approach directly with China and continue to deepen alliances and engagement in multilateral forums to push back against China, while continuing to forge a pragmatic relationship with Beijing in ways that benefit both countries and the region.
Unfortunately, even before inauguration day, Trump proved himself to be a paper tiger in his dealings with China: He needlessly created uncertainty about the United States' stance on the "One China" policy only to eventually accede to Chinese demands on Taiwan without any gains in return. Trump followed this episode with public fawning over President Xi Jinping, while Secretary of State Rex Tillerson journeyed to Beijing to parrot Chinese Communist Party talking points.
In contrast, China has positioned itself within Asia as the rational actor on North Korea, despite failing to implement the maximum pressure it promised. China has also presented the region with an overarching strategic economic vision, its "Belt and Road" initiative, that seeks to position China at the center of a pan-Asian order. While most countries in East, Southeast, and South Asia fear a Chinese-led order, Trump's moves so far—the withdrawal of the United States from the Trans-Pacific Partnership (TPP) trade deal, criticism of U.S. allies, and lackluster engagement—are seeding concerns in Asia about U.S. strategy, interest, and credibility in the region. In the face of seeming U.S. disinterest, many countries will have no choice but to lean toward China.
Trump needs to address these concerns and tell the region what the United States brings to the table beyond saber rattling on the Korean Peninsula. In China, Trump will need to bring some consistency and coherence to his China policy by finding the right balance between pressuring Beijing on challenges such as North Korea, trade, and the South China Sea and explaining how and where the United States and China should be working together. At the same time, with regional anxieties about a disengaged United States and an emergent China pervasive as they are, Trump's regional approach during the rest of the trip will be just as important for his China policy as what he does when he is in Beijing.
Economics
America's friends in Asia are unsurprisingly perplexed about the United States' approach to trade and economic engagement in the region. On the one hand, Trump has withdrawn the United States from the TPP trade deal and is looking to undo the U.S.-Korea Free Trade Agreement (KORUS), with the stated purpose of improving U.S. trade imbalances. But his and his congressional allies' domestic hawkish monetary and financial deregulation policies are likely to have significant negative effects on the U.S. trade deficit via exchange rate appreciation. Trump can scarcely expect to be taken seriously in asking other countries to open their markets and reduce trade-distorting subsidies when he is engaged in policies that work in precisely the opposite direction.
At the same time, his ham-fisted economic diplomacy is likely to fall flat. While trade deals should not have provisions that transfer significant power from democratic decision-makers to corporate investors, a one-off approach of bullying critical allies is not the way to achieve that goal. The U.S. and South Korea are both democracies and allies, and Trump should treat South Korea and the Korean people with the respect that a democratic ally deserves. What's more, Trump is entirely failing to prioritize the approaches that are actually necessary to level the playing field in trade, such as boosting worker bargaining power and promoting strong environmental enforcement.
Nor will Trump effectively achieve these goals by cutting the legs off of U.S. involvement in multilateral cooperation. The region is acting without the United States, continuing to integrate through a new 11-nation TPP and the Regional Comprehensive Economic Partnership agreement. While the United States may legitimately decide that it needs to structure its international economic relationships in a manner that is fairer to workers and the American public interest, it is without a doubt dangerous for significant regional economic integration to occur without U.S. interests and values represented in the process.
President Trump needs to show up in the region—and in particular at the Asia-Pacific Economic Cooperation summit in Vietnam—with a vision for how to achieve mutually beneficial economic engagement with Asia. The U.S. economy is deeply intertwined with Asia's, and despite Trump's bluster, he cannot turn back the tides of economics. Moreover, with more than 600 million people in its member countries, the Association of Southeast Asian Nations (ASEAN) is already an important export market and an essential partner in advancing America's strategic interests in the region.
Instead of his current scattershot, contradictory approach to domestic and international economics, America should offer a vision for how rebuilding the middle class in America can align with building a middle class in Asia. Establishing trade standards that raise the economic well-being of ordinary working people in both places is not only possible but smart. It will boost economic growth for all and make the region a far less difficult environment for U.S. businesses and the American workers they employ. In contrast, failure to strengthen the economic foundation upon which democracies thrive will make the region far more hospitable to those opposed to U.S. values and interests, imperiling U.S. economic interests and, even more dangerously, security and diplomatic partnerships.
Trump is unlikely to turn the ship around quickly, but he should start trying. Whatever he does on the upcoming trip, the president should make every effort to convince Asia that the vacuum created by misdirected U.S. economic policy will be ending.
Democracy and human rights
Trump must understand that his every move will be watched by individuals across the region, many of whom look to the United States for support in the advancement of human rights, rule of law, and dignity. For decades, these principles have been the bedrock of U.S. policy and have distinguished the United States from other actors, whose interests often do not account for the rights of individuals and the advancement of good governance.
This dynamic will be on full display when Trump interacts with a range of authoritarian Southeast Asian leaders. So far, Trump and his team have explicitly disowned values and human rights as a part of U.S. statecraft. This will damage long-term interests by alienating beleaguered Asian democrats, who look on as the United States unilaterally cedes its soft power. Trump welcomed Thailand's military dictator Prime Minister Prayut Chan-o-cha to the Oval Office this fall and has repeatedly praised the violent, deadly, and extralegal campaign against drug use being executed by Filipino President Rodrigo Duterte. And the Trump administration has done little other than issue public condemnations to attempt to stop Myanmar's military from carrying out a genocidal campaign against the Rohingya people—a humanitarian catastrophe.
While the United States must often engage with countries that do not respect human rights, such as U.S. allies Thailand and the Philippines, there is always a precarious balance to strike to ensure that the United States continues to uphold its values while simultaneously cooperating on issues that are crucial to U.S. national security. While U.S. ties with countries such as Thailand are undoubtedly stronger under Trump, they have recovered for many of the wrong reasons.
Trump must make clear on his trip that the United States will prioritize democracy, rule of law, and human rights in Asia. Beyond making public statements to that effect, he can do this by taking two steps on the trip: First, Trump should make clear in his meetings with ASEAN leaders that the region must urgently focus on protecting the Rohingya people, both by pressuring the Myanmar government to stop its violent campaign and by marshaling resources for humanitarian response; second, Trump should meet with members of civil society when he is in Southeast Asia to hear their concerns firsthand.
A Southeast Asia policy
Early into the Trump administration, Southeast Asian leaders were encouraged by the time and attention being paid to Southeast Asia: an early invitation for the 10 ASEAN foreign ministers to visit Washington, Vice President Mike Pence visiting the ASEAN Secretariat in Jakarta, and invitations for Southeast Asian leaders to visit the White House.
Nine months into Trump's presidency, the region is wondering what the administration's regional policy is beyond talking to Southeast Asian countries about North Korea. Moreover, President Trump's expected early departure from Manila and his absence from the East Asia Summit there is deepening fears that the Trump administration does not consider ASEAN to be at the center of the broader region's emerging architecture, a long-held tenet of U.S. policy.
Beyond showing up at the ASEAN meetings in Manila, Trump must answer two questions about U.S. policy in Southeast Asia. First, what is his administration's policy in regards to the South China Sea? The now regular freedom of navigation operations being conducted by the U.S. Department of Defense are a positive development, but the issue has not been met with presidential-level attention or a broader strategy to get China to curb its expansionist behavior.
And second, what is the U.S. economic engagement strategy for the ASEAN economic community? Ensuring that U.S. trade agreements and global economic engagement benefit workers and the middle class is essential. But complete U.S. withdrawal from regional economic engagement and a narrow focus on single-country trade deficits leaves key partners wondering whether the United States will continue to play the role of advancing a middle-class, democratic vision for this dynamic region.
Conclusion
Asia will be the world's most important region in the 21st century and perhaps beyond. It will not only be an epicenter of global economic power but also home to some of the greatest security challenges facing the United States—North Korea's nuclear program and China's growing regional ambitions. Trump's first trip to the region is an opportunity to get his administration's Asia policy back on track and climb out of the hole that he has dug for the United States in Asia over the past nine months.
Brian Harding is the director for East and Southeast Asia at the Center for American Progress. Michael H. Fuchs is a senior fellow for National Security and International Policy at the Center. Andy Green is the managing director for Economic Policy at the Center.
The positions of American Progress, and our policy experts, are independent, and the findings and conclusions presented are those of American Progress alone. A full list of supporters is available here. American Progress would like to acknowledge the many generous supporters who make our work possible.
Authors
Brian Harding
Director, East and Southeast Asia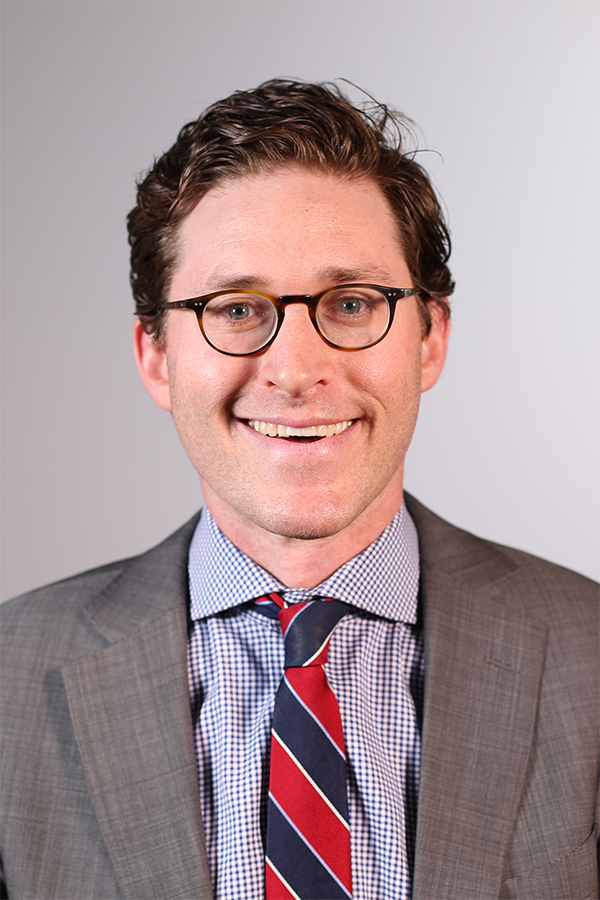 Michael Fuchs
Senior Fellow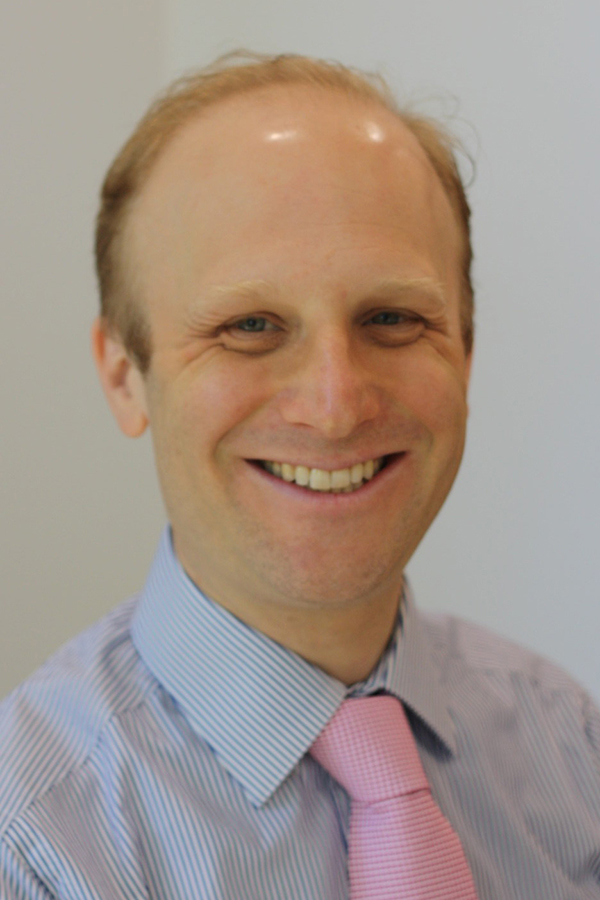 Andy Green
Senior Fellow