RELEASE: 20 Million Jobs in a Low-Carbon Economy
RELEASE: 20 Million Jobs in a Low-Carbon Economy
International pursuit of low-carbon policies has the potential to create 20 million jobs between now and 2020 in low-carbon energy in eight of the world's leading economies (including the United States, China, India, and the United Kingdom) argues a new report published today.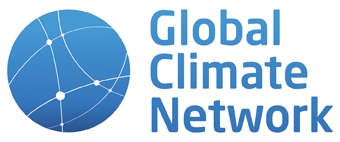 The report—"Low-Carbon Jobs in an Interconnected World"—comes from the Global Climate Network, a unique alliance of influential think tanks, including the Center for American Progress, that is coordinated by the Institute for Public Policy Research in London.
As world leaders prepare to travel to Copenhagen to join ongoing talks on cutting carbon emissions, the report warns that the potential benefits of action on climate change, leading to higher-skilled, more fully employed societies, could be lost if the debate continues to focus on the costs of action.
The report argues that if governments take positive and immediate action to expand low-carbon energy markets, the benefits in terms of job creation and the increased welfare that employment brings to economies will be felt worldwide.
· In India: Implementation of the Government's National Action Plan on Climate Change could create 10.5 million jobs in wind, solar, and biofuels.
· In China: Government wind, solar, and hydro power targets could lead to the creation of 6.79 million jobs.
· In the United States: Out of a possible 1.9 million extra low-carbon jobs, making, new U.S. and export markets in smart electricity meter technology alone could generate 416,000.
To create these job opportunities, the report calls for:
· Sufficient financing to ensure that a transition to low-carbon energy takes place across the globe and that workers are in a position to benefit
· "Low-carbon industrial strategies," or packages of government policy to stimulate low-carbon technology markets and create jobs to be introduced in all major economies to trigger a shift towards a low carbon economy
· Support for workers in high-carbon sectors who may lose out in a new carbon economy so they can remain in work while they retrain or to be given assistance to help them prepare for work in a low-carbon economy
John Podesta, President and CEO of the Center for American Progress, said:
"This report shows that the 93 heads of state meeting in Copenhagen don't have to make a choice between jumpstarting lagging economies and promoting a clean-energy policy. By transforming the global economy beyond dirty carbon energy, the Global Climate Network has shown that leaders can easily make the prudent choice to create millions of jobs in a new green and clean economy.'"
Professor Jiahua Pan of the Research Centre for Sustainable Development in Beijing said:
In China, the creation of large numbers of jobs—low or high carbon—is what matters at the current stage of large-scale industrialization and urbanization. But we have shown in our study that more jobs can be created through a comprehensive shift towards a low-carbon economy as opposed to continuing to develop as we currently are. As well as creating jobs through cleaner energy, energy efficiency, forestation, and a green lifestyle, this approach would also reduce carbon emissions substantially."
Andrew Pendleton, coordinator of the Global Climate Network and a senior fellow at the Institute for Public Policy Research in London said:
'The Copenhagen climate talks are focusing on the costs of action on climate change and yet if the eight governments of the countries featured in our study pushed ahead with strong policies to limit carbon emissions and invest in low-carbon energy, they would see very significant job creation and experience the social and economic benefits that go with it.'
Read full report here.
Notes to editors
1. Members of the Global Climate Network, including Professor Pan of RCSD in China and Andrew Light of CAP in the United States, are available for comment in Copenhagen and can be contacted via the numbers below.
2. "Low-Carbon Jobs in an Interconnected World" by the Global Climate Network will be published on Friday, December 11, 2009. Embargoed copies are available to journalists upon request from the Institute for Public Policy Research press office.
3. "A good climate for job creation," a high-level panel discussion at the Copenhagen climate talks, will take place to discuss the report's findings on Thursday, December 17m in the Bellona Room, Hall C7, Bella Center, Copenhagen. This event is supported by the Ashden Awards for Sustainable Energy.
4. The eight national studies conducted as part of this research suggest that 19.7 million new jobs could be created by 2020. This figure is the gross direct, indirect, and (in the case of India and Nigeria) induced job creation estimates in each of the national studies. Australia 10,000; China 6.79 million; Germany 360,600; India 10.5 million; Nigeria 670,000; South Africa 845,000; United Kingdom 70,000; United States 416,600.
5. The Global Climate Network is a collaboration of independent, influential and progressive research and policy organisations in countries key to tackling climate change. The Network is committed to addressing the constraints faced by sovereign governments in agreeing international action.
The Network's members are:
Institute for Public Policy Research, London, also acting as the secretariat for the Network: The United Kingdom's leading progressive think tank with a strong track record on research and policy.
Center for American Progress, USA
Research Centre for Sustainable Development, China
The Energy and Resources Institute, India
Wuppertal Institute for Climate, Environment and Energy, Germany
Vitae Civilis, Brazil
International Centre for Energy, Environment and Development, Nigeria
The Climate Institute, Australia
IMBEWU Sustainability Legal Specialists Pty Ltd, South Africa
Contact in United States
Suzi Emmerling, Press Aide, 202-481-8224 / semmerling@americanprogress.org
Contacts in London
Kelly O'Sullivan, Media Officer, +44 (0)20 7470 6125 / 0775 719 289 / k.osullivan@ippr.org
Tim Finch, Director of Strategic Communications, +44 (0)20 7470 6106 / +44 (0)7595 920 899 / t.finch@ippr.org
Contact in Copenhagen
David Nash, GCN secretariat, +44 (0)7889 092730 / d.nash@ippr.org
###