White Collar Perspectives on Workplace Issues
White Collar Perspectives on Workplace Issues
How Progressives Can Make the Case for Unions
Jim Grossfeld explains how—and why—progressives should promote unions.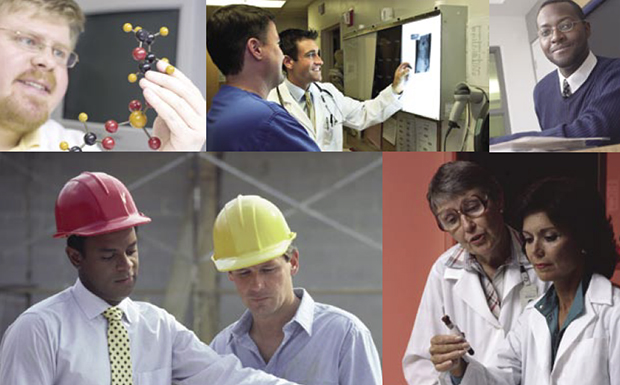 Today, experiences like the one described by Linda Foley are not the exception but the rule: Many well-educated Americans fail to appreciate the importance of unions in America's national life. Even those who describe themselves as liberal or progressive often see unions as a vehicle that promotes the interests of low-income workers with few skills, not people like themselves. Their attitude toward unions has not been of great concern to progressives — but it should be.
Abraham Lincoln once observed, "Capital is only the fruit of labor, and could never have existed if labor had not first existed." At a time when the United States has both the most productive workforce in the world but the most unequal distribution of wealth of any industrial nation, collective bargaining remains the single most effective mechanism for enabling workers to enjoy the "fruit" of their labor. In this respect, unions are fundamental to guaranteeing that America is more than a wealthy nation; but also an inclusive one whose prosperity is shared and whose economy reflects American values.
Today we understand that a robust labor movement is not the product of progressive social change, but a precondition for it. For this reason, progressives share an obligation to help organized labor make its case, not only to young women and men like those described by Linda Foley, but to the millions of other well-educated, highly skilled workers who immediately preceded them and are now reshaping our nation's economic and political life. Their support for the labor movement will not only determine whether more technical and professional workers choose to have unions; it can also help generate the political strength necessary to protect the right of millions of other workers to make that choice, too.
The Center for American Progress funded this study to explore how progressives can most effectively promote unions to those Americans. Through original focus group research and analysis of existing data this study identifies and assesses the attitudes and beliefs which have undermined support for unions in the past and continue to pose an obstacle to promoting unions among white collar workers now. Using this same approach, this study explores how, faced with the uncertainties of today's workplace, white collar workers may be receptive to a "new" union message — and how progressives can help present it.
However, this report does not only speak to the question of how progressives should promote unions; but why. As Linda Foley's remarks suggest, many progressives are woefully unaware of the essential role the labor movement plays in promoting democratic values. In response this study presents a discussion of why unions are needed…and why progressives need to help unions grow.
The positions of American Progress, and our policy experts, are independent, and the findings and conclusions presented are those of American Progress alone. A full list of supporters is available here. American Progress would like to acknowledge the many generous supporters who make our work possible.