Trump Vetting Extremist Judges to Fill Record Number of Empty Seats
Trump Vetting Extremist Judges to Fill Record Number of Empty Seats
The president already has 127 seats to fill on the federal courts, and his first nominees are conservative ideologues.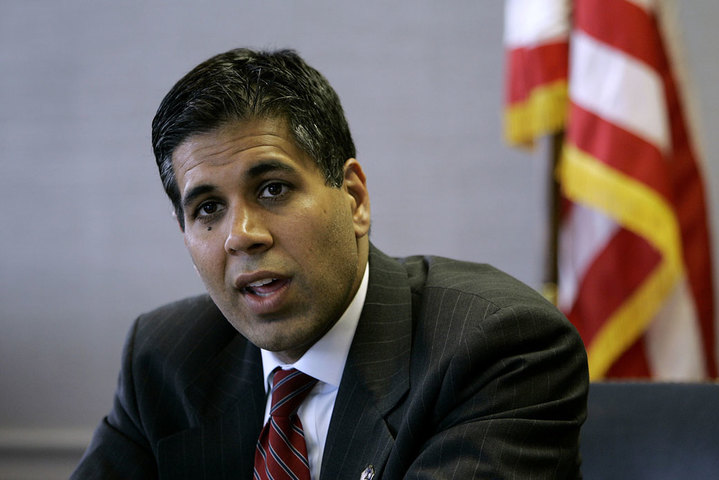 President Donald Trump has a chance to nominate 127 federal judges to seats that are now empty. This is an astounding number of vacancies—amounting to one-seventh of the total federal judiciary and more than twice the number of vacancies that President Barack Obama inherited. The White House is vetting nominees for courts around the country, including extremist nominees from Texas for the 5th U.S. Circuit Court of Appeals, which has four vacant seats.
Over the next four years, President Trump could dramatically re-shape the federal courts through judicial nominations. It is safe to assume that Senate Republicans will try to move more quickly on Trump's nominees now and in the future, starting by shoveling conservative jurists into the 127 current vacancies. As with the confirmation of Neil Gorsuch to the U.S. Supreme Court, Senate leaders could even change the rules to confirm more of Trump's nominees. Once federal judges begin retiring, Trump will have the chance to appoint even more judges.
The administration could quickly nominate judges to fill long-running vacancies on the 5th Circuit, including Judge Reed O'Connor, who entered nationwide injunctions against the Obama administration's guidance to schools on transgender students and a regulation prohibiting health care providers from discriminating against transgender patients. The administration certainly wasted little time nominating Judge Amul Thapar of Kentucky to the 6th U.S. Circuit Court of Appeals, which serves Kentucky, Michigan, Ohio, and Tennessee. The administration is working with senators to find nominees from other states.
Texas judge puts corporate economic rights above democracy
On Twitter last year, Texas Supreme Court Justice Don Willett mocked the idea of Trump nominating a Supreme Court justice, but he nevertheless found himself on the Trump campaign's list of 21 potential nominees for the high court. The administration is now vetting Justice Willett for a seat on the 5th Circuit, which serves Texas, Louisiana, and Mississippi.
Justice Willett would be a dangerous appointment to the federal bench, as he supports turning back the clock on important laws that protect workers and consumers. Willett wants to give unelected judges the power to make up so-called economic rights that are not in the Constitution and then have those rights trump democratically enacted laws.
The New Deal v. economic rights
As the Great Depression ravaged the United States, the president and Congress responded by passing legislation that protected workers and the poor. President Franklin Roosevelt's New Deal included a variety of measures to address the economic suffering that the country was experiencing, but the U.S Supreme Court—then controlled by a conservative majority—struck down many of these measures as unconstitutional, citing a 1905 Supreme Court case. In Lochner v. New York, the Court struck down a state's limit on the number of work hours for bakeries, claiming that such a limit violated a "freedom of contract" that does not appear in the Constitution. After a number of his legislative efforts were ruled unconstitutional, President Roosevelt threatened to increase the number of justices on the Court to produce a majority that would not strike down New Deal legislation. In response, the Court backed down from its unwritten support of economic rights.
Willett's judicial philosophy embraces the notion of using the courts to push a deregulatory agenda that benefits corporations such as insurance and oil companies. His view would give judges nearly unlimited power to strike down laws they feel are oppressing businesses.
In a 2015 opinion, Willett made clear that he thinks economic and property rights are more important than democracy. He argued the Constitution exists "not to exalt majority rule but to protect prepolitical rights that limit majority rule." Judges would, of course, define these rights. The dissents said this view would give courts broad power to override legislatures' decisions—even though Willet admits that "judges are lousy second-guessers of the other branches' economic judgments."
Willett's concurring opinion was issued with a ruling that struck down state regulations that protected consumers' health and safety by requiring 750 hours of cosmetology training for eyebrow threading. The Texas Supreme Court used a much broader approach than the U.S. Supreme Court, which would simply have asked if there was a rational basis for the law. The Texas Supreme Court created a new rule that judges should strike down laws they feel are "so burdensome as to be oppressive."
The opinion criticized the U.S. Supreme Court for valuing rights such as free speech over so-called economic rights. Willett included a page-and-a-half-long footnote to subtly argue for a return to the jurisprudence of the Lochner era, when the Court repeatedly struck down federal legislation that protected workers or consumers. The Court had ruled that there was a constitutional right for employees to enter into contracts without interference from the government. The Court struck down maximum-hour and minimum-wage laws and other New Deal statutes as violating employees' economic rights.
Willett's philosophy is more alarming because of his history of incorporating policy preferences into his rulings. For example, in a 2008 case involving fracking, he offered policy reasons to justify ruling that gas companies should not be held liable in lawsuits for trespassing. Justice Willett wrote, "Our fast-growing State confronts fast-growing energy needs, and Texas can ill afford its finite resources, or its law, to remain stuck in the ground. … Open-ended liability threatens to inflict grave and unmitigable harm, ensuring that much of our State's undeveloped energy supplies would stay that way—undeveloped."
A 2013 Center for American Progress column noted that Willett's recent election campaigns relied on hundreds of thousands of dollars from oil and gas companies. Many of his rulings have benefited fossil fuel interests and harmed workers or consumers.
Sen. Mitch McConnell's favorite judge
After refusing to consider President Obama's nominee for a seat on the 6th U.S. Circuit Court of Appeals, Senate Majority Leader Mitch McConnell (R-KY) suggested his friend, U.S. District Court Judge Amul Thapar for the same seat. Judge Thapar also appeared on Trump's Supreme Court list and was interviewed by the president for the seat now held by Justice Neil Gorsuch.
The Alliance for Justice, or AFJ, a progressive judicial advocacy group, assessed Judge Thapar's record and found a "troubling" tendency to erect barriers to accessing the courtroom. The AFJ report said, "Whether through inappropriate use of summary judgment, making it more difficult for attorneys to obtain attorney's fees, or using extraordinary procedural tools (like the abstention doctrine), his opinions demonstrate that he looks for reasons to dismiss potentially meritorious lawsuits."
Judge Thapar, for example, threw out a lawsuit from the family of a diabetic inmate who died within two days of his incarceration after medical staff ignored his condition. Judge Thapar ruled that the jail was entitled to immunity, but that ruling was appealed to the 6th Circuit, which unanimously overruled him. The 6th Circuit, in reversing Thapar's ruling, noted that—despite clear symptoms—the jail's nurse did not order insulin, contact a physician, and knowingly left guards to care for him without medical instructions or medical supervision. The court said the nurse's actions "were not reasonable within the bounds of standard nursing practice."
Big-money Michigan Supreme Court Justices headed to 6th Circuit?
Just this month, a judge on the 6th Circuit recently announced his retirement, which means that the Trump administration could nominate one of the two Michigan Supreme Court justices from Trump's Supreme Court list to fill the upcoming vacancy.
One potential nominee, Justice Joan Larsen, has little experience as a judge. She was appointed in September 2015 and reelected in 2016 with the help of $2 million from the Michigan Chamber of Commerce, a longtime spender on Michigan Supreme Court races and an opponent of campaign finance laws. Her campaign also received large contributions from big business political actions committees, or PACs, and members of the conservative DeVos family, which includes current U.S. Secretary of Education Betsy DeVos.
The other potential nominee, Michigan Supreme Court Justice Robert P. Young Jr., has raised nearly $3 million in his three election bids, and his campaigns were supported by millions in spending from PACs and the Republican Party. Justice Young wrote a controversial 2015 opinion that said public-employee unions had violated the state constitution by collecting "fair share" fees from employees. Justice Young somehow concluded that the fees were "taxes" under the law, although they were paid to unions, not to the state. A 2016 Center for American Progress report noted that Young's opinion in the case was "divorced from reality."
The potential to dramatically reshape the judiciary
The Senate and the Trump administration will move quickly to fill all of the empty seats on the federal courts. This means that voters would have a limited amount of time to weigh in with their senators. Democrats in the Senate could oppose or delay these nominees under Senate procedures, such as the requirement that Senators in the judge's state provide a "blue slip" approving the nominee.
The voters in Michigan, Texas, and other states should tell their senators what kind of judges they want on the bench in their states, as these judges will be in charge of interpreting crucial constitutional rights and the limits on government power. The administration's current crop of nominees suggests that Trump will nominate pro-corporate judges who will consistently rule against American workers and the environment.
Billy Corriher is the Deputy Director of Legal Progress at American Progress.
The positions of American Progress, and our policy experts, are independent, and the findings and conclusions presented are those of American Progress alone. A full list of supporters is available here. American Progress would like to acknowledge the many generous supporters who make our work possible.
Authors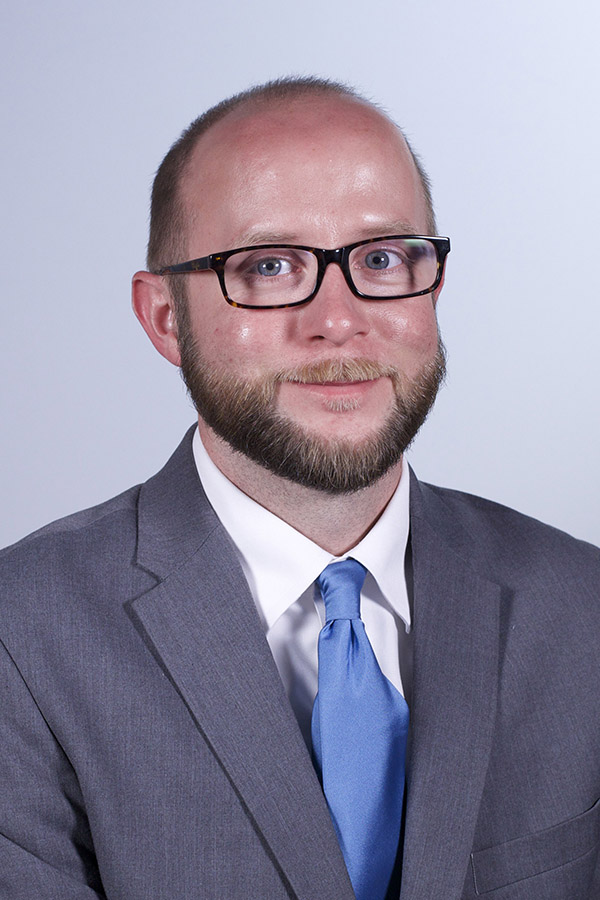 Billy Corriher
Deputy Director, Legal Progress