The Times' Frank Bruni, or How to Succeed in Journalism Without Really Caring (About Issues)
The Times' Frank Bruni, or How to Succeed in Journalism Without Really Caring (About Issues)
The newest columnist at The New York Times doesn't have much to say about substantive issues, writes Eric Alterman.
Part of a Series
New York Times editorial page editor Andrew Rosenthal announced the appointment of Frank Bruni to the august position of op-ed page columnist this week. The selling point for Bruni, whose last job was as the paper's restaurant critic, is that he is the paper's first openly gay op-ed columnist. Otherwise, neither Rosenthal nor Bruni appears to be able to explain the rationale for the choice. Rosenthal told New York Magazine that he expected "a sharp, opinionated look at a big event of the last week, from a different or unexpected angle, or a small event that was really important but everyone seems to have missed, or something entirely different." Bruni told Women's Wear Daily, "the Sunday column should be very clearly keyed to, and should very obviously stem from, something that occurred in the previous six days." The fact that the above descriptions could apply pretty much to just about any columnist writing about almost anything indicates that neither one appears to have given the matter of Bruni's subject matter much thought.
If I might be so bold as to offer a suggestion—or perhaps a caution—I would respectfully propose that Bruni stay the heck away from politics. During the period he covered the Bush presidential campaign and the early years of that administration, Bruni demonstrated almost perfectly how not to cover a presidential race and a new presidential administration. Indeed, if I were teaching a course on political coverage, one could use Bruni's Times coverage of George W. Bush—together with his campaign memoir—as examples of what every young reporter should take heed to avoid.
Shortly after the 2000 election, Richard Wolffe, then a reporter for the Financial Times, summed up what went wrong in the coverage. "The Gore press corps is about how they didn't like Gore, didn't trust him. … over here, [on the Bush press plane], we were writing only about the trivial stuff because he charmed the pants off us." The New York Times's Frank Bruni, however, did not think he or his colleagues were to blame. Rather, the trivial nature of his work was apparently the fault of the voters. "Modern politics wasn't just superficial because the politicians made it so," he argued. "It was superficial because the voters let it be."
For starters, in his 2001 campaign book, Ambling Through History, Bruni described the first presidential debate between Bush and Gore as a dispiriting debacle for Bush. He wrote:
By any objective analysis, Bush was at best mediocre in the first debate, in Boston. … in all of [the debates], he was vague. A stutter sometimes crept into his voice. An eerie blankness occasionally spread across his features. He made a few ridiculous statements. … I remember watching the first debate from one of the seats inside the auditorium and thinking that Bush was in the process of losing the presidency.
Funny, but the guy who covered that very same debate for The New York Times—a fellow by the name of "Frank Bruni"—wrote it up rather differently. Nothing at all appeared in his coverage about Bush's "ridiculous statements." Instead, Times readers got the following:
It was not enough for Vice President Al Gore to venture a crisp pronunciation of Milosevic, as in Slobodan, the Yugoslav president who refuses to be pried from power. … Mr. Gore had to go a step further, volunteering the name of Mr. Milosevic's challenger, Vojislav Kostunica. Then he had to go a step beyond that, noting that Serbia plus Montenegro equals Yugoslavia. … and as Mr. Gore loped effortlessly through the Balkans, barely able to suppress his self-satisfied grin, it became ever clearer that the point of all the thickets of consonants and proper nouns was not a geopolitical lesson. … it was more like oratorical intimidation, an unwavering effort to upstage and unnerve an opponent whose mind and mouth have never behaved in a similarly encyclopedic fashion.
So the problem with Al Gore was the fact that he could remember and correctly pronounce the names of world leaders with whom the United States had just been involved in war. This apparently offended Bruni and he thought his readers should share his offense—at least until he wrote a book about it.
Bush knew a good thing when he saw it. As a candidate, he put his arms around Bruni, whom he nicknamed "Panchito" Bruni, and cooed, "You know we love you." Later, Bush looked across a crowded room at Bruni and mouthed, "I love you, man." Bruni did not mention whether he told Bush that he loved him back, but in relationships as in literature, it is always better to show than to tell. Either way, Bush sure knew his man. Bruni went over to the Gore camp one day and found out, to his apparent horror, that Al Gore not only did not love him; he did not even bother to come up with a nonsensical nickname for the writer.
Gore, Bruni complained, "made no effort. His energies were channeled into his campaign trail remarks, so dense with knowledge, so showy with digressions. He sweated the big stuff and muffed the small stuff." To Bruni this was unforgiveable—the idea that a potential president thought it worthwhile to focus on issues rather than declaring his love for reporters—and Bruni more than made him pay for it.
Once the U.S. Supreme Court decided to hand the election to Bush, "Panchito" Bruni continued to treat the presidency as a sitcom he happened to enjoy, like "Friends" or "The Cosby Show." On a presidential trip to Mexico, for instance, Bruni professed to spy Bush's boots "peek[ing] out mischievously" from beneath his trousers. How do boots "peek" and why would such peeking imply mischievousness? Bruni did not bother to explain. But he sure liked the word. Upon meeting Tony Blair, Bush, Bruni wrote, "indulged a mischievous impulse" when he shouted out "Hello, Landslide!" to the British prime minister. Despite the fact that Blair had actually won his election in a landslide, Bruni explained Bush's comment as "an irreverent, towel-snapping one at that-to Mr. Blair's recent re-election, and it recalled the playful dynamic … when he cracked during a news conference that he and Mr. Blair liked the same brand of toothpaste."
Towel snapping? Toothpaste? Really, one is hard-pressed to know what to make of Bruni's junior-high-level journalism (and maturity) in covering a presidential trip except for the fact that this is the kind of writing that apparently qualifies one for a spot on the op-ed page.
Frequently, Bruni sounded like a man who had fallen in love with someone he knew lacked the qualities he wished for him, but could not allow himself to admit that he had been so wrong for so long. The solution to this problem appeared to be to offer extraordinary praise for the most ordinary acts on the pretense that expectations were so low that anything beyond disaster might be successfully masqueraded as genuine triumph.
When Bush met Russian leader Vladimir Putin, for instance (and later professed to have seen into his soul), Bruni still felt compelled to celebrate the apparently amazing fact that Bush refrained from drooling all over himself at a state dinner. "Rarely," Bruni wrote of Bush and Putin, "have the two nations' leaders so surpassed the limited expectations of their meeting." Nowhere, however, did the reporter bother to explain how rarely, whose expectations, how limited, or how limited by whom to what.
Not long ago, the Times editors and publisher embarrassed themselves by offering a column to the conservative apparatchik William Kristol, whose brief tenure on the page turned out to be a predictably unmitigated disaster. Given the deep affection that Bruni consistently demonstrated for Bush, one sees potential for Bruni to perform in a similarly awful fashion. But this is actually unlikely. True, Bush was a hard-line conservative, and Bruni loved him. But his affection was laced with a profound lack of interest—one might fairly call it contempt—for the issues upon which Bush took up a position. How else to explain an author of a book on a presidential race that contained barely a word about health care, Social Security, tax cuts, the Middle East conflict, missile defense, or, heaven forbid, global warming. In Bruni's book, readers learned precisely how many seconds the Bushes danced at each of the inaugural balls, but precious little that would prepare us to understand what the president might be doing the next day when he went to work.
It's certainly possible that, while covering the Vatican and then working as food critic, Bruni has found a new respect for the substance of politics rather than as an outlet for his own emotional attachments and resentments. Then again, perhaps, as with the Kristol debacle, the Times is again demonstrating that it simply does not care about the quality of its columnists anymore. What was once considered the most influential space in American journalism has become nothing more than a marketing tool in a journalistic world where personality trumps issues and journalistic integrity turns out to be an impediment to professional success.
Eric Alterman is a Senior Fellow at the Center for American Progress and a Distinguished Professor of English at Brooklyn College and the CUNY Graduate School of Journalism. He is also a columnist for The Nation, The Forward, and The Daily Beast. His newest book is Kabuki Democracy: The System vs. Barack Obama. Portions of this column were drawn from his 2003 book, What Liberal Media? The Truth about Bias and the News, where sources can be found for all quotations employed.
The positions of American Progress, and our policy experts, are independent, and the findings and conclusions presented are those of American Progress alone. A full list of supporters is available here. American Progress would like to acknowledge the many generous supporters who make our work possible.
Authors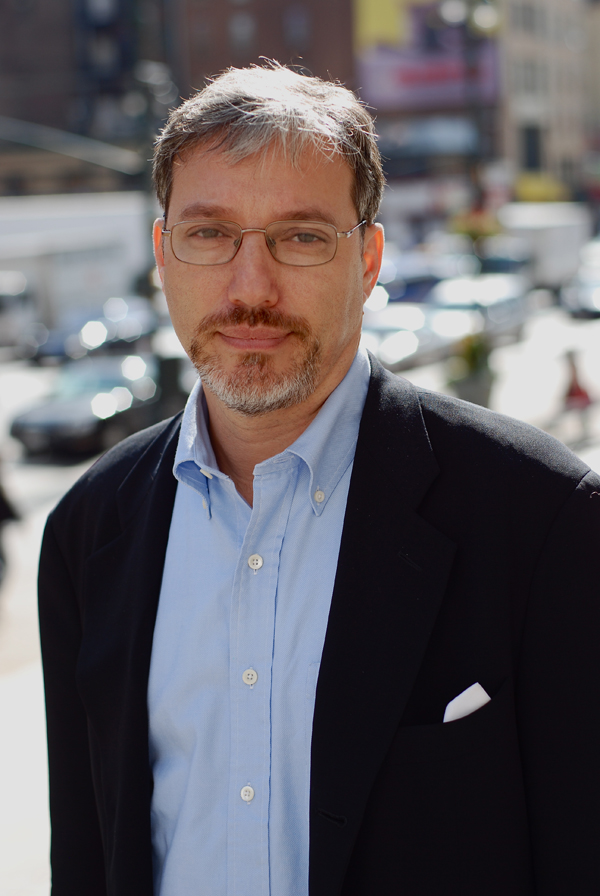 Eric Alterman
Senior Fellow
Explore The Series
Previous
David Mamet, My Hero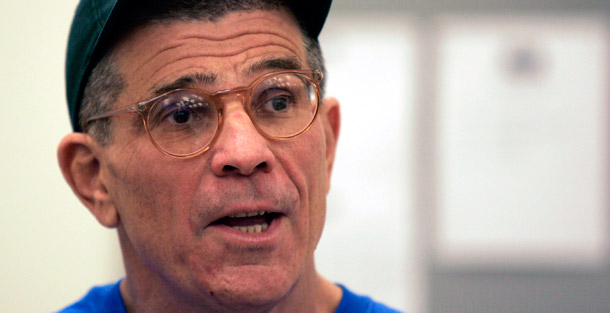 Next
Fox: Crazy Like…Ailes?