The Murdoch Empire's Heart of Darkness
The Murdoch Empire's Heart of Darkness
We're just now getting a glimpse into how corrupt Rupert Murdoch's operations were, says Eric Alterman.
Part of a Series
Back in April I wrote in The Nation that, journalistically speaking, Rupert Murdoch was "an enabler and purveyor of lies, hatred and criminal activity in the service of his ideological, financial and personal interests. A man like this deserves to be shunned, à la Bernie Madoff or Mel Gibson. That he is celebrated as some sort of hero by people who need not worry about their reputations tells you almost all you need to know about the insanity that grips our benighted political culture."
I tried to make the same point upon receiving this year's Mirror Award for Best Digital Commentary at the Plaza Hotel last month where I argued that to treat Fox News (and other Murdoch properties) as simple, legitimate news organizations was to invite the pollution they introduced into the media ecosystem.
Of course I knew, like most people who follow Murdoch closely, that his properties in the United Kingdom were part of a phone-tapping scandal. The New York Times Magazine ran a cover story on September 1, 2010, that turned out to be only the tip of the proverbial iceberg, and Nick Davies of The Guardian has been covering the story relentlessly—almost a feat that puts him in a historical category with the likes of Woodward and Bernstein in their lonely quest to discover the truth about the criminal operations emanating from Richard Nixon's White House.
But like almost everyone on the planet who was themselves not directly involved with the wiretapping, blackmailing, obstruction of justice, and corruption of both law enforcement and the political process in which Murdoch employees and acolytes so regularly engaged, I never imagined just how black the heart of this operation was. Read through the coverage in The New York Times, which has been quite good; The Guardian, which has led the pack and kept this story alive; or The Columbia Journalism Review, which done a nice job collating it all. Pick any aspect of the scandal you like: the hacking of the missing child's phone and the false hope given when the messages were deleted or the hacking of the phones of 9/11 victims.
Our collective jaw has dropped any number of times. Personally, mine dropped the lowest when I read that Nick Davies and David Leigh of The Guardian reported that both The Sunday Times of London and The Sun "repeatedly targeted the former prime minister Gordon Brown, attempting to access his voice mail and obtaining information from his bank account, his legal file as well as his family's medical records. There is also evidence that a private investigator used a serving police officer to trawl the police national computer for information about him."
The Guardian reporters also found that in 2006, before The Sun broke the news, Brown's infant child, Fraser, had been struck by cystic fibrosis. A former employee of Brown's told Britain's Channel 4 News that Brown and his wife had been "contacted by Rebekah Brooks [editor of The Sun at the time and now News International chief executive] who told the Browns that they [The Sun] had information that Fraser has cystic fibrosis, which was a matter that they were just getting their heads around at the time and kind of dealing with. And you've got to remember that this was just after they'd suffered a bereavement with (their daughter) Jennifer. They didn't know how Rebekah came across this information, and now what's come to light it was obtained by what appear to be illegal methods."
Now consider the manner in which Murdoch is treated here in the United States. When The New York Times Magazine printed its initial (and extremely convincing) expose of the wiretapping of the royals, the story was treated as little more than part of a Times vendetta against Murdoch or at least as just one salvo in an old-fashioned newspaper war. It did not hurt his reputation at all.
Neither has his destruction of once-proud papers like The New York Post—which appears to be involved in its own mini-by-Murdoch-standards scandal. Its alleged "scoop" on Dominique Strauss-Kahn's accuser being a prostitute with the blessing of the local Hotel Worker's Union is falling apart, and the paper is being sued by the accused.
Meanwhile, the Murdoch-owned Wall Street Journal, which once could have been expected to be all over this story, has hardly done it justice. And Fox News has hardly mentioned it at all, which is a kind of blessing since they would undoubtedly get the story wrong and find a way to blame Barack Obama for it if they had.
Given all that we know now about Murdoch—how his employees have purposely sought to undermine our own standards of both comity and accuracy in journalism, as well as his willingness to use Fox and his other properties as weapons against his political enemies—Politico's recent attack after attack on the tax status of Media Matters, columns like this one by The New York Times' Roger Cohen, and this one by The Daily Beast's (and formerly, The Washington Post's) Howard Kurtz remain a real mystery to me.
Would Cohen defend Mel Gibson? Would Kurtz go to the mat for Bernie Madoff? Does owning a media empire exempt you from the fundamental laws of human decency as well as journalistic responsibility?
Former New York Gov. Elliot Spitzer insists that the News Corp. case presents a pretty simple test for Attorney General Eric Holder: If the department fails to open an immediate investigation into News Corp.'s violations of the Foreign Corrupt Practices Act, there will have been a major breach of enforcement at the Justice Department—a move seconded in no uncertain terms by the CAP Action Fund's Think Progress website.
I am unqualified to rule on the legal responsibility of Murdoch's U.S. subsidiaries. But the fact that Murdoch and company have long been running a massive operation that has been, metaphorically speaking, criminally negligent when it comes to reporting the truth is all but unarguable. The damage it has done to American politics may be beyond repair. But it can at least be minimized once we open our eyes to actual means by which this ongoing subversion has taken place.
Eric Alterman is a Senior Fellow at the Center for American Progress and a Distinguished Professor of English at Brooklyn College and the CUNY Graduate School of Journalism. He is also a columnist for The Nation, The Forward, and The Daily Beast. His newest book is Kabuki Democracy: The System vs. Barack Obama. This column won the 2011 Mirror Award for Best Digital Commentary.
The positions of American Progress, and our policy experts, are independent, and the findings and conclusions presented are those of American Progress alone. A full list of supporters is available here. American Progress would like to acknowledge the many generous supporters who make our work possible.
Authors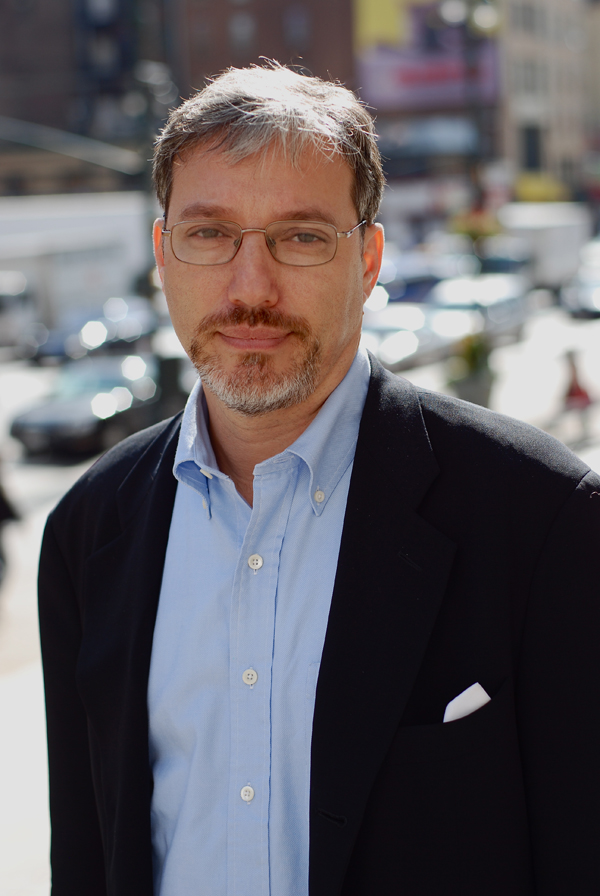 Eric Alterman
Senior Fellow
Explore The Series
Previous
The Underlying Nonsense in David Brooks's Lament
The Underlying Nonsense in David Brooks's Lament
Next
Rupert, We Hardly Knew Ye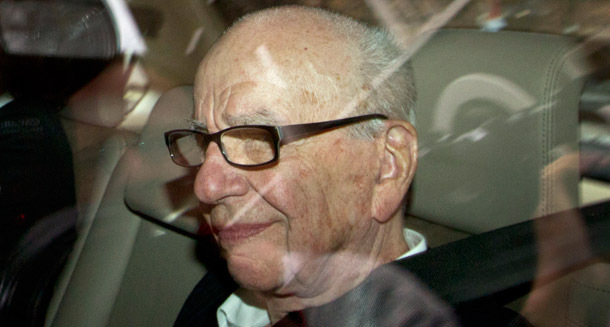 Rupert, We Hardly Knew Ye