Inventing the News for Fun and Profit…
Inventing the News for Fun and Profit…
Bush's War on the Press, Part III
Part three in a series from Eric Alterman on the legacy of the Bush administration's war on the press.
Part of a Series
This column is part three in a series on the legacy of the Bush administration's war on the press. Read part I and part II.
In a May 2008 "Think Again" column, we addressed a coordinated Pentagon propaganda initiative, wherein the Bush administration trained retired military officers to repeat well-honed talking points during interviews with the press, who presented them as objective analysts. We focused on the revelations, which came out in a report by The New York Times' David Barstow, as well as the total blackout of the issue by guilty television networks.
Seven months later, the blackout remains, although virtually nothing has changed. Barstow followed up with another deeply reported piece this week, which focuses on former General Barry McCaffrey's myriad ties to private defense contractors that remain undisclosed while he opines for policies that favor their weapons on NBC (which is itself owned by the weapons contractor General Electric).
NBC still doesn't find any of these ties worthy of indicating on the air, nor have they mentioned McCaffrey's involvement in direct propaganda training from the Pentagon—and they've had plenty of opportunities to correct the record. Last Thursday, for example, McCaffrey was talking with Brian Williams on NBC Nightly News about U.S. military policy in Afghanistan. He also discussed Iraq on NBC earlier that day, and made appearances on September 6 and 9 to talk about Afghanistan. He was identified only as a retired general and "military analyst." Williams did address the situation once on his blog, where he wrote only of his "close friendship" with McCaffrey and assured readers that the general was a "passionate patriot"—as if this somehow excused his clear conflicts of interest.
All administrations attempt to manipulate the media, but the Bush administration may be in a class by itself. And many in the media have be so focused on their own troubles—whether financial or competitive—that they've been unable even to recognize the problem, much less combat it.
The Bush administration's manipulation attempts could hardly have been more obvious if they took out ads on Craigslist. They even went so far as to produce "news" segments that too often were broadcast by irresponsible local news outlets. The administration invested untold millions producing what they called "video news releases"—taped, edited packages that sold a particular administration line within the theater of actual news reporting. There would be a reporter with a microphone who would tell a story in a seemingly objective way, and the spots never mentioned that the "reporter" actually worked for the government.
Many local television stations ran packages from "reporter Karen Ryan," for example. Ryan touted the benefits of Bush administration initiatives such as the Medicare Part D extension and No Child Left Behind, always signing off only with "In Washington, I'm Karen Ryan, reporting." Her "report" about Part D was seen on 40 different television stations across the country in less than a month, and none of them disclosed that the spots were paid for by the Department of Health and Human Services.
Of course, the main selling job for the administration was its catastrophic war in Iraq. The New York Times revealed in 2005 that the State Department produced fake news packages about the war, aviation security, and international farming. The spot about the Iraq war featured a jubilant Iraqi-American telling a camera crew in Kansas City: "Thank you, Bush. Thank you, U.S.A."
In addition, the U.S.-funded Iraqi National Congress frequently placed false news items about the threat posed by Saddam Hussein. INC boasted in a letter to Congress in 2002 that 108 articles appeared in newspapers, news agencies, and magazines in the United States, Britain, and Australia based on information peddled by INC.
The administration also paid off members of the media to hold the administration line. I detailed in "Bush's War on the Press" the payments made to pundits Armstrong Williams ($240,000), Maggie Gallagher ($21,000), and Michael McManus ($10,000) to tout various domestic initiatives.
Most famously, the administration purposely indulged Jeff Gannon, a.k.a. former gay prostitute James Guckert, who was employed by a phony news agency run by Republican operatives. Gannon was frequently called upon by White House press secretary Scott McClellan with the words "Go ahead, Jeff," which always signaled that the press corps could be getting into an area that might embarrass the White House—or that they could be near discovering a nugget of genuine news. Gannon's oeuvre included such classics as "Kerry Could Become First Gay President."
As James Pinkerton, an official in both the Reagan and Bush I White Houses, and aide to Mike Huckabee's presidential campaign, would admit, the degree of clearance Gannon enjoyed in this security atmosphere must have required "an incredible amount of intervention from somebody high up in the White House." It had to be "conscious" that "some investigation should proceed, and they should find that out." This was how deep the denial was inside the mainstream with regard to the manner in which they allowed themselves to be used.
Washington Post media cop Howard Kurtz saw the culprit in the L'Affaire Gannon/Gucker as "these liberal bloggers, [who] have started investigating [Gannon's] personal life in an effort to discredit him." As any mobster worth his proverbial salt can tell you, when you get the cops doing your job for you, well, your work is done. You might as well sit home with the kids and relax.
Obama's first job is certainly fixing the economy; job two, I'm guessing, is ending Bush's folly in Iraq. But somewhere near the top of the list must be establishing a new, more productive relationship with the media, as well as with the First Amendment and the Constitution itself. Perhaps journalists, too, will again find the inner strength and self-confidence to send the shills and flacks of the Bush industry packing. With the resignation of Alan Colmes, Hannity's designated liberal/punching bag, I hear there may be openings at Fox News…
Eric Alterman is a Senior Fellow at the Center for American Progress and a Distinguished Professor of English at Brooklyn College, and a professor of journalism at the CUNY Graduate School of Journalism. His blog, "Altercation," appears at http://www.mediamatters.org/altercation. His seventh book, Why We're Liberals: A Political Handbook for Post-Bush America, was recently published by Viking.
George Zornick is a freelance writer in New York.
The positions of American Progress, and our policy experts, are independent, and the findings and conclusions presented are those of American Progress alone. A full list of supporters is available here. American Progress would like to acknowledge the many generous supporters who make our work possible.
Authors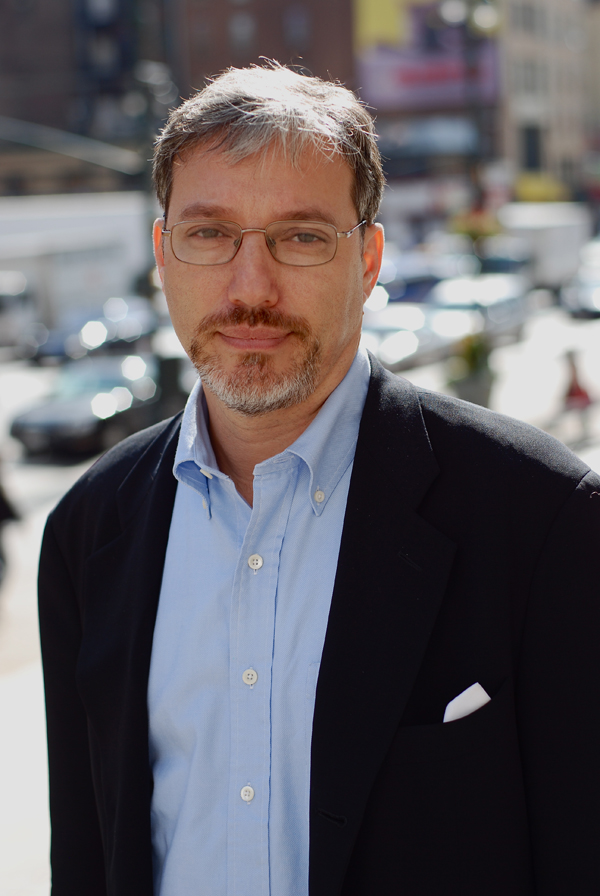 Eric Alterman
Senior Fellow
Explore The Series
Previous
The Bush Legacy: War on the Press, Continued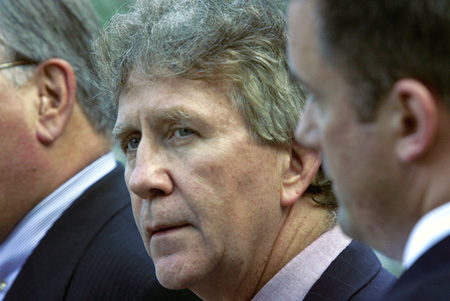 The Bush Legacy: War on the Press, Continued
Next
War on War (and More)