The Top 10 Things You Should Know About Pennsylvania's Demographic Changes and Immigration Politics
The Top 10 Things You Should Know About Pennsylvania's Demographic Changes and Immigration Politics
Vanessa Cárdenas and Angela Maria Kelley examine how Pennsylvania's growing communities of color and immigrants are impacting the state's economy and electorate in advance of the April 24 primary.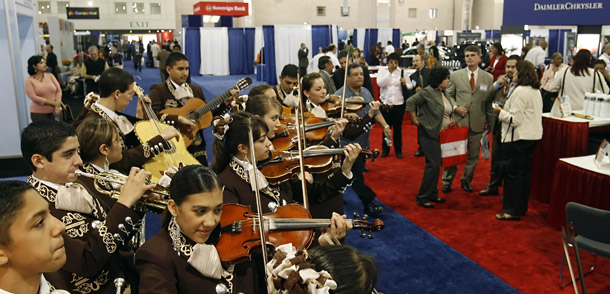 In advance of Pennsylvania's Republican primary tomorrow, here are 10 important facts about immigrants and people of color in the state that display their significant economic, cultural, and electoral power.
1. Hispanics and Asians are driving Pennsylvania's population growth. The Hispanic share of Pennsylvania's population nearly tripled between 1990 and 2010, growing from 2 percent in 1990 to 5.7 percent in 2010. The Asian share of the population grew at a similar pace, increasing from 1.1 percent in 1990 to 2.8 percent in 2010.
2. Immigrants are a growing part of Pennsylvania's electorate. In 2010, 49.5 percent of immigrants in Pennsylvania were naturalized U.S. citizens—meaning they are eligible to vote.
3. Among this electorate, there are 289,000 eligible Hispanic voters in Pennsylvania. The state now has the 10th largest Hispanic eligible-voter population nationally.
4. Latino and Asian entrepreneurs and consumers are helping Pennsylvania's economy grow. The 2010 purchasing power of Pennsylvania's Latinos totaled $14.2 billion. Asian buying power in the state totaled $12.2 billion.
5. Immigrants are essential to Pennsylvania's workforce and economy. Between 2000 and 2006, immigrants accounted for nearly three-quarters of labor-force growth in Philadelphia, according to the Brookings Institution.
6. In Pennsylvania, immigrants excel academically and contribute to the economy as students. In 2010 State College, Pennsylvania had one of the nation's highest proportions of foreign-born residents with science and engineering degrees, at 56 percent. Between 2000 and 2009 the number of immigrants in Pennsylvania with a college degree increased by 46.6 percent, according the Migration Policy Institute.
7. Unauthorized immigrants significantly contribute to Pennsylvania's economy and workforce. If all unauthorized immigrants were removed from Pennsylvania, the state would lose $5.3 billion in economic activity and approximately 27,718 jobs, according to the Perryman Group.
8. Undocumented immigrants pay state and local taxes in Pennsylvania. In 2010 undocumented immigrants paid $135 million in state and local taxes, according the Institute for Taxation and Economic Policy.
9. Even as immigrants make significant contributions to Pennsylvania's economy, the state is no stranger to anti-immigrant ordinances. The city of Hazelton, Pennsylvania sparked a national wave of anti-immigrant ordinances in 2006 when it outlawed renting to unauthorized immigrants and sought to deny business permits to employers that hire unauthorized immigrants. The law ignited a firestorm of criticism, and was put on hold by a district court and the Third Circuit of Appeals. More recently, the Supreme Court has ordered the lower courts to reconsider the case, and the fate of the law is still unknown.
10. The ACLU and the NAACP are currently challenging Pennsylvania's strict voter ID law that passed earlier this year. The law threatens to disenfranchise the 700,000 Pennsylvanians who currently lack photo ID, and voters of color are at especially high risk. A nationwide study by the Brennan Center found that 25 percent of voting-age African Americans lacked a valid photo ID in 2006, compared to 11 percent of all eligible American citizens.
Vanessa Cárdenas is Director of Progress 2050 and Angela Maria Kelley is Vice President for Immigration Policy and Advocacy at the Center for American Progress.
The positions of American Progress, and our policy experts, are independent, and the findings and conclusions presented are those of American Progress alone. A full list of supporters is available here. American Progress would like to acknowledge the many generous supporters who make our work possible.
Authors Vanessa Cárdenas
Vice President, Progress 2050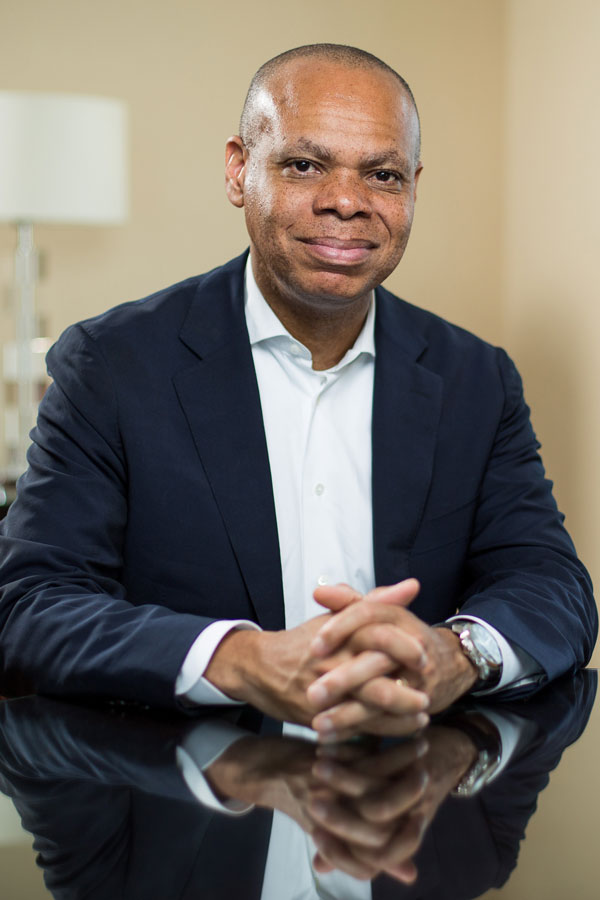 Angela Maria Kelley
Executive Director, Center for American Progress Action Fund; Senior Vice President, Center for American Progress