The Top 10 Things You Should Know About Florida's Latinos and Immigrants
The Top 10 Things You Should Know About Florida's Latinos and Immigrants
They Have Significant Economic, Cultural, and Electoral Power in the State
Ann Garcia and Philip E. Wolgin highlight statistics that show the power of Florida's Latino voters, and the important role they will play this election season.
In advance of Florida's primary on January 31, we've compiled a list of the top 10 facts about Latinos and immigrants in the state. These facts provide important context for the significant economic, cultural, and electoral power Latinos hold in America's fourth-most populous state.
1. Florida's Latino and immigrant populations are substantial. In fact, of the state's 19 million residents, 18.7 percent of them are foreign born, and 22.5 percent are Latino, making Florida home to the third-largest Latino population in the United States.
2. There are 2.1 million eligible Latino voters in Florida. Sixteen percent of all eligible voters in the state are Latino, up from 15 percent, or 1.8 million, in 2010.
3. Florida's immigrants contribute significantly to the state's coffers. According to a 2007 study, immigrants contribute $20 billion per year in tax revenue. Even with no state income tax, unauthorized immigrants in Florida paid $807 million in taxes in 2010—the third-highest amount in the nation.
4. Not all of Florida's Latino voters are Cuban. The Sunshine State's Latino vote is complex and does not follow national trends. Cubans make up 32 percent of eligible Latino voters, Puerto Ricans 28 percent, and Mexicans 9 percent. Nationwide the demographics of Latino eligible voters are starkly different: 59 percent Mexican, 14 percent Puerto Rican, and 5 percent Cuban.
5. Florida's Latino voters are Democrats and Republicans in near-equal numbers. Thirty-one percent of the state's registered Latino voters are Republicans, while 38 percent are Democrats. Twenty-nine percent of registered Latino voters in Florida hold no party affiliation and 2 percent are registered with another party. The party affiliation among Florida's Latinos is a serious departure from national trends, where a higher percentage of Latinos identify with the Democratic Party.
6. Latino voters played an important role in Florida's 2008 GOP primary. In 2008, among all Florida GOP voters, Sen. John McCain (R-AZ) won the primary over former Massachusetts Gov. Mitt Romney (R-MA) by a margin of 5 percent, or 97,000 votes. Among the state's Latino voters, however, Sen. McCain won 51 percent to Romney's 15 percent. This may have been due to the fact that two days before the 2008 Florida primary, Sen. McCain told NBC's "Meet the Press" host Tim Russert that he would sign the McCain-Kennedy comprehensive immigration reform bill if it came to his desk as president. Only a day after the Florida primary, however, McCain changed his position.
7. Voting trends differ between Cubans and non-Cubans. In 2008 Florida's non-Cuban Latino voters backed then-Sen. Barack Obama (D-IL) over Sen. McCain's 65 percent to 33 percent. In contrast 47 percent of Cubans supported Sen. Obama, while 53 percent supported Sen. McCain. In 2010 only 40 percent of non-Cuban Latino voters supported Florida's Republican Sen. Marco Rubio, who rejects comprehensive immigration reform, while nearly 78 percent of Cuban voters supported Rubio.
8. Florida's Latino support for Sen. Obama outpaced the overall voting population. In the general election, Sen. Obama won Florida's Latino vote 57 percent to 42 percent, after winning the state by 3 points (51-48).
9. Candidates' immigration positions still matter in Florida. In a poll conducted January 16–23, 70 percent of Florida's registered Latino voters stated that they would be more likely to support a candidate seeking to pass the DREAM Act, while only 6 percent would be less likely.
10. Republican presidential candidates face an uphill climb. President Obama holds a commanding lead over either Romney (67-25) or Gingrich (70-22) among Latino registered voters nationally according to this same poll. And though support from Florida-registered Latino voters is less firm, President Obama still holds a lead over both Republican candidates—50-40 in a head-to-head matchup against Romney and 52-38 in a contest against Gingrich.
Considering these 10 important facts, it's clear that the GOP candidates should be working hard to appeal to the key Latino vote before Tuesday's Florida primary. Immigration could ultimately make the difference between winning and losing the state.
Ann Garcia is a Research Assistant and Philip E. Wolgin is an Immigration Policy Analyst at American Progress.
The positions of American Progress, and our policy experts, are independent, and the findings and conclusions presented are those of American Progress alone. A full list of supporters is available here. American Progress would like to acknowledge the many generous supporters who make our work possible.
Authors Ann Garcia
Policy Analyst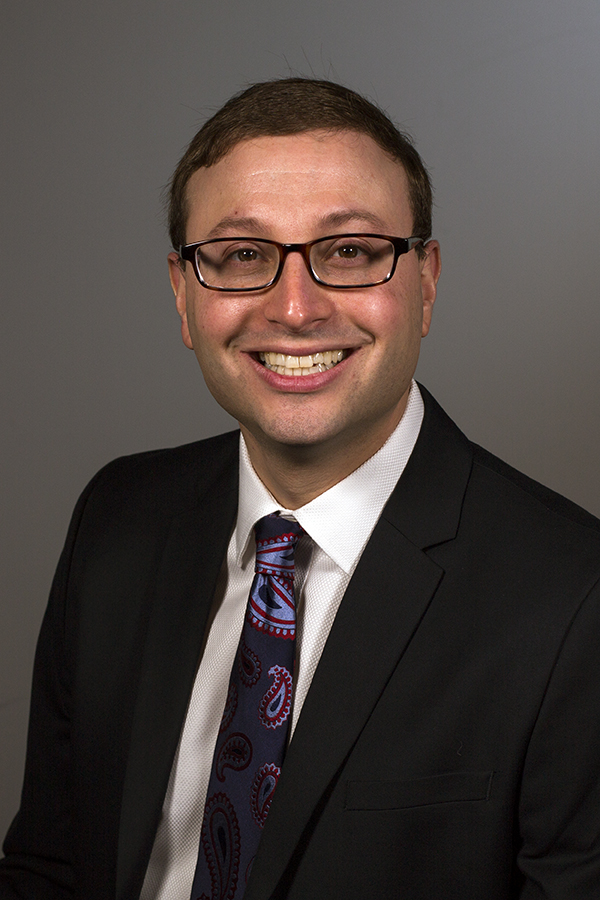 Philip E. Wolgin
Former Managing Director, Immigration Policy