The California TRUST Act: Take 2
The California TRUST Act: Take 2
The TRUST Act is smart legislation that makes public safety the touchstone for setting limits on state collaboration with federal immigration authorities.
Every year, Congress spends a king's ransom of $17 billion on border and immigration enforcement, more than the annual gross domestic product, or GDP, of 80 countries. This money is spent in a Sisyphean—and ultimately self-defeating—effort to identify and deport the 11.7 million undocumented immigrants living in the United States. However, the vast majority of these immigrants have been living here for more than a decade, are well settled into American life, and are significant contributors to the American economy. In recent years, these aggressive enforcement policies have attempted to conscript state and local police—so-called force multipliers—into service as de facto immigration agents.
One troubling program at the heart of this effort to deputize state and local cops as immigration agents requires local police to check the immigration status of anyone booked on a criminal charge. Under that program, known as Secure Communities, whenever the Department of Homeland Security, or DHS, identifies immigrants in local police custody who are potentially subject to deportation, DHS issues a "detainer," or a request that the local cops hold the immigrant until DHS can take them into their custody.
In theory, the government has a stated policy of prioritizing its resources to only issue these detainers for individuals charged or convicted of serious crimes. In practice, however, many individuals with minor offenses or infractions have been swept up into the deportation pipeline because of the program. The perception that local police are effectively serving as immigration agents has significantly alienated immigrant communities, making them less willing to collaborate with police. Recognizing that this lack of trust has an adverse impact on community safety, some states have attempted to limit their participation in Secure Communities through legislation such as the Transparency and Responsibility Using State Tools, or TRUST, Act.
This legislation draws a clear line for state and local cops regarding how far to go in collaborating with federal agents on immigration enforcement. Specifically, it prohibits local law enforcement from honoring detainer requests by DHS unless the individual has been convicted of a serious crime. It effectively elevates concerns about public safety—which should be the primary concern of state law enforcement—over concerns about immigration status, which is a uniquely federal concern and responsibility.
Gov. Dannel Malloy (D-CT) signed a version of the TRUST Act into law in July, and the California legislature sent a bill to Gov. Jerry Brown's (D) desk in September as well. This is California's second attempt; in 2012, the state legislature passed a similar bill, but Gov. Brown vetoed it out of concern that the legislative language was not sufficiently tailored to achieve its goal. His stated concern was that the bill could block police from detaining individuals who pose a significant threat to the public but who did not fit within the definition of criminals contained in the bill. California legislators went back to the drawing board and have tightened the legislative language in the current version of the bill that is pending at his desk.
Even former DHS Secretary Janet Napolitano, who oversaw the deployment of the Secure Communities program nationwide, now recognizes that too many people who pose no threat to society have been swept up in the program's net. In her new position as the president of the University of California system, Napolitano has endorsed the TRUST Act and lobbied Gov. Brown to sign it, an indication of the clear need to recalibrate state and federal roles in immigration enforcement.
The sensible lines drawn by the TRUST Act reflect the calculations of a simple cost-benefit analysis: At what point does collaborating with the federal government undermine rather than advance public safety? When communities view police as immigration agents because every small infraction triggers a deportation process, cooperation dries up. In a state with more than 2.5 million undocumented immigrants and more than 10 million foreign-born residents, losing that cooperation is in itself a blow to public safety and effective law enforcement. On the other hand, all communities want local police to do everything possible to keep serious criminals off the streets. So the TRUST Act wisely draws the line for collaboration with immigration officials at the point when an individual has been convicted of a serious offense.
As the Center for American Progress has written before, as a legal matter, immigration detainers are simply voluntary requests that DHS issues to local law enforcement. California or any other state legitimately can and should decide whether to honor the request based on the state's own set of priorities. As former Secretary Napolitano has implicitly acknowledged, the TRUST Act does not frustrate the goals of the Secure Communities program. Instead, by restoring confidence in immigrant communities that it is safe to report crimes and interact with police, it helps advance that program's stated goal of improving community safety.
While the TRUST Act makes eminent sense as an interim step to restore balance between federal and state authorities in immigration enforcement, we should not lose sight of the context for this debate. Even if the federal government's enforcement surge could produce mass deportation of all 11.7 million unauthorized immigrants—which it can't—what end are these federal efforts serving? If DHS succeeded in removing every single unauthorized immigrant, it would not only destroy millions of American families and businesses and thousands of communities across the country, but it would also devastate the U.S. economy to the tune of a cumulative $2.6 trillion in cumulative lost GDP over 10 years.
Trying to enforce our way to a solution and failing to pass meaningful immigration reform with a pathway to citizenship has had a devastating human and economic impact on communities across the nation. It has also triggered the need for corrective measures like the TRUST Act. Instead of trying to enlist states in a self-defeating and inhumane effort to expel millions of people from this country, Congress needs to own up to its obligation to reform the broken system and abandon its knee-jerk reliance on enforcement as a panacea. In the interim, the TRUST Act is smart legislation that should be adopted and should serve as a model for other states.
Marshall Fitz is the Director of Immigration Policy at the Center for American Progress.
The positions of American Progress, and our policy experts, are independent, and the findings and conclusions presented are those of American Progress alone. A full list of supporters is available here. American Progress would like to acknowledge the many generous supporters who make our work possible.
Authors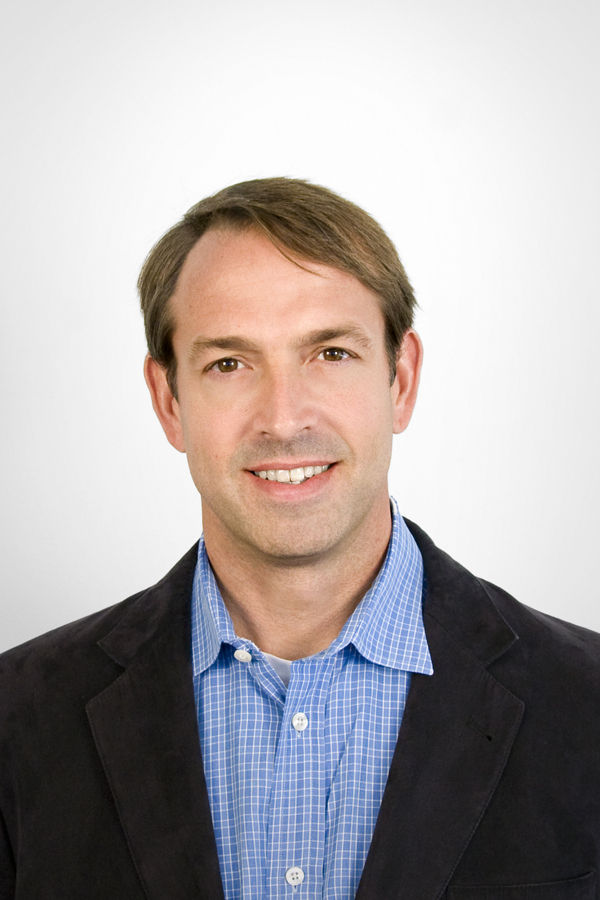 Marshall Fitz
Senior Fellow