Should Members of Congress Under Criminal Investigation Keep Key Committee Assignments?
Should Members of Congress Under Criminal Investigation Keep Key Committee Assignments?
Scott Lilly asks whether members of Congress under criminal investigation should be allowed to keep key committee assignments.
The surprise announcement yesterday that Rep. John Doolittle (R-CA) was resigning his position on the Appropriations Committee in the wake of an FBI raid on his home raises a question that has received remarkably little attention from the national media. Why was a House member like Doolittle, who is the obvious target of a grand jury investigation, been allowed to retain a powerful committee assignment for more than a year after it became clear that he was under investigation and information about his misconduct was made public?
One answer to that question is that prosecutors often investigate, and in some instances bring charges against, individuals who are innocent. A notable example of this was the multi-year investigation of former House representative Joe McDade (R-PA) that ended in a quick acquittal as soon as the case was finally presented to a jury.
But that has not been the standard put forth by many members of the House Republican Conference. Only two months ago, Rep. Peter King (R-NY) fought to block the appointment of Rep. William Jefferson (D-LA) to the House Homeland Security Committee, saying that the appointment of Jefferson—who is under investigation for taking bribes but has yet to be indicted— "sends a terrible message."
Despite the fact that Jefferson had already paid a huge price for being the target of a criminal investigation when his membership on the powerful and prestigious Ways and Means Committee was stripped, King argued he should be also be blocked from a second-tier committee assignment. "Obviously I'm proud of this," King told reporters, "I think I'm protecting the integrity of the committee."
King was joined by numerous other Republicans in attempts to block Jefferson's committee assignment. House Minority Whip Roy Blunt (R-MO) pledged to call for a recorded vote on the House floor if Jefferson was nominated to serve on the Committee.
But where were King and the other Republicans when members of their own party in legally identical circumstances to Jefferson were given key committee assignments? There are differences between the Jefferson and Doolittle cases. The evidence made public about Jefferson was certainly more graphic. But both were and remain nothing more than targets of grand jury investigations. Doolittle, while not having $90,000 in cash in his freezer, clearly had thousands in cash added to his personal checking account from the campaign contributions of businessmen he helped by exercising the powers of public office.
Perhaps more importantly, Doolittle appears to be under investigation for wrongdoing that was directly related to the authority he had gained by virtue of his committee assignment. Jefferson's alleged efforts on behalf of a Louisville businessman and the attempts of that businessman to win contracts in Africa do not appear to be linked to any authority Jefferson had as a member of the Ways and Means Committee.
Doolittle became a member of the House Appropriations Committee in 2001, where he served until yesterday as a member of the Energy and Water, Interior, and Legislative Branch Subcommittees. He is distinguished from other current law makers in that he is the apparent target of two separate grand juries: one in Washington, D.C. investigating wrongdoing linked to convicted lobbyist Jack Abramoff and the other in San Diego investigating a web of criminal activity surrounding former House representative and Appropriations Committee Member Randall "Duke" Cunningham (R-CA).
Numerous allegations have surfaced over the past year and a half involving Doolittle and Abramoff. According to The San Jose Mercury, Doolittle helped Abramoff "secure a lucrative lobbying contract with the Commonwealth of the Northern Mariana Islands in 1999 and then assisted the now-disgraced lobbyist's efforts to route federal money to the islands and defend its garment industry."
Press reports indicate that while Doolittle served as a member of the Appropriations Subcommittee that determined the Interior Department's budget, he signed letters to the Secretary of Interior on behalf of Abramoff's American Indian casino clients. They also indicate that Doolittle and his wife accepted entertainment from Abramoff that went unreported in violation of House rules, that his staff traveled at Abramoff's expense, and that his wife took a contract to do work on behalf of a foundation controlled by Abramoff and a second contract working for a lobbying firm that was a client of Abramoff's.
Federal Election Commission reports indicate that between 2001 and 2004 Doolittle received $64,500 from Abramoff, his partners, and clients. In addition to the consulting income she earned from Abramoff, Doolittle's wife also collected an automatic 15 percent of all contributions to her husband's campaign, which would have amounted to almost $10,000 for the Abramoff contributions alone.
An entirely different set of issues appears to be the focus of the San Diego grand jury. Doolittle was an active supporter of a San Diego company known as "PerfectWave," despite the fact that the company was about 500 miles outside his district and apparently had no employees in the district. Doolittle used his influence as a member of the Appropriations Committee to help PerfectWave obtain more than $37 million in federal contracts between 2002 and 2004. His office explained, "As one of only three California representatives on the Appropriations Committee, Congressman Doolittle frequently supports well-deserving projects throughout the state"
PerfectWave is controlled by San Diego businessman and recently indicted Cunningham co-conspirator Brent Wilkes. In appreciation for Doolittle's goodwill, Wilkes and other PerfectWave executives donated $55,000 to Doolittle's campaign committees between 2002 and 2004—60 percent more than they contributed to Cunningham during the same period. Wilkes also provided private jets for Doolittle events. As with the Abramoff funds, Doolittle's wife converted 15 percent of the PerfectWave campaign contributions to the Doolittle household bank account.
News of Doolittle's resignation from Appropriations was followed hours later by reports that Rep. Rick Renzi (R-AZ) had also resigned—at least temporarily—from his position on the House Intelligence Committee. This resignation appears linked to a second FBI raid, this one directed at the Patriot Insurance Agency, a business operated by Renzi's wife.
Both resignations appear to have been forced by Minority Leader John Boehner (R-OH) and indicate some recognition that the standard for committee membership that his party adopted in the Jefferson case is quite different than the standard it has followed with respect to its own members. But the question remains, why did it take so long to come to that realization and how universally will the standard now be applied?
To speak with Lilly, please contact:
For TV, Sean Gibbons, Director of Media Strategy
202.682.1611 or sgibbons@americanprogress.org
For radio, Theo LeCompte, Media Strategy Manager
202.741.6268 or tlecompte@americanprogress.org
For print, John Neurohr, Press Assistant
202.741.6273 or jneurohr@americanprogress.org
For web, Erin Lindsay, Online Marketing Manager
202.741.6397 or elindsay@americanprogress.org
The positions of American Progress, and our policy experts, are independent, and the findings and conclusions presented are those of American Progress alone. A full list of supporters is available here. American Progress would like to acknowledge the many generous supporters who make our work possible.
Authors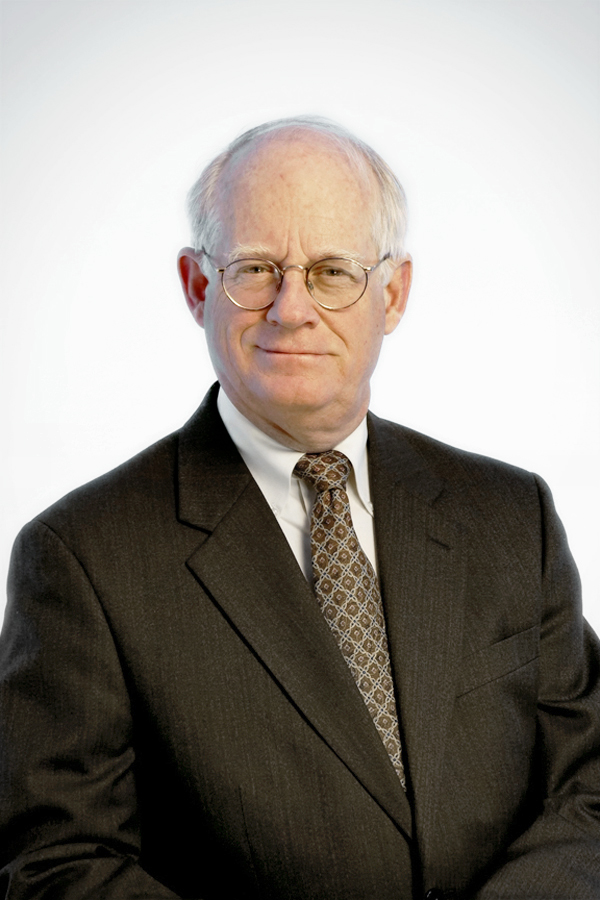 Scott Lilly
Senior Fellow