The Senate Health Care Bill Would Give Millions to Drug Companies Accused of Helping Fuel the Opioid Crisis
The Senate Health Care Bill Would Give Millions to Drug Companies Accused of Helping Fuel the Opioid Crisis
A $25.7 billion giveaway to drug producers, including millions for opioid manufacturers, would be funded by cutting insurance and raising costs for those suffering from opioid dependence.
In May, Ohio Attorney General Mike DeWine (R) announced that he was suing five major drug producers for downplaying the risks of the opioids they produce and thereby contributing to the opioid epidemic. Similar suits have been filed in Missouri, Mississippi, and Tennessee, and a bipartisan group of state attorneys general are currently investigating the role that the marketing and sale of opioids by various drug companies has played in creating and sustaining the opioid crisis.
Yet despite the concerns raised by states, the Senate's health care bill, the Better Care Reconciliation Act (BCRA), would provide billions of dollars in tax breaks to drug companies—including some of the very same companies that are being sued over their potential contribution to the opioid crisis. Worse, these giveaways will be paid for by stripping people of their health care coverage and driving up costs for those suffering from the opioid epidemic.
The hidden giveaway to opioid producers
The opioid crisis is devastating families across the country. In 2015, 2 million people had a substance use disorder involving prescription pain relievers, and there were more than 17,500 overdose deaths related to these drugs. And abuse of prescription drugs can also lead to abuse of other opioids such as heroin. By one estimate, more Americans died of drug overdoses in 2016 than in the entirety of the Vietnam War.
The Ohio attorney general argues that fraudulent behavior by pharmaceutical companies is fueling the epidemic. In filing a suit against opioid producers Johnson & Johnson and its subsidiary Janssen Pharmaceuticals, Allergan, Purdue Pharma, Endo Pharmaceuticals, and Teva Pharmaceutical Industries and its subsidiary Cephalon, Attorney General DeWine accused them of "borrowing a page from Big Tobacco's playbook" and seeking to conceal the true extent of the risk from their products. In the suit brought by Missouri Attorney General Josh Hawley (R) against Endo, Purdue Pharma, and Janssen Pharmaceuticals, Hawley accused the manufacturers of having "fraudulently misrepresented the risks posed by the drugs that they manufacture and sell, misleading both doctors and consumers."
In discussing the bipartisan, multistate investigation into opioid manufacturers, Pennsylvania Attorney General Josh Shapiro (D) stated, "The people peddling the drugs ripping apart our towns aren't only on our street corners. Three out of four heroin users started by abusing prescription opioids, and our ongoing investigation is going straight into the boardrooms of pharmaceutical companies." While these investigations and cases are ongoing, they suggest widespread concern at the state level about the activities of opioid manufacturers.
But the Senate is seeking to reward these same companies with millions of dollars in tax breaks. According to the nonpartisan Congressional Budget Office (CBO), the BCRA would provide more than $500 billion in tax breaks predominantly to insurance companies, drug manufacturers, and individuals in the highest income brackets. Among the beneficiaries would be opioid producers, who would receive a tax break through the repeal of a fee on manufacturers and importers of brand-name prescription drugs. The CBO has said that the fee is structured so that it does not raise premiums for private coverage, so its repeal should not lower them. However, repealing this provision would give $25.7 billion to drug makers and importers over the next 10 years.
The size of each company's tax cut depends on their drug sales in any given year, but a look at past payments suggests the magnitude of the tax breaks opioid manufacturers could see. For example, Janssen Pharmaceuticals paid a fee of $220 million in 2014; Allergan paid a fee of $161 million in 2015 and $154 million in 2016; Endo paid a fee of $4 million in 2016, $11 million in 2015, and $16 million in 2014; and Cephalon paid a fee of $40 million in 2014.
Stripping health coverage and aggravating the crisis
Even more egregious than the giveaway to drug companies is that these tax breaks are paid for by stripping coverage from millions of Americans and by raising costs for those suffering from the opioid epidemic. The Senate bill would result in 22 million fewer people having coverage in 2026, including 15 million fewer people having Medicaid coverage. The bill would cut more than $1 trillion over the next 10 years from provisions that help people afford quality coverage, including more than $770 billion from Medicaid. And those cuts would only get deeper in subsequent years.
For the estimated 220,000 people with opioid abuse disorder who have coverage through Medicaid expansion or the individual marketplace, the Senate bill would put their coverage at serious risk, making it virtually impossible for them to receive the treatment they need.
The severe cuts to Medicaid would also make it challenging for states to continue to address the epidemic. As noted by the National Association of Medicaid Directors, "Medicaid … is the most comprehensive and effective way [to] address the opioid epidemic in this country." For example, Medicaid pays for 35 percent to 50 percent of medication-assisted treatment (MAT) in Kentucky, Massachusetts, Maryland, Ohio, and West Virginia. To maintain this level of support for MAT in the face of the severe cuts in the BCRA, states would have to make difficult decisions about reducing other Medicaid funding that provides care for people with disabilities, children, and the elderly.
The BCRA would also undermine coverage options in the individual insurance market for those with coverage and for their dependents suffering from opioid abuse disorder. The BCRA would dramatically expand the ability of states to waive important consumer protections, including a requirement that insurers provide comprehensive coverage, known as essential health benefits (EHBs). Insurers would be able to pick and choose what types of benefits to cover, and substance use disorder treatment would likely be at risk; prior to the EHB requirement, 45 percent of plans in the individual marketplace did not cover substance use disorder services. The CBO estimates that close to half the population would live in states that modified EHBs using a waiver.
For people in states that do not require coverage of substance use disorder treatment, costs would skyrocket. It is unlikely that insurers would include the benefit in their normal plans, as they would not want to attract more costly customers who needed the treatment. People wanting such coverage would have to purchase a coverage rider, subjecting them to the same high prices they would face in the absence of protections for pre-existing conditions. For example, coverage for drug dependence would cost them an estimated additional $20,450 in premiums each year. Given these incredibly high prices, many people suffering from substance use disorders would be unable to afford needed coverage.
Conclusion
The BCRA would eliminate or reduce coverage for hundreds of thousands of people suffering from opioid addiction. It would make it next to impossible for states to address the breadth of the epidemic through the Medicaid program. The cost of coverage for substance use disorder treatment would skyrocket in states that receive an EHB waiver to exclude that benefit. And what little support the BCRA provides to address opioids is paltry—$2 billion dollars in 2017.
Some news reports suggest that the Senate is considering increasing funding—up to $45 billion—to address opioid abuse But that would still be too little: Experts have estimated that simply filling the hole in funding for treating substance use disorder as a result of rolling back the expansion of Medicaid would cost $183 billion over the next 10 years. In addition, narrowly targeted grant funding is no substitute for comprehensive health care coverage. People with substance use disorder often suffer from myriad other health problems, both physical and mental, and restricting funding only to the treatment of their substance use disorder handcuffs doctors and limits their ability to provide patients with the full range of treatment they require.
Instead of trying to fix an unfixable bill, the Senate would do well to toss the current legislation aside. Rather than reward opioid producers and hurt people suffering from substance use disorder, the Senate should focus on common-sense, bipartisan solutions to address the epidemic, not exacerbate it.
Sam Berger is the senior policy adviser at the Center for American Progress.
The positions of American Progress, and our policy experts, are independent, and the findings and conclusions presented are those of American Progress alone. A full list of supporters is available here. American Progress would like to acknowledge the many generous supporters who make our work possible.
Authors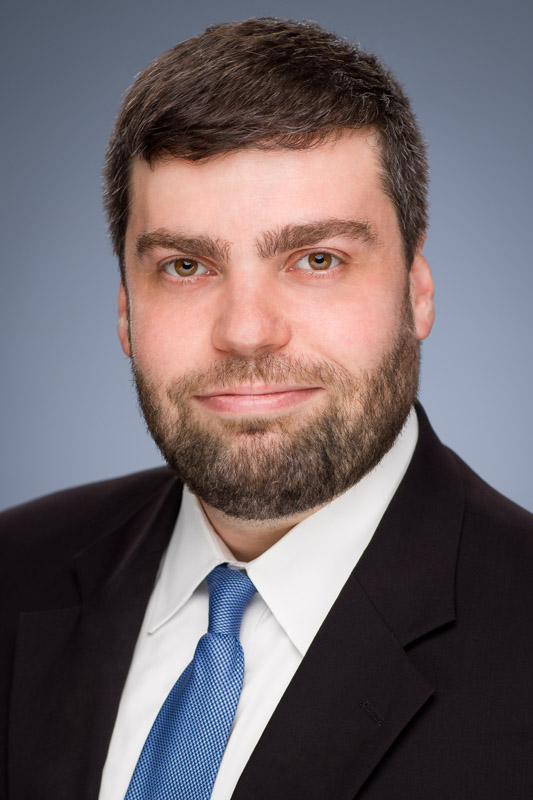 Sam Berger
Vice President, Democracy and Government Reform