Not at All Conservative
The deep divide between House Republicans over the fiscal year 2014 budget is between two political philosophies that have little in common.
For more than a month, the House Republican Conference has largely been able to paper over the deep and fractious divide it faces over sequestration and the caps that will govern appropriated spending during the current fiscal year. But as the controversy over the Affordable Care Act website begins to fade and the December 13 deadline for reaching a spending agreement with the Senate approaches, the old gremlins are beginning to reappear.
The nature of the division among House Republicans is an important and interesting story, and it deserves considerably more attention and analysis than it has received. It is not, as many commentators frequently claim, a conflict between moderates and conservatives. The few moderate Republicans who were able to hold onto House seats in the past decade have now mostly vanished. People like former Reps. Mike Castle (R-DE), Jim Leach (R-IA), Wayne Gilcrest (R-MD), and Sherry Bohlert (R-NY)—Republicans who might occasionally get an American Conservative Union vote rating of less than 70 percent or an Americans for Democratic Action score of more than 30 percent—now comprise such a small fraction of the conference that they are largely inconsequential. Those that remain, such as Rep. Tom Petri (R-WI), seem to have learned to survive by being invisible.
It would seem, then, that a Republican Conference now made up almost entirely of conservatives would be one big happy family. But that is clearly not the case. House Speaker John Boehner (R-OH), who has one of the highest American Conservative Union vote ratings of any House member with more than a decade of service—more than 94 percent for the 20 years he served before becoming speaker—is in a death struggle with at least 50 and perhaps as many as 150 members of the conference. He is seen as too moderate.
The issue that Speaker Boehner and his caucus must resolve in the next week is whether to replace sequestration or let the automatic across-the-board cuts go into effect. Speaker Boehner and many in his caucus recognize that these cuts are not simply devastating to programs that help low-income groups that Democrats care about but also to core government services in which virtually all Americans have a big stake. We're talking public safety, law enforcement, the courts, and national security—programs that Republicans have not only defended throughout the years but have often insisted on funding more generously than Democrats.
But a big chunk of Boehner's conference won't buy it. Rep. Tim Huelskamp (R-KN) called the sequester "the first significant tea party victory." Rep. Jim Jordan (R-OH), whose district borders Speaker Boehner's, told "Fox News Sunday" in October during the government shutdown that the sequestration cuts have "been one of the good things that has happened … in this town." And Rep. Billy Long (R-MO) has insisted that people "want to see more sequestration, not less."
But others in the House Republican Conference recognize that sequestration is a disaster and that spending has to be raised above the levels mandated by the sequestration legislation. That's why Speaker Boehner was forced to pull the Transportation, Housing and Urban Development appropriation bill from the floor last July—a large number of Republicans simply would not vote for spending cuts that deep. House Appropriations Chairman Hal Rogers (R-KY) explained that the bill "was the first major attempt by the House to consider and pass an Appropriations bill that funds domestic programs under the austere level" mandated by the legislation.
"In order to abide by sequestration budget levels, this bill cut $4.4 billion below the current, post-sequestration total to a level below what was approved for these programs in 2006—over seven years ago," Rogers pointed out. "Thus, I believe that the House has made its choice: sequestration—and its unrealistic and ill-conceived discretionary cuts—must be brought to an end."
While true conservatives may be divided about the austere spending levels required for transportation and housing programs, it is difficult to imagine true conservatives buying the deep cuts that sequestration is imposing in other areas of the budget. Rep. Buck McKeon (R-CA), chairman of the House Armed Services Committee, has held repeated hearings on the damage that sequestration has done to military readiness and how much greater that damage will become if sequestration is not lifted in the current fiscal year. In September, Rep. McKeon said, "I don't care how we do it, but we've got to get this sequestration off the backs of the military."
But the Pentagon is not the only place where sequestration is damaging government efforts that true conservatives would be expected to reject. The Washington Post reported in September that James Comey, the new director of the Federal Bureau of Investigation, was:
… stunned when he began visiting FBI field offices this month and heard directly from his special agents. New intelligence investigations were not being opened. Criminal cases were being closed. Informants couldn't be paid. And there was not enough funding for agents to put gas in their cars. "My reaction to that … " Comey said about the gas. "I don't even want to tell you what my reaction to that was."
A report titled "Voices from the Field," published by the FBI Agents Association, indicated that 20 separate counterintelligence cases had not opened because of the funding cuts. The report quoted one agent with respect to the impact the cuts were having on mortgage and financial fraud cases:
The hiring freeze has prohibited our team from adding new agents to combat the significant surge in investment fraud and mortgage modification fraud. Resources are stretched. … just this past week, four known fraudsters were advertising in the classifieds for employees to expand their current fraudulent schemes, however, with our lack of resources and now the additional cuts and furloughs, we are not able to address the progressing schemes.
But as I told a forum on the House Judiciary Committee in October, the damage to all Justice Department agencies will worsen markedly in 2014 if the sequester is not lifted:
The 2014 sequester … will leave the Bureau with $7.3 billion of the $8.3 billion that President [Barack] Obama requested for the current year. Those cuts will probably [be] extracted disproportionately from the operations side of the budget in order to protect personnel. None the less (sic) all Bureau personnel face at least 8 days of furloughs and perhaps as many as 13. That translates into a 4 to 5 percent reduction in work effort overall and that is on top of a hiring freeze that will by next March have reduced the Bureau's work force by 3500 or about 10 percent below levels of last January.
Furthermore, what's happening to the FBI is quite similar to what's happening to the U.S. Attorneys, the U.S. Marshals service, the Drug Enforcement Administration, and the Bureau of Prisons. Our prison system was critically understaffed even before sequestration, and the 2014 cuts will create a serious level of risk for violent disturbances that will endanger prison staff and inmates as well as the general public.
Others testifying before the committee noted the profound damage being done to our court system. Royal Furgeson, dean of the law school at the University of North Texas and a former U.S. district judge, stated, "While this sequestration … will not close down the Federal judiciary, it will impact almost all of its operations, with effects being felt unevenly across the country. It is, therefore, a fact that justice … will be delayed, and therefore, in many instances, will be denied."
Merriam-Webster defines "conservative" as "believing in the value of established and traditional practices in politics and society … tending or disposed to maintain existing views, conditions, or institutions; marked by moderation or caution." The consequences of sequestration on not only needed government services but also on social order itself are of such a magnitude that a true conservative would not only refuse to advocate for sequestration but would refuse to accept it.
The discord within the House Republican Conference is not between conservatives; rather, it is between the mainstream conservatives and radical libertarians who, in many instances, border on being anarchists. Conservatives may, in many instances, want less government, but they by no means support the elimination or incapacitation of government. That is the fight that we have been observing—and the fight that promises to intensify in the coming weeks.
It is clear that Speaker Boehner and even his lead budget negotiator, Rep. Paul Ryan (R-WI), not only recognize that failure to raise the caps on discretionary spending will inflict serious damage on the country and their party, but they also fear the consequences of expanding the chasm within their party if a way cannot be found to placate the extreme factions in return for lifting the caps. At this point, there appears to be little that those factions will buy. Rep. Ryan seems to feel that he has the latitude to lift discretionary spending levels somewhat above the sequester amounts, but at this point, it will be only a fraction of the total needed to undo the damage described above.
The coming week will be an important one for both Republicans and the country.
Scott Lilly is a Senior Fellow at the Center for American Progress.
See also: Government Shutdown and the Judicial System by Scott Lilly
The positions of American Progress, and our policy experts, are independent, and the findings and conclusions presented are those of American Progress alone. A full list of supporters is available here. American Progress would like to acknowledge the many generous supporters who make our work possible.
Authors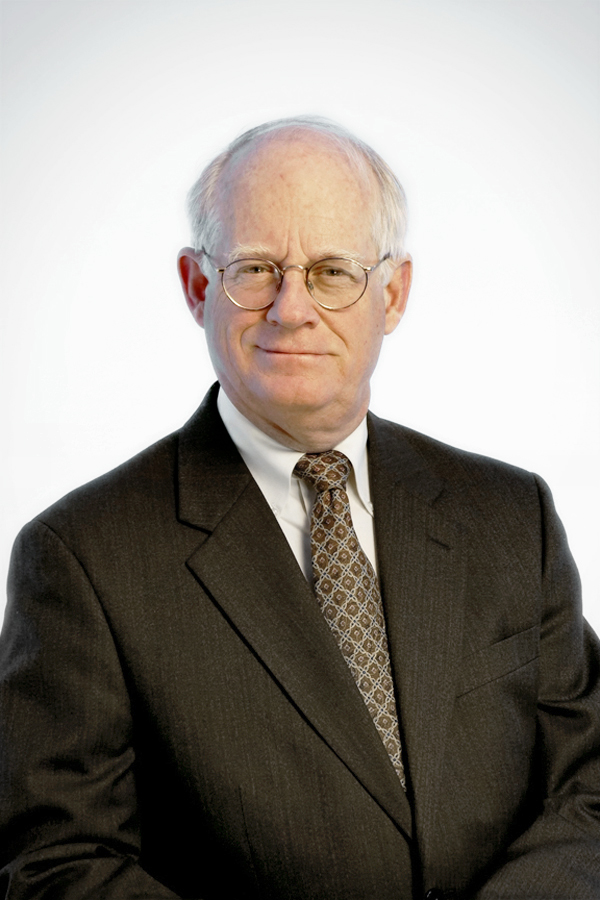 Scott Lilly
Senior Fellow