Letting Haitians Help Themselves
Letting Haitians Help Themselves
Granting Haitian nationals Temporary Protected Status would help Haiti's society and economy recover from the earthquake, write Ann Garcia and Angela Maria Kelley.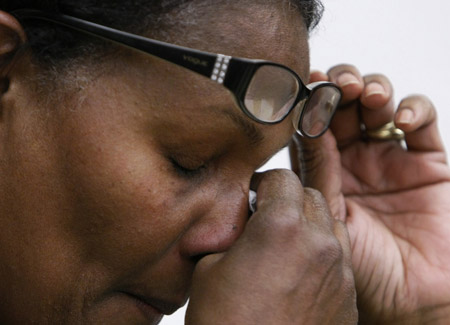 The magnitude 7.0 earthquake that shook Haiti near its capital city of Port-au-Prince on Tuesday evening has left the formerly troubled country in shambles. President Barack Obama has committed a $100 million aid package to support relief efforts in the island nation with promises of additional investments in the future to aid in its long-term recovery. The outpouring of aid from the United States and other nations is inspiring and much needed. Yet a comprehensive approach to recovery, one that assists in the reconstruction of Haiti's economy and society, must include the granting of Temporary Protected Status, or TPS, to Haitian nationals already residing in the United States.
TPS is a temporary designation for qualified nationals of a foreign country who are already in the United States in circumstances where the nationals are unable to safely return to their country of origin due to ongoing armed conflict, an environmental disaster, or other extraordinary or temporary conditions. TPS grants foreign nationals work authorization and protection against deportation for the duration of the protected status. It does not lead to permanent resident status or confer any additional immigration benefit.
Several extraordinary natural disasters have arguably been sufficient for a TPS designation, yet past administrations have time and time again failed to grant relief. In the fall of 2008, tropical storms Fay and Hanna and hurricanes Gustav and Ike hit Haiti within a three-week period, killing upward of 800 people, affecting 3 million, and costing the poorest nation in the western hemisphere $1 billion—approximately 15 percent of its gross domestic product. Yet the United States did not grant Haitians TPS. The federal government did, however, grant Hondurans and Nicaraguans TPS in the aftermath of Hurricane Mitch in 1999, and Salvadorans in 2001, following several catastrophic earthquakes.
The Obama administration has so far elected to suspend deportations to Haiti, which have historically been resumed soon after the emergency situation passed. But halting the deportation of undocumented Haitians is insufficient, particularly since the administration ceased to deport undocumented Haitians without criminal records last March.
Congressmen and nongovernmental organizations alike have this week called on the Obama administration to grant TPS to Haitian nationals residing in the United States. Rep. Alcee Hastings (D-FL) claimed it would be "not only immoral, but irresponsible" not to do so. The moral imperative of authorizing TPS for Haiti cannot be overstated, but there is also a strong economic argument for granting TPS.
Haitians will be best served if their compatriots already living in the United States were permitted to work legally. Haiti received $1.87 billion in remittances in fiscal year 2008, equaling nearly a quarter of Haiti's gross domestic product. That same year, Haiti received $279 million from USAID.
Granting Haitian nationals legal work permits would increase their opportunities to work and earn wages, thereby yielding higher rates of remittance back home. Haitians could help Haiti recover in this manner without an additional cost to the American taxpayer.
Resuming deportation of the approximately 30,000 Haitians who face deportation orders in the United States today would require the Haitian government to spread its already meager resources even thinner and would worsen the humanitarian crisis.
Some will argue that granting TPS will tempt Haitians to make the perilous voyage across the Caribbean in hopes of receiving protection. But the legislation requires that TPS relief be extended only to those already in the United States as of the date of the protection, so a Haitian arriving after the announcment is made will not qualify.
It is also likely that, whether TPS is granted or not, some desperate Haitians will take to the seas. This concern is a regional one that the United States and other nations will have to prepare for in any case. The sooner the Obama administration makes the designation, the easier it will be to prevent Haitians from making a dangerous voyage. An early designation gives those on the ground in Haiti time to make clear that there is no benefit awaiting them if they attempt to leave for the United States.
United Nations Special Envoy to Haiti Bill Clinton reiterated his and U.S. Secretary of State Hillary Clinton's support for TPS during his "progress report" on Haiti last September. The case for TPS was compelling in 2009, but the urgent need for TPS today is beyond question. Our government and Americans' response in the face of this disaster has been extraordinary and something to be proud of. As we continue to pursue all efforts to get Haiti back on its feet, let's not overlook giving Haitians here the chance to help their own.
Ann Garcia is the Special Assistant for Immigration Policy and Angela Maria Kelley is Vice President for Immigration Policy and Advocacy at American Progress.
The positions of American Progress, and our policy experts, are independent, and the findings and conclusions presented are those of American Progress alone. A full list of supporters is available here. American Progress would like to acknowledge the many generous supporters who make our work possible.
Authors Ann Garcia
Policy Analyst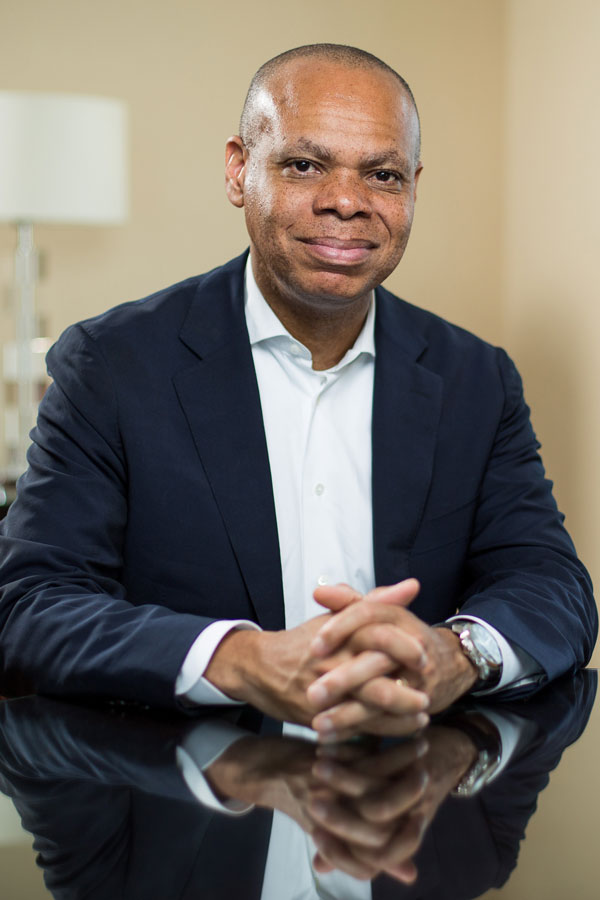 Angela Maria Kelley
Executive Director, Center for American Progress Action Fund; Senior Vice President, Center for American Progress