Labor Market Recovery: Too Little, Too Late?
Labor Market Recovery: Too Little, Too Late?
Today, the Bureau of Labor Statistics released its latest figures on the state of the labor market. According to these statistics, the labor market continues to create jobs, but at a rapidly slowing pace. In July, merely 32,000 jobs were created, marking the fourth month in a row during which employment creation declined. Over the past 11 months, 1.5 million new jobs were created, which is far short of what the economy needs to even keep pace with population growth and it still leaves with 1.2 million fewer jobs than at the beginning of the recession. Hence, July also ended the weakest 32-month period in a recovery in terms of job growth with average monthly employment growth of 0.01 percent.
However, the attention over the past few months has shifted away from employment gains to wage losses. And today's figures give no reason to cheer about wage gains. Hourly earnings increased by 0.3 percent and weekly earnings by 0.6 percent. Yet, at the same time, prices have also been rising. Although we won't know the exact extent of inflation for July, extrapolating from the price increases of the past 12 months, we can calculate inflation adjusted hourly and weekly earnings. Assuming that inflation in July equaled the average for the prior 12 months, average hourly earnings would have barely kept pace with inflation for a total gain of 0.1 percent in July and weekly earnings rose by 0.4 percent. This still leaves hourly and weekly earnings below their level at the start of the recovery.
Without stronger income gains from solid employment and wage gains, it is unclear whether the recovery is truly self-sustaining. For this recovery to be self-sustaining in the coming months and years, economic growth needs to fuel the labor market recovery and vice versa. However, the weakness in the labor market has already taken a toll on economic growth. In the second quarter of 2004, economic growth slowed markedly from previous quarters. This could largely be attributed to less consumption growth. Consumer spending increased by an annualized rate of only 1 percent in the second quarter equal to the second quarter of 2001 and otherwise the lowest increase since 1995.
And it seems that consumption turned around since then. The Department of Commerce reported just this week that personal spending declined by a stunning 0.7 percent in June – the largest monthly decline in almost three years. In addition, household spending on new construction, including home renovations, declined by 0.6 percent in June, the Census Bureau reported earlier this week.
The weakness of the labor market is only partly to blame for the slowdown in household spending. Another reason is the fact that households are heavily burdened by consumer credit and that interest rates have been rising. Consequently, measures of financial distress for households are likely to show increasing problems. Credit card default rates were already above 5 percent at the end of last year and the beginning of this year. And debt service burden rates – the share of disposable income that households need each quarter to pay back their loans – have been at or above 13 percent for 13 quarters through the first quarter of this year. As interest rates have risen substantially since the first quarter of this year and the labor market has weakened since then, especially with respect to wages, financial distress measures are likely to show more and more households cracking under these strains in the near future.
Couldn't somebody else pick up the slack? The problem with that is that household consumption constitutes more than two-thirds of the U.S. economy. To compensate for the slow down in consumption, other sectors have to grow a lot faster. And here more problems loom. The federal government and state and local governments are still struggling with their own financial problems and are curtailing spending. And while exports seem to have gained some momentum, so have imports. In the second quarter of 2004, the U.S. economy marched to a new record trade deficit with 4.8 percent of gross domestic product. That leaves only business investment to offer some relief. While business spending has picked up, it is too early to tell whether this will be enough to sustain the recovery.
The data released over the past few weeks tell a fairly clear story. Without a strong labor market recovery, a strong recovery is likely not sustainable. And so far, the labor market has not shown the strength needed to make this recovery self-sustaining. Today's numbers further prove the point.
Christian E. Weller is a senior economist at the Center for American Progress.
The positions of American Progress, and our policy experts, are independent, and the findings and conclusions presented are those of American Progress alone. A full list of supporters is available here. American Progress would like to acknowledge the many generous supporters who make our work possible.
Authors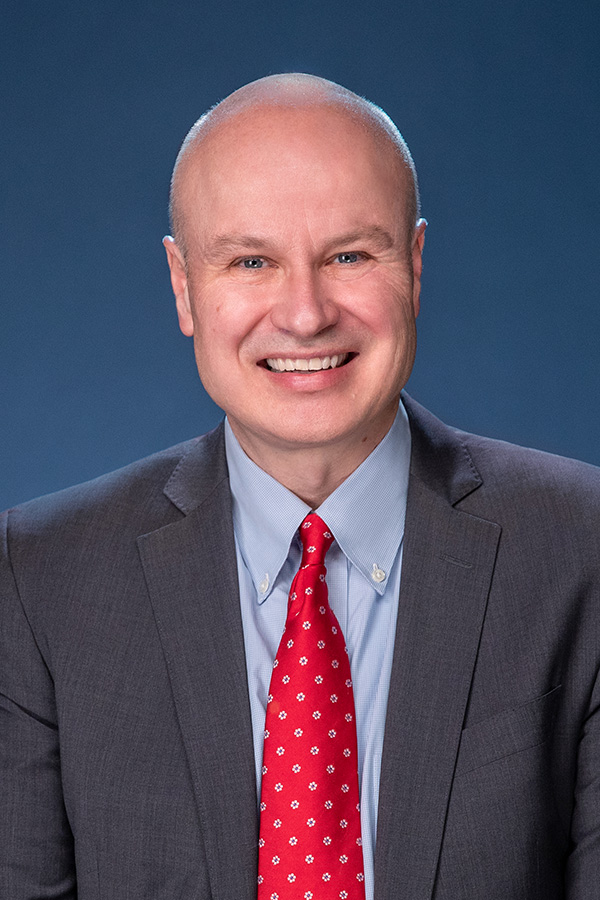 Senior Fellow