Investor Interest Shouldn't Derail Rehab-to-Rent Pilot
Investor Interest Shouldn't Derail Rehab-to-Rent Pilot
We Need to Make Sure Converting Foreclosed Properties to Rentals Will Work
Alon Cohen explains that selling Fannie Mae's foreclosed properties individually is risky while selling the properties in bulk ensures these foreclosed properties provide affordable, stable rental housing.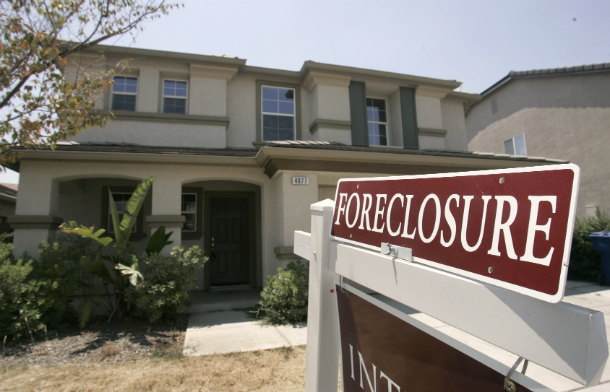 As we near Fannie Mae's announcement of the auction results for its "Rehab-to-Rent" pilot program, it's important to note that recent reports of an uptick in investor interest in the foreclosed properties in Fannie Mae's inventory—known as real-estate-owned properties, or REOs—should not derail the pilot Rehab-to-Rent program. If anything, just as single-family rentals are set to multiply rapidly, the pilot program—which is intended to answer basic questions about the operation, management, and financial viability of managing multiple single-family homes as rentals—becomes all the more important.
We originally proposed a "Rehab-to-Rent" program that would convert foreclosed homes in Fannie's inventory into rental properties in our January 2012 paper, "Rehab-to-Rent Can Help Hard-Hit Communities and Our Economy." We proposed that Fannie Mae, Freddie Mac, and the Federal Housing Administration rent out some of the approximately 200,000 foreclosed homes in their inventories. These homes, many vacant and deteriorating, could instead become affordable workforce rental housing, revitalizing neighborhoods, stabilizing home prices by reducing supply, and meeting increased demand for rentals. Fannie Mae announced a pilot for such a plan in February 2012 via the Federal Housing Finance Agency, which now oversees the mortgage giant as its conservator.
With investor interest in government-owned foreclosed properties spiking, we need these pilot programs to ensure that converting these houses into rentals is a viable business that simultaneously provides the affordable workforce housing our communities demand. The mere fact that investors are interested by the prospect is not enough. If anything, the hype is driving up prices artificially—something Fannie's pilot program could cast into stark relief by providing hard data. This column presents the detailed reasons why we need these Rent-to-Rehab pilot auctions to proceed.
Success of Rehab-to-Rent auctions means we need the pilot program more, not less
Right now investors are buying Fannie's foreclosed properties one by one to amass portfolios. Prices are rising faster than expected as a result. The heavy interest prompted the California Association of Realtors—Los Angeles and Riverside are part of the Fannie pilot—to call for the end of the pilot program there. A contingent of California House members even put that sentiment in a pending bill. The California Realtors say that strong interest in these foreclosed properties means that entities such as Fannie do not have to sell for a discount in bulk. Of course, realtors make commissions on retail home sales but would not be involved in a direct bulk transaction.
Unlike realtors, investors want to buy in bulk. Buying homes one by one is expensive and risky. Going to auction after auction increases overhead costs and adds risk because there is no guarantee the investors will get a manageable portfolio—either close enough geographically or sufficient in number.
The Federal Housing Finance Agency and Fannie created the Rehab-to-Rent pilot program to transfer hundreds and eventually thousands of properties in bulk to private investors for conversion to rentals. The move would get these homes off Fannie's books—a move that helps the regulatory agency move closer to its goal of winding down the mortgage giant and enables investors to obtain sufficient numbers of properties to make single-family rental a viable business. But before we support the transfer of hundreds of thousands of homes into new hands, we first need to understand through practical trials whether renting out a large number of single-family homes scattered throughout a community, a region, or even the whole country (as some investors plan) is financially and operationally viable.
Three reasons we need the Rehab-to-Rent pilot program
First, we don't know if the sale of foreclosed properties individually is doing that well. Reports of rising prices for these homes are limited and anecdotal so far. CoreLogic estimates that the market in single-family rentals could reach $100 million in 2012 alone. The total asset class is closer to $31 billion for Fannie and Freddie properties in their current foreclosed property inventory, with the total potential class estimated at more than $250 billion, according to the rating agency Standard and Poor's. Current purchases represent a miniscule portion of that, so price fluctuations are expected. Excitement about this short-term spike in prices offers no grounds to abandon a pilot program that examines the long-term viability of renting foreclosed homes—an undertaking that will take years as we work through the "shadow inventory" of distressed properties.
Second, the reports do not provide a breakdown of the type or quality of the foreclosed units recently sold. We expect that some good quality properties will sell quickly, while those that require more work will languish. Fannie and other government-controlled entities such as Freddie Mac and the Federal Housing Agency hold the risk on the whole range of properties.
For those who would end Fannie's pilot due to the health of retail single-family home sales, Fannie would need to earn a premium on good properties—those requiring little in the way of rehabilitation in order to rent at a decent price—that equals or exceeds the added cost of properties it holds requiring significantly more rehabilitation. If the lesser-quality properties don't merely sell slowly, but instead don't sell at all, then Fannie and other government-controlled entities would suffer significant losses relying just on retail sales.
The pilot program is instead focused on bulk sales, which ideally involve blended portfolios of both better and lesser properties and transfer this risk in small portions to the private sector. The pilot will help Fannie Mae and its regulatory agency and conservator understand the sort of returns they can expect from bulk sales and make an educated comparison.
Finally, even if individual property auctions really are doing well, this pilot deserves to continue because it is so small it hardly endangers them. What is all the fuss about an auction of 2,500 properties out of nearly half a million in the current inventory of foreclosed houses between private and government control? More importantly, the pilot programs are intended to provide data supporting or contradicting the very claims—that bulk sales would involve too large a discount, and that bidder qualification is not necessary to ensure successful management of the properties in bulk—made by those who would like to cancel the pilots.
The Federal Housing Finance Agency and Fannie Mae created this pilot to test the very criticisms the pilot now faces and its critics need to bide their time and await its results like the rest of us. The pilot program is very limited in scope, it will be monitored closely, and it has the potential to teach us lessons that could affect hundreds of thousands of American households for years to come. In light of the stakes, we need the hard data these pilots can provide.
Alon Cohen is a consultant at the Center for American Progress.
See also:
The positions of American Progress, and our policy experts, are independent, and the findings and conclusions presented are those of American Progress alone. A full list of supporters is available here. American Progress would like to acknowledge the many generous supporters who make our work possible.
Authors Alon Cohen
Consultant