Incarcerating Entire Families Cannot Be the Solution to the Separation of Children
Incarcerating Entire Families Cannot Be the Solution to the Separation of Children
The United States should not lock up children with their parents in order to fix family separation—a policy President Trump could end himself with one phone call—and instead should look to proven alternatives to detention.
Over the past two weeks, as the public has learned more and more about the Trump administration's policy of separating children from their parents and keeping them in cages—a practice that former First Lady Laura Bush termed "eerily reminiscent of the internment camps … during World War II"—anger and outrage at the practice has echoed throughout all corners of the nation.
Republicans in the House and Senate are scrambling to find solutions to this national crisis, with more than a dozen calling upon the president to end family separation immediately. Earlier today, President Donald Trump signed an executive order that purports to end family separation but would instead simply lock up families together—leaving children behind bars for prolonged periods of time. It does nothing to rescind the underlying "zero tolerance" policy used to prosecute parents that led to their separation in the first place. And, likewise, every legislative proposal that Congressional Republicans float would end family separation by instead jailing children alongside their asylum-seeking parents in immigrant detention. Such proposals include a revised bill from Speaker of the House Paul Ryan (R-WI) as well as legislation from Sen. Ted Cruz (R-TX) and Freedom Caucus Chairman Rep. Mark Meadows (R-NC).
While family separation goes against the very ideals of America as a nation, simply incarcerating entire families cannot be the solution. Locking up children along with their parents in unlicensed facilities severely damages the welfare of children. The United States can meet this challenge with proven alternatives to detention that allow children and families to remain in the community while still completing their asylum and/or deportation proceedings.
Family incarceration is inhumane
Since 2001, the government has had facilities to detain parents along with their children. From 2001 through 2014, family incarceration was mainly limited to a small facility in a former nursing home in Berks County, Pennsylvania. The one exception was a failed three-year experiment starting in 2006, when Immigration and Customs Enforcement (ICE) opened a much bigger family facility in a former prison in Texas. In studying the T. Don Hutto Residential Center, the Lutheran Immigration and Refugee Service (LIRS) and Women's Refugee Commission (WRC) found a litany of abuses, including guards using family separation or the threat of separation as a method of discipline as well as children experiencing signs of psychological and physical trauma. The Obama administration removed families from the Hutto facility in 2009.
Facing a large increase of children and families seeking asylum, the Obama administration brought back large-scale family detention starting in 2014. In reviewing conditions in these new facilities, LIRS and WRC discovered children who were denied access to toys and other appropriate development activities. In addition, there were children who refused to eat and were losing weight as well as those who were guarded by people "empowered only to watch children, not to respond to their needs." They concluded that "family detention cannot be carried out humanely." Unsurprisingly, the American Association of Pediatrics statement on the Detention of Immigrant Children argues that "Department of Homeland Security facilities do not meet the basic standards for the care of children in residential settings" and "no child should be in detention centers or separated from parents."
There are proven, humane alternatives to detention
Rather than incarcerate children and families, the government has at its disposal a host of alternatives to detention, which range from release into the community with regular check-ins with ICE to methods such as ankle monitors and more intense supervision. To be clear, there is no reason to jail someone exercising their legal right to claim asylum. The question is, and should be, whether families going through the asylum process are complying with all requirements for check-ins with ICE, court hearings, and the like. These alternatives are a proven way of ensuring that individuals comply and cost a fraction of what it takes to incarcerate someone. Most importantly, unlike family separation or incarceration, alternatives would not inflict severe trauma on children and their families.
Among the most effective alternatives to detention for families arriving at the border was the Family Case Management Program, which allowed families to be released and receive intensive case supervision; help with child care and education; connections to legal counsel; and more rather than simply be detained. The program was 99 percent effective at having families show up for check-ins and court appearances and also ensured departure from the United States for those who did not win asylum. And, at a cost of only $36 per day per family, it was far cheaper than family detention, which costs over $300 per person per day. The Trump administration shut down the program last June, but it should be brought back immediately.
While private prison companies with spotty records when it comes to protecting immigrants run many of these alternatives—including the Family Case Management Program—they are still far better than either incarceration or separation. As CAP has previously argued, unless there is a clear and compelling reason for detaining families (for example, if they are a security or flight risk) the default should be release—not incarceration.
Additionally, access to legal counsel matters. A Human Rights First analysis of Transactional Records Access Clearinghouse data from 2014 through 2017 found that nearly all families and children (97 and 98 percent, respectively) who had access to legal counsel had appeared at their court hearings. (And immigrants who are not detained have a far better shot at getting legal counsel in the first place.) A prime way, then, of ensuring that families complete their immigration proceedings—and, not to mention, have a fair shot at winning protection—is to ensure that they have access to a competent lawyer.
Conclusion
In FY 2017, just less than 76,000 people in family units were apprehended at the southern border. To put this issue into perspective, that number represents only .02 percent of the total U.S. population. In fact, border apprehensions remain at near-historic lows.
As CAP senior fellow Michael H. Fuchs has written, "ripping children away from their families will tarnish America's image" abroad. And yet we can meet the challenge of families fleeing unspeakable violence and seeking protection in the United States in a way that lives up to our values as a nation and in a way that neither separates nor incarcerates children.
Ultimately, congressional action—such as Sen. Dianne Feinstein's (D-CA) Keep Families Together Act and the House companion version by Rep. Jerry Nadler (D-NY), rather than the Ryan, Cruz, or Meadows bills—can help ameliorate the issue of family separation. But more than anything, this is an issue that the Trump administration created. President Trump could end this today with just a phone call—all without instead incarcerating families. The onus is on the president and his administration to end family separation once and for all.
Philip E. Wolgin is the managing director for immigration policy at the Center for American Progress. He thanks Michelle Brané of the Women's Refugee Commission for her assistance with this column.
The positions of American Progress, and our policy experts, are independent, and the findings and conclusions presented are those of American Progress alone. A full list of supporters is available here. American Progress would like to acknowledge the many generous supporters who make our work possible.
Authors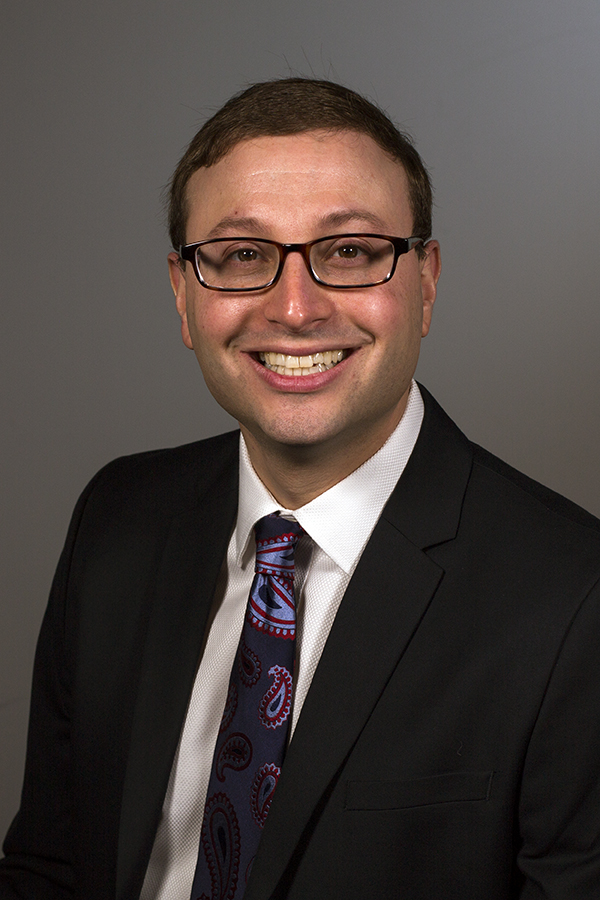 Philip E. Wolgin
Former Managing Director, Immigration Policy