GOP Members of Congress Threaten Debt Limit Default To Cut Social Security and Medicare
GOP Members of Congress Threaten Debt Limit Default To Cut Social Security and Medicare
Several minority leaders in Congress indicate that holding the debt limit hostage to force program cuts in Social Security and Medicare is part of their 2023 playbook.
At some point next year, Congress will need to raise the nation's debt limit to prevent the United States from defaulting on its financial obligations. However, key House Republican leaders have recently indicated that they plan to take advantage of the need to increase the federal government's borrowing cap to force spending cuts to Social Security and Medicare, putting these two critical programs at risk.
What is the debt limit?
Current law constrains the ability of the U.S. Department of the Treasury to issue debt to meet the government's ongoing cash needs through a statutory ceiling called the debt limit. The Treasury cannot borrow more money than is allowed under the limit. As a result, once the debt ceiling is reached, the Treasury will not have enough revenue to meet all the obligations required under previous legislation unless Congress passes new legislation raising or suspending the debt limit. Through accounting moves known as "extraordinary measures," the Treasury can buy more time after reaching the debt limit, but those measures typically last for a few months before the government runs out of cash—the so-called X Date.
Congress has routinely needed to raise the debt limit to avoid a default
When necessary, Congress has always acted to raise the debt limit; if it does not, the nation would go into default—with disastrous consequences. Congress has done so 78 times since 1960: 49 times under Republican presidents and 29 times under Democratic presidents. It voted to suspend the debt limit—effectively raising it—three times under President Donald Trump and increased the debt limit twice under President Joe Biden in late 2021.
If the federal government defaults, people and businesses will not receive the money and services on which they depend. A default also puts at risk all federal programs, including Social Security, Medicare and Medicaid, defense spending, veterans' benefits, public health, federal law enforcement, and federal interest payments, to name just a few. As a result, millions of American households would be unable to meet basic needs, and countless businesses would soon fail. The fallout would spread rapidly across the entire economy.
A default would also cause chaos in global financial markets, which rely on U.S. Treasury bonds to set a benchmark as the preeminent safe and risk-free asset. As the president's Council of Economic Advisers wrote last year: "A default would send shock waves through global financial markets and would likely cause credit markets worldwide to freeze up and stock markets to plunge." These reverberations would multiply the economic harm from the missed payments themselves. A severe recession with massive job losses could result.
A default would send shock waves through global financial markets and would likely cause credit markets worldwide to freeze up and stock markets to plunge. Council of Economic Advisers
Moreover, a default would permanently damage the creditworthiness of the United States, irrevocably compromising America's rock-solid credit standing, which was built and reinforced over more than 200 years—during which the United States never defaulted on its obligations.* An unprecedented default caused by Congress would raise the government's cost of borrowing and thereby add to federal deficits and debt.
Increasing the debt limit should be free of political games
Legislation to increase or suspend the debt ceiling would require both passage by the House of Representatives and Senate and the president's signature. If either house of Congress refuses to pass such legislation, a catastrophic default would occur. Irresponsible lawmakers could hold the debt limit hostage to try to force policy changes that they otherwise could not achieve.
Key House Republican leaders have said that unless spending cuts in Social Security and Medicare are included in legislation to increase the debt limit, the House would not pass the bill. In other words, they are willing to risk default by the federal government to fulfill their wish to cut Social Security and Medicare; the threat to Social Security and Medicare is real.
Unfortunately, there is a precedent for such imprudent behavior. In 2011, then-Speaker of the House John Boehner (R-OH) and House Republicans threatened default if President Barack Obama failed to yield to their demands for large spending cuts. As the country came perilously close to default, the government's borrowing costs rose and consumer and business confidence fell. In that instance, Congress averted a default, but the crisis itself weakened the country's already fragile economic recovery following the Great Recession.
Key House minority leaders threaten to force cuts to Social Security and Medicare
There is concrete evidence that key House minority leaders plan to hold the borrowing cap hostage, threatening a catastrophic U.S. default unless they get the cuts they seek to Social Security and Medicare. According to Bloomberg Government reporting, four House Republicans, all vying to be the next House Budget Committee chair, have indicated that they plan to hold the debt ceiling hostage to Social Security and Medicare cuts if their party regains the House majority:
Rep. Jodey Arrington (R-TX) has indicated that raising the retirement age for Social Security and the eligibility age for Medicare would be commonsense changes. Currently, 67 is the age at which Social Security provides full retirement benefits. Mathematically, increasing the retirement age for Social Security is the same as a Social Security benefit cut, which would harm beneficiaries. In addition, many workers can barely continue working until they reach the current Medicare eligibility age of 65, if they can reach it at all while still working. Raising the age of eligibility would exacerbate these hardships.
Rep. Buddy Carter (R-GA) has stressed his desire to cut spending in conjunction with raising the debt ceiling: "Our main focus has got to be on nondiscretionary [spending] — it has got to be on entitlements." The two largest so-called entitlement programs—but more correctly, earned benefits programs—are Social Security and Medicare, which are funded through payroll taxes.
Rep. Lloyd Smucker (R-PA) has stated his wish to establish means testing—setting income eligibility levels—for Social Security and Medicare: "We should ensure that we keep the promises that were made to the people who really need it, the people who are relying on it. So some sort of means-testing potentially would help to ensure that we can do that." Means testing refers to the policy of providing no benefits to the people with incomes or assets above a certain level. But workers at all income and asset levels have worked to earn their Social Security and Medicare benefits and rely on them as well.
Rep. Jason Smith (R-MO), currently the ranking Republican member on the House Budget Committee, has indicated that he wants to use debt limit talks to extract concessions from President Biden on entitlements and spending. He has said that Congress must use every tool at its disposal "to right size the federal government" and that "[t]he debt ceiling absolutely is one of those tools." Smith is a member of the Republican Study Committee, whose budget proposed raising the Social Security and Medicare eligibility ages and even supported privatizing Social Security. Smith is hoping to chair the House Ways and Means Committee if his party gains a majority but has said that if he does not get that job, he would want to chair the Budget Committee; either way, he would likely play an influential role on the debt limit.
Finally, and perhaps most important, Rep. Kevin McCarthy (R-CA), the House minority leader and the prohibitive favorite to become House speaker if his party gains a majority, indicated in a recent Punchbowl News interview that he would use the debt ceiling to force cuts to critical programs: "You can't just continue down the path to keep spending and adding to the debt. … [Y]ou got to change your current behavior. We're not just going to keep lifting your credit card limit, right?"

When asked whether changes to Medicare and Social Security would be part of debt ceiling discussions, McCarthy said he would not "predetermine" anything. In other words, Social Security and Medicare changes are on the table.
Conclusion
Congress must raise the debt ceiling next year. That said, raising the debt ceiling does not constitute new spending but merely allows the government to follow through on the commitments it has already made in past laws enacted by Congress. As such, raising the debt ceiling should be noncontroversial. Unfortunately, some politicians want to make it controversial by tacking on spending cuts to the must-pass legislation. At least five key House Republican leaders would risk default unless they get their way, which includes cuts to Social Security and Medicare spending. This would be a terrible outcome for these two critical programs and the millions of Americans who depend on them.
Hopefully, Congress will avoid a potentially catastrophic showdown next year and do what it has done more than six dozen times since 1960 and raise the debt limit.
* Author's note: Historians have noted that during the War of 1812, during which British troops invaded Washington, D.C., federal finances fell into disarray but were subsequently rebuilt. The United States has never defaulted in the more than 200 years since. The United States was late in making some payments on Treasury bills in 1979 due to computer glitches; the episode was resolved quickly but nonetheless increased federal borrowing costs in its wake. In contrast to the 1979 episode, a U.S. default intentionally caused by a chamber of Congress failing to act would be categorically different and cause exponentially worse harm.
The positions of American Progress, and our policy experts, are independent, and the findings and conclusions presented are those of American Progress alone. A full list of supporters is available here. American Progress would like to acknowledge the many generous supporters who make our work possible.
Author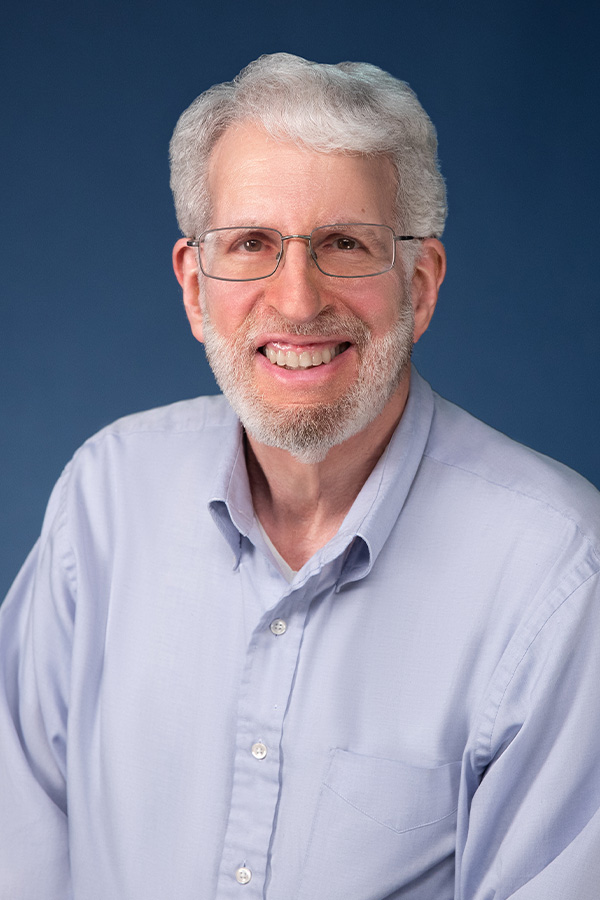 Senior Fellow