Finding Friends of Immigration Reform in High Places
Finding Friends of Immigration Reform in High Places
Statements from the president, department secretaries, and public opinion all show a shifting tide in favor of immigration reform, write Angela Kelley and Vanessa Cárdenas.
Immigration reform has been called the "third rail" of politics for being such a charged issue, but lately lots of people have been touching that third rail without getting zapped. In fact, several actions from administration officials and others in the last two weeks show that there is willingness to move this issue forward.
President is pushed and doesn't buckle: During his speech on the first 100 days of his administration on April 29, President Barack Obama spoke of his willingness to engage on immigration. He again reiterated his commitment to move the process forward with "full steam ahead on all fronts," while signaling that in order to advance any policy, his administration needs to build confidence among the American people that they can execute changes to the immigration system (more on that confidence among the public below).
The Department of Homeland Security's leadership and the budget reveal smart enforcement measures: A week and a half ago, DHS Secretary Janet Napolitano announced new guidelines for DHS worksite that would focus enforcement measures on employers. And last Wednesday, the DHS published a budget request that struck a balance of smart security and overdue attention to the long-starved Department for Citizenship and Immigration Services. These changes are welcome news and a significant shift in focus since the Bush administration concentrated on arresting workers—more than 6,000 in 2008—while going after only 135 employers.
Schumer signals a serious start: On April 30, Congress also took a significant step toward launching the debate when Immigration Subcommittee Chair Charles E. Schumer (D-NY) convened a hearing featuring an odd line-up, including former Federal Reserve Chairman Alan Greenspan, religious leader Dr. Joel Hunter, and Montgomery County, MD Chief of Police J. Thomas Manger, all arguing for reform. Of note was Mr. Greenspan's testimony, where he indicated that "There is little doubt that unauthorized, that is, illegal, immigration has made a significant contribution to the growth of our economy… Our immigration laws must be reformed and brought up to date."
Immigrants march for reform: The call for immigration reform continued when immigrants took the streets to voice their support of reform during the May 1 marches. Events in over 20 cities nationwide sought to remind President Obama of his pledge to take up immigration reform, and they sent a clear reminder that the immigrant community and their allies are engaged and ready to lend grassroots support to move the issue forward.
Supreme Court rebukes Bush enforcement practices: On May 4, the Supreme Court gave immigrants an important victory, unanimously ruling that when the federal government charges undocumented immigrants under statute 18 U. S. C. §1028A it must still meet the requirements of the statute and demonstrate the immigrant's intent to use another person's identification. As our colleague, CAP Senior Fellow Henry Fernandez writes, "Whatever one thinks of immigration policy in this country, it is not OK to remove the element of intent from a criminal statute that clearly requires it. And the broader attack on the constitutional rights of immigrants to move a broken Bush policy scheme puts everyone's rights at risk."
DHS Secretary Napolitano comes out in strong support of the DREAM Act: Last Wednesday, while testifying before the Senate Judiciary Committee, Sen. Richard Durbin (D-IL) asked DHS Secretary Janet Napolitano whether she supported the DREAM Act, a bill that would provide undocumented students the opportunity to become legal U.S. residents if they go to college or serve in the military. She replied in the affirmative: "I supported the DREAM Act when I was governor. I support it now… It seems to me that that DREAM Act is a good piece of legislation and a good idea."
Watch Liana Montecinos, a student who would benefit from the DREAM ACT, tell her story. Liana came to the United States when she was 11 years old and is a student at George Mason University currently fighting deportation proceedings.
Americans' support for reform is high: Recent polls suggest that the American people are squarely behind immigration reform. An April 2009 Washington Post/ABC News poll shows that "61 percent supported a program to allow illegal immigrants now living in the United States to live here legally if they pay a fine and meet other requirements, compared to 35 percent who opposed such a program. That's up from a narrow 49-46 split in favor back in December of 2007."
In fact, in the poll a majority of Democrats, Republicans, Independents, moderates, and conservatives supported an Amnesty Program. "Seven in 10 liberals and 68 percent of Democrats support an amnesty program. But so do majorities of Republicans and independents (59 percent in both cases), moderates (63 percent) and conservatives (56 percent) alike."
…and they believe it's a first-term priority for the president: A New York Times/CBS poll from last month also had similar findings, with 59 percent of those polled believing that "significant immigration reform" during Obama's first term was likely.
The need for reform is as evident as ever: On Saturday, Rep. Luis Gutierrez (D-IL) ended his Families United Tour, which sought to highlight the impact of the broken immigration system on families, including legal residents and U.S. citizens. The tour visited over 15 cities nationwide and heard testimony from immigrant families facing deportations.
Our country needs immigration reform. The public demands it, our economy requires it, and our leaders recognize it. What's more, we can tackle it this year. As White House Chief of Staff Rahm Emanuel recently noted, "The arrow is pointing in a different direction in relation to immigration politics in this country."
Angela Kelley is Vice President for Immigration Policy and Vanessa Cárdenas is Ethnic Media Director at American Progress.

The positions of American Progress, and our policy experts, are independent, and the findings and conclusions presented are those of American Progress alone. A full list of supporters is available here. American Progress would like to acknowledge the many generous supporters who make our work possible.
Authors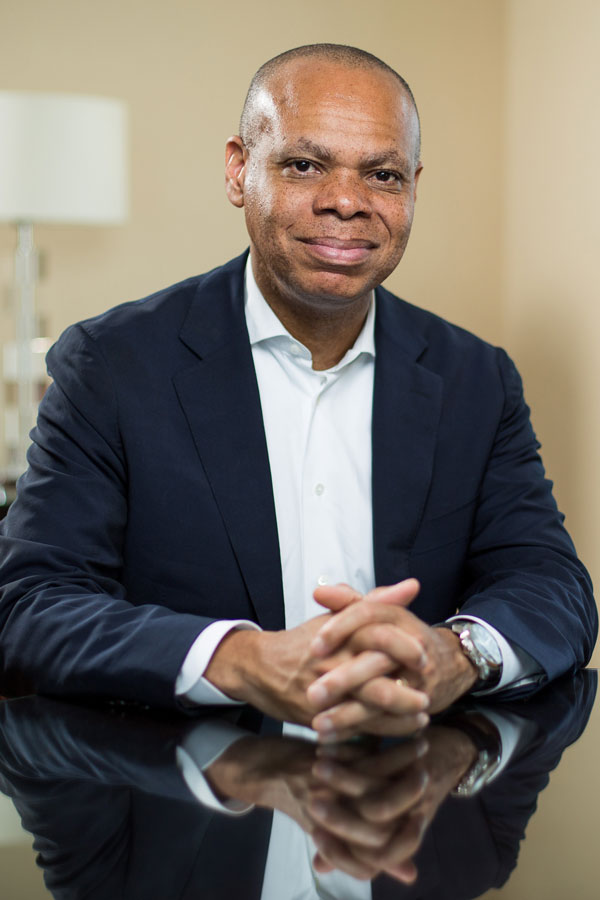 Angela Maria Kelley
Executive Director, Center for American Progress Action Fund; Senior Vice President, Center for American Progress Vanessa Cárdenas
Vice President, Progress 2050