Creating Just Jobs Must Be Our Top Priority
Creating Just Jobs Must Be Our Top Priority
Just job creation will lift millions of people out of poverty and into the middle class, empower billions of women and young people, and help us develop a strong, secure, and robust 21st century global economy.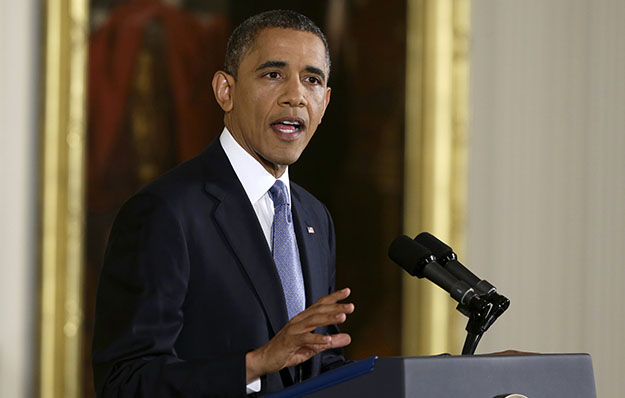 "Our top priority has to be jobs and growth. We've got to build on the progress that we've made because this nation succeeds when we've got a growing, thriving middle class."
President Barack Obama started his press conference yesterday—his first since winning a second term—with those words in reference to the United States, but they apply equally to countries around the world. His choice to rhetorically place jobs before growth should not be overlooked. The world needs to focus first and foremost on job creation because jobs are necessary to drive shared and sustainable economic growth.
Although job creation and economic growth are related, too often people falsely assume that if you create economic growth, the jobs will follow. But for the past several years, too many nations have seen economic growth without concomitant growth in employment.
Creating just jobs—the sort that come with good pay, good benefits, and good working conditions, including the right to freedom of association and collective bargaining—is the key to growing the global middle class and creating the aggregate demand that we need to power the world economy. Without good pay, workers cannot become powerful consumers. And without the rights they deserve, workers lack the economic stability they need before making big investments in themselves, their children, and their societies.
But it's not just a problem facing the United States, which needs to add 9 million new jobs to accommodate those displaced by the Great Recession of 2007–2009 and new entrants into the labor market. The World Bank estimates that more than 200 million people around the world currently do not have a job but would like one. There are also 2 billion people, most of them women, who are of working age but are neither employed nor looking for work. By 2020 the world will need to create 600 million more jobs than there were in 2005 just to hold the employment-to-working-age population ratio constant.
Creating jobs—and making sure they are the right jobs—will be how we lift millions of people out of poverty and into the middle class, how we empower billions of women and young people, and how we develop a strong, secure, and robust 21st century global economy.
Access to jobs will be what determines whether or not the United States has a world of flourishing consumers to which to sell its goods and services. U.S. exports already support 7 percent of American jobs and 25 percent of U.S. manufacturing jobs are supported by exports. Creating good jobs for people in other countries is a fundamental part of creating more jobs for Americans here at home.
As the president sets out to create more jobs and revitalize economic growth in the United States, it is important to recognize that achieving our goals depends heavily on the world beyond our borders. The Just Jobs Network has long recognized the magnitude of the world's employment challenge. We have pushed policymakers to elevate just job creation to a top priority in the United States and abroad, on domestic agendas as well as in arenas like the Group of 20 developed and developing nations.
Just jobs are not only a driver of economic growth—they are also the vehicle through which economic growth is broadly shared to raise living standards worldwide. In committing to a domestic job creation agenda, the president must sign on to pushing an international one as well.
Sabina Dewan is the Director of Globalization and International Employment at the Center for American Progress and directs the Just Jobs Network. Jordan Bernhardt is a Special Assistant at the Center.
The positions of American Progress, and our policy experts, are independent, and the findings and conclusions presented are those of American Progress alone. A full list of supporters is available here. American Progress would like to acknowledge the many generous supporters who make our work possible.
Authors Sabina Dewan
Senior Fellow Jordan Bernhardt
Research Assistant