Caring for Our Caregivers
Caring for Our Caregivers
Immigration Reforms Would Help Stop Exploitation and Respond to Increased Demand
Ann Garcia and Sarah Jane Glynn examine the valuable contributions immigrant women make as home health care workers and why we need to bring them out the shadows.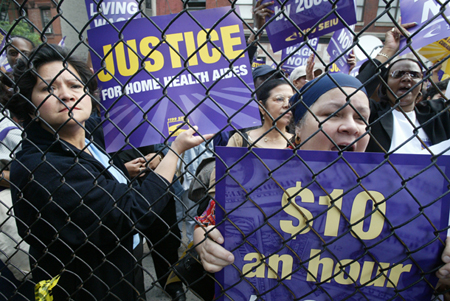 On International Women's Day it is important to take a deeper look at an industry where women, especially immigrant women, are disproportionally represented: the home health care industry, one of the fastest-growing industries in the nation. While traditional portrayals of immigrants feature male immigrants soliciting work on our streets, the reality is that immigrant women in the United States (documented and undocumented) comprise more than half of all immigrants, and many of them work in our homes caring for our disabled or elderly relatives and friends.
Home health care work is often defined as "low skilled," but in reality it is often very physically demanding and difficult. And the social, economic, and emotional value that home care workers contribute to the lives of their clients and local communities is hard to understate. By providing daily living assistance to seniors and people with disabilities, home care workers allow their clients to remain in their own homes, provide peace of mind and assistance that allows family members to remain employed, and in many cases facilitate the employment of their clients as well.
Yet historically domestic workers, including home health care workers, are especially vulnerable to exploitation and abuse because the nature of the work keeps them behind closed doors. Due to their lack of legal status, undocumented immigrant women, who make up a sizable portion of home care workers, often suffer in silence. They fill jobs that offer low wages but provide invaluable services, are often not paid overtime, and less fortunate workers experience verbal or physical abuse.
This additional element of vulnerability deserves special attention because the significant portion of the home health care workforce that is currently undocumented would greatly benefit from reforms to our broken immigration system. Comprehensive immigration reform would bring all eligible unauthorized workers, including the many undocumented women working in the home health care industry, out of the shadows and ensure fair and equitable pay and dignified work conditions for them and their American counterparts who would be on the same even playing field.
Looking to the future, the demand for home health aides and personal care aides will grow exponentially. By 2020 the need for home health aides and personal care aides is expected to grow by 70 percent, representing more than 1.3 million new jobs. That's because the first wave of baby boomers turned 65 in 2011, and for the next 17 years about 8,000 people will reach retirement age every day. The U.S. Census Bureau projects that by 2050 one in five Americans will be 65 years of age or older. At present, nearly 20 percent of those over the age of 65 require help with their basic activities of daily living from home health care workers.
As we address the widening gap between demand for professional home care workers and the availability of workers to fill those positions in the coming years, we need to ensure that the already present labor force filling these home health care jobs is legalized and not undercutting the wages of American workers. If demand for these workers increases beyond the availability of such workers in the United States, additional workers should be permitted to immigrate to our nation with visas and not smugglers.
The choice we face is between an America that lends dignity and a place to set down roots for the domestic health care workers who care for our aging and disabled citizens and will care for us in the future, or an America that does not properly take care of our caregivers. For us, the choice could not be clearer.
Ann Garcia is a Research and Policy Associate and Sarah Jane Glynn is a Policy Analyst at the Center for American Progress.
See also:
The positions of American Progress, and our policy experts, are independent, and the findings and conclusions presented are those of American Progress alone. A full list of supporters is available here. American Progress would like to acknowledge the many generous supporters who make our work possible.
Authors Ann Garcia
Policy Analyst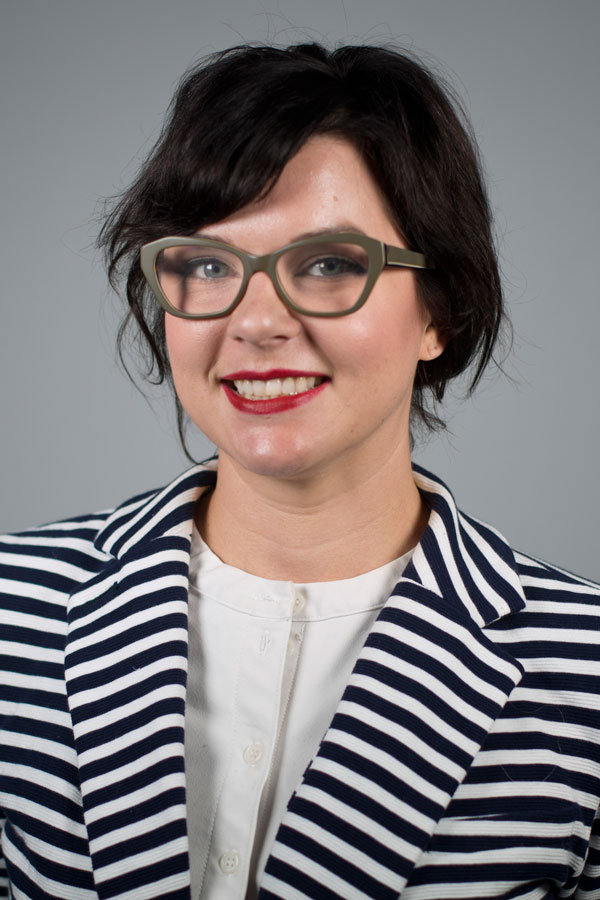 Sarah Jane Glynn
Senior Fellow