5 Things Ivanka Trump Could Do Right Now on Equal Pay
5 Things Ivanka Trump Could Do Right Now on Equal Pay
The Trump administration's inaction reveals an empty commitment to equal pay for equal work and to measures that combat pay discrimination and promote fair pay practices.
The Trump administration's first eight months have largely been devoid of any concrete steps toward achieving equal pay. No meaningful administrative actions have been taken to improve pay practices, strengthen equal pay protections, or fight wage discrimination. Instead, the administration has taken action that will make matters worse for women and families: Shortly before this year's Equal Pay Day, President Donald Trump quietly rescinded the 2014 Fair Pay and Safe Workplaces executive order—a key Obama administration rule requiring greater pay transparency to help workers ensure accuracy in their pay. The end result has been a critical vacuum of leadership and proactive administration efforts to advance equal pay at a time when combating pay discrimination remains a persistent challenge for both men and women.
While Ivanka Trump has made passing references to her support for equal pay and has touted her father's commitment to the issue, this support in practice has amounted to little more than lip service. There are important actions that Ivanka Trump, the administration's unofficial point person on women's issues, could pursue right now to make a difference on equal pay. Here are just five possibilities.
Fully embrace and advance robust administrative actions in support of pay data collection and pay transparency
At the W20 Summit in late April 2017, Ivanka Trump praised Germany's recently passed wage transparency policy, which, among other changes, will require employers with 200 or more workers to provide their employees with wage information. Empowered with this information, German workers will be better-positioned to determine whether they are being paid fairly in comparison to their colleagues.
Ivanka Trump's support for this type of policy—one that provides greater insight into employer pay practices—stands in stark contrast to the actions of her father's administration. President Trump has already undermined pay transparency by rescinding the Fair Pay and Safe Workplaces executive order, as noted earlier. Now, some business organizations are pushing for more harmful rollbacks by attacking another Obama-era measure, the Employer Information Report (EEO-1) pay data collection requirement, which will provide greater visibility for enforcement agencies to examine pay differences. This measure adopted revisions to the EEO-1 form, a standard form that employers with 100 or more employees are required to file annually with the U.S. Equal Employment Opportunity Commission (EEOC) to report on the demographic breakdown of their workforce. The revised EEO-1 form added a new requirement for these employers to include summary pay data for the different job categories on the report—broken down by race, ethnicity, and gender—beginning in March 2018. This commonsense measure will provide enforcement agencies with much-needed information about pay that can be used to better target their resources, investigate claims, and ensure compliance with the law.
In her role as a senior adviser to the president, Ivanka Trump should make clear the administration's support for this type of pay data collection and urge additional measures to promote pay transparency; this would help to ensure that workers and enforcement agencies are better-positioned to root out pay disparities and discriminatory practices.
Push for increased investments to enforce equal pay laws and reject proposals to shrink enforcement efforts
The administration plays a vital role in enforcing equal pay laws that help to ensure that workplaces are free of discrimination for both women and men. Equal pay laws passed by Congress to provide protections to workers across the country are implemented and enforced by designated federal agencies. The effectiveness of these agencies' work starts with the president, who must ensure that each agency's leadership is committed to robust enforcement of the law. It also requires the administration—both the White House policy staff and agency officials—to explore the full range of policies and actions that are needed to combat discriminatory pay practices and promote equal pay.
Federal agencies such as the EEOC, the Department of Labor, and the Department of Justice (DOJ) are charged with the responsibility of investigating complaints to help root out discriminatory pay practices. Each agency plays a distinct but important role. The EEOC is responsible for receiving and investigating individual complaints alleging pay discrimination under laws such as the Equal Pay Act and Title VII of the Civil Rights Act of 1964 (Title VII). The Department of Labor's Office of Federal Contract Compliance Programs (OFCCP) has the unique responsibility of engaging in affirmative oversight activities in order to determine whether federal contractors—companies that receive contracts to perform work for the federal government—are complying with legal obligations that prohibit them from engaging in pay discrimination. The DOJ investigates pay discrimination claims filed under Title VII involving public sector employers, as referred by the EEOC. All of this work requires resources for fact finding and investigations; the review and analysis of evidence; and the search for appropriate resolutions or remedies for thousands of workers.
Yet the Trump administration's 2018 budget proposal uses a combination of cuts and program elimination that would devastate equal pay enforcement efforts. Especially troubling, the administration has proposed to eliminate the OFCCP and consolidate its work into the EEOC without proposing any new resources—even though the work currently performed by these two agencies is completely different.
Claiming support for equal pay while simultaneously eviscerating the very tools needed to secure equal pay protections for workers is dishonest and unacceptable. Ivanka Trump should be a strong advocate for increasing, not shrinking, the resources available to combat and remedy pay discrimination.
Push Congress to pass comprehensive measures to strengthen equal pay protections
For years, Congress has been locked in a partisan stalemate that has stalled important progress on equal pay. Comprehensive legislative proposals to strengthen equal pay protections have been blocked from consideration by opponents who question the need for stronger protections. One long-standing measure, the Paycheck Fairness Act, introduced by Rep. Rosa DeLauro (D-CT) and Sen. Patty Murray (D-WA) in 2017, would significantly improve current federal equal pay protections. It would require greater pay transparency through pay data collection; close legal loopholes that have been used to insulate discriminatory pay practices; strengthen remedies for pay discrimination; and enable employees to discuss their pay with others without fear of retaliation. More recently, the Pay Equity for All Act of 2017, first introduced by Rep. Eleanor Holmes Norton (D-DC) last year, would prohibit employers from asking prospective employees about their salary history—a practice that often ties women to previous wages.
Conservatives have largely refused to take up these measures, frequently arguing that stronger protections are unnecessary. Some opponents have tried to show their support for equal pay by supporting a less rigorous alternative proposal: Sen. Deb Fischer (R-NE) and Rep. Steve Knight (R-CA) introduced the Workplace Advancement Act in 2017. But this bill is far more limited. It purports to offer a protection from retaliation for workers who discuss their pay, yet to access this protection, workers must prove that they were trying to determine whether they received equal pay for equal work. Furthermore, the bill is unclear about what proof would be necessary in order to be covered by the protection and what discussions would be excluded. This type of limited protection is wholly inadequate and would do little to achieve the comprehensive reform needed to improve pay practices overall.
The stubborn inaction by congressional leadership is a fundamental failure, demonstrating that its purported commitment to equal pay is all words and no action. Ivanka Trump could show real leadership by supporting comprehensive measures, such as the Paycheck Fairness Act, that strengthen equal pay protections and by rejecting lesser measures that fall far short of the change workers need.
Boldly promote state innovation
States across the country have been leaders in the pursuit of innovative reforms to promote equal pay. Measures adopted in Delaware, Oregon, and Nevada are among the most recent state efforts to strengthen existing protections through reforms such as prohibiting the use of salary history when making employment decisions and broadening what constitutes equal work. These improvements can provide important insights into what works and what does not. Supporting this type of innovation can help spur additional reforms at the state level.
Ivanka Trump should take steps to celebrate the work of advocates, organizations, and policymakers advancing equal pay at the state and local levels. For example, she could support grants for states to explore new strategies or recognize state champions, building on the Obama administration's Champions of Change recognition awards, which celebrated innovative leaders in a variety of sectors.
Tackle the White House gender pay gap
Recent research reveals a significant gender pay gap among current White House staff: Female employees reportedly are paid an estimated 63.2 cents for every dollar earned by male employees. This gap is almost double the 20 cent gap that exists between women and men nationally; women working full-time, year-round earn, on average, 80 cents for every dollar earned by men. And it is almost triple the wage gap faced by women in federal government white-collar and general schedule jobs in 2012—the most recent year analyzed by the U.S. Office of Personnel Management. Ivanka Trump could undertake a review of White House salaries to examine the reasons for the gap and formulate strategies for closing it. The Obama administration undertook a government-wide review to explore ways to promote pay equity when confronted with a much smaller White House pay gap. While it may not be possible to eliminate the disparity altogether, it is critical to show leadership from the top.
Each of these actions would send an important signal about the administration's commitment to making equal pay an enforcement priority. Furthermore, these steps should be part of a broader set of actions aimed at closing the gender wage gap and promoting the economic security of women and their families.
Conclusion
Progress on equal pay requires more than rhetoric. It requires bold, concrete action intended to strengthen protections against discrimination and improve workplace pay practices. Ivanka Trump has professed support for equal pay, yet has virtually no meaningful results to show for it. Moreover, in the wake of this inaction, public reports suggest that she wants to lower expectations of what she can accomplish in the administration so as to minimize future critiques of her work. Such an approach will do little for women seeking to be paid fairly for their work. Women—and men—deserve better than lowered expectations, budget cuts, and rollbacks. They deserve action. There are steps the Trump administration can pursue to make a real difference in the economic security of families—but only if it is willing to take action to match its words.
Jocelyn Frye is a senior fellow at the Center for American Progress. Kaitlin Holmes is a research assistant for the Women's Initiative at the Center.  
The positions of American Progress, and our policy experts, are independent, and the findings and conclusions presented are those of American Progress alone. A full list of supporters is available here. American Progress would like to acknowledge the many generous supporters who make our work possible.
Authors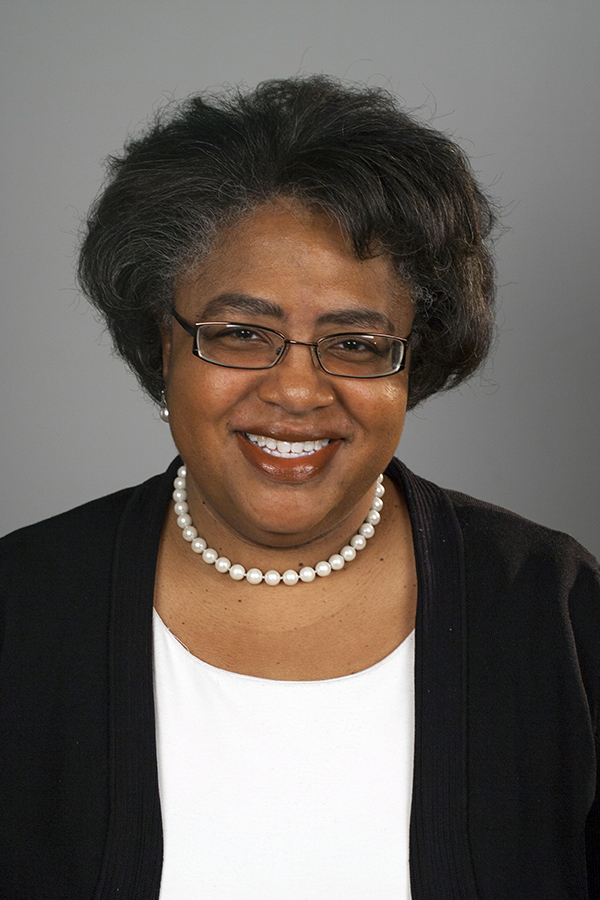 Jocelyn Frye
Former Senior Fellow Kaitlin Holmes
Research Assistant