3 Ways to Tell Someone Is Serious About Evidence-Based Policy
3 Ways to Tell Someone Is Serious About Evidence-Based Policy
Evidence-based policymaking should not become a buzzword to justify cuts to programs for struggling families.
Lately, the leaders of the House Republican majority have been talking a good game on evidence-based policymaking, particularly as it relates to policy solutions to cut poverty. Earlier this year, Congress passed bipartisan legislation that was championed by House Speaker Paul Ryan (R-WI) to establish a national "Evidence-Based Policymaking Commission." As the House Ways and Means Committee noted in passing the bill, "It's a key part of House Republicans' effort to fight poverty." Following up on this rhetoric—in a series of hearings and bills with a stated purpose to address poverty in America—the House majority has been talking the talk on using evidence to inform policymaking to move more families into the middle class.
Evidence-based policymaking should be a vehicle for finding common ground. Federal initiatives championed by President Barack Obama are testing innovative approaches in sectors such as education and health care to determine which ideas actually work, and new economic research is revealing how nutrition assistance, tax credits for working families, and other anti-poverty programs measurably improve health and economic outcomes.
But the true test of whether policymakers are indeed serious about using evidence to inform policy is much more than rhetoric and commissions. Rather, the truth about their commitment to such an approach is in the reality of their policies and budgets. The federal budget separates rhetoric from reality, because this is where lawmakers have to put the nation's money where their mouth is.
Here are three ways to tell if someone is serious about evidence-based policy.
1. Are they using the evidence that is available now?
There is a wealth of evidence showing positive outcomes from major anti-poverty programs. Recent research underscores that the Supplemental Nutrition Assistance Program, or SNAP, not only protects millions of Americans from poverty and hardship but also actually boosts long-term health, education, and employment outcomes for children. Tax data reveal that Medicaid access for children improves their economic prospects as adults. Additionally, a study of Oregon adults found that Medicaid coverage improved health outcomes and reduced the prevalence of medical debt within the covered population. There is similar research on working family tax credits, housing, and early childhood education, which underscores that these programs both reduce hardship in the short term and boost opportunity in the long term.
The evidence, however, is not as positive for other programs. Federal abstinence-only sex education, for example, not only fails to achieve its stated aims of reducing teen pregnancy but also may actually increase teen birth rates.
Despite evidence that SNAP, Medicaid, and other major anti-poverty programs boost long-term health, education, and employment outcomes, the House majority's budget proposes cuts that would deny basic nutrition assistance to millions of struggling families and dramatically increase the ranks of the uninsured. Meanwhile, the House majority proposed increasing ineffective abstinence-only funding while also cutting funding for the separate Teen Pregnancy Prevention Program that extensively reviews sex education initiatives and supports those proven to work.
2. Are they supporting new evidence gathering?
Anyone who is serious about evidence-based policymaking should support research to collect new evidence. But in appropriations bills to fund the federal government in fiscal year 2016, House leaders went out of their way to undermine and defund evidence-gathering efforts throughout the federal government. For example, the House Appropriations Committee sought to rescind $6.8 billion from the Center for Medicare & Medicaid Innovation and to eliminate completely the Agency for Healthcare Research and Quality—two agencies that are charged with developing and deploying evidence-based reforms to improve quality and efficiency in health care.
In the education sector, House leaders even called for terminating the Investing in Innovation Fund, or i3—a program that rigorously evaluates promising education initiatives and scales up the ones that work.
The Obama administration opposed this attack on evidence gathering, and fortunately, the FY 2016 omnibus appropriations bill that President Obama signed into law did not include the worst of these budget cuts.
3. Are their alternatives based on evidence?
Rigorously evaluating government programs is necessary for evidence-based policymaking. But if someone claims to support evidence-based policymaking, their proposals to reform, repeal, or replace current programs also must be based on solid evidence.
Approximately two-thirds of the cuts in the House majority's budget proposals tend to come from programs helping low- and moderate-income families, in large part by turning effective programs such as SNAP into block grants to states. Sometimes called "State Flexibility Funds" or "Opportunity Grants," these block grants would provide states with a fixed allocation and broad discretion for how to spend the money.
House leaders claim that these block grants would enable policy experimentation at the state level, but in reality, Congress would just be flat-lining or cutting proven programs such as SNAP that already have an existing evidence base, without considering how states would actually implement the cuts. Federal waivers already provide flexibility for states to implement new approaches in their Medicaid and SNAP programs. Leaving the details of cuts to someone else is not evidence-based policymaking; it is just passing the buck.
Furthermore, the evidence on converting anti-poverty programs into block grants is not promising. The most prominent example of this approach is the Temporary Assistance for Needy Families, or TANF, block grant, which replaced Aid to Families with Dependent Children in 1996. TANF now only serves about one-fourth of the families with children who are living in poverty, while it served two-thirds of those families in 1996. Unlike SNAP and Medicaid, TANF does not respond to increased need during recessions. And from an evidence-based perspective, TANF requirements actually preclude funding for effective state demonstration programs such as the initial version of the Minnesota Family Investment Program, which was proven to reduce divorce and poverty.
Conclusion
The nation would welcome a bipartisan commitment to truly use evidence in support of policymaking to cut poverty. However, if past is prologue, House Republicans' newfound focus on evidence-based policymaking is not backed by a commitment to actually deploy the evidence at hand in order to legislate. Rather, it is simply the latest buzzword being bandied around to justify cuts to programs that serve struggling families.
Melissa Boteach is the Vice President of the Poverty to Prosperity Program at the Center for American Progress. Harry Stein is the Director of Fiscal Policy at the Center.
The positions of American Progress, and our policy experts, are independent, and the findings and conclusions presented are those of American Progress alone. A full list of supporters is available here. American Progress would like to acknowledge the many generous supporters who make our work possible.
Authors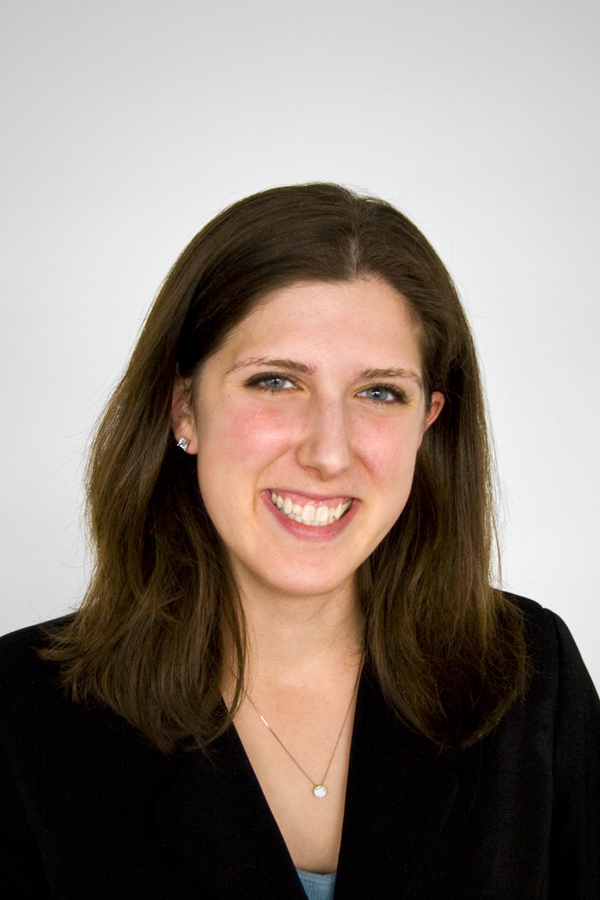 Melissa Boteach
Senior Vice President, Poverty to Prosperity Program
Harry Stein
Director, Fiscal Policy