A New Management Structure for a New Phase of the Affordable Care Act
Issue Brief The next round of open enrollment for the Affordable Care Act begins in November. To avoid problems and to optimize the consumer experience, a new, more effective management structure is essential for the next phase of implementation.
Hospital Visitation and Medical Decision Making for Same-Sex Couples
We must take action to ensure that regulations giving same-sex couples and domestic partners visitation and medical decision-making rights are respected and enforced.
Shining Light on Health Care Prices
Issue Brief Hidden prices drive up costs throughout the health care system. There are a variety of ways to increase transparency, which is key to lowering health care costs.
Providing Access to Affordable, Flexible Health Plans Through Self-Insurance
Maura Calsyn, Director of Health Policy, testifies before the U.S. House Subcommittee on Health, Employment, Labor, and Pensions.
How Will Immigration Reform Impact the Medicare Trust Fund?
Issue Brief Immigration reform that provides legal status and earned citizenship to undocumented immigrants would extend the solvency of the Medicare trust fund by four years and provide a net contribution to the trust fund for the next three decades.
The Reproductive Politics of Living on the Brink
Women need reproductive autonomy to achieve economic security and improved health.
Infographic: What Do African American Women Think?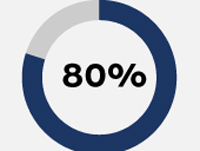 African American women give their opinions on how best to protect their own health and the health of their communities.
The Human Toll of Texas's Decision to Not Expand Medicaid
Video The Center for American Progress visited the Rio Grande Valley, one of the poorest areas in the entire country, to see what Texas's decision not to expand Medicaid means for the thousands of working-poor Texans living there.
Comparing the Effectiveness of Health Care
Issue Brief The Patient-Centered Outcomes Research Institute, or PCORI, should rapidly increase its investment in comparative effectiveness research, or CER.